Farmers Club Pinnacle Awards Show The Way
28/04/08
The Tenant Farmers Association's National Chairman, Greg Bliss today paid tribute to the Farmers Club for their foresight in creating the Farmers Club Pinnacle Awards for Excellence in Business Management and highlighted some of the challenges that lie ahead for the farming industry.
Gregg Bliss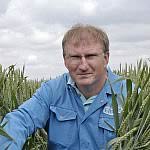 Awards are presented by the Farmers Club to students who have been recommended by their colleges or universities as having undertaken projects of high standard suitable for assessment in the competition.

Speaking at today's Award ceremony Mr Bliss said "I pay tribute to the Farmers Club for their foresight in creating these awards back in 1998. We need highly skilled, well trained, competent and passionate individuals to take forward our important industry into the future. The Pinnacle Awards play a large part in encouraging the farm managers of tomorrow to reach the highest standards in their field,"

Mr Bliss went on to stress the importance of ensuring that the agricultural industry is able to meet the inevitable growing demand for food on a global basis and the role that attracting new blood in to the industry has to play.

"The only way in which we will be able to meet the increasing global demand for food, at prices people can afford, is if farmers are once again given the support they need and are relieved of many of the regulatory burdens which we currently face," said Mr Bliss.

Mr Bliss also spoke of his concern over the difficulty of gaining entry into agriculture for those wanting to farm on their own account especially with the decline in area of County Council smallholdings.

"Gaining entry into any business sector these days is difficult but gaining entry into agriculture is particularly difficult given the capital requirements needed which is why the TFA is keen to support a vibrant landlord/tenant sector," said Mr Bliss.

"County Council smallholdings were designed to provide opportunities for individuals to enter the industry to farm on their own account. It is of grave concern to the Association that County Farms across the country are coming under pressure from Local Authorities who are cash strapped and are looking for quick capital receipts through the sale of farms. All of us in this industry must take a stand against the demise of the County Farms system. Over the past twenty years we have seen a 43% reduction in the area of these farms and a 58% reduction in the number of tenancies. The TFA believes that enough is enough and that these farms should not be allowed to dwindle further," said Mr Bliss.

NSA Scotsheep Shaping Up to be the Best Ever


Union Concern Over Potential Impact of Fuel Strikes


USA Expert Temple Grandin is Key Guest at Beef Expo 2008