Trouw Introduces New Milk Replacer Range
20/07/06
Milkivit Denkamilk, a new range of milk replacers designed to deliver optimal productivity and margin prospects has been launched by Trouw Nutrition GB. The new products are the result of collaboration between the company and Denkavit International.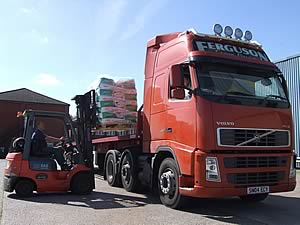 Last year Trouw became exclusive distributors for Denkavit milk replacers for the GB market and have marketed the range alongside their established Milkivit products. Since then, the two companies have worked together and combined their knowledge and technology to launch a new, fully comprehensive range of milk replacers for the UK market.

Introducing the new range, Jessica Miller, product manager at Trouw highlighted the improvements. "We reviewed very closely the needs of producers and combined this with our understanding of dietary requirements for calves. This new range reflects our total approach to calf nutrition. As an example, our new Supreme Heifer milk replacer focuses on the 'enhanced early nutrition' concept which balances the need for fast growth with a broader level of protein nutritional support. We have introduced higher levels of protein to the replacer which enables increased rumen development for future growth."
Jessica Miller
- product manager at Trouw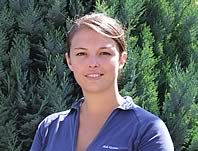 To support production of the new Milkivit Denkamilk Range Trouw has expanded their UK site at Northwich. "The new facilities in the UK will enable the shortest possible lead times and use of more home produced raw materials," explains Jessica Miller.

Currently, Trouw specialists are discussing with producers the improvements and changes to the range. New bags have been introduced with the new Milkivit Denkamilk brand.

Further information is available from Jessica Miller at Trouw or Customer services both on 0845 300 5858.

David Cameron Joins Dairy Farming Group


Dairy Cattle Sales Bouyant Despite Low Milk Prices


Testing for Johnes Disease