18/05/06
For rural areas to survive and thrive both socially and economically, the recommendations from the Affordable Rural Housing Commission report issued today (Wednesday 17 May) must be implemented quickly, says CLA.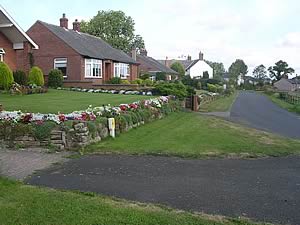 "We're delighted with some of the concrete recommendations in this report. They will not only help to sustain rural communities but also help those farmers and landowners needing employees to help them diversify in the face of the greatest changes in agriculture for a generation. The report has rightly acknowledged that rural areas should no longer play second fiddle to urban areas in the planning process for affordable housing. The CLA has been lobbying for sensible, realistic solutions like these for some time and we have recently watched many of our rural communities struggle to remain vibrant - that's why we're pleased to see many of our ideas and initiatives clearly evident in the report today," said CLA deputy president Henry Aubrey-Fletcher.

"Designated sites for affordable housing in rural areas ensures that the small, incremental, organic growth of our villages meets local needs. Exception sites ensure that local needs are met and we're pleased that they have been retained in the recommendations. However, as cross-subsidy on exception sites is not recommended, we're pleased to see the opportunity to cross-subsidise on market sites within villages.

"Farm sites and farm buildings offer a real solution to the housing crisis in rural areas and the recommendation to re-classify these from green to brownfield sites and make them available for both market and affordable housing is crucial.

"Private landowners can provide real solutions to the affordable rural housing problem. Historically however, these solutions have not been economically viable due to tax disincentives and we support the report's recommendation to assess this and to look at tax incentives for private landowners. We believe this would lead to a real increase in the amount of land coming forward for affordable housing.

"Piloting a new leasehold model in partnership with the Housing Corporation and the National Housing Federation is another interesting suggestion. You can't provide housing without the involvement of a landowner and the CLA will be happy to find ways in which landowners can play their part in the process without losing some benefit from the land that they have made available," Mr Aubrey-Fletcher concluded.

David Fursdon, President of the CLA, is one of 12 Affordable Rural Housing Commissioners.

Government welcomes report on affordable rural housing


Land tax will stifle UK housing supply


UK farmers to trade in farming rights


Proposed land tax threatens entrepreneurial farmers