New Defra Team Has Much To Do
09/05/06
The Tenant Farmers Association's National Chairman Reg Haydon has written to new DEFRA Secretary of State David Miliband to welcome him to his new post.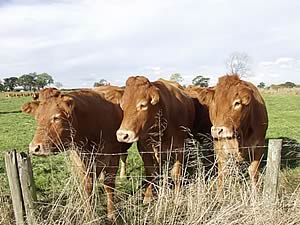 "Mrs Beckett's departure from DEFRA was no surprise to us, however we had felt that Mr Blair would have prepared a comfortable chair for her to occupy in the House of Lords rather than elevating her to Foreign Secretary. What is certain is that she will have left anything but a clean desk on her departure. I have explained to Mr Miliband that there are many issues that need to be taken forward as a matter of urgency", said Mr Haydon.

Top of that list of issues is the continuing problem with the 2005 Single Payment Scheme. Many farmers are still waiting payments that they would normally have received in the autumn of last year and were promised by the end of March this year.

"The grief, stress and financial burden being suffered by these farmers is devastating. I have asked Mr Miliband to press ahead with interim payments to ensure that they are out within the next two weeks. Farmers should not be left beyond the end of this month without receiving a payment", said Mr Haydon.

Other issues which the TFA has raised as needing urgent attention include, the 2006 Single Payment Scheme, bovine TB, agricultural tenancy reform, Nitrate Vulnerable Zones and the review of the Hill Farm Allowance Scheme.

"I have expressed my wish that under Mr Miliband's leadership we will see a greater engagement from the Secretary of State in matters affecting agriculture than we have experienced to date and I hope to meet him soon", said Mr Haydon.

Agricultural Tenancy Reform Takes Another Great Leap Forward


Farming Leaders Express Anger And Dismay After Latest SPS Meeting


MOD Recognises "Integral Role" of Farm Tenants on the Defence Estate