08/05/06
"The number one priority must be getting payments to English farmers", says CLA President David Fursdon on the announcement of the new Defra team.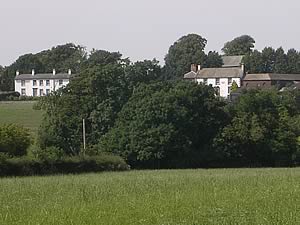 "Lord Bach's position became politically untenable as the mess of the Rural Payments Agency became clear and the most urgent challenge for the new team is to get up to speed with the issues and ensure the payments system is up and running as soon as possible. We welcome Baroness Ashton of Upholland into her new role and look forward to updating her on this and other issues as we continue our weekly meetings.

"We want the new ministers to help bring town and country together and reconnect people with food and farming. Farmers and land managers are now paid for creating the sort of countryside that the British tax payer wants – whether rural or urban – and these new ministers with urban constituencies will provide an invaluable perspective to this process.

"We would urge the incoming rural affairs minister to adopt the same approach taken by the outgoing Jim Knight, highlighted by his key role in setting up the Affordable Rural Housing Commission, his pragmatic approach to the improving coastal access project, and our equine campaign, " Mr Fursdon concluded.

CLA President David Fursdon has offered an open invitation to Mr Miliband and his new team the opportunity to tour some of his members' farms and estates to get some first hand experience of the current burning rural issues.

Minister acts to remove threat of penalties from farmers


RPA'S handling of SPS payments a "tragedy"


NFU cumbria still concerned about SPS part payment


Partial payments of SPS to be launched "as soon as operationally possible"


NFU warning to Beckett over Single Payment disaster


UK dairy farmers urged to treat SFP separately