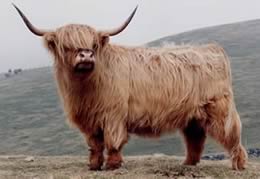 Its message to beef farmers – "Are you concerned about where you are going in 2005 and beyond? The Highland Cattle Society will put you on the right road."

The Society is staging a major exhibit: -

To make suckler beef producers aware we have the answers to the problem they may face after the abolition of headage subsidies. Our first and second cross cows will improve cost efficiency resulting in financial success.

To dispel the myth that the only use for Highland cattle is to walk around the show ring to decorate the lawn. Our demonstration will show the highland cow is the foundation for the future when served by a compatible sire. The Highland Cross female will be exhibited with a beef calf. The Second Cross cow will be shown with a prime butchers calf.

The Highland Cattle Society wants to encourage commercial beef farmers to put more effort into the selection of females for their suckler herds. This will be explained to visitors at our stand situated just inside the main entrance to the Highland Hall.

So come along, discuss the suckler enterprise for the future and enter the Free Prize Draw for a First Cross In-calf Heifer.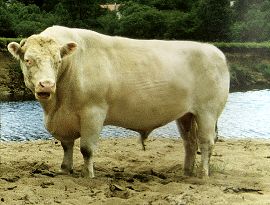 On show will be a first cross cow bred from a pedigree Highland cow and sired by the Whitebred Shorthorn Bull Murtholm Powerline, and a second cross cow by a Simmental bull out of a Whitebred Shorthorn X Highland cow. Both these cows will have a terminal cross calf at foot.

A further attraction to all suckler cow farmers will be a free prize draw, the prize being a 3 year old incalf Whitebred Shorthorn X Highland heifer, sired by Parton Governor out of the Pedigree Highland cow Lorna Jane 4th of Iomroll.

All this, stressing the importance of the Whitebred Shorthorn influence in the modern highly efficient, suckler cow herd.