Further research is needed to address public concerns over GM foods, says BMA
Press release date: Tuesday, 09 Mar 2004 (BMA London)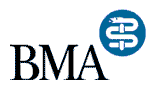 More research and continued surveillance is still needed in key areas to address public concerns over the potential risks posed to human health and the environment by genetically modified (GM) food, says an updated position statement from the BMA's Board of Science, published today (Tuesday 9 March).

The BMA statement is prepared following a review of available evidence and takes account of a spectrum of views on the safety of GM food that were expressed at a round table meeting of experts.

Sir David Carter, Chairman of the BMA's Board of Science said:

"Our assessment of all the available research is that there is very little potential for GM foods to cause harmful health effects. However the BMA recognises the huge public concern over the impact of GM foods and believes that research is still needed in key areas to allay remaining concern about the potential risks to human health and the environment."

He added:

"We have to move away from the hysteria that has often been associated with GM foods and judge each genetically modified crop on a case-by-case basis. Decisions on whether to grow a particular GM crop in the UK should be made on the basis of whether the benefits outweigh the potential risk of harm to human health and the environment."

The BMA is interested in all public health issues and has maintained a watching brief on GM foods and human health. In 1999 the Association produced an interim report called "The impact of genetic modification on agriculture, food and health". Today's publication, "Genetically modified foods and health: a second interim statement" is an update of that report.

The position statement highlights the need for continued research and surveillance to address potential safety concerns with all novel foods, not only those produced by GM technology.

Dr Vivienne Nathanson, BMA Head of Science said:

"The current absence of any evidence suggesting GM foods pose a threat to human health should not lead to complacency.

"Public health surveillance should be so complete that we can be certain that adverse effects from any dietary change would be recognised. We also need a commitment to research in key areas to minimise the potential risks to human health and the environment posed by genetically modified food."

Key areas for further research identified in the report include:

Food allergies - Work is still needed to elucidate the potential for genetically modified foods to cause food allergies. This is especially important when producing GM crops based on foods already known to cause allergies e.g. nuts, wheat and soybean.

Genetic transfer - The transfer of genetic material (DNA) between species has been observed but its significance is uncertain. While we daily consume large amounts of non-GM DNA with no identifiable problems, we need to know whether the risk of DNA transfer is in any way enhanced by genetic modification of food.

Environmental impact - It is important that individual crops are assessed on a case-by-case basis using extensive field trials of the type undertaken recently in the UK and that crops which are more harmful to the environment than conventional varieties are not licensed for commercial use.

Risk assessment and monitoring - It is important that we constantly refine the methodology of field trials, continuously update the risk assessment process and are committed to improving nutritional information and associated health surveillance in the UK.

Dr Nathanson, concluded:

"While the take home message from our position statement is that research and surveillance is still needed, we do not doubt that genetically modified foods have enormous potential to benefit both the developing and the developed world in the long term. It is clear that public acceptance of GM foods in the UK will only come if the lingering safety concerns are eliminated by a continuing commitment to sound scientific research."


The British Medical Association is a professional association of doctors, representing their interests and providing services for its 128,000 members. This includes nearly 4,000 from overseas and 14,000 medical students.