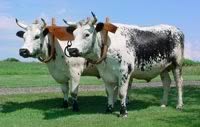 Randall Lineback cattle are a rare breed, listed "critical" by the American Livestock Breed Conservancy, There are only around 150 animals nationwide. They are are medium-sized cattle, and have historically been used for dairy, beef and oxen.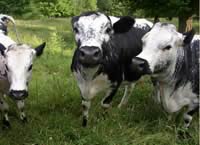 Although these cows descended from several early breeds a century ago, the Randall family of Sunderland, Vermont, kept them in isolation for so long that they became their own breed.

randall-linebacks.org is a promotional and conservation web site for these rare cattle and contains a history of the breed, contact information for breeders, and a forum.