| | |
| --- | --- |
| 2015-05-21 | |
Crop Market Update from Gleadell
Quality issues will not be resolved until harvest, but with no shortage of wheat within the EU and FSU, the recent rally has just made uncompetitive US supplies even more expensive.
Feed Wheat
Follow on weakness from the USDA report was quickly dismissed as 3 days of weather-induced fund short covering saw markets rally. Heavy storms crossing the US plains increased talk of potential quality issues. In addition, talk of frost in northern states , dryness in Canada and forecasts of heat over the next week in parts of Russia encouraged the funds holding record short positions to cut their exposure. Winter crop ratings improved on the week, reported at 45% good/excellent, with initial spring ratings pegging the crop 65% in good/excellent conditions. Crop ratings, a firmer US$ and confirmation that Russia has removed the export tax on wheat, all helped pull wheat off the highs.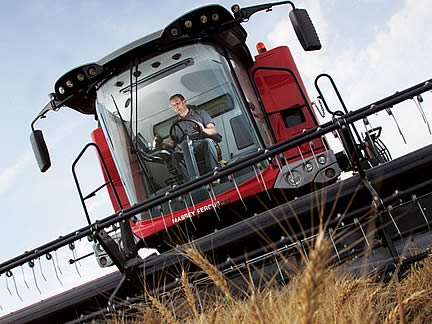 EU prices followed the firmer tone before retreating from the highs. Although the EU increased the level of export licences granted last week, the likelihood of increased offers of Black sea supplies should curtail any further substantial export interest from France or Germany. While the weather continues to remain favourable, and would support trend yields, there still remains a lot of the growing season left.
The UK market gained support from firmer global markets, pulling futures off recent lows. However, as futures firmed, delivered prices remained unchanged as buyers become reluctant to push buying ideas higher. The balance sheet would still show growers holding a large amount of wheat, and with bearish old crop fundamentals still intact, the selling attitude of the grower will remain key in market direction.
In summary, the funds have always been the short in the market, and at one point would need to buy – recent weather issues have forced their hand. However, with the US showing a 20% year-on-year increase in wheat stocks, the recent rally in US futures has done little to improve the value of US supplies. Quality issues will not be resolved until harvest, but with no shortage of wheat within the EU and FSU, the recent rally has just made uncompetitive US supplies even more expensive.
Rapeseed
The US soybean futures market has weakened throughout the week as plantings continue in the US with no problems at present. The new crop CBOT futures contracts are now trading at contract lows.
The MATIF rapeseed futures contract has ticked higher throughout the week largely helped by the weakness in the Euro. Across Europe we see a lack of farmer selling on both old and new crop and the tightness in the old crop physical market seems at odds with European supply and demand analysis. At present it remains difficult to make a bullish story for rapeseed without a problem somewhere in the world.
In the UK the physical market is slow for new crop with a lack of demand coupled with a lack of farmer selling.
Malting Barley
New crop malting barley prices have not experienced the same volatility as the wider grain market this week.
The firmer pound vs euro is hindering the competitiveness of UK malting barley exports.
Crop conditions remain favourable across Europe with good development reported in France this week.
Total EU barley production forecasts for crop15 range from 57.7 million (IGC) to 59.9 million tonnes (USDA).
KWS Irina, the new spring barley variety previously only accepted by EU brewers, has been fully approved in the UK by the Institute of Brewing and Distilling, opening the potential for good domestic demand from UK maltsters next season.

Feed Barley
The barley market is starting to sound like a broken record.
Both old and new crop barley markets are suffering from a lack of demand.
Barley crops are looking good in the field both here in the UK and on the continent and continue to be aided by good rainfall and sunlight.
New crop demand from domestic consumers continues to be limited as buyers hold a bearish view to the market.
Seed
The 15/16 Recommended list has seen a number of new winter wheat varieties. Spread across all of the wheat groups they are increasing the yield and quality in each sector as well as standing up to the disease pressures which they may face.
Group one newcomer KWS Trinity has proved to be consistent over three years of testing and has an excellent disease resistance portfolio including the best score on the Recommended list for fusarium resistance.
KWS' Lili is top of the Group 2's offering consistency across regions and light/heavy land. Lili has a UK yield of 105 which already sets it ahead of the other Group 2 varieties, it's yield equals the likes of KWS Santiago and Leeds.
Britannia, from breeder Limagrain, is the new leader for the Group 3's. It's a soft endosperm biscuit wheat with high yield potential both with and without fungicides. It has very good resistance to the foliar diseases yellow rust and septoria tritici .
The highest yielding variety on the Recommended list is Hard Group 4 Variety Reflection. Syngenta's new addition offers growers an excellent combination of disease resistance and untreated yield as well as earlier maturity than its competitors, allowing growers to spread their workload.
For more details on any new varieties please contact your Gleadell farm trader.
Fertiliser
Urea
A dip in Chinese exports and an increase in Egyptian prices by a further $5 per tonne has helped support global markets and values look set to remain firm in the short term.
In the UK, there has been little change with the current focus being on new season ammonium nitrate.
Traders expect there to be a correction again for urea in Q3/4 as more production in Algeria is finally commissioned.
Ammonium nitrate
GrowHow, the only UK producer of Ammonium Nitrate, released new season terms offering a good opportunity for UK farmers.
The reset price for June is over £20 tonne less than last year, farmers should be at least covering a % of their N requirements now.
Many farmers experienced problems with NS grades last year. GrowHow DoubleTop / Sulphur Gold and SingleTop grades are all granular compounds guaranteed to spread 36 M.
With values set to increase by £ 3 tonne per month, the best option is to take product now and Gleadell can offer attractive delayed payment terms .
Imported AN is under constant price pressure, the aggressive stance taken by GrowHow has many import users considering paying the extra premium for UK produced quality?
ENhancePro - Will you hit your premiums this year?
With milling wheat premiums averaging over £ 35 tonne this season, applying a foliar N to maximise the opportunity of achieving 13% proteins should become part of all nitrogen application programmes.
ENhancePro offered by Gleadell is a unique, concentrated, foliar nitrogenous spray used for over 13 years by UK farmers.
Produced from highly bio-available sulphur (ATS) with the inclusion of UV buffers and latex to minimise leaf run-off, ENhancePro has been proven to significantly increase proteins in all milling wheat's.
Applied at GS 69-75.
Gleadell offer a leaf tissue analysis service to milling wheat customers, so that any applications of foliar N can be adjusted to maximise efficiency.
Please contact your local Gleadell farm trader or fertiliser department on 01427 421241.