Greystoke Castle Farms Open Day; Blueprint for Suckled Calf Production 2010-09-01
High performance, high quality, sustainable suckled calf production will come under the microscope at Greystoke Castle Farms, Penrith on Wednesday 15 September at an open day to be staged by the British Charolais Cattle Society and Keenan.
David Lawton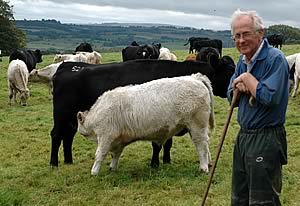 The Farms' partner, David Lawton will discuss the 2,300 acre hill unit's strategy that features an award winning 260 suckler cow herd crossed with high performance recorded Charolais bulls which have been carefully selected for muscle depth, growth rate and ease of calving.

He'll then go on to explain how the unit's simple system combined with detailed attention to nutrition and management results in the vast majority of the herd calving within a 10 week period during spring. The Charolais cross calves are grown on off milk, grass and creep, and three quarters of the crop sold at seven months old and averaging 320kg to 350kg through Longtown mart where they invariably feature within the day's top 5% of prices.

The unit also carries a complementary flock of 2,400 self replacing ewes.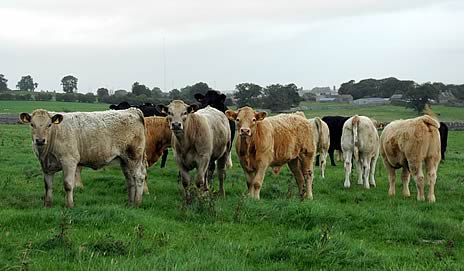 "We've adopted a New Zealand type ranching system which helps us to exploit the unit's economies of scale," says David. "While we minimise our inputs, we not only achieve high levels of output but our Charolais cross calves are also commanding significantly higher than average prices in the ring."

The day will also include presentations from Keenan's Seth Waring on suckler cow nutrition – how to get it right; SAC's beef specialist, Gavin Hill on selecting high performance Charolais bulls; and the unit's vet, Richard Anderton from Frame, Swift and Partners, Penrith. There will be an opportunity to tour the herd and to stay to lunch.

Rare Shetland Cattle Breed Needed to Feed the World


Northern Ireland Commercial Cattle Exhibitors' Club Show 2010


Elite Simmental Cattle Sale Tops at 12,000 Guineas