| | |
| --- | --- |
| 2015-06-04 | |
Crop Market Update from Gleadell
UK farmers, for understandable reasons, have probably sold less at Wheat this time of year, and the time window for a dramatic turnaround is narrowing, but is not closed yet.
Feed Wheat
Chicago wheat traded higher on the week as the weaker US$ and some weather worries prompted the latest round of fund covering.
In Europe the MATIF followed the US market higher despite the firmer Euro with politics, currency and weather all having a part to play. A potential Greek deal nears, a strong Euro and talk of dryness in parts of Southern Europe have added to the firmer sentiment in recent days. At the time of writing the MATIF wheat markets is up circa €4 on the week.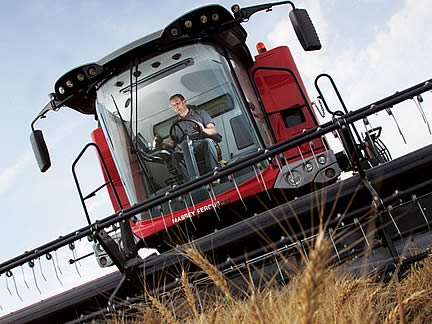 In the UK old crop physical prices remain resilient but new crop has been helped to some degree by the weakening £. Fundamentals still point to a large carryout stock, a good wheat crop next year and this, combined with a lack of competitiveness into traditional export homes, could push prices lower.
In conclusion, a combination of jittery fund shorts, weather stories, European politics and currency have all had an important part to play in the recent rally. Adequate global stocks and good crop ratings are still likely to weigh on the market, and unless we see a major weather or significant macro-economic event the downward pressure on prices could increase the closer to harvest we get.
UK farmers, for understandable reasons, have probably sold less at this time of year and the time window for a dramatic turnaround is narrowing, but is not closed yet.
Feed Barley
Further stalemate in the domestic feed barley market has brought little change.
Light rainfall and temperatures around average have benefitted barley crops in western and central Europe.
The feed barley harvest has commenced in Spain.
Export prices have found some support over the last 7 days aided in the latter stages of this week by weaker sterling.
Malting Barley
Resilient new crop malting premiums have held firm this week despite the volatility seen in the wider grain market.
EU premiums have been supported by concerns regarding high temperatures in parts of the EU, particularly Spain and France.
French barley continues to see demand from China but uncertainty surrounds the longevity of this demand.
UK exports have seen more activity this week, helped by the weaker sterling vs. Euro making UK exports more attractive.
Domestic prices have not seen equivalent support this week as buyers remain quiet as we await the 2015/16 crop.
The EU is forecast for another strong malting barley crop, albeit slightly down on last year's harvest, with reports of good crop progression to date.
Talisman, the new, high yielding, winter malting barley variety has received full IBD approval in the UK.
Rapeseed
US soybean markets are slightly higher on the week aided by a firmer Euro USD. Traders are now focused on US weather as we enter the US soybean growing season.
In Europe we have seen good volumes of farmer selling for new crop as the MATIF has rallied. A week ago it was hard to find any bullish input for rapeseed but since then we have had frost damage in Canada, firmer soybean oil and continued tightness in European old crop markets. These stories spooked futures markets which have seen volatile with short covering rallies in rapeseed and Winnipeg canola. Going forward the picture is fairly blurred with the extent of the damage in Canada being debated and the US soybean growing season just under way.
The Euro has rallied against Sterling aiding UK prices.

Seed
With autumn 2015 drawing closer and the Cereals event next week now is a good time to be planning ahead and looking at the number of new varieties that have been added onto the 15/16 Recommended List.
Reflection, from Syngenta, is the highest yielding variety on the Recommended List which has already made this popular with growers. The top yield is supported by earlier maturity than its competitors, a high specific weight and robust agronomics.
KWS Trinity (Group 1) and KWS Lili (Group 2) are both top of their groups and part of KWS' "Dynamic wheats" portfolio. These combine physical grain quality and high yield, resulting in the grower having more market options.
It has been reported that turnip yellows virus (TuYV) infection levels have been high this season so the rapeseed variety Amalie could be a required variety for some growers. Amalie from Limagrain is the only variety with TuYV resistance as well as a high resistance to light leaf spot and stem canker.
Campus has performed well in all areas and was the top conventional in 2014 in both East , West and Northern regions. It is the best all round conventional with a high gross output, rapid autumn development and good verticillium wilt tolerance.
Hybrid barley variety Volume, the highest yielding barley on the RL and Bazooka, the highest yielding feed barley candidate should be of interest to growers looking for high yields and blackgrass control. Hybrid barleys have vigorous early root growth, extremely high yields and could reduce blackgrass return by 91% due to its competitive growth and canopy for blackgrass suppression.
Fertiliser
Urea
Global markets continue to look firm for June/July with the most recent business concluded at $320 FOB Egypt, equating to an on farm UK price of £275/t.
Expectation is that new urea plants will come online as we enter Q3/Q4, these supply improvements may then offer a reason for a correction in the market but with no guarantee.
Urea is on the side-lines as all focus today remains firmly on Ammonium Nitrate.
Ammonium nitrate
Attractive GrowHow terms have made many cover at least some of their new season requirements.
High demand for June tonnes is evident and GrowHow may move onto July/Aug terms shortly with a planned price increase already in place.
This would suggest that taking tonnes in the short term and using the Gleadell finance package, will be a cheaper option than delaying purchasing.
Imported AN has also seen high demand as many importers have already sold out for June and July delivery.
The Achema plant in Lithuania has a timely planned shutdown planned for August, prices are then forecast to firm further as farmers across Europe have accepted the reset pricing levels.
ENhancePro - will you hit your premiums this year?
With milling wheat premiums averaging over £ 35 tonne this year, applying a foliar N to maximise the opportunity of achieving 13% proteins should become part of all nitrogen application programmes.

NhancePro offered by Gleadell is a unique, concentrated, foliar nitrogenous spray used for over 13 years by UK farmers.
Produced from highly bio-available sulphur (ATS) with the inclusion of UV buffers and latex to minimise leaf run-off, ENhancePro has been proven to significantly increase proteins in all milling wheats.
Applied at GS 69-75.
Gleadell offer a leaf tissue analysis service to milling wheat customers, so that any applications of foliar N can be adjusted to maximise efficiency.
Please contact your local farm trader or fertiliser department on 01427 421241.