| | |
| --- | --- |
| 2015-05-29 | |
Crop Market Update from Gleadell
Weather, currency and politics will all have their say over the coming weeks, but as domestic harvests near buyers feel they are in a strong position.
Feed Wheat
Despite another bout of fund short-covering, US markets have traded lower on the week as beneficial rains for Ukraine and Russia are seen aiding crops. US winter wheat ratings, unchanged on the week, are still well above last year, and with initial corn crop ratings the highest since 2010 after rapid planting and recent rains, added to the negative sentiment. However, the firmer US$ still leaves US supplies heavily overpriced against EU / Russian supplies, despite the drop in futures, threatening US export potential.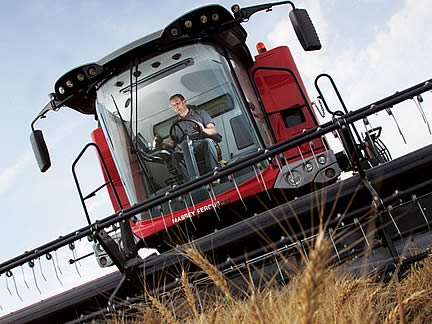 EU markets are unchanged on the week, as a weaker euro (apparent increased threat of the Greek default to the IMF) supports levels. Another good export week, at 647,000t, brings the season-to-date figure to just over 31mln t. French vessel line-up, and news that Senalia in Rouen announced ' back to normal' on intake, also helped values. Russia has proposed a new export tax to commence from July 1st (minimum 1 rouble per m t, and might be higher if fob prices rise above 11000 roubles) but this did little to excite the market.
UK prices have been pressured by a firmer exchange, especially against the euro, reeling on the potential Greek default. Old crop buyers remain rigid on price, while farmers remain reluctant sellers, but with only a month of the marketing season left, something soon will have to give. Despite talk of a DEFRA review that may reduce inventories, these will still be above 'normal' levels, and at around 2.5mln t, still provides more than adequate supplies. Fundamentals remain bearish and prices may have to go lower to find demand.
In summary, the supply side of the world wheat equation continues to show improvement, whilst the demand side remains thin. Weather, currency and politics will all have their say over the coming weeks, but as domestic harvests near buyers feel they are in a strong position. Increased inventories and improving crop prospects are likely to attract aggressive selling strategies. Funds are still short, and may provide upward spikes, but the market still gives the impression that we haven't hit the bottom yet!
Feed Barley
The past week has brought little relief from the stalemate found in the old and new crop barley markets.
Old crop opportunities remain limited, however growers with old crop barley still to market should investigate their options whilst there are still small shorts available.
Barley crop conditions throughout Europe are viewed as good and even in crop areas such as Poland and Hungary which started the month with a moisture deficit, have seen improvements.
The UK barley trade will require a repeat of big port demand into N. African and middle eastern homes, as was seen this year, in order to manage its forecast exportable surplus.
New crop demand from domestic consumers continues to enter the market at a very slow pace with only small parcels being traded.
Malting Barley
EU new crop malting barley prices have weakened over this week, in line with the wider grain market.
Buying interest remains limited for new crop malting barley.
Crops across the EU are progressing well, helped by the recent favourable weather, and concerns over high temperatures in the Black Sea have eased, with the forecast of increased rainfall over the next seven days.
Global malt trade has been forecast by the IGC to rise to almost 7.4 million tonnes for the year 2015/16, compared to 6.95 million this season.
Pulses

There has been some renewed interest from consumers in the old crop feed and human consumption market this week, yet prices continue to decline. The new crop feed market is virtually non-existent with only limited interest with regard to human consumption quality. Daytona large blue pea contracts are still available for contracted growers only.

Rapeseed
The US soybean market has continued to weaken with new crop contracts testing the $9 per bushel region. Plantings in the US continue and we currently have good planting and growing conditions.
Matif rapeseed futures have ticked slightly higher this week, aided by a weaker euro but they still remain within their recent range. The European physical market sees trade shorts looking for old crop, and some traders are now questioning the 2014 crop size in parts of Europe, primarily Germany, where the anticipated wave of old crop selling hasn't materialised. The new crop market remains slow with a lack of farmer selling, coupled with a lack of crush demand.
Seed
Gleadell has a strong OSR portfolio for this coming autumn, which contains a selection of varieties that are high on yield and oil content as well as having strong disease portfolios.

Wembley is top of the candidate list for the E/W region and comes from the same breeder as Avatar. Wembley is a restored hybrid with an oil content similar to Incentive, high lodging resistance and good disease scores. It looks to be a solid all-rounder.

Growers have confidence in DSV's variety Incentive after it had a great year on farm last year. Its high yield potential is made up of seed yield and good oil content and has rapid autumn development. In 2013 Incentive also topped the verticillium wilt trials, producing the highest yield despite having a high pressure of verticullium wilt in the field.
Northern growers should take an interest in SY Harnas, a new hybrid from Syngenta. It is top of the northern recommended list and has an excellent seed yield and a 7 for LLS resistance.

For growers who like the features from the DEKALB brand, DK Exalte fits the bill. Exalte features many of the traits including excellent phoma and LLS resistance, pod shatter and rapid spring growth.

Campus from KWS is the best all round conventional variety on the RL list and was the top conventional in 2014 in both E&W and Northern regions. This "seed with speed" is an excellent choice for growers in all areas.
Fertiliser
Granular Urea
A further increase of $5/tonne on Egyptian FOB levels this week helped global markets remain firm in the June / July position.
Expectations are that there could be a correction come in Q3 but for the meantime all focus will remain on Ammonium Nitrate.
Ammonium nitrate
Competitive pricing by GrowHow has led to many growers taking a percentage of their requirements now.
With prices already confirmed to rise by £3/t per month, the best option would be to take product now and discuss delayed payment terms if required.
Many farmers experienced problems with NS grades last year, GrowHow DoubleTop/Sulphur Gold and SingleTop grades are all granular compounds guaranteed to spread 36m.
Many holders of imported product have sold out for June and July terms indicate a £6/t increase.
All Nitrogen and NS pricing today represent a buying opportunity.
ENhancePro - Enhancing grain proteins to achieve milling premiums
With the popularity of high yielding group 1 varieties there is an increasing risk for protein dilution in the grain.
ENhancePro, exclusive to Gleadell, is a concentrated, foliar nitrogenous spray, unlike any other conventional foliar ureic spray.
Produced for highly bio-available sulphur (ATS) and includes adhesion compounds and buffers to remain in contact with the leaf longer whilst reducing the risk of scorching.
Gleadell are offering flag leaf tissue analysis to its milling wheat growers so that applications of foliar N can be adjusted to maximise efficiency.
Please contact your local Gleadell farm trader or fertiliser department on 01427 421241.