| | |
| --- | --- |
| 2015-05-08 | |
Crop Market Update from Gleadell
UK feed barley pricing is now comparable to other exportable origins, the key for UK exporters is locating demand.
Feed Wheat
The adage 'rain makes grain' certainly has rung true, with recent wet weather improving new crop prospects in both the US, Russia and the UK, pushing futures to new contract lows. Favourable weather conditions have allowed US farmers to ramp up planting progress, with over 32mln acres of corn (13mln hectares, or almost seven times the total 2014 UK wheat area) planted last week, driving US corn futures lower. US spring wheat plantings progressed another 20% and are now reported as 75% complete, well ahead of last season. Although the US crop ratings improved 1% on the week (43% good/excellent), this was due to an improvement in the condition of the soft red winter wheat crop, with hard red winter wheat unchanged despite the recent beneficial rains.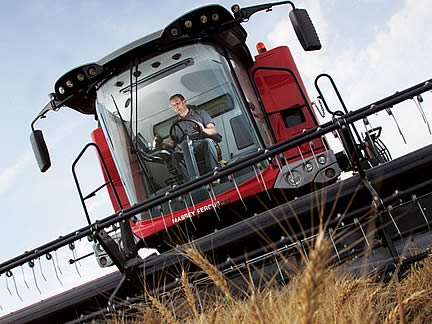 Adding to the negative sentiment was the news that the Russian agriculture ministry has prepared a draft decree to end the export duty on 15 May, proposing a new tax of €1/t to replace the duty with a maximum tax rate linked to market conditions.
Despite the continued improvement in the euro, MATIF futures have fallen €4-6/t over the week, pressured by global weakness amidst ample grain supplies. News from Russia over its export duty drew the expected response, and this was confirmed when Egypt posted a 'snap' tender for last half June shipment, finally sourcing a total of 120,000t from Russia and Romania. While the purchase was viewed as 'cheap' it was the volume of Russian wheat offered for the position that was the surprise (seven offers cheaper than French on a C&F basis). With expectations growing of an early end to the export duty, old crop offers are likely to become more aggressive, as Russian shippers start increasing offers of 'zero=taxed' wheat. How this affects EU exports is still to be seen, especially with the vessel line-up remaining thin . The Rouen Senalia silo is still closed for intake, and new crop is only a matter of two months away, all of which could cause serious storage problems.
The UK market has followed the global trend lower but, while trading down only £1/t on the week, has posted seasonal lows in the process. The market has taken some comfort from a softer pound exchange rate, both against the euro and the US dollar, but export demand is still seen as minimal. The continued lack of fresh farm supplies has allowed spot delivered premiums to remain firm, despite the lower base price. However, the likelihood still remains of increased supplies being carried into the new season, and given the almost flat ex-farm price through to harvest, long-holders could be caught in a 'double-whammy' as old crop and harvest prices may buckle under the sheer weight of supply.
In summary, all major exchanges have recently retested, and posted, season lows. However, the market gives the feel that there is still some downside before the floor is set. US exports look overstated, and even though early reports that US HRW yields could be lower than expected, offsetting this is the likely increase in Black Sea supplies, which could have a significant influence on old crop / harvest market dynamics. News from the US crop tour, a weaker US dollar and reports that Canadian stocks were lower than expected, have encouraged some short covering, which, as contract lows were hit, would be expected.
Rapeseed
We have seen some activity in the UK on new crop as prices approach levels which look reasonably attractive against the crop 14 harvest lows. Across Europe farmers remain reluctant sellers of new crop rapeseed and at present the market lacks any story to drive prices in either direction.
The MATIF futures market recovered this week following Friday's aggressive move lower on the close, which was probably caused by some kind of trading error. Volumes are light as traders look for a new market driver or story and struggle to find one in either direction.
UK prices have been aided this week by the euro making gains against sterling.
Malting Barley
EU old crop malting prices have not fallen at the same rate as feed barley of late, widening the premiums available.
New crop prices have moved lower following the weaker MATIF and favourable weather, which has brought some much needed rainfall for spring crops.
New crop prices could well see further pressure with more rainfall in the forecast over the next 10 days.
Overall the current prospects for a good UK malting crop look positive.

Feed Barley
The feed barley market continues its move lower as a lack of demand for both export and domestic markets remains the headline story.
Opportunities are limited but still available nationally to market old crop feed barley and growers would be encouraged to speak to their Gleadell Farm Trader to explore available options.
New crop feed barley continues to be valued at a discount to old crop with little demand at present from domestic or export buyers.
UK feed barley pricing is now comparable to other exportable origins, the key for UK exporters is locating demand.
Oats
Relative to other commodities the old crop oat price has held steady, especially for winter varieties.
There are few fresh parcels coming to the market, which implies a significant usage on farm. To some extent this provides the balancing figure in the supply and demand equation.
Recent perambulations show how well the spring crops have responded to the steady and very beneficial rains over the Bank Holiday.
Farmer confidence to sell new crop will now be higher but the current price levels produce a standoff as we wait for a lead from Number 10.
Seed
The focus is now starting to turn towards cropping plans for harvest 2016 and therefore subsequent seed selection choices.
Hybrid barley terms have now been released and the crop will be a popular option again for growers who have seen the benefits of increased yield, early maturity and the ability of Hyvido varieties to compete with blackgrass. There are two varieties for this year – the ever-popular Volume and a new variety with increased yield, Bazooka.
OSR is now in full flower across most parts of the UK and thoughts are starting to turn towards the crop for this coming autumn drilling. Gleadell has an excellent portfolio, including Campus, the best all-round conventional variety, Amalie, which is TuYV resistant (the only one of its kind) and numerous hybrid varieties including the on-farm favourite Incentive. HOLL contracts and seed are available along with Clearfield varieties.
Looking at winter wheat, there are some excellent new additions to the RL list which we have mentioned previously in these market reports.
KWS Lili is a new quality wheat with a yield comparable to KWS Santiago. It has Group 2 premium potential so looks set to be a popular variety for this autumn.
Reflection, the new feed variety from Syngenta, is also attracting attention with its high yield potential, short stiff straw and early maturity in comparison to its competitors at the top of the Group 4 feed wheat sector.
Varieties with solid disease resistance look to be popular once again, and with some varieties looking exceptional in the field, including Skyfall, Crusoe, Revelation and Evolution this selection criteria will certainly be in the forefront of growers' minds, even in this relatively low-disease year.
Fertiliser
Urea
Globally, major markets remain firm for spot granular urea as offers into Brazil and Thailand moved higher. In the UK, prices are below replacement values as stocks are cleared and this presents an opportunity to pick up any final top-up tonnes at extremely competitive prices. Over the past week we have had a number of importers taking speculative views on the forward market. Buyers are targeting on-farm prices lower than last season due to FOB levels being at a five-year low. However the weakness of the pound to the dollar compared to last year has so far prevented this happening. Volatility will remain and while there is a possibility that this market could correct again in Q3 for now we see a firming market as international buyers return.
Ammonium nitrate
In the UK, pressure on importers to clear stocks ahead of a price reset are mounting although with demand likely to continue throughout May this is highly unlikely to happen in the short term. Demand continues in the eastern combinable sector and we have seen enquiries start to surface from grassland buyers in the west, later than normal with the long cool spell of weather continuing to delay the need for applications. GrowHow can still deliver all products on to farm within five working days so please contact your Gleadell Farm Trader for details.
ENhancePro - Enhancing grain protein to achieve milling premiums
High yielding Group 1 varieties are becoming increasingly popular, but there is the potential for protein dilution in the grain and nitrogen application programmes need to reflect this. By applying late foliar nitrogen at GS 69-75, hitting the required 13% protein levels required for milling wheat premiums should not be a problem. ENhancePro offered by Gleadell is a concentrated, foliar nitrogenous spray, unlike any other conventional foliar ureic product. Produced from highly bio-available sulphur (ATS), ENhancePro has been proven in field trails to significantly increase protein in milling wheats (Group 1 and 2). It contains adhesion compounds and buffers so remains in contact with the leaf longer, improving absorption but minimising risk of scorching. Gleadell can offer a flag leaf tissue analysis to its milling wheat growers, which will provide an indication of whether or not this late application of nitrogen is needed.