| | |
| --- | --- |
| 2014-02-21 | |
Crop Market Update from Gleadell
The wheat markets have gained a little, but fundamentally nothing has changed, as the Global balance sheets point to adequate stocks of wheat and coarse grains.
Feed Wheat
The markets continue to rally in CBOT, supported by short covering and technical buying. In addition, on-going weather concerns over US winter wheat production and support from outside markets, corn and soybeans helped the current market sentiment. Weekly export inspections were lower than the average needed to reach the current USDA projection raising concerns that the recent rally may discourage end-users to chase prices to higher levels.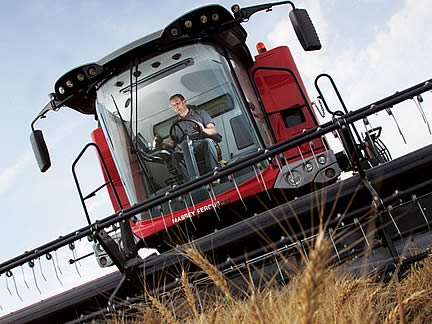 The EU markets have also firmed, following the lead from the US markets. The MATIF raised €3.50 over the week although again traders described the move as technical. Strength in the euro has been negative to EU prices, encouraging a more cautious outlook after weeks of export activity. A sharp fall in the volume of weekly EU export certificates last week, 315k tonnes, suggested that demand may be easing even though the EU remains on track to reach record wheat exports for the season.
The UK market, LIFFE MAY14, has firmed £2/t over the week supported by the global markets. Currency has eased from the recent highs witnessed last week and with UK inflation falling below 2%, this is limiting the immediate need for a rise in UK interest rates. Signs of renewed short covering coinciding with growers reluctance to offer fresh supplies to the market, has allowed cash premiums to firm.
In summary, the markets have gained a little, but fundamentally nothing has changed, as the Global balance sheets point to adequate stocks of wheat and coarse grains. Weather in general, apart from the US plains, is absent of any real northern hemisphere problem supporting another bumper 2014/15 crop. The US baseline projections released last week projected record US corn/soybean crops, which should be confirmed this week at the USDA Outlook Conference. Although many will try and ignore the numbers the likelihood of a bearish corn report should temper the excitement of any long-term rally in wheat values.
Oilseed Rape
Chicago soybeans have rallied throughout the week on tight US supplies. In Brazil the harvest continues and is around 25% complete with weather remaining favourable. The now familiar story of tight US supplies versus ample global stocks continues and the market waits for South American new crop to enter global markets.
In Europe the rally in matif futures has brought good volumes of farmer selling to the market with prices of €400 achievable ex farm. The May 14 futures contract has recently found some upside momentum and returned to levels not seen since September.
UK rapeseed remains expensive but we have seen good farmer selling and crusher buying, crushers have now turned their attention to the Apr/May/June positions. Large volumes of seed have come forward from farm.
Feed Barley
UK export figures to the end of December reached 772kt which is more than double what was exported during the whole of the 12/13 season.
Further export potential remains extremely limited given continued lack of demand from the EU and North Africa.
The UK domestic market is still seller heavy with little to no fresh buying interest from consumers.
The new crop discount to wheat has again narrowed of late, sparked by some concern over UK spring barley plantings.
Malting Barley
Over the last week old crop markets have continued to be withdrawn from the market and domestic markets are being led by April movement springs into Burton on Trent
Export markets for old crop malting barley have traded in a tight range with continued interest for new crop tonnage as premiums look to be significantly above this season.
We are looking for a small number of malting barley growers to take part in a commercial trial for the new KWS spring barley variety Irina, the variety is high yielding, around 5% ahead of Propino, with a short and stiff profile and good disease ratings.
Gleadell have contract options available for both Brewing and Distilling markets for crop '14 across both spring and winter varieties.
We continue to offer a range of contract options for new crop including min-max premium contracts for spring and winter varieties across various movement periods.
We have also extended our Null-Lox contracts for a limited tonnage in the Harvest and Jan-March positions with various contract options including pool, relationship to futures and open priced.

Oats
A very quiet week on the oat front with perhaps more enquiries for feed rather than milling oats.
Deliveries continue into the mills, quality problems are few and far between as growers present the necessary quality from what has been an indifferent year in certain regions.
New crop values have yet to come to materialise as producers wait for the land to dry and warm up to give them the comfort factor of a good start to the growing season.
Seed
This week the conventional spring barley market has been active. Propino, Odyssey and Concerto have all remained popular varieties as well as Sanette, the highest yielding spring barley on the HGCA recommended list.
Cheerio Null-Lox barley remains available, however the tonnage is limited.
Muilka, the top yielding group 1 spring wheat has remained the variety of choice by many. KWS Alderon has continued to be popular with growers looking for a feed variety.
Marrowfat Kabuki peas can offer an outstanding gross margin opportunity and they are suitable for all end users with an attractive buyback to remain available.
Gleadell are in a position to be able to offer the top yielding conventional and hybrid winter oilseed rape varieties on the recommended list with differed payment available.
Incentive is the top yielding hybrid from breeder DSV and combines consistent yield and outstanding oil content.
Charger is the top yielding conventional, from breeder KWS. Charger is a very vigorous lower biomass variety that has exceptional autumn growth.
Another newly launched conventional winter oilseed rape is Amalie, from breeder Limagrain. Amalie is the first of its type to have TuYV resistance – this could prove to be a very important part in a risk management strategy for this year's autumn sowing programme.
In Autumn 2014 Evolution the new high yielding group 4 from breeder Limagrain is available. Evolution has excellent disease resistance making it the perfect companion to Santiago and Kielder.
Fertiliser
Urea
Global urea values remain stable/firm this week as the US market continues to support prices. The outlook in the US is positive, with top dressings expected to start soon in some areas and more product required with high corn drilling projections. In the UK however, the bad weather continues to delay further demand and the market has drifted to approximately £10 pt discount to replacement levels. As field conditions hopefully dry out across the UK applications will start and urea represents great value for money and should be considered when assessing your remaining nitrogen requirements. Gleadell have product available for immediate delivery.
AN
There has been no change in the situation regarding Ammonium Nitrate prices in Europe, further increases in AN and CAN prices have again been posted. The market is currently quiet after a very busy January but imported prices remain firm as manufacturers continue to place product into mainland Europe. In the UK, domestic prices are unchanged and values are unlikely to alter until we see a change in the current weather and the land starts to dry out.
ALZON 46
Alzon 46 is a granular urea with a nitrogen stabiliser sold exclusively through Gleadell Agriculture in the UK. After some extremely positive NIAB trials on both wheat and OSR for both yield and efficiency we have a very limited tonnage left to place on farms this Springtime. If you would like to find out more about Alzon 46 please contact your local Gleadell Farm Trader or visit www.gleadell.co.uk
P&K
A busy week in the US market with values trading up a further $ 40 tonne on DAP. The phosphate market shows no signs of slowing down, product is tight and demand is high as application time approaches. Potash prices are also now showing signs of strength and price rises are likely to take effect soon as spring demand increases.