Stackyard News - February 2020
Agricultural, Environmental, Countryside and Farming News from the UK and beyond.
Environmental Land Management Scheme Details Unveiled
Environment Secretary George Eustice has called on farmers and land managers to share their views on the government's flagship green farming scheme outside the EU.
---
Driving Productivity at Grassland & Muck 2020
Making the most of forage is a priority for UK farmers. Whether grazed or ensiled quality grass is still the most economic source of feed, and when managed right will reduce production costs and minimise environmental impact.
---
Policymakers Urged to do More to Protect Pollinators
Farming schemes could be doing more to help pollinators such as bees and hoverflies, according to a new international study. Researchers led by Scotland's Rural College has found.
---
Sheep Farming has a Positive Impact on Environment
New NSA Wales/Cymru Chair, Sennybridge vet and sheep farmer Kate Hovers, set the tone for the Annual Regional Members Meeting. She urged a renewed emphasis on cutting food waste rather than 'farmer bashing'.
---
New JCB Loadall 532-60 Telescopic Handler
An all-new addition to the JCB Loadall telescopic handler range brings more advanced technology, greater operating efficiency and new levels of operator comfort to the livestock farming sector.
---
11 year old Shows the Blackface Breeders How Its Done
11 year old, David Carr finished 2nd overall out of 215 entries at the North of England Blackface Sheep stockjudging held at Hexham Mart on Wednesday 19th February.
---
Charolais Remain King at Stirling
Charolais once again sold the highest number of bulls as well as producing the biggest average of all breeds sold at the Spring round of the Stirling bull sales.
---
NEMSA Must Encourage Younger Generation
Encouraging the younger generation is essential for the industry, stressed retiring chairman Kevin Wilson at the 36th annual meeting of the North of England Mule Sheep Association.
---
Longtown Primestock Sale
C&D Auction Marts Limited had forward 6,998 sheep comprising of 4,139 prime hoggs and 2,859 cast ewes & rams plus 15 cast cows at their weekly sale at Longtown on Thursday 20th February 2020.
---
Immigration Rules Leave a Big Question Mark for Vets
New immigration rules are a mixed bag for the veterinary profession and leave a big question mark over how the profession will recruit and retain the workforce it needs, according to the British Veterinary Association.
---
Year of Change for Young Farmers
The new Chairman of leading rural youth organisation The National Federation of Young Farmers' Clubs is promising a year of change as the organisation develops a new strategy to meet the needs of rural young people today.
---
Limousin Champion and Reserve Reach 30,000gns
At the British Limousin Cattle Society's early spring sale held at Carlisle on Saturday 15th February 2020, two bulls from Bruce Goldie, Townfoot, Mouswald, Dumfries shared the day's honours when each bid to 30,000gns.
---
Dairy Robots Rekindle Family Farm
A 200 head dairy farm on the Devon Cornwall border will open its gates to show fellow dairy farmers how installing DeLaval milking robots have helped create a future for the family and the herd.
---
NFU President Opens Hartpury Agri-Tech Centre
National Farmers' Union President Minette Batters has performed the official opening of the new £2 million Hartpury Agri-Tech Centre.
---
Oddacres Clinch Crown at Skipton BFL Females Highlight
The Oddacres Blue Faced Leicester flock improved on their reserve championship success the previous year when stepping up to take the champion's crown at Skipton's annual winter sale of Bluefaced Leicester females.
---
Longtown Primestock Sale
C&D Auction Marts Limited had forward 6,368 sheep comprising of 3,271 prime hoggs and 3,097 cast ewes & rams plus 12 cast cows at Longtown on Thursday 13th February 2020.
---
Peter Baul takes Championship again at Craven Dairy Auction
Bishop Thornton's Peter Baul bagged back-to-back Craven Dairy Auction titles at Skipton Auction Mart.
---
How Farmers Can Claim Inheritance Tax Relief
A new tribunal ruling has shown the importance of farmers keeping up farming activities in later life to claim thousands of pounds in inheritance tax relief after they die, a rural expert has said.
---
[more]
---
JCB Output Reduced Due to Coronavirus
JCB is set to reduce production levels at UK factories due to anticipated component shortages from Chinese suppliers impacted by the coronavirus outbreak, the company have announced.
---
Annual Farm Attractions Awards Winners Announced
Shining a spotlight on farm parks, rural attractions and trade businesses all over the UK, winners in the 2020 NFAN Awards were announced on Wednesday 29th January at Doncaster Racecourse.
---
UK Beef Traceability and Nutritional Values Must be Clear to Consumers
The high beef production standards demonstrated by UK producers must be recognised, maintained and matched by any imported beef products, demands the National Beef Association.
---
John Deere Announces Dealer Expansion Plans
John Deere dealers Ben Burgess and Farol are set to expand their businesses into the East Midlands during 2020.
---
Restricted Roots set to put Wheat on the Back Foot
Restricted growth of vital moisture and nutrient-absorbing roots could cause serious setbacks in winter wheat crops this season, unless steps are taken to remedy the problem.
---
In-lamb North Country Cheviots Top at £1800
The annual North Country Cheviot in lamb show and sale held at Lockerbie on Saturday 8th February saw a crowded ringside of buyers from Caithness to South Wales.
---
Beef Shorthorn Bulls in Strong Demand
Beef Shorthorn bulls met a strong trade selling to a top of 20,000gns twice at the breed society' s annual spring fixture in Stirling on Monday 3 February.
---
New JCB Fastrac 4000 Series Tractors with Added Productivity
A refreshed range of JCB Fastrac 4000 Series tractors has been introduced with uprated axles for increased payloads and durability, along with new tyre options and a locking front axle differential for increased traction in the field.
---
Livestock is at the Heart of Flourishing Bird Numbers
So say's Brian Bowen a Farmers' Union of Wales Vice President. He has a 230 suckler breeding herd and over 1200 sheep which grazes the three commons that surround his farm in Blaenau Gwent, South East Wales.
---
Longtown Primestock Sale
C&D Auction Marts Limited had forward 5,406 sheep comprising of 3,169 prime hoggs and 2,237 cast ewes & rams at their weekly sale at Longtown on Thursday 6th February 2020.
---
'Unexpected' Number of Resistance Genes found on Pig Farm
Researchers at Scotland's Rural College have identified a high number of antimicrobial resistance genes in pig faeces at a commercial farm, following the first longitudinal study of its kind.
---
Are Bees Dying of Malnourishment?
Professor Sara Diana Leonhardt examines the interactions between plants and insects with her work group at the TUM School of Life Sciences in Germany.
---
Ayrshire Based Dairy Business Lifts 2019 Gold Cup
The Sloan family from Auchinleck, Ayrshire are the winners of the 2019 NMR RABDF Gold Cup.
---
Skipton Prime Lamb Trade the Best for Some Time
Smart prime lambs were the dearest seen for some time at Skipton Auction Mart's weekly Monday sale, with no less than 44 pens selling at £3 per kilo and above and 345 Beltex crosses averaging a healthy 302p/kg.
---
Row By Row Seed Rate Variation Offers Yield Increase
Row by row seed rate variation is now possible in electrically driven models within KUHN's Maxima 3 precision drill range, giving growers new levels of seeding capability.
---
The Truth about Dairy Farms Environmental Impact
Dairy farmers are being encouraged to learn the true impact of UK milk production on the environment with a new leaflet being published by the RABDF.
---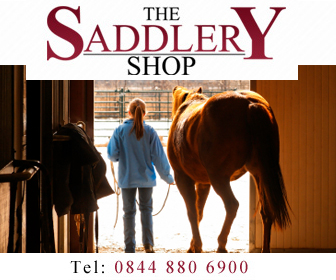 ---

Stackyard News
home | agri-services | pedigree pen | news | dairy | beef | machinery | property | organisations | site map