Stackyard News - January 2020
Agricultural, Environmental, Countryside and Farming News from the UK and beyond.
Aspatria Farmers Opens Brand New Dairy Centre
Aspatria Farmers has endorsed its commitment to dairying and its farming members by opening a brand new premises for its dairy services business MTS in Longtown, Cumbria on Thursday January 30.
---
Kuhn Technology Keeps Pace with Demand for Better Forage
Significant opportunities to boost production from forage are possible through use of more advanced grassland machinery technology, according to KUHN UK's Katie Calcutt.
---
Longtown Primestock Sale
C&D Auction Marts Limited had forward 8,275 sheep comprising of 5,057 prime hoggs and 3,218 cast ewes & rams at their weekly sale at Longtown on Thursday 30th January 2020.
---
Spaldings Introduce their SPL Ultra Parts Range
A new range of hard-wearing soil-engaging components for commonly used cultivators, subsoilers and tine seed drills has been developed by Spaldings to provide a cost-effective solution to parts replacement.
---
AMTRA Announces 2020 Industry Award Winners
The country's leading new registered animal medicines advisors were recognised at a lavish awards ceremony during the annual AHDA conference, as the AMTRA Awards winners were announced on Wednesday 15th January.
---
Farm Machinery Dealership Switches to McCormick Tractors
A change of tractor franchise to McCormick will enable an agricultural machinery dealership to support more farmers and contractors throughout Cumbria.
---
Which Flowers are Best for Wild Bees?
Pollination is critical for farming many crops, with much of this carried out by pollinating insects such as bees.
---
New Bespoke Tool Helps Analyse Soil Quality
Farmers and landowners looking to improve the quality of their soil as a result of the new Agriculture Bill will benefit from a bespoke tool which helps analyse soil quality.
---
Rugby World Cup Winner Opens New School Farm Building
Rugby World Cup winner Phil Vickery did the honours of opening Brymore Academy's brand new £600,000 farm building and spoke with passion about his background in farming.
---
Auctioneer Appointed Chairman of NBA South West Committee
The National Beef Association is pleased to announce Robert Venner as the new chairman of the NBA South West Committee.
---
Yamaha Introduces New ATV Tracking Device
Yamaha ATVs are now available with class leading tracking devices supplied by partner and vehicle security specialist Datatool. The Datatool Stealth S5 device will be supplied free of charge with new ATV models.
---
Longtown Primestock Sale
C&D Auction Marts Limited had forward 6,865 sheep comprising of 4,674 prime hoggs and 2,191 cast ewes & rams at their weekly sale at Longtown on Thursday 23rd January 2020.
---
Take Steps to Maximise This Year's Lamb Crop
Plenty of grass and forage in 2019 contributed to good ewe condition at tupping time, and pleasing scanning results suggest that many farmers can expect more twins and triplets this season.
---
CCTV should be Compulsory in Welsh Slaughterhouses
CCTV should be made compulsory in Welsh slaughterhouses according to the National Assembly's Petitions Committee.
---
New Agriculture Bill - A Big Step Forward
The announcement of a new Agriculture Bill marks a considerable change in the way farming is viewed in UK policy. The recognition of soil as a public good – and the inclusion of support for those ensuring a healthy soil – is hugely significant.
---
Study Shows that Variety is Key for Wild Bees
Farmers could help threatened bee species and improve crop yields with a new wildflower seed mixes according to a PhD study by Rachel Nichols at the University of Sussex that is supported by the Game & Wildlife Conservation Trust.
---
Does England have some of the most Polluted Rivers in Europe?
Thirty years ago English rivers were practically open sewers. Now there are otters in every English county, but a report alleges that England's waterways are still among the most polluted in Europe.
---
Busy Day at Hexham Mart
On Friday 17th January, Hexham and Northern marts held their Prize Store Cattle Show together with a Suckler Dispersal, a pedigree Dutch Texel Dispersal along with the regular Store Lambs and Cull Ewes.
---
Lifestyle Buyers Fuel Demand for Land
The farmland market in England proved to be resilient in 2019 with average prices holding firm, according to land and property specialists Strutt & Parker.
---
Scotland's Moorland Heading into Uncertain Future
Scotland's purple-clad heather moorland is heading into a new era and uncertain future says Dee Ward, Vice-Chair at Scottish Land & Estates
---
Longtown Primestock Sale
C&D Auction Marts Limited had forward 7,981 sheep comprising of 5,002 prime hoggs and 2,979 cast ewes & rams at their weekly sale at Longtown on Thursday 16th January 2020.
---
SEAS announces 2020 President and Charity
The South of England Agricultural Society is delighted to announce that Elizabeth Buchanan CVO LLD FRAgs has been appointed as the charity's President for 2020.
---
Agriculture Bill to Boost Environment and Food Production
A future where farmers are properly supported to farm more innovatively and protect the environment is a step closer following the introduction of the Agriculture Bill.
---
[more]
---
2020 John Dennison Award Open for Nominations
One of the UK's foremost dairy industry showcases, Borderway UK Dairy Expo is once again proud to announce that nominations are now open for the John Dennison Lifetime Achievement Award.
---
Are Farming Businesses Prepared for January 2028?
As the latest Basic Payment Scheme subsidy hits the banks of many farming businesses, Rob Browne of Fisher German is urging recipients to be prepared as the subsidy is expected to be phased out between now the end of 2027.
---
Top Tips for 'Over-Yearing' Winter Seed
Cereal growers having to carry over unused winter cereal seed from this season's washout winter into next season must take adequate steps to protect its viability.
---
Cracking Cattle Trade at Skipton New Year Sale
A bumper bovine turnout of 859 head, bolstered by firm trade throughout, signalled a solid start to 2020 at Skipton Auction Mart's opening fortnightly Wednesday cattle sale.
---
Tramspread Introduces One Man Umbilical System
A new umbilical pump trailer offers contractors and farmers the potential to save time and money by only requiring one tractor and one operator.
---
It's Time the Livestock Sector Reclaimed January
There is a belief that January is now 'owned' by those who follow alternative lifestyle choices and set out to convert others while spreading misinformation and mischief around livestock farming.
---
Longtown Primestock Sale
C&D Auction Marts Limited had forward 7,710 sheep comprising of 4,602 prime hoggs and 3,108 cast ewes & rams at their weekly sale at Longtown on Thursday 9th January 2020.
---
National Lottery Funding for the North Pennines
A major project that will conserve, enhance and celebrate the natural and cultural heritage of a special part of the North West of England has received four years of funding from the National Lottery Heritage Fund.
---
Specialist Agricultural Bank to Back British Farming
A new specialist agricultural bank is set to launch later this year, offering financial services specifically designed for British farmers and backed by key agri-business firms.
---
World Food Prices Continue to Rise
The FAO Food Price Index hit its highest level in five years in December amid strong biofuel demand for palm oil and sugarcane.
---
New Cumbrian Farm Tenancy Opportunity
As we start a new year and a new decade H&H Land & Estates is delighted to offer an exciting 10-year Farm Business Tenancy for someone to secure the 227-acre Prospect Farm near Aspatria in Cumbria.
---
Sowrays Take Top Honour at Skipton Calf Show
The opening rearing calf show of 2020 at Skipton Auction Mart saw regular vendors the Sowray brothers, from Bishop Thornton, consign the overall champion.
---
KUHN Scoops LAMMA Innovation Treble
KUHN Farm Machinery has won an unprecedented treble at LAMMA 2020 with silver medals in Future Innovation, Livestock Innovation and Arable Innovation categories of the event awards.
---
Scientists Explore Options on Organic Oilseed
Scientists have teamed up with farmers and industry to explore the possibility of growing organic oilseed rape (Canola) in Scotland for the first time.
---
Use "Fiscal Levers" to Assist Progressive Farmers
The Tenant Farmers Association is urging the Chancellor of the Exchequer to use his spring Budget to bring the farmland market into better balance, providing a sound platform for a progressive farming industry post Brexit.
---
SRUC and ADAS Join Forces
Agri-business across the UK will enjoy greater access to the latest independent advice backed by world-leading research and innovation, thanks to a new partnership between SRUC and ADAS.
---
Permission Granted for Trial of Breakthrough Bovine TB Test
A dairy farm in Wales, stricken by bovine TB, is the first to gain permission to trial PBD Biotech's rapid Actiphage blood test for Mycobacterium bovis, the pathogen that causes this devastating disease.
---
Longtown Primestock Sale
C&D Auction Marts Limited had forward 4,810 sheep comprising of 3,270 prime hoggs and 1,540 cast ewes & rams at their weekly sale at Longtown on Thursday 2nd January 2020.
---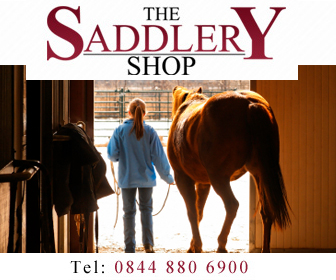 ---

Stackyard News
home | agri-services | pedigree pen | news | dairy | beef | machinery | property | organisations | site map