Stackyard News - December 2019
Agricultural, Environmental, Countryside and Farming News from the UK and beyond.
Farm Attraction Awards Finalists Announced
Over 40 farm parks, rural attractions and industry suppliers from around the UK have made it through to the finals of the National Farm Attractions Network Annual Awards.
---
Meet the 2019 RABDF Gold Cup Finalists
The Gold Cup has made its name as the UK's premier herd competition - rewarding excellence in dairying.
---
What does the New Government mean to the Land & Property Industry?
H&H Land & Estates responds to the impact of the General Election on Rural Communities and Town and Country Planning.
---
Fluke Warning for Cattle and Sheep Farmers
Scops is warning cattle and sheep farmers that rafoxanide is not an appropriate alternative to closantel when treating liver fluke.
---
Longtown Primestock Sale
C&D Auction Marts Limited had forward 9,886 sheep comprising of 5,720 prime lambs and 4,166 cast ewes & rams at their weekly sale at Longtown on Thursday 19th December 2019.
---
JCB Employees Share in £3.3 Million Christmas Bonus
JCB announced a double dose of festive cheer for its UK workforce – a £500 Christmas bonus and a shop floor pay rise of 2.2%.
---
National Limousin Young Handlers Competition
The Young Limousin Breeders Club hosted the annual National Young Handlers Competition at Borderway Mart Carlisle on December 12th 2019.
---
Deadline for Septic Tank Regulations Dropped
If you live in a rural property, it is more than likely you will have a septic tank to deal with your wastewater and sewage, so it is important to understand your responsibilities.
---
Climate Change Remains Priority for 2020
The National Farmers Union of Scotland (NFU Scotland) looks to work with industry to drive farmer focussed policy around climate change.
---
Texel Females in Demand at Lanark
An Allanfauld gimmer lead the Crackers sale at 22,000gns while the Select Seven sale saw a 20,000gns top call.
---
Genetic Clues Reveal how TB Spread Between Badgers and Cows
Tuberculosis in cattle and badgers passes between members of the same species at least twice as often than between cow and badger, a study has found.
---
Agriculture Bill Back on the Table
The Agriculture Bill – along with several other draft Bills - could come back to Parliament following the landslide victory for the Conservatives in the General Election.
---
Farming First Aid Course Is Resounding Success
A unique first aid course launched by H&H Group specifically for farmers receives 100% positive feedback.
---
Bird Flu Identified in Suffolk
Low pathogenic avian flu of the H5 strain was confirmed at a commercial chicken farm in Mid Suffolk, on Tuesday 10 December 2019.
---
Longtown Primestock Sale
C&D Auction Marts Limited had forward 9,438 sheep comprising of 5,270 prime lambs and 4,168 cast ewes & rams at their weekly sale at Longtown on Thursday 12th December 2019.
---
Judges Cross the Atlantic for Borderway UK Dairy Expo
The 20/20 vision required to identify the elite of the dairy world at Borderway UK Dairy Expo sees a line of up judges from North America, Canada and the UK.
---
New Landini 5 HC Tractors Walk Tall
A new range of Landini four-wheel drive tractors equipped with large diameter row crop wheels all round for extra high clearance will be introduced at the LAMMA show in January 2020.
---
Farmers Must be Compensated for Flood Management
Fair and reflective incentives and support mechanisms must be incorporated by the government to encourage the acceptance of controlled storage of water on farmland during flooding events, or risk the safety of people and property.
---
[more]
---
CCM Appoints New Dairy Sales Co-ordinator
Sarah Liddle has taken on a newly created role at Skipton-based Craven Cattle Marts as Dairy Sales Coordinator, providing a dedicated contact for sales and assisting in marketing dairy cattle.
---
Back to the Future for Farmland
The importance of ensuring a future for high nature value farmlands across the globe has been highlighted in a new paper published by a consortium of European scientists.
---
Problems with Red Diesel Blocking Filters
The NFU and NFU Scotland have been receiving reports of filter blocking issues in agricultural vehicles and machinery across England and Scotland.
---
Pig and Poultry Fair 2020 - Stands Selling out Fast!
The 2020 British Pig & Poultry Fair is set to be bigger and better than ever with record stand bookings so far.
---
McCormick X7.624 VT-Drive to Debut at LAMMA
A new range of more powerful stepless transmission tractors will be represented by the top model in a new-look line-up making its UK debut on the Argo Tractors stand at the LAMMA show in January.
---
View the Urban Milk Shuttle at the Winter Fair
A must See of practical interest to all calf rearers at the Royal Ulster Winter Fair is the Urban Milk Shuttle on the Volac stand.
---
2 Billion Bees in 2020 Project
BEEROLE launches "2 Billion Bees Project", a social campaign that aims to create buzz among targeted communities, equaly interested in a friendly environment and social commitment.
---
Strong Industry Support for Grassland & Muck 2020
With stand space selling out fast and an impressive line-up of sponsors and partners, Grassland & Muck 2020 is set to be the biggest and best yet. 
---
Tanco Autowrap on show at LAMMA
Tanco Autowrap will have their range of bale wrappers, handling and feeding equipment at LAMMA 2020 in Hall 19, Stand 236.
---
Skipton Christmas Carcase Showcase
The Lancaster sheep farming family won the supreme championship with their first-ever entry in the annual lamb carcase competition staged as part of Skipton Auction Mart's 12th annual Christmas primestock shows and sales.
---
Louise takes Championship at Skipton Christmas Pig Highlight
North Yorkshire teenager Louise Findlay, from Leyburn, won the prime pigs championship for the first time at Skipton Auction Mart's 12th annual Christmas primestock shows and sales.
---
John Deere Training Sets Another Record
A record-breaking total of 66 young parts and service technicians are being trained in this year's John Deere Ag Tech, Parts Tech and Turf Tech advanced apprenticeship programmes.
---
3 Syngenta Cereals added to Recommended Lists
A hat-trick of new Syngenta cereal varieties added to the new AHDB Recommended Lists continues the company's heritage of breeding varieties that fit the evolving needs of the industry.
---
Are You Paying Too Much Council Tax?
Farmers and rural business owners could be able to recover thousands of pounds in over-paid Council Tax due to houses being valued incorrectly.
---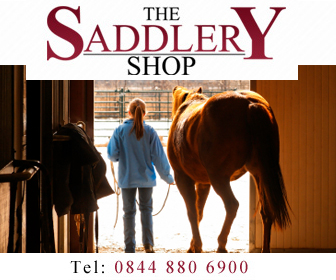 ---

Stackyard News
home | agri-services | pedigree pen | news | dairy | beef | machinery | property | organisations | site map