Stackyard News - November 2019
Agricultural, Environmental, Countryside and Farming News from the UK and beyond.
Trimble's new Display and Guidance Controller
Trimble introduced the new GFX-350™ display and NAV-500™ guidance controller at the Agritechnica show on 11 November.
---
The British Heritage Sheep Project Launch
The National Sheep Association will welcome sheep breeders, food service professionals and the wider livestock sector to its Worcestershire headquarters as the organisation launches its new proposal promoting native British sheep breeds and their value.
---
Longtown Primestock Sale
C&D Auction Marts Limited had forward 7,486 sheep comprising of 4,528 prime lambs and 2,958 cast ewes & rams at their weekly sale at Longtown on Thursday 28th November 2019.
---
Protect your Livelihood at this Vulnerable Time of Year
With Basic Payment Scheme payments anticipated to start arriving into bank accounts in December, H&H Land & Estates, is keen to warn farmers and farming businesses to be on their guard against the threat of fraud.
---
Honorary Fellowships Bestowed by University of Cumbria
Giles Mounsey-Heysham and Alan Bowe have both received honorary fellowships from the University of Cumbria.
---
Another Robust Year for Forestry
The average price of commercial forestry on the market rose 23% over the last year, according to an industry leading report launched on 27th November in London.
---
Bovine Bloodlines at Their Best
World class genetics from across the UK feature in Harrison & Hetherington's annual Black and White Sale.
---
Blue Bull Calf Champion at Skipton Christmas Show
Skipton Auction Mart's annual Christmas show season began with the seasonal rearing calf highlight, the 134 dairy-bred youngsters, the highest entry all year, achieving 100% clearance and producing flying trade for all classes.
---
Charolais Sell to 5,500gns at Carlisle
A small but high-quality offering of Charolais bulls saw a high of 5,500gns and an average of £3,525 for the seven bulls sold at Borderway Mart on Friday 22 November.
---
Date Set for Borderway UK Dairy Expo 2020
Moving into a new decade, organisers of Borderway UK Dairy Expo, Harrison & Hetherington has announced that this spectacular Dairy event will be held on Saturday 14th March 2020.
---
Woodland Carbon Guarantee Facts
Farmers and landowners looking at alternative ways of generating income are being advised to sign up to a new government tree planting scheme by a rural expert at a leading property consultancy.
---
Longtown Primestock Sale
C&D Auction Marts Limited had forward 8,124 sheep comprising of 4,808 prime lambs and 3,331 cast ewes & rams at their weekly sale at Longtown on Thursday 21st November 2019.
---
Jack Fulfils his Ambition in Hexham Mart's Auctioneering Team
Jack Walton is fulfilling his ambition to follow in the footsteps of his grandfather Michael as a livestock auctioneer with his first full-time role at Hexham and Northern Marts.
---
Deal or No deal Farming Needs to Move Forward
On Wednesday 13th November the South of England Agricultural Society hosted its annual Farming Conference at the South of England Showground in Ardingly, West Sussex.
---
JCB Fastrac is Worlds Fastest Tractor
JCB's Fastrac has stormed into the record books after being crowned the world's fastest tractor with a speed of 135.191 mph.
---
How to Protect your Land from New Public Footpaths
A new court ruling on creating new public rights of way could prove expensive for landowners if they fail to take steps to protect their land, a rural expert has warned.
---
Actively Farm to Claim Agricultural Tax Reliefs
Anyone wanting to claim agricultural property relief from Inheritance Tax on a farmhouse or business property relief as a farmer must be actively farming in the last years of life, a recent Tribunal has confirmed.
---
A Career Dedicated to the Sheep Industry Celebrated
Having been announced as the deserving recipient of this year's NSA George Hedley Memorial Award earlier in the year, sheep consultant, Lesley Stubbings was presented with her award at the Sheep Breeders Round Table conference.
---
Trade for NEMSA Gimmer Lambs Improves
The welcome change in fortunes was reflected at the North of England Mule Sheep Association's high profile annual gimmer lamb sales at northern auction marts this autumn.
---
The Sheep of Things to Come
Research looking at ways of breeding sheep and goats to cope with climate change has found significant variations in how individual animals respond to fluctuating weather conditions.
---
New Drone Technology on Show at LAMMA
New easy to use drone technology that will help farmers to walk crops more efficiently is to be unveiled by Drone Ag at LAMMA.
---
Texel Society Launches new iTexel Database
The Texel Sheep Society is proud to launch the first phase of its new iTexel cloud-based database for the collection, storage, analysis and publishing of animal data within the breed.
---
[more]
---
Longtown Primestock Sale
C&D Auction Marts Limited had forward 8,299 sheep comprising of 5,173 prime lambs and 3,126 cast ewes & rams and 16 cast cows at their weekly sale at Longtown on Thursday 14th November 2019.
---
Fundamental Shift in Approach to Water Level Management Needed
A fundamental shift in the government's approach to dealing with flood risk and water management is required, with a bolder, braver and more innovative investment program.
---
Rural app designed for Farmers and Landowners
A clever app designed for farmers and landowners to access all sorts of key rural information in one place has been created by a leading property consultancy – and is free to download.
---
First Aid for Farmers
Unique first aid course launched by H&H Group specifically for farmers with real-life farm-based scenarios.
---
Young Farmers to Plant Trees to Combat Climate Change
Members of Young Farmers Clubs from across England and Wales are planting more than 9,000 trees over the next two months to help in the fight against climate change.
---
Increased Demand for Charolais Bulls at Welshpool
Topping at 6,100gns with an average of £3615.94 for the 32 bulls sold, an increase of five from last year's tally, the sale at Welshpool on Thursday 7 November also saw the clearance rate rise by an impressive 14%.
---
Precision Agriculture at the Midlands Machinery Show
Whether new to the technology or at the cutting-edge of developments, visitors to the Midlands Machinery Show can discuss with experts how it can translate into on-farm benefits.
---
Longtown Primestock Sale
C&D Auction Marts Limited had forward 7,667 sheep comprising of 3,783 prime lambs and 3,884 cast ewes & rams and 17 cast cows at their weekly sale at Longtown on Thursday 7th November 2019.
---
Meonside Tops Skipton Beef Shorthorn Highlight
A first-time foray south of the border to make its debut at the North of England Beef Shorthorn Club's 10th annual show and sale paid rich dividends for the Meonside herd.
---
UK Dairy Farmers Profits Halve in 2019
Dairy farmers' earnings dropped sharply in 2018/19 and are only set to recover marginally in the coming year, according to a report by UK South West accountancy firm, Old Mill & The Farm Consultancy Group.
---
Livestock Auctioneers Look to the Future with Next Generation
The future of the livestock auction market system, and its responsibility to the wider rural economy, is being firmly represented with two new appointments on the LAA's Next Generation Group committee.
---
Boothmans Lead Inaugural Skipton Hereford Sale
The Hereford cattle breed received a timely boost at Skipton Auction Mart with a brand-new weekend show and sale for females. 
---
New Scheme Launched to Boost Tree-Planting
£50 million Woodland Carbon Guarantee scheme will encourage farmers and landowners to plant more trees and help to tackle climate change.
---
It was "One and Only" for 2019 Borderway Agri-Expo
As predicated thousands of members of the farming community met to celebrate and debate the achievements of UK agriculture, livestock farming, and it was "One and Only" who scooped the overall Champion of Champions.
---
Vets Launch 10 Pledges for General Election Manifestos
Brexit, workforce, and animal welfare top the list of 10 pledges that the British Veterinary Association is calling on all political parties to include in their manifestos for the upcoming General Election.
---
Bill Tops Skipton Sheep Dogs at 7,600gns
One of the most successful working sheep dog sales ever staged at Skipton produced a record catalogue entry for the autumn fixture of 163 and a top price of 7,600gns.
---
Government Clean Air Rethink Vital for Dairy Sector
Defra needs to offer the dairy industry additional support and guidance if farmers are to meet ambitious government targets to reduce ammonia emissions.
---
John Deere Launch the Power of Three
John Deere is the first farm equipment manufacturer to produce a range of standard tractors offering three different drive concepts.
---
The Brexit Age of Uncertainty
What are the prospects for Scottish Farm Subsidies? Michael Halliday, Farm Business Advisor at youngsRPS, looks at the likely support for farmers in the short and longer term.
---
Longtown Primestock Sale
C&D Auction Marts Limited had forward 6,891 sheep comprising of 3,208 prime lambs and 3,683 cast ewes & rams and 42 cast cows at their weekly sale at Longtown on Thursday 31st October 2019.
---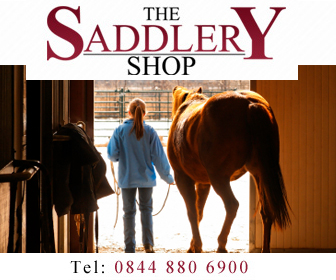 ---

Stackyard News
home | agri-services | pedigree pen | news | dairy | beef | machinery | property | organisations | site map