Stackyard News - September 2019
Agricultural, Environmental, Countryside and Farming News from the UK and beyond.
The Impact Technology Has Had On Agricultural Advancements
Farming has come a far way since the dawn of time and it's through the evolution of technology the quality of farmers lives and agricultural advancements have been made possible
---
Review Calls for Shake Up of England's National Parks
A Major review calls for biggest shakeup of the running of England's National Parks and Areas of Outstanding Natural Beauty since they were founded 70 years ago.
---
Sheep have a Vital Role in Tackling Climate Change
The National Sheep Association is contributing to the climate change emergency by correcting the many misleading statements being made that suggest sheep farming is causing a problem rather than being one of the solutions.
---
North Pennines Celebrates our 'Natural Health Service'
Community groups, local businesses and residents have joined in national celebrations to showcase the special landscape of the North Pennines Area of Outstanding Natural Beauty.
---
New Holland Launch T8 Genesis Tractor Series
New Holland Agriculture launches the new T8 GENESIS Series tractor with Precision Land Management Intelligence.
---
Longtown Primestock Sale
C&D Auction Marts Limited had forward 7,190 sheep comprising of 3,031 prime lambs and 4,159 cast ewes & rams at their weekly sale at Longtown on Thursday 19th September 2019.
---
Mary Quicke MBE wins Dairy Industry Woman of the Year
Managing director of award-wining Quickes Cheese, Mary Quicke MBE, was announced as the 2019 Dairy Industry Woman of the Year winner at the Women in Dairy conference on 18th September.
---
Simon Concludes his Year as BVA President
Simon Doherty concluded his year as British Veterinary Association President with his final Presidential Address to delegates at the BVA Members' Day on Thursday 19th September.
---
Lockerbie North Country Cheviot Park Ram Sale
The Annual Show & Sale of North Country Cheviot Park Rams at Lockerbie on Wednesday 18th September saw an abundance of buyers from all parts of the UK and Ireland.
---
Massey Ferguson Enlarges its Round Bale Ranges
Massey Ferguson will announce at Agritechnica 2019, the introduction of the MF TW 160, its new trailed round bale wrapper model.
---
Wether Lambs Take Centre Stage at Skipton
This year's wether lambs took centre stage at Skipton Auction Mart for their main show day of the year, with four classes for Swaledale, Dalesbred and other hill breeds.
---
Focus on Livestock Housing at the Dairy Show
Housing is a key aspect of most livestock farms – and both its design and internal features can be the making or breaking of welfare and productivity.
---
John Deere's Comfortable Power in Compact Package
John Deere has developed a completely new 6M Series tractor range, with higher standards of comfort, performance, manoeuvrability and visibility.
---
CLA Responds to EFRA Report on Rural Connectivity
The Country Land and Business Association has responded to the Environment, Food and Rural Affairs Commitee report into Rural Connectivity which calls for measures to end the rural/digital connectivity divide.
---
NBA Calls for Urgent Meeting over Badger Cull Licences
The National Beef Association is calling for an urgent meeting with Secretary of State for Environment, Food and Rural Affairs, Theresa Villiers, to reset the agreements previously made on the process of applying for badger cull licences.
---
Game Management Doesn't Disturb Endangered Species
Species of conservation concern, including rare woodland plants and butterflies, are not negatively affected by game management, a new study has found.
---
Game Management Doesn't Disturb Endangered Species
Species of conservation concern, including rare woodland plants and butterflies, are not negatively affected by game management, a new study has found.
---
Is Flexitarianism the Future?
A workshop held at the University of Nottingham has revealed that 'flexitarianism' (casual vegetarianism) is a new and growing trend amongst British consumers.
---
Agri-Expo Pedigree Judges are Breeds Apart
Leading winter livestock event Borderway Agri Expo announces impressive line-up of specialist judges for the 2019 Pedigree Calf Shows.
---
Lleyn Sheep Fly at Ballymena
An absolutely flying trade at Ballymena on Saturday 14th September with very strong demand across the board.
---
Ben Jumps for Joy after Landing JCB Sponsorship
A British athlete who triple jumps further than the fully extended boom on one of JCB's biggest Loadalls has an extra spring in his step today – after landing a sponsorship deal from digger maker JCB.
---
Animal Welfare of Paramount Importance to Livestock Markets
A Report by the Humane Slaughter Association reveals largely positive results for livestock markets across England and Wales.
---
Primor Feeder Bedder on show at UK Dairy Day
KUHN Farm Machinery displayed a 15m capacity trailed feeder and straw bedding machine at the 2019 UK Dairy Day on Wednesday 11th September.
---
Longtown Primestock Sale
C&D Auction Marts Limited had forward 6,892 sheep comprising of 2,420 prime lambs and 4,472 cast ewes & rams and 12 cast cows at their weekly sale at Longtown on Thursday 12th September 2019.
---
[more]
---
Open Day to Give Insight into Maximising Beef Margins
Beef producers will have access to the latest insights into maximising beef margins by investing in production systems based around genetics, health and nutrition, during an open day and farm walk at Williamwood Farm on Monday 23rd September.
---
Three-Point Plan to Help Control Farm Rodents
Farmers are being urged to follow a three-point rodent control plan this autumn to avoid significant infestations later in the year. Thorough farm checks, consistent baiting schedules and the use of effective baits will be essential, advises BASF.
---
Walker's take NEMSA Gimmer Lamb Championship
The Walker family consigned the champion pen of ten at Skipton Auction Mart's opening annual gimmer lamb show and sale for members of the North of England Mule Sheep Association.
---
Vets Welcome New Actions to Improve Pig Welfare
The British Veterinary Association and the Pig Veterinary Society have responded to several updates to the Code of Practice to the Welfare of Pigs, announced this week to further improve pig welfare standards in England.
---
Incorrect Cleaning Routines Impacting Dairy Profit
Recent data from Deosan shows an alarming number of farms using incorrect cleaning routines and the cost of this misuse can make a significant impact on farm profitability.
---
Agri-Expo Announce Mule Gimmer Lamb Judge
It has been announced that one of the most highly contested classes at Borderway Agri Expo, Mule Gimmer Lambs, is to be judged by Andrew Hunter who farms near Bellingham in Northumberland.
---
Quality Sheep Will Sell at NSA Wales & Border Ram Sale
This year's NSA Wales & Border Main Ram Sale will take place on Monday 23rd September 2019 at the Royal Welsh Showground.
---
Ragley Estate Gearing Up for Grassland & Muck 2020
Plans for Grassland & Muck 2020 are rapidly falling into place, with the new Ragley site being drilled with a mix of silage and grazing leys ready for the event on 20-21 May.
---
Wensleydale Ram Lamb Achieves Record Price at Skipton
Nick Oliver's home-bred ram lamb set a new breed society record price of 850gns for a tup lamb at the 128th annual Wensleydale Longwool Sheep Breeders Association show and sale at Skipton Auction Mart.
---
Crofters and Hill Farmers Receive £160M Back-Pay
The Scottish Crofting Federation has laid down a marker on the £160 million agricultural back-payment that has been returned to Scotland, pointing-out that it is crofters and hill farmers low payments that secured it.
---
Welsh Take Initiative in Tackling Bovine TB
This past year Wales has seen the highest number of cattle slaughtered due to bovine TB in 10 years.
---
Skipton Continental Gimmer Lamb Showcase
Dales sheep farmer Owain Chapman achieved his first major success at his local Skipton Auction Mart when consigning the first prize Continental pen at the Wednesday store lamb fixture.
---
Scottish Government to Fund Venison Research Project
The Scottish Government has confirmed that it will fund baseline research to help Scotland's venison producers and processors better understand the UK venison market, its challenges and opportunities.
---
Longtown Primestock Sale
C&D Auction Marts Limited had forward 9,689 sheep comprising of 4,063 prime lambs and 5,626 cast ewes & rams and 16 cast cows at their weekly sale at Longtown on Thursday 5th September 2019.
---
Scottish Upland Sheep Scheme Now Open
NFU Scotland is reminding all Scottish Upland Sheep Support Scheme applicants of some of the main scheme breaches to avoid this year.
---
SCOPS Nematodirus Forecast
Despite the threat from nematodirus being lower in spring 2019 than the two previous years, the SCOPS Nematodirus Forecast has once again proven itself to be a vital tool for farmers, vets and SQPs.
---
NBA Calls for Redefinition of Age When Beef is Beef
The National Beef Association is calling for updated regulatory definitions to reflect the improvements in production systems and genetics.
---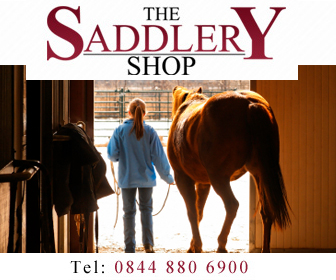 ---

Stackyard News
home | agri-services | pedigree pen | news | dairy | beef | machinery | property | organisations | site map