Stackyard News - August 2019
Agricultural, Environmental, Countryside and Farming News from the UK and beyond.
Harvest is Opportunity to Lock Goodness into Maize Silage
There is enough energy in a hectare of fresh forage maize to support about 30,000 - litres of milk production in dairy cows, once animal maintenance needs are met.
---
Agriculture From Uncertainty to Opportunity
Chaired by BBC presenter Charlotte Smith, this year's conference will consider in a post-Brexit world whether the industry has a positive future.
---
Poor Land Management Contributed to Devastating Wildfire
The lack of active land management, including "controlled burning and mowing", contributed to the severity of last year's Llantysilio mountain wildfire, according to findings from a recent report.
---
Landini Introduces 114-140hp V-Shift Tractor
A new Landini tractor that brings all the control, efficiency and driver comfort benefits of a stepless CVT transmission will make its first appearance in Ireland at the National Ploughing Championships.
---
Exciting Future Beckons for Newton Rigg College
A new state of the art high tech centre for tomorrow's students is being considered for Askham Bryan College's Cumbrian campus at Newton Rigg.
---
H&H Land & Estates Consolidates its Property Operations
H&H Land and Property has announced its rebrand to H&H Land & Estates which incorporates three of the foremost rural land and property agencies in Cumbria - Michael CL Hodgson, H&H King and recently acquired Smeatons.
---
Glorious Glendale Show Shines Again!
Glendale Show Showcases the best of the countryside under a record-breaking blanket of sunshine, especially so for the Allen Family of Humbleheugh and Stouphill.
---
Northern Ireland Blue Cattle Club Herd Competition
James Martin and Son Sam of Newtownards, Co Down won the NI Blue Cattle Club Herd Competition sponsored by Bimeda.
---
Some Good News for Farmers from Defra
DEFRA puts pen to paper to share 'Farming is changing here's what you need to know' to notify Farmers of support going forward, which favours innovation, technology, animal welfare and protection of the environment.
---
V-Mac Open Top Silo to be launched at Ploughing Match
The 2019 Irish Ploughing Championships will see the launch of a number of innovative animal feed storage solutions by Monaghan based, McAree Engineering who design and manufacture the market leading V-Mac range of bulk feed storage silos.
---
Champions Top Skipton Rams Showcase
The annual 'Craven Continentals' breeding sheep fixture at Skipton Auction Mart featured standalone shows for both Suffolk and Continental rams of all breeds, with the victors in both going on to head the prices in their respective sections.
---
McCormick Tractors to be Out in Force at Tillage-Live
A fleet of McCormick X7 Series and X8 Series tractors – the primary models in the McCormick range for arable farm operations – will be supporting several equipment manufacturers at Tillage-Live 2019.
---
Longtown Primestock Sale
C&D Auction Marts Limited had forward 8,082 sheep comprising of 3,716 prime lambs and 4,366 cast ewes & rams and 15 cast cows at their weekly sale at Longtown on Thursday 22nd August 2019.
---
Flooding from the Sea Inevitable
Science has irrefutably pointed to rising sea-levels and whilst there is some debate about the exact future quantum, the evidence is now clearly there for us to see and act upon.
---
Skipton Gimmer Shearlings up £15.76
The traditional pipeopener to Skipton Auction Mart's 2019 breeding sheep season, the annual show and sale of Mule, Masham, Continental and Suffolk-cross gimmer shearlings, attracted an entry of 3,040 head.
---
Energy Snaps Up More John Deere Gators
Leading event equipment supply company Energy Generator Hire Limited, based in Aylesbury, has recently added a record beating 51 John Deere Gator 4x4 utility vehicles to its UK hire fleet, which now numbers in excess of 170 units.
---
Dieback Threatens to to Wipe Out a Third of all UK Trees
Environment and Woodland Advisor Mike Dyke of H&H Land and Property looks into the history of this deadly disease which will transform Britain's countryside.
---
2019 British Farmers Awards Finalists Announced
Fifty-six farmers and growers will battle it out for the 14 categories up for grabs which highlight the diversity of UK agriculture.
---
Land for the Many - The Labour Party Report
Land for the Many, the independent report commissioned for the Labour Party and published in June contains proposals that may feature in the Labour manifesto for the next general election.
---
Electric JCB Digger in Full Production
JCB has made manufacturing history by going into full production with the construction industry's first fully electric mini excavator – with more than 50 machines already delivered.
---
Herdwick Wool becomes Chimney Draught Excluder
The Cumbria based company, Chimney Sheep Ltd has completed its wool sourcing project, "Operation Wool" collecting 16 tonnes of Herdwick wool.
---
[more]
---
Farming Success Story on Tackling Climate Change Lost in Report
Scottish farming's responsible approach to tackling climate change is being lost in the headlines generated by the latest report into Climate Change and Land Use from the Intergovernmental Panel on Climate Change.
---
Owen takes Beltex Store Lamb Championship
An up-and-coming 15-year-old pedigree sheep breeder from Derbyshire was crowned champion at Skipton Auction Mart's annual show and sale for Beltex-cross lambs.
---
Close to 5 million Pigs Lost to Asia's Swine Fever Outbreak
Almost 5 million pigs in Asia have now died or been culled because of the spread of African swine fever, a contagious viral disease that affects pigs and that was first detected in Asia one year ago.
---
Longtown Primestock Sale
C&D Auction Marts Limited had forward 11,314 sheep comprising of 5,518 prime lambs and 5,796 cast ewes & rams and 21 cast cows at their weekly sale at Longtown on Thursday 8th August 2019.
---
Auction Marts Play Part in Tackling Mental Health Issues
Livestock markets are playing a crucial role in helping to tackle mental health concerns within rural communities, and providing an outreach to those feeling vulnerable and alone, says the Livestock Auctioneers Association.
---
Robert Secures Skipton Prime Lambs Championship
With his first draw of prime lambs this season, Robert Fielden, from Todmorden, claimed the championship at Skipton Auction Mart's August show and sale.
---
Now's the Time to Take a Break
Improving weed control and bolstering home grown feed supplies make sowing a high feed value forage crop and taking a 'cereal break' a win-win situation for arable and livestock units.
---
Local Knowledge Crucial to Minimising Future Flood Risk
Devastating flood damage caused by sudden bank breaches can be minimised by tapping into local knowledge, says a major risk management authority.
---
£2.5 Million Extra Funding for Environmental Projects
A fourth national round of the popular Countryside Stewardship Facilitation Fund opened for applications on Monday 5th August.
---
NEMSA Chairman takes Championship at Progeny Show
Skipton branch of the North of England Mule Sheep Association staged a progeny show of Bluefaced Leicester rams and Mule progeny, kindly hosted by Craven Cattle Marts in Skipton.
---
Choice Rams Sell Well at Early Welsh Sale
Customers were generally pleased and relieved with the prices achieved at the NSA Wales & Border Early Ram Sale held at the Royal Welsh Showground, on Monday 5th August.
---
Europe's first John Deere 9900i goes to Northern Ireland
The first John Deere 9900i self-propelled forage harvester to be sold in Europe has been hard at work in Northern Ireland for contractor Lagan Brothers of Moneymore in County Londonderry.
---
Call to Sheep Sector to Demonstrate Responsible Use of Antibiotics
Farmers, vets and advisors across the UK sheep sector are being asked to help a new industry-led stewardship group demonstrate how they are using antibiotics responsibly throughout the sheep industry.
---
UK Needs Sustainable Economy Act say's Think Tank
The UK should urgently extend climate change laws to other areas of environmental breakdown including biodiversity, soil fertility and air quality, according to the Progressive Policy Think Tank IPPR.
---
Longtown Primestock Sale
C&D Auction Marts Limited had forward 8,832 sheep comprising of 3,293 prime lambs and 5,539 cast ewes & rams at their weekly sale at Longtown on Thursday 1st August 2019.
---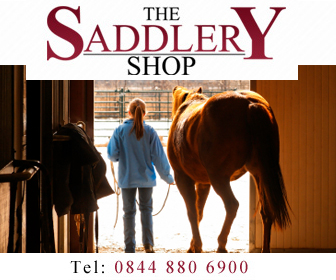 ---

Stackyard News
home | agri-services | pedigree pen | news | dairy | beef | machinery | property | organisations | site map