Stackyard News - July 2019
Agricultural, Environmental, Countryside and Farming News from the UK and beyond.
Kieran Takes Skipton Young Handlers Championship Again
You just can't keep a top-notch up-and-coming young showman down! West Craven's Kieran Robinson, aged just six, once again demonstrated exceptional talent for one of such tender years.
---
UK Test to help USA Farmers Improve Disease Diagnosis
Colorado's Animal Health Laboratory is to trial the new Actiphage diagnostic to improve early-stage detection of bovine TB in cattle.
---
New Government must Address Potential Dairy Industry Labour Crisis
Boris Johnson has appointed a brand new cabinet that sees Theresa Villiers take up the position of Secretary of State for Environment, Food and Rural Affairs, someone who has previously said she would support a no-deal Brexit.
---
CAAV Ready to Embrace the Future
The Central Association of Agricultural Valuers is well placed to lead the industry through future change and challenges after investing its latest president, David Brooks.
---
Urgent Action Needed to Protect the UK Sheep Industry
With the Government now saying there is an inevitability about exiting the EU without a deal. the NSA is calling with extreme urgency for plans to be actioned to protect the immediate future of the UK sheep industry.
---
Scientists Discover Wild Potatoes Key for Stronger Spuds
Potatoes have been a staple of Scotland's diet for half a millennium, but new research suggests that limited genetic differences in potato lineages has left British and American spuds vulnerable to the disease that caused the Irish potato famine.
---
Farmland Values Stable as Marketed Volume Shrinks
The volume of farmland which came to the open market in England during the first six months of the year was the lowest for five years, according to land and property specialists Strutt & Parker.
---
Longtown Primestock Sale
C&D Auction Marts Limited had forward 7,595 sheep comprising of 1,846 prime lambs and 5,749 cast ewes & rams at their weekly sale at Longtown on Thursday 25th July 2019.
---
Vigilance will keep Barley Yellow Dwarf Virus in Check
Following the loss of neonicotinoid seed treatments, cereal growers must change the way they control barley yellow dwarf virus.
---
Veterinary Workforce Must Top Theresa's To-do List
New Defra Secretary of State Theresa Villiers must focus on key priorities of securing new legislation on animal sentience before the UK leaves the EU.
---
CCM Auctioneer Sam Bradley to Embark on New Career
Craven Cattle Marts auctioneer Sam Bradley is to take up a new position as a farm insurance specialist with the Craven Group of the NFU Mutual.
---
NFU Urges Boris to Ensure Smooth EU Exit
NFU President Minette Batters has congratulated Boris Johnson in his election as Conservative party leader and urged him to do everything in his power to ensure that our departure from the EU is carried out in a smooth and orderly way.
---
Huge Decline in Bird Species When Grouse Management Ends
A new study has revealed that ending grouse moor management risks declines - and possible local extinctions - of a range of ground-nesting bird species.
---
Prepare for Pre-Calving Nutritional Requirements
Autumn calving dairy and beef suckler herds are approaching a critical time period for nutritional requirements, says Dr Elizabeth Berry, Veterinary Director with Animax.
---
Wildfire Warning from the CLA
Supporting the West Yorkshire Fire and Rescue Service's newly launched #BeMoorAware campaign to create greater awareness devastating fires on moorlands.
---
Keelham Farm Shop is New Kilnsey Show Sponsor
Award-winning Keelham Farm Shop in Skipton has been unveiled as a new sponsor of this year's Kilnsey Show.
---
CLA Urges Farmers to Follow Hedge Cutting Rules
The Country Land and Business Association is reminding farmers to ensure that they follow the rules with their hedge cutting and trimming at this time of year.
---
Longtown Primestock Sale
C&D Auction Marts Limited had forward 8,438 sheep comprising of 2,716 prime lambs and 5,722 cast ewes & rams at their weekly sale at Longtown on Thursday 18th July 2019.
---
Destroying Sheep Post-Brexit is Worst Case Scenario
The National Sheep Association is clear that contingency support, if done correctly, would be sufficient to support the industry and prevent the mass slaughter of lambs in the event of a no-deal Brexit.
---
Scotmin Nutrition Celebrates 40th Anniversary
Longevity in agriculture demands adaptability says leading nutritional supplement specialists Scotmin Nutrition.
---
World Off Track to Meet Sustainable Development Goal
The world is off track to meet most of the Sustainable Development Goal targets linked to hunger, food security and nutrition, according to a FAO report.
---
Acidic Soils Could be Affecting Scottish Farm Production
Nearly half of the soil samples collected from the Farm Advisory Service Soil and Nutrient Network farms are suffering from low pH levels according to a new report.
---
British Ploughing Champion Bidding to Win World Title
Tyne & Wear arable farmer, Peter Alderslade, who is the current British ploughing champion in the reversible class is ready for a 4000-mile transatlantic trip.
---
Not All Scottish Supermarkets Stock Scottish Beef Burgers
During a period of prolonged warm weather many in Scotland will be hoping to enjoy some high-quality Scotch Beef burgers.
---
Large Dairy Herds Growing Rapidly
Large dairy herds are growing rapidly, both in terms of size and productivity, according to the annual Dairy Costings Report from Kingshay.
---
Accountant Joins Aspatria Farmers Agri Co-op Board
Agricultural accountant Clare Sowerby has broken new ground by joining the board of farmer-owned co-operative Aspatria Farmers.
---
[more]
---
UK Beef Industry Survival Under Threat
Struggling beef producers have been hit with a £68 million reduction in cattle value over the last 12-weeks, in comparison to the same period in 2018, the National Beef Association has announced.
---
Longtown Primestock Sale
C&D Auction Marts Limited had forward 17 cast cows, 2,621 prime lambs and 3,535 cast ewes & rams at their weekly sale at Longtown on Thursday 11th July 2019.
---
Exceptional Lake District Hill Farm to be Sold at Auction
H&H Michael C L Hodgson have launched to the market, Cragg Farm – a traditional Hill Farm in the western Lake District (UNESCO World Heritage Site) which is to be sold by Public Auction.
---
JCB Launches New Range of Innovative Power Tools
JCB Tools - an official licensee of construction equipment manufacturer JCB, has launched a new range of trade-quality power and hand tools.
---
Pre-Harvest Safety Briefing Could Save Lives
Farms and estates are recommended to hold pre-harvest health and safety briefings as a reminder to all staff of the risks involved during this busy time of year and what steps they should take to mitigate them.
---
Record Turnout for the 125th Skelton Agricultural Show
Glorious weather, a record crowd and the high standard of entries all created the perfect atmosphere for a truly memorable show held on Saturday 6th July 2019.
---
New National Nature Reserve Announced for Cumbria
Bolton Fell and Walton Mosses has been declared a new National Nature Reserve by Natural England.
---
Sion Jones Tops Skipton Summer Working Sheep Dog Sale
North Wales dog trainer Sion Jones, who runs Cefn Eithin Sheep Dogs, had a field day at Skipton Auction Mart's summer working sheep dogs sale, claiming top call of 10,000gns.
---
Changes to Inheritance Tax for Farmers looks Increasingly Likely
Changes to reliefs for farming businesses were flagged up when the Office of Tax Simplification has published its report Simplifying the Design of Inheritance Tax.
---
NEMSA Chairman Crowned Mule Champion at Great Yorkshire Show
NEMSA chairman Kevin Wilson and his son, James, were crowned North of England Mule champions at the 2019 Great Yorkshire Show.
---
UK Beef Industry being Traded Away for Pennies
The future of the British beef industry is being traded away for pennies, warns the National Beef Association.
---
Student Awarded £1,500 Scholarship from Ashby Show
A major agricultural show in Leicestershire has awarded a scholarship worth £1,500 to a rural enterprise student working at a leading property consultancy thanks to her innovative ideas to modernise the event.
---
Craven Dairy Auction Tops at £2,500
The two top-notch principals at Skipton Auction Mart's latest Craven Dairy Auction show and sale achieved the highest prices seenin recent memory.
---
Longtown Primestock Sale
C&D Auction Marts Limited had forward 1,669 prime lambs and 2,549 cast ewes & rams at their weekly sale at Longtown on Thursday 4th July 2019.
---
Education is Crucial to Agriculture's Future
Educating the younger generation and embracing technology will be crucial to safeguarding the future of agriculture in the UK, a group of professionals has warned.
---
Ardent Places Biggest Ever UK Loadall Order with JCB
JCB has secured the biggest single order for Loadall telescopic handlers ever placed by a UK customer as part of a two-year deal worth more than £75 million.
---
Bauer Specialist Slurry Application Systems Support
Sales and service support for specialist slurry application systems for Claas Xerion tractors are now being handled by the Bauer team in the UK and Ireland.
---
Compulsory Purchase Transactions Need Experts
Expert professional advice when dealing with compulsory purchase transactions is vital to ensure the best result for all involved, says the Central Association of Agricultural Valuers.
---
Last Call for Sowing New High Yielding Forage Kales
Livestock producers looking for a high yielding forage that offers good feed value and a flexible feeding period should sow a crop of forage kale.
---
Beef Trade Victim of Brexit Planning and Cheap Imports
In a stark warning to the UK Government, the National Beef Association has raised concerns for the entire future of British beef production.
---
Kitson & Sons Secure Bentham Prime Lamb Champions
North of England butchers Kitson & Sons have snapped up both the champion and reserve champion pens at Bentham Auction Mart's annual summer show and sale of Beltex and Texel prime lambs.
---
Metcalfe Farms make Gold Cup Open Day History
Almost 3,000 people flocked to Leyburn to visit the NMR/RABDF Gold Cup open day hosted by 2018 competition winner Metcalfe Farms on Tuesday 18th June.
---
NSA Scotsheep 2020 Heads to Angus
A leading beef and sheep unit near Dundee is set to host Scotland's national sheep event, NSA Scotsheep, next year.
---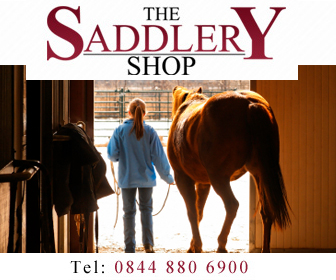 ---

Stackyard News
home | agri-services | pedigree pen | news | dairy | beef | machinery | property | organisations | site map