Stackyard News - June 2019
Agricultural, Environmental, Countryside and Farming News from the UK and beyond.
Foxhillfarm Naomi takes Top Honours at Royal Highland Show
Females were to the fore of the Limousin judging at the Royal Highland Show on Thursday, 20th June, when a stellar show of stock was paraded in front of the judge, Chris Jerman, of the Glangwden herd.
---
MPs to Probe What Has Gone Wrong with Stewardship
The TFA has welcomed the decision of the House of Commons, Environment Food and Rural Affairs Select Committee, to call both RPA and Natural England officials to account.
---
Transition to MTD for VAT has Not been Without Issues
Many farming businesses, due to their VAT repayment position, will submit monthly VAT returns.
---
Second-Hand Machinery Market Remains Buoyant
As more farmers take the difficult step of auctioning off their machinery, Jack Healy of Fisher German reassures them that the second-hand machinery market remains buoyant.
---
Release the Full Potential of Oilseed Rape in the Rotation
United Oilseeds used its platform at Cereals 2019 to outline how British growers can release the full potential of oilseed rape as the most profitable break crop in the rotation.
---
Longtown Primestock Sale
C&D Auction Marts Limited had forward 2,008 prime lambs, 689 prime hoggs and 3,815 cast ewes & rams at their weekly sale at Longtown on Thursday 20th June 2019.
---
Targeting Sheep Abortion will Avoid Inappropriate Antibiotic Use
With Enzootic Abortion of Ewes responsible for more than a third of abortion cases in sheep every year, a new campaign has been launched to encourage farmers to vaccinate in advance of tupping.
---
The EU gives Green Light to Bee Project
A new project that aims to reverse the declines of wild pollinators is set to receive a multi-million pound investment from the EU's North Sea Region Interreg Programme.
---
Cost Effective Slurry Cover Meets Impending Legislation
An innovative and highly adaptable solution to covering slurry stores or lagoons of any size is now available in the UK from slurry management specialist Tramspread.
---
See Precision Ag in Action at the Highland Show
Trimble dealer SoilEssentials will be demonstrating a suite of innovative precision farming solutions at the Highland Show, including the first UK simulation of its new ISOBUS weather station.
---
Agricultural and Rural Skills Celebrated at National Competition
Young people aged 10 to 26 have been developing key agricultural and rural skills so they can compete in The National Federation of Young Farmers Clubs competition finals.
---
Environmental Stewardship Agreements to be Paid in July
Payments will be made in full to thousands of farmers in agri-environment schemes who are still waiting to be paid, the government has confirmed.
---
Pros and Cons of Subsidies for Farmers
Brexit is ushering in all sorts of permutations in different areas in the UK and abroad.
---
Huge Concerns Over Farm Subsidies Move
Farmers must treat the latest changes to farming subsidies cautiously and prepare fully, warns a leading firm of land agents and rural chartered surveyors.
---
Hartpury Agri-Tech Project Takes Shape
Construction work is now well under way on the £2 million Hartpury Agri-Tech Centre – Tech to Plate Project, aimed at enhancing innovation in the farming industry.
---
[more]
---
New Bird Control Licences Announced
Three new general licences for the controlling of wild birds in England were issued on Friday 14 June.
---
David Thomlinson Obituary
Auctioneer, David Thomlinson sadly died on Saturday 8th June 2019 as a consequence of a tragic accident on his farm.
---
Longtown Primestock Sale
C&D Auction Marts Limited had forward 1,056 prime lambs, 467 prime hoggs and 3,039 cast ewes & rams at their weekly sale at Longtown on Thursday 13th June 2019.
---
UK Urged Not to Dilute Animal Welfare Standards Post Brexit
An eminent American professor of large animal medicine has warned the UK not to dilute its high animal welfare standards for future trade deals with the US.
---
Record Year for North Pennines Peatland Conservation
A conservation programme to restore vital peatlands in the North Pennines Area of Outstanding Beauty celebrated a record-breaking year in 2018 to 2019.
---
British Raspberry Season Arrives Early
Raspberry lovers can enjoy an early start to the British raspberry season this year with the berries already on the supermarket shelves in abundance.
---
NSA North Sheep Focused on the Future of Sheep Farming
For the first time in six years, the sheep industry descended on Yorkshire for its biannual event – NSA North Sheep on Wednesday 5th June 2019.
---
Not All Meat Has the Same Environmental Footprint
The Pasture–Fed Livestock Association has published a paper describing why 100% grass-fed cattle and sheep can be seen as part of the solution to global warming in the UK, not the problem.
---
Longtown Primestock Sale
C&D Auction Marts Limited had forward 1,408 prime lambs, 694 prime hoggs and 1,823 cast ewes & rams at their weekly sale at Longtown on Thursday 6th June 2019.
---
SCF Highlights the Need for Land for Croft New Entrants
The Scottish Crofting Federation has commended the Scottish Government on its announcement of more land having been made available for new start-up farms.
---
New Grass Dundrod joins Barenbrug Recommended List Varieties
Diploid perennial ryegrass Dundrod has become the 29th current variety from the Barenbrug breeding programme to be recommended on a UK list.
---
John Deere Forager to make Highland Show Debut
John Deere's new high-capacity 9000 Series self-propelled forage harvester with three-in-one HarvestLab constituent sensing for use on the forager, in the clamp or with a slurry tanker will be making its Royal Highland Show debut.
---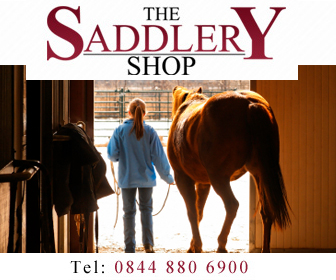 ---

Stackyard News
home | agri-services | pedigree pen | news | dairy | beef | machinery | property | organisations | site map