Stackyard News - May 2019
Agricultural, Environmental, Countryside and Farming News from the UK and beyond.
Farmers Vital in Combating Climate Change
Farmers and land managers have a huge role to play in combating climate change and enhancing the environment, and must be recognised as such, according to speakers at the Bath & West Show.
---
Creation of More Scottish Starter Farms Welcomed
The Scottish Tenant Farmers Association has welcomed the latest release of public sector land for the creation of starter farms.
---
Aspatria Farmers Invest in New Longtown Premises
Aspatria Farmers is making a £650,000 investment in new premises for its dairy engineering services business MTS in Longtown, Cumbria.
---
Longtown Primestock Sale
C&D Auction Marts Limited had forward 804 prime lambs, 2,480 prime hoggs and 3,957 cast ewes & rams at their weekly sale at Longtown on Thursday 30th May 2019.
---
Longtown Primestock Sale
C&D Auction Marts Limited had forward 804 prime lambs, 2,480 prime hoggs and 3,957 cast ewes & rams at their weekly sale at Longtown on Thursday 30th May 2019.
---
20 Year Old JCB Loadall Runs Just as Well Now as When New
A Cheshire dairy farmer has hailed the incredible longevity of a JCB Loadall telescopic handler after it recently clocked up 20 years and 21,000 hours of trouble-free service.
---
Transformational Times for British Farming
Uncertainty is the worst enemy of British agriculture, and the Government is determined to help farmers through these transformational times, according to Defra minister Robert Goodwill.
---
How Dairy Milk Alternatives Could Dry Up
Almond milk uses thirteen times more freshwater than dairy milk and is taking water from drought-stricken California compared to Cheshire or Ireland that both have high rainfall.
---
Carlisle Beef Shorthorn Peak at 5,600gns
Beef Shorthorn females sold to a top of 5,600gns whilst bulls went to 5,000gns and achieved 87% clearance in Carlisle on Friday 24 May at the breed society's official spring sale.
---
Politicians Must Come Together to Avoid a "No Deal" Brexit
The Tenant Farmers Association is urging politicians from across the political spectrum to avoid knee-jerk reactions to the outcome of the European Parliament elections.
---
Maximising Live Lambs
A Scottish sheep farmer who achieved phenomenal lamb loss results of only 6 per cent last year – around 10 per cent below the national average – will be among the speakers at a free industry event.
---
Focus on Sustainability and Productivity at NBA Beef Expo
Over 4000 visitors headed to J36 Rural Auction Centre, Cumbria on 23rd May to celebrate the strength and resilience of the British beef industry, at the National Beef Association's Beef Expo 2019.
---
Galloway Deer Farmer Receives Biosphere Certification
Gledpark Deer Park provided the perfect setting on International Day for Biological Diversity to be the latest business in the Galloway and Southern Ayrshire UNESCO Biosphere to be awarded the Biosphere Certification Mark.
---
NFYFC Releases New Video to Highlight Careers
A new educational video, recorded by The National Federation of Young Farmers Clubs, aims to highlight the role crop protection plays in food production and the career opportunities available in agronomy.
---
Meet Tractor Ted at the Bath & West Show
Tractor Ted is the nation's favourite little green tractor, and visitors to the Royal Bath & West Show can meet him in person: Look out for Tractor Ted!
---
Milbrook Nelenya Takes Balmoral Limousin Championship
The 2019 summer major show season kicked off in spectacular Limousin style at the 151st RUAS Balmoral Show on Wednesday 15 May 2019.
---
Longtown Primestock Sale
C&D Auction Marts Limited had forward 626 prime lambs, 2,474 prime hoggs and 3,189 cast ewes & rams at their weekly sale at Longtown on Thursday 23rd May 2019.
---
Great Turnout at Sunny NSA Welsh Sheep 2019
The need to work together and speak with a common voice to meet the challenges of an uncertain future was emphasised at the NSA Welsh Sheep Event on Tuesday 21st May.
---
Help Protect British Bees
Honeybees are, quite rightly, in the news a lot these days. Their rapid decline has been widely reported, with challenges including disease, pesticides, the varroa mite and loss of habitat – in towns and cities as much as on farmland.
---
Moray Vet Elected BVA Scottish Branch President
Vet Kathleen Robertson has been elected as President for the British Veterinary Association Scottish Branch at its annual general meeting.
---
Focus on Trailer Safety at the Royal Bath & West Show
Farming and horse riding are among the UK's most dangerous occupations, with the former resulting in 33 fatalities in 2017/18, and nearly two horses a week killed on our roads.
---
Rose Blooms to Claim 8,500gns at Skipton Sheep Dog Sale
Welsh handler, Dewi Jenkins, who is currently producing some of the most sought-after and best-sold working sheep dogs in Britain, was again top dog on price at Skipton Auction Mart's latest sale.
---
Oddacres Oswald Sets New Centre Record Price of 10,000gns
A new centre breed record selling price of 10,000gns was established at Skipton Auction Mart's premier Limousin cattle highlight, the annual Spring show and sale of pedigree bulls and females.
---
Longtown Primestock Sale
C&D Auction Marts Limited had forward 247 prime lambs, 3,222 prime hoggs and 2,355 cast ewes & rams at their weekly sale at Longtown on Thursday 16th May 2019.
---
Agricultural Industry Support for College Students
Eleven students from Newton Rigg College in Cumbria have received scholarships from agricultural supply company Carrs Billington.
---
What to Consider when Selling Property by Public Auction?
Selling rural property and land by public auction is a traditional and increasingly popular method of trading in the North of England", says Mark Barrow, Associate and Chartered Surveyor for H&H Land and Property.
---
NSA North Sheep Hosts Big Fans of North of England Mule
NSA North Sheep 2019 hosts the Frankland family, say they are looking forward to a highly successful day at their New Hall Farm in Rathmell, as next month's high profile event looms ever larger.
---
Valtra Tractors become more Unique with Starco Dual Wheels
About 30 years ago, the tractor manufacturer Valtra made a radically strategic change that made their high-quality tractors amongst the most customizable in the world.
---
Vet Welcomes Logical Worming Strategy
Milk producer Dessie McCrea was one of the first farmers to opt for Tauradoru Pour-on within hours of Norbrook launching this new doramectin based endectocide.
---
Cover Crop Corner: It's Time to Ditch Dixie
Plant breeding improvements have given the industry better alternatives to industry standard cover crop varieties says Risa Demasi, Co-Founder Grassland Oregon.
---
Charlotte Smith Re-elected as NFYFC's President
Farming Today and BBC Countryfile presenter Charlotte Smith urged YFC members to unite during her third and final year as President of the National Federation of Young Farmers.
---
Caylers Napoleon Tops the Charolais Trade at Carlisle
There was ready commercial trade for Charolais at Borderway Mart, Carlisle, on Saturday 11th May, where 61 bulls sold to average £4,855.82 with a clearance of 75% and 22 lots sold for 5,000gns and above.
---
[more]
---
Variable Chamber Combinations Offer Operational Versatility
Two new variable chamber round baler-wrapper combinations now available from KUHN Farm Machinery offer the versatility to work efficiently in silage, hay or straw.
---
Bursary Opens the Door to Overseas Sheep Farming Explorations
The National Sheep Association and the Merchant of the Staple of England are pleased to announce the two successful recipients of the first ever NSA Samuel Wharry travel bursaries to be awarded by both organisations.
---
Size Does Matter with a Ram!
Size does matter, it seems, when it comes to a ram's sexual prowess. The bigger the testicles, the more the sperm there are.
---
Guardians of Grub Crusade to Beat Food Waste
A bold new industry campaign launched today to tackle nearly £3 billion worth of food that is wasted every year across the entire hospitality and food service sector, of which 75% could have been eaten. 
---
Solutions to Meet Impending Slurry Storage Legislation
If proposals in Defra's Clean Air Strategy are adopted, covering slurry will be a requirement in England from 2027.
---
Farmers must be Supported in Responsible Use of Antimicrobials
Farmers and stock keepers play a major role in ensuring the responsible use of antimicrobials on farms and must be empowered to work with their vets to achieve this, according to the British Veterinary Association.
---
Longtown Primestock Sale
C&D Auction Marts Limited had forward 49 prime lambs, 2,536 prime hoggs and 2,229 cast ewes & rams at their weekly sale at Longtown on Thursday 9th May 2019.
---
Driving Forward Low-Carbon Farming
A new farmer-led initiative is aiming to drive low-carbon, environmentally sustainable farming practices in Scotland.
---
Hereford Bull Crowned Craven Native Day Champion
Harry and Janet Elliott, who run the Cornriggs pedigree herd at Cowshill in Weardale scooped championship honours at Skipton Auction Mart's fourth annual Craven Native Day show and sale.
---
Quality Dorset Sheep at Exeter Kick Off the Sale Season
Outstanding quality was presented at the annual Dorset Horn and Poll Dorset May Fair in Exeter on Wednesday, with the top animal selling to 3,400gns.
---
69th British National Ploughing Championships
Around 250 champion ploughmen and women from all over Britain are expected to compete in October in the 2019 British National Ploughing Championships at Nocton, near Lincoln.
---
World Food Prices Rise in April
Dairy and meat lead the price increase while cereals dipped as FAO expects record global output in the year ahead.
---
May Day Breeding Sheep Bonanza at Skipton
On a traditionally busy day, an action-packed May Day bank holiday programme at Skipton Auction Mart again featured annual shows for breeding sheep.
---
New Format for Royal Bath & West Show 2020
The Royal Bath & West of England Society has announced that from 2020 its iconic Royal Bath & West Show will become a three-day event.
---
McCornick Family Lead the Charolais trade at Stirling
High commercial interest in Charolais bulls at Stirling drove the average to £5,676 for the 33 bulls sold, up £274 on last year for six more sold on Monday 6th May.
---
McCormick Tractors are back at the Cereals Event
High performance McCormick tractors for ploughing, cultivations, drilling and other arable farming operations return to the Cereals event on 12/13 June at Boothby Graffoe, Lincoln.
---
Sheep Farming Wrongly Blamed for Climate Change
The National Sheep Association welcomes the need for measures to reduce global warming and address species decline, as outlined from the Committee for Climate Change and the UN nature report.
---
The Fashion for Fake Lawns will Harm Wildlife
A leading seed firm has warned that the fashion for fake lawns will harm wildlife, increase flooding and leave our gardens drowning in non-recyclable plastic.
---
New Castleherb Mixture Extends Multispecies Grass Seed Portfolio
Limagrain has introduced a new multispecies grass mixture this spring specially designed for grazing swards for cattle and sheep.
---
NSA Breed Society Forum Focus on the Future
The National Sheep Association's Breed Society Forum proved the perfect platform for discussion on the future of UK sheep farming at the annual gathering of UK sheep breed societies.
---
SRUC Takes to the Field with Mapping Technology
thinkWhere has been awarded a contract to transform the use of geographic data and software at Scotland's Rural College.
---
Precision Drilling Yields Huge Benefits
The warm spring weather has seen drills out in force around the country, with an increasing number of farmers adopting precision drilling techniques.
---
Longtown Primestock Sale
C&D Auction Marts Limited had forward 34 prime lambs, 4,909 prime hoggs and 2,970 cast ewes & rams at their weekly sale at Longtown on Thursday 2nd May 2019.
---
Beef Expo to Address Key Issues Facing the Industry
The speaker line-up has been announced for the Technical seminar at NBA Beef Expo, taking place on 23rd May in Cumbria.
---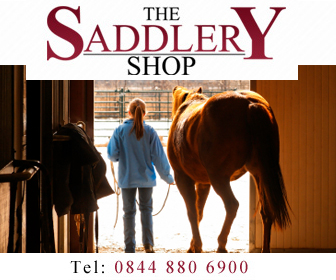 ---

Stackyard News
home | agri-services | pedigree pen | news | dairy | beef | machinery | property | organisations | site map