Stackyard News - April 2019
Agricultural, Environmental, Countryside and Farming News from the UK and beyond.
Trefaldwyn Ore Tops Welshpool Charolais Sale at 7,000gns
There was a strong commercial and pedigree demand in Charolais bulls at Welshpool on Saturday 27 April at the breed's official spring sale.
---
Greater Voice for Sheep Farmers within SCOPS
The Sustainable Control of Parasites in Sheep group is pleased to announce the appointment of South Gloucestershire sheep farmer Kevin Harrison as its new Chair Elect.
---
Dairy Industry Accreditation Boosting Competitiveness
New graduates of an industry recognised accreditation are creating competitiveness within the dairy sector, while improving installation, maintenance, repairing and management standards of milking equipment.
---
AGCO Apprentices Pass Through Tough New Standards
Agricultural engineers from the AGCO Apprenticeship Academy at Moreton Morrell College are celebrating being the first in the UK to pass through the tough new national apprenticeship standards for their industry sector.
---
New Licence for Controlling Carrion Crows Comes Into Force
On Friday 26th April 2019 Natural England published the first of the new general licences for controlling birds.
---
Lighter Handpiece Unleashes Sheep Shearing Potential
In its capacity as the importer and distributor of Heiniger shearing equipment in the UK, Allflex is pleased to announce the availability of a new and improved shearing handpiece.
---
Farmers Leading Renewed Charge on Cattle Disease
A 30% increase in cattle health scheme membership in the UK is being driven by dairy and commercial beef farmers as part of efforts to have healthier herds and combat costly diseases, suggests a new study.
---
Guidance on Shearing for Farmers and Shearing Contractors
As the sheep shearing season begins across the UK, the National Sheep Association is reminding farmers and contactors to do their bit to uphold industry standards and protect our reputation.
---
Longtown Primestock Sale
C&D Auction Marts Limited had forward 18 prime lambs, 4,623 prime hoggs and 3,357 cast ewes & rams at their weekly sale at Longtown on Thursday 25th April 2019.
---
Farmland Investment Continues, Despite Brexit Uncertainties
Farms and estates marketed during the first three months of 2019 have met strong interest from potential buyers despite the economic and political uncertainty, according to land and property specialists Strutt & Parker.
---
Breedr to make Livestock Trading Smarter and Financing Easier
Breedr founder Ian Wheal is to present importance of data-led supply chains at NBA Beef Expo 2019 to be held at J36 Rural Auction Centre, Cumbria on Thursday 23 May.
---
EID Compliance Advice at Beef Expo
With the use of Electronic Identification (EiD) ear tags set to become compulsory in all cattle in the future, Allflex will be attending this year's Beef Expo event to offer its advice to beef farmers.
---
RABDF Announce Changes to Gold Cup Awards
Following its major overhaul in 2017, the Gold Cup competition will now undergo further changes to its associated awards – the NMR Silver Salver, Lilyhill Cup and Murchland Trophy.
---
Dairy Industry's Highest Accolade Awarded to Tony Evans
Andersons consultant and dairy farmer Tony Evans formally received the RABDF Princess Royal Award in a presentation at Buckingham Palace, by Her Royal Highness.
---
Former Hartpury Student wins New Zealand Shearing Championships
Former Hartpury College agriculture diploma student Henry Mayo has made history in a showpiece farming competition in New Zealand.
---
Farmers Urged to Make Best Use of Spring Grass
Beef and dairy producers taking advantage of the excellent grass availability by turning youngstock out early, are being reminded to carefully balance the diet at this pivotal time.
---
John Deere Receives Soil Management Award
John Deere Manure Sensing uses the HarvestLab 3000 sensor's near-infrared system to measure nutrient values during slurry application.
---
Herd Health and Fertility Remain Key for Semex UK
With ever changing rankings and indexes, Semex UK's commitment to breeding healthier cows that get pregnant easily and stay in the herd for a long time remains constant.
---
Biostimulants Will Help Drought-Affected Crops
Arable crops are coming under increasing drought pressure, with many also suffering from micronutrient deficiencies, so farmers should consider innovative foliar treatments this spring.
---
£1 Million Gift to Hartpury will Support Agriculture Students
Hartpury has launched two new scholarship schemes to provide financial support to more students studying degrees in agriculture, after receiving a £1 million endowment.
---
Farm Families Need Greater Security of Tenure Too
The Tenant Farmers Association has called, once again, for action to improve security of tenure for farm tenants.
---
Robert Towers Triumphs at Easter Spring Lamb Show
North Craven's Robert Towers won the high profile Easter prime lambs show at Skipton Auction Mart for the second year in succession.
---
Federation Denounces Councillors for Betraying Crofting
The Scottish Crofting Federation reacted to a planning decision with strong criticism of Highland councillors who ignored the regulator and their own policy in advocating using productive inbye croft land for housing development.
---
Leading Rural Agency Opens New Dumfries Office
YoungsRPS, the independent firm of chartered Surveyors, Land Agents and Property Consultants, has announced an expansion in South West Scotland, following strong demand for their specialist agricultural services in their Dumfries office.
---
Gold Cup Open Day to Focus on Progression and Succession
This year's NMR/RABDF Gold Cup Open Day on 18 June is set to see record breaking crowds flock to Metcalfe Farms, Washfold Farm, Leyburn, North Yorkshire.
---
Decide What Type of Loan Farm Businesses Need
With farmers facing an uncertain future for a variety of reasons, Tim Shuldham of Fisher German is urging them to take the time to assess what type of loan is best for them before making any hasty decisions.
---
New Name and New Models for Familiar Tractor Range
Chinese-built Foton tractors, have been rebranded and upgraded for 2019, with a third generation of the established series already offered in the UK now being introduced.
---
Trace Element Bolus is Key for Yorkshire Livestock Farm
Since switching to boluses six years ago, the Wilson family has seen marked improvements in their upland grazed sheep and cattle.
---
The British Farming Awards 2019 are now Open
The search to find UK food and farming's unsung heroes launched today as the British Farming Awards 2019 opens for entries.
---
Understanding the Plant Immune System
Like humans and animals, plants defend themselves against pathogens with the help of their immune system.
---
Longtown Primestock Sale
C&D Auction Marts Limited had forward 6,302 prime hoggs and 2,919 cast ewes & rams at their weekly sale at Longtown on Thursday 11th April 2019.
---
Great Malvern Farmers Market Ready to Open Its Doors
Worcestershire's new farmers' market, which is preparing to open for business for the first time next week, is promising a truly authentic shopping experience for those in search of genuinely local food and drink.
---
Huge Support for Cattle Competitions at Beef Expo 2019
Organisers of the beef industry showcase, Beef Expo 2019, taking place in Cumbria on 23rd May, have announced huge support for its two key competitions, as entries start to draw to a close.
---
[more]
It's Time to Sell Our Story say's Leading Sheep Farmer
A leading sheep farmer from Scotland has stressed the need for farmers to market themselves much better if they want to survive.
---
Student Success in Farms Competition
Students at Newton Rigg College in Cumbria are celebrating after winning a prestigious farming and environmental competition.
---
New Proposals to Boost Security for Tenant Farmers
Consultations have been launched in England and Wales to seek views on reforms to agricultural tenancy legislation.
---
BVA Welcomes Approval of UK Listed Status Application
The British Veterinary Association has welcomed today's announcement that EU Member States have agreed the UK's listed status application.
---
HMRC Tax Payment on Account Mix-Up
Rural businesses should budget for a larger than expected tax payment in January 2020 advises leading chartered accountants Saffery Champness.
---
Farmers Advised to Understand Insurance Cover for Dog Related Incidents
As better weather sees an increase in dogs on farmland, farmers are being advised to review their insurance details and ensure they know their coverage if a dog related incident occurs on their property.
---
Countdown to Skipton 2019 Pedigree Beef Show Season
The 2019 pedigree beef show and sale season at Skipton Auction Mart begins on Wednesday, May 1, with the traditional pipe-opener, the annual 'Blue Wednesday' showcase.
---
Fendt to Show its Quality at ScotGrass 2019
Fendt are pleased to announce their attendance at ScotGrass 2019 to be held at Dumfries on 15th May.
---
RPA Confirms 2018 BPS and CS Bridging Payments
Farmers due their 2018 Countryside Stewardship advance or Basic Payment Scheme payment will receive bridging payments this month.
---
2019 Pendlebury Award Nominations Sought
The North Pennines Area of Outstanding Natural Beauty Partnership is looking for outstanding people who have made a difference to the conservation of this special area.
---
NFUS Presses Brexit Priorities to New Agriculture Minister
NFU Scotland continued to press the agricultural industry's priorities for Brexit at a meeting on an Aberdeenshire farm on Friday 5 April with new Minister for Agriculture, Fisheries and Food, Robert Goodwill MP.
---
Latest RBST Watchlist Shows Resilience of Native Breeds
A decade on from the last recession, Britain's native livestock breeds are proving resilient in the face of economic challenge.
---
Blowfly Alert and Tracker Now Live
As spring approaches so does the threat of blowfly strike, leaving farms across the country vulnerable and at risk.
---
Longtown Primestock Sale
C&D Auction Marts Limited had forward 15 cattle, 5,228 prime hoggs and 2,367 cast ewes & rams at their weekly sale at Longtown on Thursday 4th April 2019.
---
Green Energy On-Farm Production Increases
About 50 per cent of AF Group farmers have invested in or have access to green energy, and renewables are becoming more core to the business as the benefits become more valuable than government incentives.
---
New 'Bounce Back' Hybrid Brassica Gives Some Summer Relief
Limagrain UK has launched Skyfall this spring; a new hybrid brassica for
dairy and beef cattle that can provide two crops in a season.
---
Large-Scale Solar Back on Track for Rural Estates
Developing large-scale solar parks is becoming viable again, particularly for rural estates looking to invest, according to a group of industry professionals.
---
Deep Rooted Fodder Beet Varieties Shine in Drier Conditions
The hot, dry summer in 2018 suppressed yields in fodder beet crops compared with 2017, but the results of trials, carried out by Limagrain UK, showed up the variation in performance between varieties.
---
Educating the Next Generation of Farmers
Natural England in partnership with the Environment Agency, Defra and local water companies unveils this year's champion young farmers.
---
NSA Expresses its Disapproval at Decision to Release Sea Eagles
The National Sheep Association is extremely disappointed by the decision from Natural England to permit the release of 60 individual sea eagles onto the Isle of Wight over a five-year period, a process due to commence this summer.
---
Farmers Urged to Beware of TB Vaccination Projects
The National Beef Association calls for national conference to review emerging
trends and seek practical solutions to Tuberculosis (TB).
---
Agreement Reached over Borders Tenant Farmer
The Scottish Tenant Farming Commissioner announced today that a solution had been found to enable a tenant farmer to remain on a farm he rented from Buccleuch Estates.
---
BVA Responds to Government Update on Anaesthetic Shortages
The British Veterinary Association has responded following government moves to address shortages of products containing procaine hydrochloride, a local anaesthetic used widely in veterinary medicine, particularly farm animal medicine.
---
Introducing the Tramspread Slurry Application System
A precision method of applying slurry to grassland has been developed by slurry management specialists Tramspread.
---
Allflex Launch Purple Ear Tags
UK ear tag manufacturer, Allflex, is using its distinctive range of purple secondary ear tags to show its support for mental health charity, The Kaleidoscope Plus Group.
---
UK Farmers Optimistic about Business Growth
According to a survey conducted by MHA MacIntyre Hudson at LAMMA 2019, where over 70 farmers were interviewed, optimism levels where generally high.
---
New NSA Next Generation Travel Bursary
The National Sheep Association and the Company of Merchants of the Staple of England are excited to open applications for a travel bursary giving young sheep farmers the opportunity to widen their shepherding knowledge and experience.
---
Farmers Urged to Test Sheep and Cattle for Liver Fluke
The very dry summer of 2018 followed by winter conditions that have kept liver fluke levels low mean there have been very few reports of losses from acute fluke disease.
---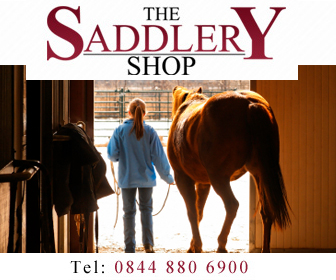 ---

Stackyard News
home | agri-services | pedigree pen | news | dairy | beef | machinery | property | organisations | site map