Stackyard News - March 2019
Agricultural, Environmental, Countryside and Farming News from the UK and beyond.
New ALA Council Ready to Steer Brexit
The Government needs impartial, practical guidance more than ever before, and with a fresh team at its helm the Agricultural Law Association is already gearing up to provide it.
---
Adam Henson at the Bath & West Show
Television presenter Adam Henson will be visiting the Royal Bath & West Show on Thursday, 30 May – we catch up with him to find out why the Show holds a special place in his heart, and to get his thoughts on the future of farming.
---
Sheep Event Welcomes Powerhouse of Speakers
The National Sheep Association North Sheep event, which will take place on Wednesday 5th June at New Hall Farm in North Yorkshire, has announced an impressive line-up of speakers for this year's seminar programme.
---
Livestock Auction Marts Contributing £3.42 billion to Rural Economy
Livestock auction markets across England and Wales are contributing at least £3.42 billion, and supporting over 3,000 jobs, according to independent economic analyst, Sean Rickard.
---
YoungsRPS Forges Link with Hexham Auction Mart
Leading Rural Agency Youngs RPS signs deal with Hexham & Northern Marts to Share Premises and Business Opportunities.
---
Longtown Primestock Sale
C&D Auction Marts Limited had forward 19 cattle, 4,558 prime hoggs and 3,017 cast ewes & rams at their weekly sale at Longtown on Thursday 28th March 2019.
---
Philippa wins Agricultural Student Speaker of the Year Award
The Royal Agricultural Society of England is delighted to announce the winner of the National Agricultural Student Speaker of the Year Award is Philippa Gray from Harper Adams University.
---
Förster Technik Eco Feeder is One of our Best ever Buys
So say's Armagh part time farmer John McKavanagh has just enjoyed the tightest lambing yet with all 280 Lleyn ewes heading back to the fields inside a month.
---
Skipton Ewes with Lambs at Foot Top at £380
Skipton Auction Mart's opening ewes with lambs show of the season attracted over 50 show pens and produced a top price of £380 per outfit.
---
Holistic Science will Help Farmers Boost Productivity
Irish farmers can now take a truly holistic approach to plant and animal health, following the launch of Olmix-Micromix's health, nutrition and biostimulant range in Dublin.
---
International Data Strengthens Limousin EBVs
All producers of pedigree and commercial Limousin-bred cattle are set to benefit from a major development by the British Limousin Cattle Society.
---
Farmers & Farmers' Wives Choir Concert Raises £15,000
Ian Watson, President of The Rotary Club of Carlisle presented cheques totalling £15,000 to charity following the successful The Farmers & Farmers' Wives Choir concert at The Sands Centre, Carlisle in January.
---
Preparing Agriculture for the Future
Over 150 farmers from across Cumbria have attended seminars designed specifically to help rural businesses plan for the inevitable future changes to Agriculture, in the wake of current developments.
---
Additional Time Granted for Brexit Negotiations Must be Used Wisely
The Tenant Farmers Association is urging all Members of Parliament to work constructively over the next few days to make the most of the additional time made available to the UK to negotiate our exit from the EU.
---
British Blue X Bull Calf Wins Skipton Spring Calf Show
Alan Middleton, who trades under the family partnership of JP&KE Hartley at Lane House Farm, was champion with a British Blue-cross bull at Skipton Auction Mart's second rearing calf show of 2019.
---
New H&S Rules to Reduce Exposure to Welding Fumes
Farmers are being alerted to a change in health and safety rules affecting anyone who does any welding.
---
RIDBA Building Awards 2019
The winners of the RIDBA Building Awards 2019 were announced at a glittering Dinner at the De Vere East Midlands Conference Centre in Nottingham on Friday 15 March.
---
Lambing Prospects Positive for North of England Mule
As the 2019 lambing season gets into full swing, a sheep scanning expert reports that latest results for the versatile North of England Mule undoubtedly demonstrate that it continues to maintain constant high production levels.
---
John Deere New Security Feature Locks Thieves Out
John Deere is now offering a new PIN code locking system to help deter the theft of valuable GreenStar in-cab displays and StarFire satellite receivers.
---
Decline in Farm Incomes now Forecast
Cereals excepted, a decline in farm incomes is now forecast for England across most farm types for the first time in four years, according to Government data, says Saffery Champness.
---
Fears Grow for UKs Sheep Industry
The National Sheep Association reminds MPs that sheep farmers are producing lambs today with no idea of future trade relationship.
---
Napoleon Leads the Charge at Dungannon Charolais Sale
There was a good trade for the Charolais at Dungannon on Friday 15 March at the Northern Ireland club official spring sale sponsored by Danske Bank.
---
BVA Responds to Badger Control in Cumbria bTB Hotspot
Thursday 21st March 2019 saw DEFRA publish data relating to wildlife controls, that form part of the government's programme of bovine tuberculosis eradication.
---
Longtown Primestock Sale
C&D Auction Marts Limited had forward 4,564 prime hoggs and 2,623 cast ewes & rams at their weekly sale at Longtown on Thursday 21st March 2019.
---
Farmer of the Year to Judge Champion of Champions
All eyes will be upon Robert Neill, of Upper Nisbet Farm, when he steps into the main arena at this year's Northumberland County Show. He was the Farmers Weekly Farmer of the Year in 2017.
---
Butterfly Numbers Down by Two Thirds in Germany
High-intensity agriculture is reducing the number of butterfly species in adjacent areas according to a research team led by Jan Christian Hab and Thomas Schmitt.
---
Are You a Shepherd or Shepherdess of the Future?
The National Sheep Association have announced that applications are now open for the 'Next Generation Shepherd Competition'.
---
Improving Permanent Pasture
As the dry conditions of 2018 led to a forage shortage across the country, Charlotte Gore, of Fisher German, looks at how farmers could improve their existing pasture.
---
Dorset Spring Stars
On Monday 25th March 2019, Harrison and Hetherington will host "Spring Stars" a brand new show and sale on behalf of the Poll Dorset and Dorset Horn Sheep Society.
---
Clean Air Technology Aids Livestock and Farm Staff
New technology designed to improve the housed environment for livestock whilst simultaneously overcoming potential health hazards for farm workers was a key feature at an on-farm demonstration event in Leicestershire.
---
[more]
NFU Responds to Defra Water Management Consultation
The government is already shifting its approach to strategic water planning with the creation, in the last few months, of regional, multi-sector groups charged with the responsibility of creating regional water plans.
---
Apply Early for 2019 Funding Schemes
Farmers and land managers applying for BPS and claiming for CS and ES payments are urged to do so in good time ahead of the 15 May deadline.
---
Longtown Primestock Sale
C&D Auction Marts Limited had forward 5,571 prime hoggs and 4,382 cast ewes & rams at their weekly sale at Longtown on Thursday 14th March 2019.
---
Commissioner Issues Agricultural Leases Code of Practice
Scotland's Tenant Farming Commissioner, Bob McIntosh, has issued a Code of Practice for Agreeing and Managing Agricultural Leases which is to be followed by landowners, tenant farmers and land agents.
---
Bill Nadin is Recipient of the 2019 John Dennison Award
At the Borderway UK Dairy Expo, Bill Nadin from Sterndale Holsteins, based in Derbyshire, was announced as the 2019 recipient of the John Dennison Lifetime Achievement Award.
---
John Puts a Feather in his Cap at Spring Poultry Showcase
Lancashire's John Hindle won his first-ever Craven Feather Auctions championship at the Spring show and sale of poultry and waterfowl at Skipton Auction Mart.
---
Chefs to Raise Profile of Mixed Weight Free Range Eggs
Support what hens do naturally, free range egg farmers tell chefs and bakers.
---
Top Tips on Avoiding EFA Pitfalls
Greening rules for farmers in England may be unchanged for the 2019 scheme year, but double-funding rules may have the potential to catch out some growers when planning their Ecological Focus Area.
---
£6m Allocated to Vets to Contain Cattle Disease
Nearly £6 million in funding has been allocated to vets in England as part of a campaign to tackle a highly contagious cattle disease.
---
Agri-Environment Schemes Failing to Deliver
The Tenant Farmers Association has expressed its deep concern that confidence in agri-environment schemes amongst tenant farmers in England is waning due to poor administration by Natural England and the Rural Payments Agency.
---
Mulberry Farming & H&H Group to offer New Financial Service
For over a century, H&H Group which encompasses Harrison and Hetherington has been providing support to farmers and the wider agricultural industry.
---
New-Generation of McCormick X5 Series Tractors
A new generation of McCormick X5 Series tractors now available from dealers throughout the UK and Ireland features more transmission options for a wider choice of gear configurations.
---
40,000th Claas Jaguar Rolls Off the Production Line
Claas has built its 40,000th Jaguar model. Since the start of production of its first Jaguar model series in 1973, the company has developed into the world market leader in self-propelled forage harvesters.
---
Ofcom Urged to hold Mobile Operators to Account on Rural 4G
More than 40 MPs from the All-Party Parliamentary Group on Rural Business have written to Ofcom to highlight the need for annual monitoring of mobile operators commitments on increasing rural 4G mobile coverage.
---
Beltex-cross Hoggs Secure Skipton Primestock Title
James Towler, of Grindleton, was champion at Skipton Auction Mart's March prime hoggs show and sale with a pen of five home-bred 43kg Beltex-cross purchased for the day's leading per head price of £118.
---
Longtown Primestock Sale
C&D Auction Marts Limited had forward 4,798 prime hoggs and 4,501 cast ewes & rams at their weekly sale at Longtown on Thursday 7th March 2019.
---
JCB Celebrates Record Number of Contracts for Apprentices
A record-breaking group of JCB apprentices had two reasons to celebrate at the launch of National Apprenticeships Week on Monday March 4th.
---
Innovative Oxygen Barrier Film Helps Improve Silage Quality
An innovative new oxygen barrier silage film that aims to reduce Dry Matter losses and eliminate mould and bacteria growth has been launched by ARK Agriculture.
---
The Launch of the Raw Milk Producers Association
The Raw Milk Producers Association was launched on Monday 4th March 2019 by a group of dairy farmers who currently produce and sell raw milk to consumers.
---
Is Your Quad Covered for the Road Ahead?
H&H Insurance Brokers emphasise to Farmers the importance of ensuring they have correct insurance cover for their quad bike if it is being used on a public road.
---
U-Turn on Changes to Carcass Splitting Rules Likely
The National Sheep Association is highly frustrated that planned change to carcase splitting rules for lambs born in 2018 onwards are likely to be abandoned.
---
Kitson & Sons Pays Record £9,200 for Show Animal
North of England butcher Anthony Kitson has paid a staggering £9,200 for a commercial store cattle champion he now plans to parade on the 2019 summer show circuit.
---
2019 Farmland Market Expectations
As 2018 saw a turbulent and challenging year in the farmland market, Richard Gadd, of Fisher German, looks ahead on what to expect during the rest of 2019.
---
Loadall Lifts French Agricultural Show's Top Award
JCB's newest telescopic handler for farmers has won one of the world's top industry awards at a major French agricultural show.
---
Galloways in Demand at Carlisle
At Harrison and Hetherington's multi breed sale held at their mart in Carlisle, Galloways were sought after and proved they were the only breed in demand.
---
NSA Expresses Concerns at Agricultural Bill Omission
The National Sheep Association is raising concerns about the absence of sheepmeat within Schedule One of the Agriculture Bill, as it is concerned this could result in low standards of sheepmeat being imported into the country.
---
Easy Boss E Makes Cattle Handling Simpler and Safer
Farmers are increasingly using the Easy Boss E oral distraction device to make cattle handling safer, save time and lower stress on cattle and on those working with them.
---
Increased Demand for Charolais at Aberdeen
Strong commercial interest saw an increased demand for Charolais bulls at the Royal Northern Agricultural Society Spring Show on Wednesday 27 February.
---
Longtown Primestock Sale
C&D Auction Marts Limited had forward 4,665 prime hoggs and 4,738 cast ewes & rams at their weekly sale at Longtown on Thursday 28th February 2019.
---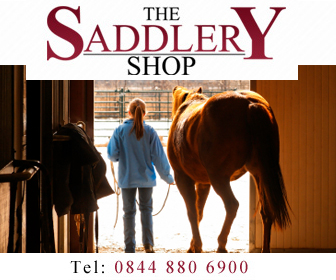 ---

Stackyard News
home | agri-services | pedigree pen | news | dairy | beef | machinery | property | organisations | site map