Stackyard News - February 2019
Agricultural, Environmental, Countryside and Farming News from the UK and beyond.
New Entrants to Farming told "Attitude is Key"
Aspiring farmers were told "attitude is key" at an event for new entrants to the agricultural industry this week.
---
Texel Five Nations Youth Event
Visits to some of the breed's leading flocks will be a key feature of this year's Texel Youth Development Programme Five Nations Event being held in southern Scotland in June.
---
Landini Rex 4 Tractor Cab Upgrade
A new upgrade for the tractor cab air filtration system on Landini Rex 4 tractors provides top level Category 4 protection against spray contaminants and easy change-over between regular and carbon filters.
---
What are the VAT Implications if we Leave Europe with No Deal?
Saffery Champness, the 12th largest firm of chartered accountants in the UK has analysed the VAT outcome of a Hard Brexit.
---
Campaign for the Farmed Environment Relaunch
10 years after its initial launch, the Campaign for the Farmed Environment will be relaunched as Championing the Farmed Environment to begin a new phase of its development.
---
Northumberland Shepherdess's 14,000gns Coup at Sheepdog Sale
A new world record price for a working sheep dog bitch at an official sale of 14,000gns, was the standout highlight at the opening fixture of 2019 at Skipton Auction Mart.
---
Booths Supermarket is a Mainline sponsor for NSA North Sheep
The National Sheep Association North Sheep event, has today announced that Booths Supermarkets are to support this year's highly anticipated event as a mainline sponsor.
---
Wool is the Most Sustainable Fibre on Earth
That is the key message the National Sheep Association has for the National Trust in its search for a more sustainable garment for staff and members to replace its current reliance on synthetic materials.
---
East Anglian Success at Craven Champions Showcase
There was a long distance success at Skipton Auction Mart's annual Craven Champions highlight when Norfolk breeders Henry Harvey & Son, from Waxham Hall, Waxham, took the supreme championship.
---
Bolus Ewes Pre-Lambing to Improve Results
After a recent period of unpredictable weather conditions such as heavy snowfall, in some places, many are now experiencing what seems like an early mild spring.
---
SCOPS Issues Five-Question Worming Checklist
SCOPS has issued a five-question checklist to encourage farmers to consider which of their ewes to worm around lambing time.
---
Farmers Must Act Now to Secure CPSGS Funding
With the application window due to open in the coming weeks, farmers are being urged to act now if they want to take advantage of funding for the Countryside Productivity Small Grants Scheme.
---
European Tour on Offer for Winner at UK Dairy Expo 2019
The overall winner of the Showmanship Championships at the 2019 Borderway UK Dairy Expo will be the recipient of a trip to attend one of the industry's most anticipated events, the European Confrontation being held in Belgium.
---
Rediscover Milk's Health Benefits
The future of British milk is uncertain as the popularity of cow's milk has been declining in favour of plant-based alternatives such as soy and almond milk.
---
Keep Reseeds Clean this Spring to Restore Silage Stocks
Silage stocks are running low on many farms this spring, after last year's awkward grass growing season meant less conserved forage was made.
---
YoungsRPS Announces Appointment of Rural Surveyor
YoungsRPS, which offers a broad spectrum of management and professional work in rural, development and commercial fields, has announced the appointment of Matthew Wallace.
---
YoungsRPS Announces Appointment of Rural Surveyor
YoungsRPS, which offers a broad spectrum of management and professional work in rural, development and commercial fields, has announced the appointment of Matthew Wallace.
---
Scientists Discover a New Biochemical Pathway
Researchers from the Department of Plant Sciences, University of Oxford, have discovered a new biochemical pathway that may aid development of more resilient crop varieties.
---
NSA Golden Eagle Concerns
Plans to reintroduce the Golden Eagle to Wales prompted a call at the National Sheep Association Cymru Wales AGM for farmers to record predator attacks on sheep.
---
JCB Wins Court Injunction to Stop Patent Infringement
JCB has been granted a preliminary injunction by a French court against Manitou which orders the company to stop producing telehandlers featuring a patented JCB productivity device.
---
Longtown Primestock Sale
C&D Auction Marts Limited had forward 21 cast cows, 4,256 prime hoggs and 3,868 cast ewes & rams at their weekly sale at Longtown on Thursday 21st February 2019.
---
John Deere Open to External Software
The connection of machine and field data is becoming increasingly important in modern agriculture.
---
NSA Raises Concerns about Proposed Eagle Release
Responding to concerns raised by its members, the National Sheep Association is challenging proposals to release white-tailed sea eagles on the Isle of Wight, off the south coast of England.
---
Respected Auctioneer receives NSA Lifetime Achievement Award
Skipton based Craven Cattle Marts General Manager and Auctioneer Jeremy Eaton has been honoured with a lifetime achievement award by the Northern Region of the National Sheep Association.
---
Charolais Lead Stirling Spring Trade
Charolais sold the most bulls, had the highest average and best clearance rate of the spring round of the Stirling bull sales. There were 121 bulls sold representing an 83.5% clearance.
---
Dairy-Tech secures itself as Leading Innovation Show
After only its second show Dairy-Tech has secured itself as the platform for showcasing ground-breaking concepts and innovation.
---
New Recruits Appointed to the Argo Tractors Team
Stuart Watson and Rachel Groves both join Argo Tractors in different roles.
---
Vaccinate Cattle Against Lungworm Six Weeks before Turnout
Vaccination can help create herd immunity to lungworm, but the oral treatment has to be given twice, four weeks apart, with the latter dose given two weeks before turnout.
---
Preview of Top Dairy Industry Event – UK Dairy Expo 2019
Many of Cumbria's foremost dairy farmers will be exhibiting dairy cattle at Borderway UK Dairy Expo, including Penrith's Crossfell Holsteins, P & J Mattinson of Rosewain Farm, Wigton and JA & Y Raven of Priestcroft Farm, Mealsgate.
---
Countryside Stewardship Could Help Offset Drop in BPS Income
Signing up to the Countryside Stewardship Scheme could help farmers bridge what looks to be the inevitable funding gap which will open up when basic payments start to fall in 2021.
---
Survey Reveals Extent of Non-Stun Sheep Meat Exported
The British Veterinary Association has responded to the Food Standards Agency 2018 slaughterhouse survey, which has finally been released following pressure to make the data public.
---
JCB Announces Deal with British Motor Racing Team
JCB has announced an exciting partnership with a new British motor racing team as the company continues to expand its presence in global markets.
---
Longtown Primestock Sale
C&D Auction Marts Limited had forward 30 cast cows, 4,811 prime hoggs and 5,229 cast ewes & rams at their weekly sale at Longtown on Thursday 14th February 2019.
---
De-linked BPS Payments – What Do We Know?
Farmers in England may be eligible for a payment worth up to £750/ha if they choose to take their Basic Payment as a one-off cash sum, according to preliminary calculations by Strutt & Parker.
---
UK Peatland Experts Link with EU
A new group has been launched that will exchange expertise across Europe to help in the fight against climate change and restore some of our most vital habitats.
---
[more]
---
Settle Farmers Club's £3,700 Charity Windfall
A charity social night staged by Settle Farmers Club raised the grand sum of £3,700 for two breast cancer charities - Knitted Knockers UK and Airedale Breast Unit Trust Fund.
---
St Boswells Mart Plan Submitted to Council
H&H submit plans for the cutting-edge developments to their Newtown St Boswells Auction Mart Site to Scottish Borders Council.
---
Hill Farming All Party Parliamentary Group Relaunched
The Hill Farming All Party Parliamentary Group (APPG), will work towards building a productive, profitable and sustainable uplands farming sector post-Brexit.
---
Beware Mis-Selling as FiT Deadline Looms
Government plans to end the Feed-In Tariff (FiT) for new solar schemes from 31 March 2019 are triggering a spate of mis-selling in the renewables market.
---
New Probate Charges could be Crippling, warns Old Mill
New government proposals could see the costs of probate soar to nearly 40 times the current fee, leaving executors having to shell out up to £6,000 from their own pocket.
---
NMR Publishes Annual Production Report
Messrs Harvey from Beeswing, in Dumfries, are in top place in NMR's Holstein production herd ranking for the third year running, while breed average trend shows more milk but improved cell count and calving interval.
---
Water Level Management tops Floodex 2019 Agenda
Floodex 2019 takes place alongside IRRIGEX 2019 for the first time at Peterborough Arena, 27-28 Feb.
---
Vets Welcome Plans for Free Certification Training
The BVA has warmly welcomed plans to offer free certification training for vets to help meet increased demand for this service in the event of a no deal Brexit.
---
Sensible Farm Rent Reviews Needed During Brexit Uncertainty
The Tenant Farmers Association is urging landlords for a steady as you go approach to rent review discussions with tenants as the next round of spring farm rent reviews get underway.
---
Andrew McCornick Re-Elected President of NFUS
Dumfriesshire farmer Andrew McCornick has been re-elected unchallenged to the position of President of NFU Scotland.
---
Blues Look for Kiwi Brexit Lessons
From the first shipment of frozen meat from Picton in 1882 until the UK joined the then common market in 1972 New Zealand agricultural success was mainly based on supplying British consumers.
---
Blacks Lead Stirling Limousin Trade
Two impressive young black Limousin bulls from the Westhall Herd, sold for 11,500gns and 11,000gns respectively to top the sale of Limousin bulls held at Stirling on Monday 4th February 2019.
---
Maedi Visna (MV) Scheme Changes in Place
Changes to the MV Accreditation Scheme which came in to force from 1st January 2019 have been made to reduce the risk of MV infection arriving in flocks with new stock.
---
Strutt & Parker's Rural Land Briefing
Preparing for the challenges and opportunities that face UK agriculture will require lateral – and in some cases radical – thinking from farms and rural estates, according to Strutt & Parker.
---
Farm Attraction Winners Announced
The winners of this year's best farm and rural attractions were announced at the National Farm Attractions Network annual conference and awards ceremony on 30th January.
---
North Yorkshire Team Lifts NMR RABDF Gold Cup 2018
Philip Metcalfe and his dairy team from Metcalfe Farms, Leyburn, North Yorkshire have won the dairy industry's top award; the NMR RABDF Gold Cup 2018.
---
Longtown Primestock Sale
C&D Auction Marts Limited had forward 16 cast cows, 4,298 prime hoggs and 4,414 cast ewes & rams at their weekly sale at Longtown on Thursday 7th February 2019.
---
Food Industry Must Unite for Success
The food industry needs to unite behind the Red Tractor to avoid potential food security issues post-Brexit, NFU president Minette Batters has warned.
---
Tony Juniper Preferred Candidate for Natural England Chair
The Environment Secretary has announced Tony Juniper is the preferred candidate for Chair of Natural England.
---
Tightening Legislation on Plastic Waste Poses Major Challenge
With tens of thousands of tonnes of plastic waste being generated by the farming industry every year there is an increasing pressure for the industry to take immediate action to address the issue.
---
Halls of Fame at Skipton Prime Lamb Show
"Halls of fame" was a phrase that readily sprang to mind when two different local farming families of the same name took principal honours.
---
Vet Community must Pull Together in Challenging Times
The British Veterinary Association President Simon Doherty has championed the vital and varied work of vets across England.
---
Stirling Beef Shorthorn Bulls Peak at 15,000gns
Beef Shorthorn bulls sold to a top of 15,000gns on Monday 4th February at the breed society's official annual spring fixture.
---
Shortlist for the RIDBA 2019 Building Awards Announced
The Rural and Industrial Design and Building Association launched the RIDBA Building Awards to recognise innovation and excellence amongst members in the industrial and agricultural buildings industry.
---
Could You Benefit from Scotland's AECS Scheme?
The Scottish government are currently encouraging the submission of applications of the AECS Scheme, urging farmers to explore how they can benefit from AECS and access the environmental and economic opportunities of low-carbon farming.
---
Farmers Charity Auction Raises Record £58,000
The 2019 Farmers Charity Auction held at Carlisle's Borderway Auction Mart attracted 100's of entries, brought in scores of bidders and raised over £58,000 for local causes.
---
No Deal will Challenge Beef and Lamb Sectors
With the Brexit clock ticking, AHDB's latest Horizon report presents new insight into the potential impacts on the UK's trade in agricultural and horticultural goods.
---
The Big Farmland Bird Count is Back
Jim Egan has sent out a rallying cry for people to pick up their binoculars and go bird-spotting for the Big Farmland Bird Count.
---
Vetpol to Launch as a Trainer and Regulator of SQPs
A new regulator of SQPs (suitably qualified persons) is set to launch in 2019.
---
Environmental Body must be Independent, warns ALA
The proposed new body for overseeing environmental legislation must be truly independent if farmers and land managers are to have confidence in it, the Agricultural Law Association has warned.
---
New Breedr App Promises Better Returns for Dairy Beef
No other tool is able to accurately predict when your calf should be sold to get maximum returns, says tenant farmer James Wright, who is the latest recruit to Breedr, developers of a unique livestock productivity app.
---
Aireburn Herd Bags another Craven Dairy Auction Title
Brian and Judith Moorhouse, who run the Aireburn pedigree Holstein Friesian herd at Hesper Farm picked up their first Craven Dairy Auction championship of 2019 at the second fortnightly show and sale at Skipton Auction Mart.
---
Ensure Enery Needs are Met for a Successful Lambing
With the lambing season upon us, sheep farmers are being asked to consider if they are supplying adequate energy to ensure the nutritional demands of the ewe are being met.
---
How Crops Cope with Stress
Plant biologists at the University of Essex have secured £500,000 of funding to get a better understanding of how crops respond to different levels of stress in the environment.
---
Victory for Vets Campaign on Revalidation
The British Veterinary Association has warmly welcomed plans for substantial reforms to the training and revalidation system for Official Veterinarians.
---
Longtown Primestock Sale
C&D Auction Marts Limited had forward 24 cast cows, 4,896 prime hoggs and 3,784 cast ewes & rams at their weekly sale at Longtown on Thursday 31st January 2019.
---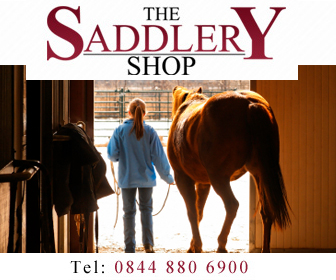 ---

Stackyard News
home | agri-services | pedigree pen | news | dairy | beef | machinery | property | organisations | site map