Stackyard News - January 2019
Agricultural, Environmental, Countryside and Farming News from the UK and beyond.
CowToilet Offers Solution to Ammonia Problem
Hanskamp, the innovative Dutch dairy equipment company, is developing a revolutionary CowToilet that will solve the ammonia problem facing milk producers.
---
British Beef Farmers Need Your Support
Great British Beef Week will return early, this year from April 1-7, to champion high quality, home-produced beef as part of a balanced, healthy diet.
---
Government Encourages Pesticides Industry to Prepare for EU Exit
Businesses that produce pesticides will need to take different actions to be able to supply new pesticides to the UK and EU markets in the event of a no deal.
---
Farmers not ready for VAT Changes
Many farmers and rural businesses are not prepared for forthcoming changes to VAT returns, and should act now to avoid financial penalties, according to accountant Old Mill.
---
Rural Communities Still Disconnected
It is unacceptable that rural communities remain 'second class citizens' when it comes to accessing broadband and mobile coverage, according to NFU Cymru.
---
MPs Table Crucial Amendments to the Agriculture Bill
The Tenant Farmers Association has welcomed the support it has received from a number of MPs in tabling important amendments to the Agriculture Bill.
---
Beef Efficiency Scheme Errors Frustrate Farmers
Scottish Farmers and crofters taking part in the Beef Efficiency Scheme (BES) have been left frustrated by recent errors in the administration of the scheme.
---
Farmers Warned to be Ready for H&S Inspections
The Health and Safety Executive has announced that it will be undertaking a programme of targeted inspections on farms across the country and that farmers who fail to manage workplace risk will face serious penalties.
---
Dairy Farmers must Ensure Parlours are Tested Correctly
The importance of a dynamic test carried out by a qualified Parlour Safe accredited professional, to fully assess your parlour and milking routine has never been so important.
---
Revolution in Diagnostics Promises Early Disease Warning
Advances in microbiology, imaging and organic chemistry to be discussed at Cambridge on 13 February 2019.
---
New Action Plan on AMR Welcomed by NOAH
The UK Government new 5 year National Action Plan on Antimicrobial Resistance has been welcomed by NOAH. It is accompanied by an UK AMR 20-year vision.
---
Positivity and Determination at NSA Early Gathering
A combination of impressive seminar line ups, interactive workshops and an inspiring number of competitive young shepherds drew sheep farmers to the NSA Early Gathering at Bakewell Market on Thursday 24th January 2019.
---
Non-Farming Interest in English Farmland Market
The value of farmland is being supported by strong interest from lifestyle buyers, investors and high net worth individuals, with farmers accounting for less than half of all purchases in 2018.
---
Longtown Primestock Sale
C&D Auction Marts Limited had forward 17 cast cows, 5,073 prime hoggs and 3,265 cast ewes & rams at their weekly sale at Longtown on Thursday 24th January 2019.
---
Meet Starco at Sima 2019
STARCO will join Europe's largest agricultural fair in Paris, to display in-house designed, developed and manufactured wheel solutions for the agricultural industry and share information regarding the unique, flexible manufacturing set-up.
---
Back to College for NSA Welsh Sheep 2019
Glynllifon Landbased College will be the setting for NSA Welsh Sheep 2019. The venue will give visitors the opportunity to update on all the latest news, views and technical innovation against a compelling historic backdrop.
---
Interest in Farms to Rent Expected to Remain High
H&H Land and Property announce details of its First Farm Business Tenancy Opportunity of the year, the letting of the 100-acre Hole of Lyne farm near Carlisle.
---
Speed Awareness Course for Residue-Free Milk
An almost counter-intuitive point among the staggering facts and figures regarding medicine residues in milk sticks in the mind.
---
New UK Pedigree Livestock Sales Venture
It has been announced today that two of the UK's foremost livestock trading companies have joined forces to establish a new venture to promote the sales of pedigree breeds of both cattle and sheep across the UK.
---
New Holland to Showcase Updated Telehandlers at FTMTA
New Holland Agriculture will showcase updates to its telehandler range, and present its new range of implements at the Farm Tractor & Machinery Trade Association Show on 7 – 9 February.
---
Lesley Stubbings recipient of the 2019 George Hedley Memorial Award
The vital role of independent sheep consultants recognised in recipient of National Sheep Association award for outstanding contribution to the industry.
---
Longtown Primestock
C&D Auction Marts Limited had forward 23 cast cows, 4,242 prime hoggs and 4,388 cast ewes & rams at their weekly sale at Longtown on Thursday 17th January 20
---
Much to Discuss at Game 2019
Key issues in game management are being discussed at a conference being held by the Game & Wildlife Conservation Trust at The Allerton Project on Tuesday 5th March.
---
No More Lame Excuses
Work has begun on a new £1 million research project to discover what causes lameness in dairy cows.
---
NSA Statement following Commons Vote to Reject PM's Deal
Although not surprised, the National Sheep Association is immensely frustrated by the crushing rejection of the Prime Minister's proposed Brexit deal and the evidently poorly-managed negotiation process to date.
---
Farmers Warn Environment Protection Scheme Falls Short
Farmers have called for tougher policies as the government's 'post-Brexit agriculture scheme falls short of the protection which is urgently needed to safeguard the UK environment.
---
Latest Technology to feature at Scotland's Beef Event
Scotland's Beef Event 2019 on Thursday, May 30, will be hosted by beef farmers, Robbie and Barbara Milne and their son James, at North Bethelnie, Oldmeldrum, Inverurie.
---
Government to Help Farmers Tackle Air Pollution
The Clean Air Strategy will introduce new support for farmers to tackle air pollution caused by ammonia gas emissions.
---
Answers Needed on Future of Scottish Upland Farming Support
Farmers in Scotland's most fragile rural areas need clarity on how hill and upland livestock production is going to be supported in future, say's Scottish Land & Estates.
---
[more]
---
Stainton Flock Tops Skipton Winter Texel Showcase
Cumbria's Peter Woof secured another Skipton Auction Mart title win with a shearling ewe at Northern Area Texel Sheep Breeders' 26th annual opener winter show and sale of pedigree Texel females.
---
Tree Bark Biochar to Help Scotland's Carbon Store
Thousands of trees planted near Loch Ness in Scotland could help grow a new income stream for Scotland's forestry industry while removing thousands of tonnes of carbon from the atmosphere.
---
Farming Industry Urges MPs to Avoid No-Deal Brexit
The four UK farming unions have urged MPs to take all the necessary steps for the UK to avoid a no-deal Brexit, which could see catastrophic impacts for the nation's food and farming sector.
---
Food Commodity Prices Hold Steady in December
The Food and Agriculture Organization of the United Nations Food Price Index posted a decline in 2018
as only cereal quotations increased.
---
Longtown Primestock Sale
C&D Auction Marts Limited had forward 10 cast cows, 4,485 prime hoggs and 5,003 cast ewes & rams at their weekly sale at Longtown on Thursday 10th January 2019.
---
Strong Trade at Skipton New Year Cattle Sale
Packed ringsides and robust trade for a solid turnout of 1,076 head were the order of the day at Skipton Auction Mart's opening New Year fortnightly Wednesday cattle sale.
---
NSA Central Region Early Gathering Set to Draw Crowds
Sheep farmers have the opportunity to arm themselves with up to date information and view the latest in sheep farming technology as NSA Central Region Early Gathering returns to Bakewell Livestock Market on Thursday 24th January.
---
Farm-Proof Phone Gains Good Reception from Farmers
A pocket-sized piece of 'rugged' technology, described by its makers as 'much more than a smart phone', is making its mark with farmers across the UK.
---
Using Natural Products in Conventional Farming
Would working with nature relieve some of the evolutionary pressure on arable weeds and plant pests and stop them from becoming so aggressive?
---
2018 Principals Dominate at Skipton Calf Show
The opening rearing calf show of the year at Skipton Auction Mart saw the winning-most exhibitors from 2018 return to again land the principal honours with Blue-cross youngsters.
---
Trimble Introduces Elite Vantage Dealer Network
Farmers are now able to access all their precision farming needs in one place – regardless of the brands in their machinery fleet - following the introduction of Trimble's Vantage network in the UK.
---
Donations Roll In for Farmers' Charity Auction
Outstanding line up of donations for 2019 Farmers Charity Auction including a private vehicle registration plate PY17 EWE, a pair of lambs and a Yamaha Quad Bike.
---
TFA Roadshows Focus on Post Brexit Opportunities
The Tenant Farmers Association is holding seven meetings across England to provide some post Brexit signposts for tenant farmers and others who do not own the land they farm.
---
Claydon Launches Compact 6m Trailed Drill at Lamma
The T6c is the latest development of the pioneering Claydon OptiTill System which the company has perfected over the last 16 years.
---
McHale Introduces the R 68-78 Centre Delivery Rake
Building on their comprehensive range of grass machinery, McHale will introduce their R 68-78 centre delivery rake at the Lamma Show.
---
Sapling to Sawmill Event
The A-Listed Capenoch House will form an impressive backdrop to the first of two free Farm Advisory Service events in Dumfries and Galloway.
---
Topcon X-Series Steering Kits Offer
LH Agro will be offering an exclusive show deal on its range of Topcon X-series steering kits at the 2019 LAMMA show, with free activation of Topcon's Auto Headland Turn feature also available.
---
Still Hope for Welsh Wildlife if We Act Now
With wildlife declining in Wales at an alarming rate, an advisor for the Game & Wildlife Conservation Trust says there is still hope.
---
John Deere Updates 5R Series Tractors
John Deere has announced several updates to its 5R Series tractors from 90 to 125hp, designed to increase their versatility and suitability for small and medium sized livestock and arable farms.
---
Brassica Day to Offer Advice on Best Practice
Including a farm walk around Down Barn Farm dairy heifer out-wintering system near Tarrant Rawston, Dorset, the event will offer advice on how to make best use of a range of brassica fodder crops.
---
NSA Hits Back Against 'Veganuary'
The National Sheep Association is ready to fight back against the misguided and misleading Veganuary campaign.
---
Huge Potential for Profitable Dairy Beef Market
Beef farmers should re-evaluate their approach to dairy beef as it provides enormous opportunities to boost production and meet market demands.
---
Longtown Primestock Sale
C&D Auction Marts Limited had forward 12 cast cows, 5,775 prime hoggs and 3,312 cast ewes & rams at their weekly sale at Longtown on Thursday 3rd January 2019.
---
NFUS Hill Farmer's Blog
There is an unequivocal case for maintaining lifeline LFA support at current levels writes Langholm hill farmer Lorraine Luescher of Glendinning Farms, a member on NFU Scotland's LFA committee.
---
New President for South of England Agricultural Society
The South of England Agricultural Society which funds and supports agricultural education and countryside learning, welcomes Sir Richard Kleinwort as President for 2019.
---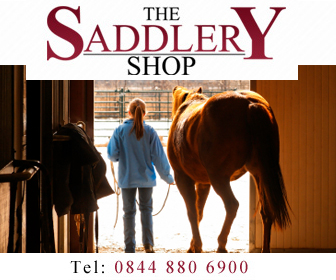 ---

Stackyard News
home | agri-services | pedigree pen | news | dairy | beef | machinery | property | organisations | site map