Stackyard News - December 2018
Agricultural, Environmental, Countryside and Farming News from the UK and beyond.
Taking Farming Forward - A Vet's Perspective
It's evident, as I carry out my work among farmers in South Wales and the South West of England, that the average age is increasing says Sotirios Karvountzis of Medip Vets.
---
Longtown Primestock
C&D Auction Marts Limited had forward 6,090 prime lambs and 3,335 cast ewes & rams at their weekly sale at Longtown on Thursday 27th December 2018.
---
Farm Profitability Prospects for 2019
Richard King of Andersons Farm Business Consultants says forecasting profitability for 2019 is rendered almost impossible by the uncertainty over Brexit.
---
Withdrawal of Metaldehyde Disappointing
The Environment Secretary has stated that applications for the continued authorisation for professional and amateur slug pellet products containing metaldehyde have been refused.
---
GWCT to Launch New Conservation Course
The Game and Wildlife Conservation Trust's Allerton Project is launching a new course aimed at agronomists, farmers and land agents on farmland conservation management.
---
Butcher Hosts Visit from Champion Farmer
Kitson & Sons Butchers has hosted a visit from one of the championship-winning farmers who has helped beef up its Christmas festive meat feast this year.
---
Brexit: A Time Window for Change, says CAAV
Whatever happens with the Government's Brexit vote, it's vital that farmers take the current opportunity to secure their businesses during the transitional period.
---
Longtown Primestock Sale
C&D Auction Marts Limited had forward 6,268 prime lambs and 4,758 cast ewes & rams at their weekly sale at Longtown on Thursday 20th December 2018.
---
Methane Powered Concept Tractor wins Good Design Award
New Holland received the prestigious Good Design Award for the methane powered Concept Tractor.
---
Future Early-Warning System for Lame Cattle
Farmers in the future could have a special early-detection system for lameness in cattle, thanks to a new technique developed by the University of Essex and Writtle University College.
---
New Immigration Rules Risk No Vets in Abattoirs
It is essential that veterinary surgeons are included in government plans to scrap the cap on skilled workers from the EU and elsewhere, according to the British Veterinary Association.
---
Krone Clocks Up Record Sales Again
Against the backdrop of a sometimes difficult environment in the agricultural machinery and commercial trailer industries, the Krone Group finished the past 2017/2018 financial year with another record turnover.
---
Water Management needs to be top of Political Agenda
Flood risk management needs to stay at the top of the public and political agenda, even after flood waters recede, shadow environment minister Sue Hayman MP has stated.
---
New Holland Innovations Win 2019 Awards
The American Society of Agricultural and Biological Engineers has elected the New Holland IntelliSense combine setting system and the Intelligent Trailer Brake System recipients of the 2019 AE50 Awards.
---
The Public View of Future Farming Subsidies
The Landed Estates and Rural Business Group of Saffery Champness commissioned a survey through YouGov Plc to investigate whether the GB public has a view on proposed farming subsidies after Brexit.
---
Holstein UK Launches Approved Registered Cattle Scheme
Representing a global standard in animal traceability, authenticity and knowledge, a brand new initiative 'Approved Registered Cattle' mark is set to revolutionise Holstein and British Friesian breeds.
---
Butchers Host Visit from Champion Festive Beef Farmer
David Green, who owns K&J Green Butchers, in Heskin, Chorley has hosted a visit from a championship-winning farmer who has helped beef up his Christmas festive meat feast this year.
---
Profitability is Key to Farm Survival
Farmers must focus on profitability rather than maximum production to secure the future of their business without subsidy payments - and improved grazing could the answer.
---
Red Clover Silage Supplies High Protein and Energy
Traditionally considered most suited to an organic farming system, there is growing interest in red clover swards across all farm types, as farmers realise the potential of the crop from both a yield and protein perspective.
---
Potato Conference to Discuss Weather Impact
The implications of one of the hottest and driest seasons on record will be one of the main topics of discussion at a major potato industry event next month.
---
Uplands Feel Impact of Poor Grouse Shooting Season
Rural upland businesses and communities across the north of England have been counting the cost of a poor grouse shooting season and a financial loss that runs into millions of pounds.
---
Farm Attraction Awards Finalists Announced
Over 30 farm parks, rural attractions and industry suppliers from around the UK have made it through to the finals of the National Farm Attractions Network annual awards.
---
Longtown Primestock Sale
C&D Auction Marts Limited had forward 10 cattle, 7,003 prime lambs and 5,068 cast ewes & rams at their weekly sale at Longtown on Thursday 13th December 2018.
---
[more]
---
Farmers Guardian State of British Agriculture Survey 2018
Scores of farmers are already seeking to boost their business resilience and become more self-reliant as Brexit uncertainty soars to new heights, an exclusive Farmers Guardian survey has revealed.
---
The 12 Gifts of Cover Crops
As we approach the time of year of giving gifts to the ones you hold near and dear, it may be worth considering what gifts cover crops can give your crop or forage system.
---
Pownall Takes Skipton Poultry Championship Again
Derbyshire's David Pownall won his second Craven Feather Auctions championship of the year at the annual Christmas show and sale of poultry and waterfowl staged at Skipton Auction Mart.
---
Deosan Launch National Waste Plastic Collection Scheme
In recognition of the growing issue of waste plastic management on UK farms, Desoan, has taken the lead to launch a national collection service offering farmers a convenient and efficient solution to plastic disposal.
---
Bluetongue Virus Detected in Imported Cattle
The UK's Chief Veterinary Officer has urged farmers to increase their vigilance for Bluetongue virus after the disease was picked up and dealt with in three consignments of cattle imported from France.
---
Silver Award for Kuhn Patented Film Binding System
KUHN Farm Machinery's twin-reel film binding bale wrapping system has won a silver award in the Livestock Innovation category of the 2019 LAMMA Innovation Awards.
---
Trees Can Help Mitigate Ammonia Emissions from Farming
A new online calculator and guidance has been developed to help farmers and others to design woodlands to capture airborne ammonia and so reduce air pollution.
---
Photomaps help Reveal Secrets to Farm Management
Ultra high resolution aerial photography and 3D landscape models from Bluesky are helping Outfield Technologies develop innovative image recognition techniques to improve agricultural land management and crop production.
---
Newton Rigg Students Triumph at Winter Stock Festival
Celebrations were definitely in order for agriculture students from Newton Rigg College who claimed both first and second place at a prestigious national livestock event.
---
Borderway UK Dairy Expo 2019 Date Announced
Harrison & Hetherington have announced that the 2019 Borderway UK Dairy Expo will take place at the Borderway Exhibition Centre, Carlisle, on Saturday 9th March 2019.
---
Longtown Primestock Sale
C&D Auction Marts Limited had forward 32 cattle, 4,196 prime lambs and 5,472 cast ewes & rams at their weekly sale at Longtown on Thursday 6th December 2018.
---
Export Boost as India Opens Market to British Sheep Meat
British farmers and food producers will soon be able to export British sheep meat to India as the country prepares to open its market for the first time.
---
Charity Set to Give Out 650+ Hampers to Farming People
Farming charity R.A.B.I says it will send out more than 650 festive hampers during the next two weeks to elderly, sick and disabled people who used to work in the agricultural sector.
---
Mule Ewe Lamb takes Champion at Winter Stock Festival
North Yorkshire farmer Graeme Jackson continued his run of success at the 2018 East of England Winter Stock Festival in Peterborough on December 1.
---
The Importance of a Healthy Farmed Environment
The importance of soil health for both productive farming and a healthy environment has been brought home today on World Soil Day.
---
Putting Farmers in Control Can Enhance the Environment
Figures and analysis revealed at a farming conference in the Yorkshire Dales have suggested that a payment by results approach to agri-environment schemes can produce 'amazing' environmental enhancements.
---
NSA Celebrates Defra Rejection of Lynx Release
The National Sheep Association is celebrating the news that Secretary of State Michael Gove has refused permission for lynx to be released in the Kielder Forest, Northumberland.
---
Ewe Vaccination Helps to Limit the Spread of Orf
It's been a particularly bad year for Orf in lambs but sheep producers struggling with the disease in their flock can improve its control by vaccinating ewes well before housing for lambing.
---
First Tree in Northern Forest Takes Root
Forestry Minister David Rutley has planted the first government-funded tree of the Northern Forest.
---
Farm Training on Responsible Use of Veterinary Medicines
Tongue piercing in humans and the relative benefits of coffee and other caffeinated drinks might not be what you expect to hear in a veterinary training session.
---
Agri-EPI Centre launches Midlands Agri-Tech Innovation Hub
A multi-million-pound hub for the development, testing and sharing of technologies to boost productivity in farming and the food supply chain has opened in the Midlands.
---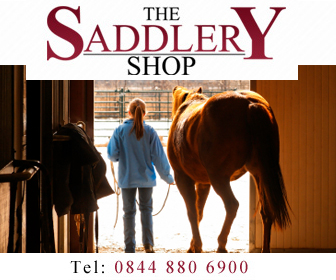 ---

Stackyard News
home | agri-services | pedigree pen | news | dairy | beef | machinery | property | organisations | site map