Stackyard News - November 2018
Agricultural, Environmental, Countryside and Farming News from the UK and beyond.
Bovine TB Test Developers Appoint New Commercial Director
Bovine TB test developers, PBD Biotech, have appointed a new Commercial Director to meet growing international interest in their new Actiphage diagnostic.
---
Longtown Primestock Sale
C&D Auction Marts Limited had forward 17 cattle, 4,465 prime lambs and 5,054 cast ewes & rams at their weekly sale at Longtown on Thursday 29th November 2018.
---
Next Generation of Sheep Farmers Optimistic
Sheep farmers, students and industry professionals travelled from across the UK to attend the National Sheep Association's annual Next Generation event.
---
Compulsory Purchase Legislation Changes Scrapped
The UK's leading compulsory purchase experts have welcomed the Government's decision to scrap plans to change the legislation that covers the process.
---
Kitson & Sons bag Winter Fair Champions
North Yorkshire and Durham butcher Anthony Kitson has again snapped up the supreme champion beef cattle at two of the UK's leading Christmas primestock shows.
---
Software to Revolutionise Farm Management
A UK business advisory firm has struck a major deal to help roll out software that is revolutionising the day-to-day management of farms.
---
Farming in the 21st Century Benefits from Tailored Inspections
Technology advances must be backed by maintenance and inspections of core machinery say Farmers & Mercantile Insurance Brokers.
---
Two New Grain Maize Harvest World Records Set
With a grain maize harvest of 1,111 t in eight hours and 1,620 t in twelve hours, the family-owned Stewart Farms Partnership from Yorkville, Illinois simultaneously set two new Guinness World Records using a Claas Lexion 760 Terra Trac.
---
Border's Christmas Cracker Sale Returns
On Monday 3rd December 2018, Harrison and Hetherington are hosting their annual Christmas Cracker show and prime stock sale, at Newtown St Boswells Auction Mart.
---
Clock Ticking for Tenants Improvement Amnesty Deadline
Tenant farmers in Scotland are being advised to act fast to ensure they meet the Amnesty deadline for tenant improvement discussions.
---
Beware of Mis-selling in the Solar and Storage Markets
Small-scale solar photovoltaic arrays and battery storage are looking increasingly attractive as capital costs decline and energy prices rise, but farms and estates should beware mis-selling in the market.
---
Christmas Prime Lamb Champions Sell at £500 Each
The Ribble Valley secured supreme champion at Skipton Auction Mart's annual Christmas prime lambs show when Ian Lancaster, of Coldcotes Farm landed the prestigious title for the first time.
---
RBST Announces New CEO
The Rare Breeds Survival Trust has announced the appointment of Christopher Price as its new Chief Executive Officer. He will take over the leadership of RBST at a key point in its history.
---
Beekeeping Expert Buzzing with Excitement
Fourth generation beekeeper Erik Tihelka is relishing the opportunity to pursue his passion for the hard-working insects as an Animal Science student at Hartpury College.
---
NFU Cymru Warns of 'Nightmare' No-deal Brexit
As the Welsh agricultural industry looks ahead to one of the highlights in the UK livestock calendar, the Royal Welsh Winter Fair, farmers in Wales remain anxious about the prospect of a 'nightmare' no-deal Brexit, according to NFU Cymru.
---
Mycorrhizal Fungi in Modern Wheat Production Systems
Colonisation of roots by mycorrhizal fungi has been shown in new research to be compatible with modern wheat crops, but with variation between varieties.
---
Forage Acid Loading Predicted to be High in TMRs
Early forage analyses suggest the acid loading effect of many grass and maize silages will be high within Tailor Made Rations this winter.
---
Red Clover Offers Potential to Boost Production from Forage
Including red clover in silage leys has the potential to boost dry matter production by more than two tonnes per hectare per year and increase nutritional quality in the clamp.
---
KUHN Farm Machinery at LAMMA 2019
KUHN Farm Machinery will be attending LAMMA '19 with a wide range of machinery from its sprayer, baler, baler-wrapper and feed wagon ranges, plus a selection of fertiliser spreaders, cultivation equipment and seed drills.
---
Plant Specialists Join Forces to Benefit British Growers
British farmers can now use marine technology to boost crop yields and health, following the union of two cutting edge plant health businesses.
---
BCPC Congress Anticipates Impact of Brexit
Inevitably, the UK's exit from the EU featured prominently at this year's BCPC Congress, with speakers covering a range of policy and practical implications and opportunities.
---
New Zealand Sexed Semen Available for Spring 2019
Sexed semen from a premier selection of elite bulls will be available for UK dairy farmers for the first time from LIC this spring.
---
NEMSA Feels the Heat and the Chill at Annual Gimmer Lamb Sales
Plenty of adverse factors, primarily severe weather with extremes of both hot and cold, stacked up to make life extremely difficult for the UK breeding sheep sector this year.
---
New Course Helps Farmers Protect the Environment
Fertilisers and manures are a vital part of growing crops and productive grassland - but they can also have a serious impact on our water and air quality.
---
Longtown Primestock Sale
C&D Auction Marts Limited had forward 25 cattle, 3,885 prime lambs and 4,818 cast ewes & rams at their weekly sale at Longtown on Thursday 22nd November 2018.
---
Young Farmers Impress Judges at National Stockjudging Final
"Tremendous" and "knowledgeable" is how judges described the YFC finalists at this year's national finals of the Beef and Pigs Live and Carcase competition at the English Winter Fair.
---
Texels Bringing Benefits to All
Texel breeders through the Texel Sheep Society are set to deliver a number of significant benefits for the future of the UK sheep industry, according to speakers at the Society's iTexel Conference.
---
Scottish Crofters Wary About the Future
A survey of crofters' attitudes by the Scottish Crofting Federation shows that crofters are wary of the future of the livestock industry in the Highlands and Islands.
---
Glynllifon to host NSA Welsh Sheep 2019
Coleg Meirion-Dwyfor Glynllifon, near Caernarfon will be the setting for NSA Welsh Sheep 2019 to be held on Tuesday 21st May.
---
Forestry Investment Remains a Top Performer
The UK Forest Market Report 2018, launched today in London, has revealed that patience and shrewd forestry investment choices have paid dividends over the last 12 months.
---
Anticipation High for Christmas Primestock Showcase
The much anticipated climax of Skipton Auction Mart's primestock year, the high profile annual Christmas shows and sales, take place on Sunday 25th November.
---
Massey Ferguson MF 6713 Tractor of the Year Finalist
Massey Ferguson is honoured to receive a finalist award for its MF 6713 in the Best Utility category in Tractor of the Year 2019.
---
AgriScot Debut for new John Deere Forager
John Deere's new 9000 Series self-propelled forage harvester will be making its UK public show debut at AgriScot on Wednesday 21st November.
---
The Benefits of Attending Agricultural Shows for Farmers
The farming business to some people is just the same as the business conducted by betting sites in that it's all about gambling.
---
GEA Cell Count Sensor wins EuroTier Award
The cell count sensor GEA DairyMilk M6850 has won the Audience Award as "Novelty of the Year" at EuroTier 2018.
---
NSA Disputes Reducing Sheep Would Tackle Climate Change
The National Sheep Association is opposing the view released by the Committee on Climate Change and is pointing out the far greater benefits of sheep.
---
There's More to Agriculture than Tractors and Livestock
Exciting teenagers about a career in agriculture is the aim of a new joint project between The National Federation of Young Farmers' Clubs and LEAF Education that launched at Ag Careers Live on 15 November.
---
David Kivell elected Chairman of Livestock Auctioneers Association
David Kivell, one of the country's leading auctioneers, has been elected as the new chairman of the Livestock Auctioneers Association.
---
Buildings Allowance to Stimulate Farm Investment
Erecting and refurbishing farm buildings will be more financially viable now that farmers can benefit from the new Structures and Buildings Allowance.
---
Elite Genetics on Offer at Black & White Sale
The Borderway Black and White Sale at Carlisle which this year will be held on Saturday 1 December, has become a globally recognised and highly successful event within the dairy industry.
---
Crystalyx Launch New Products for Changing Markets
In a step to address the changing requirements of livestock farmers, Crystalyx, the UK's leading feed block supplier, has developed two new products; Crystalyx Sheep Beet Balancer and Crystalyx Beet Balancer.
---
Longtown Primestock Sale
C&D Auction Marts Limited had forward 40 cattle, 4,406 prime lambs and 4,331 cast ewes & rams at their weekly sale at Longtown on Thursday 15th November 2018.
---
[more]
---
Re-branded Fullwood Packo Launch New Products at EuroTier
European milking and cooling equipment manufacturer, Fullwood Packo, launched a series of new products and a new corporate identity at this year's EuroTier show in Hannover, Germany on 13th November.
---
Will Mutton Make the Cut On Skye?
With its stunning scenery and the ethereal majesty of the Cuillin, the Isle of Skye is one of Scotland's most popular and iconic tourist destinations.
---
GEA Efficient and Environmentally Friendly Manure Treatment
In order to treat the livestock manure to enable the utilization of the associated nutrient surpluses, GEA has developed an application-specific GEA Manure Decanter.
---
Seaweed Science to Boost Crop Yields
Seaweed technology could be the answer to boosting crop yields at a time of declining chemical efficacy, with scientific breakthroughs revealing the multiple benefits of algae.
---
NOAH Supports Europe-wide Antibiotic Stewardship Push
Antibiotic stewardship actions supported by the animal health sector are having a positive effect across Europe, says AnimalhealthEurope.
---
NSA Welcomes Changes to TSE Carcase Splitting Rules
The National Sheep Association has welcomed the long-awaited news of TSE rule changes for the ageing of sheep for SRM removal.
---
Skipton's Inaugural Aberdeen-Angus Female Sale Success
A top call of 3,400gns and a clearance rate of 95% produced the headlines at The Aberdeen-Angus Cattle Society's inaugural autumn show and sale of pedigree females at Skipton Auction Mart.
---
New Generation of Precision Seed Drills from Kuhn
KUHN Farm Machinery has announced the launch of the next generation of its MAXIMA precision seed drills.
---
New Generation of Precision Seed Drills from Kuhn
KUHN Farm Machinery has announced the launch of the next generation of its MAXIMA precision seed drills.
---
Find a Professional Agricultural Contractor
The National Association of Agricultural Contractors (NAAC) has launched a new, revitalised website featuring an improved, easy to navigate 'Find a Contractor' area.
---
Norseman Rides Off with Welshpool Top Price
There was a strong commercial interest in Charolais bulls at Welshpool on 8 November. Bidding peaked at 7,000gns and 27 bulls sold to an average of £3,771, while the demand for Charolais females fuelled a 4,400gns top bid.
---
JCB hands over £31,875 cheque to Poppy Appeal
We will remember them… JCB has paid its final tribute to the World War I generation by presenting a cheque for more than £30,000 to The Royal British Legion's Poppy Appeal.
---
Greek Vet Embraces Welsh Culture
EU vets are not a novelty even in the remotest areas of rural Wales. And multilingualism is embraced in a country that is officially bilingual. A Welsh speaking Greek vet, though, is a talking point.
---
Beef Shorthorn Females Achieve New 11,000gns Centre Record
Beef Shorthorn females met an exceptional demand from a packed ringside selling to a new 11,000gns Skipton centre breed record.
---
A Progressive Farming Industry Needs a Progressive Tenanted Sector
The Tenant Farmers Association is calling for urgent action from the Government to make necessary changes to the legislative and fiscal frameworks within which agricultural tenancies operate.
---
10 Year Milestone for CLAAS Apprenticeship Scheme
This year marks the 10th anniversary of CLAAS UK working with SRUC Barony to offer apprenticeship courses for students from CLAAS dealerships in the north of England, Scotland and Ireland.
---
Cattle Producers have Concerns over Youngstock Health
A significant number of UK beef and dairy calf rearers feel they don't give their youngstock the attention they deserve, according to a recent survey conducted by MSD Animal Health.
---
Enabling Beef Farmers to Meet Changing Consumer Preferences
Breedr and Rothamsted Research announce 'Field to Yield' trial to help livestock producers gain higher retail value.
---
New Holland Extends CR Revelation Combine Range
New Holland's new CR Revelation combine range takes automation to a new level with the award-winning IntelliSense system and introduces a host of improvements.
---
Longtown Primestock Sale
C&D Auction Marts Limited had forward 36 cattle, 3,953 prime lambs and 4,408 cast ewes & rams at their weekly sale at Longtown on Thursday 8th November 2018.
---
John Deere Extends Fuel Guarantee to the Field
John Deere has announced that as of 1 November 2018, the company's Fuel Guarantee Programme will apply to field as well as road work.
---
Pig & Poultry Fair Wins National Award
The Technical Events Team at Grandstand Stoneleigh Events were delighted to be awarded the organising team of the year at a prestigious event at London's Honourable Artillery Company.
---
Irelands take CCM Skipton Prime Lambs Hat-trick
Ribble Valley father and son, Richard and Mark Ireland, of Heys Farm, Whalley, were in sparkling form again when landing a hat-trick of consecutive monthly prime lamb championships.
---
Student Wins Tilhill Forestry Award
An Inverness College UHI student is celebrating after winning a prestigious award from Tilhill Forestry.
---
RPA Confirms BPS 2018 Entitlement and Greening Rates
The Rural Payments Agency published the Basic Payment Scheme entitlement values and greening rates online on Tuesday 6 November 2018.
---
Scotlands First Minister Opens Innovation Hub
First Minister Nicola Sturgeon formally opened the Roslin Innovation Centre at the University of Edinburgh's Royal (Dick) School of Veterinary Studies on Monday 5th November.
---
Record Crowds and Females to the Fore at Borderway Agri-Expo
These may be changing and uncertain times for the agricultural industry, but there was certainly nothing uncertain about Borderway Agri–Expo held on Friday 2nd November.
---
Brexit and Animal Welfare on the Agenda at BVA Congress
From Brexit to 'Trojan dogs', the British Veterinary Association will be hosting a range of topical sessions at its two-day Congress at the London Vet Show.
---
Charolais Cattle in Demand at Dungannon
A ready demand for Charolais at Dungannon on Friday 2 November saw bull prices top at 5,800gns with an of average of £3,335 for the 34 sold - eight more than last year's corresponding sale.
---
International Safety Standards for Agricultural Machinery Updated
Ensuring the safety of tractors and other agricultural equipment means ensuring the control systems that are in place work as they are meant to.
---
iXDrive Tops Off Vicon Sprayer Range
Adding a self-propelled sprayer to the Vicon sprayer range provides a complete offering of crop spraying solutions for UK farmers and contractors.
---
Adama to host Cereal Diseases Hub at CropTec
Adama will be supporting this year's CropTec Show at the East of England Showground, Peterborough, 28th - 29th November by hosting the show's Cereal Diseases Hub.
---
New Grant Funding for Computerised Calf Feeders
Beef and dairy producers interested in a move to computerised calf feeding, or indeed replacing ageing machines, will soon be able to apply for a further round of grant funding under the popular Countryside Productivity Small Grants scheme.
---
NSA Event to Inspire and Inform Next Generation Sheep Farmers
Young people with an enthusiasm for the sheep sector are invited to join likeminded individuals and industry professionals at a free event later this month, held as part of the National Sheep Association Next Generation project.
---
Kuhn AXIS 50.2 Fertiliser Spreader Update
KUHN UK will be launching a radar-equipped, automatic spread pattern control system for its AXIS 50.2 twin-disc fertiliser spreader at this year's CropTec Show on Wednesday 28th November.
---
Agricultural Shows Conference on Course for a Perfect Delivery
More than 120 agricultural show organisers, from right across the UK, are heading to Southampton next week for a superb programme of expert talks, lively group discussions and even a spot of Ceilidh dancing.
---
Longtown Primestock Sale
C&D Auction Marts Limited had forward 16 cattle, 3,025 prime lambs and 6,096 cast ewes & rams at their weekly sale at Longtown on Thursday 1st November 2018.
---
Brexit and Beyond: A Strong Future for Animal Health
NOAH's conference held on 30th October brought together over 100 delegates from across the animal health sector to discuss and debate the future of animal health, as EU Exit negotiations continue.
---
iTexel Conference Shines Light on Breeding to Reduce Antibiotic Use
This month's iTexel Conference will give attendees a chance to hear how ongoing research could help farmers breed sheep with greater resistance to key diseases, potentially reducing antibiotic use.
---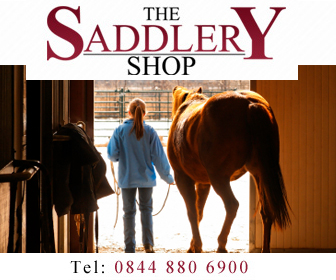 ---

Stackyard News
home | agri-services | pedigree pen | news | dairy | beef | machinery | property | organisations | site map