Stackyard News - October 2018
Agricultural, Environmental, Countryside and Farming News from the UK and beyond.
North West Venue for Beef Expo 2019
Beef Expo 2019 will be held on Thursday 23rd May at North West Auctions, J36 Rural Auction Centre, Kendal, Cumbria.
---
HE-VA adds new Straw Tines to Rolls Range
Further widening the versatility of its roller range, HE-VA is set to introduce the option of straw tines for its ever-popular Tip Rollers at LAMMA 2019.
---
NSA Calls for Extreme Caution when Importing Sheep
NSA is calling for farmers to think hard and consider the risks to the UKs disease status if they are thinking about importing sheep from any countries that carry a risk of disease.
---
Woodland, River Banks and Land in Demand
H&H Michael C L Hodgson's most recent property sales indicate that there continues to be a strong interest in accommodation land, woodland, dwellings and riparian strips.
---
Budget Offers Opportunities for Farmers
Farmers and landowners should take advantage of tax changes made in the Autumn Budget as soon as possible, suggests Old Mill Accountants and Financial Planners.
---
The Agriculture Bill… A Land Agent's Perspective
Michael Gove's long awaited Agriculture Bill was released on 12 September. Here, Land Agents, Youngs RPS give us their thoughts.
---
Massey Ferguson Hay and Forage Range Extended
Massey Ferguson is proud to announce the addition of new products in the MF Hay and Forage range this autumn, to further strengthen and expand the range of machines available for farmers and contractors.
---
Reducing Lameness in Dairy Cows
Scottish dairy farmers are being offered the chance to learn how scientific research can be practically applied to reduce lameness in dairy cows. at a free event being held on Wednesday 31st October.
---
Native Cattle Breeds to take Centre Stage at Skipton
Two of Britain's best-known native breeds - Beef Shorthorn and Aberdeen-Angus - will come together under one roof at a high profile pedigree show and sale day at Skipton Auction Mart, on Wednesday, November 7.
---
Claas Cargos 8500 now with Tridem Chassis
For the best soil protection in all conditions, CLAAS is now able to offer the Cargos 8500 with a tridem chassis and 30.5-inch tyres; a unique combination in this market segment.
---
Chelsea Pensioners Join Unique Armistice Commemorations
Digger maker JCB marked the centenary of the World War One Armistice in three unique ways.
---
New Holland Receives Three EIMA Awards
New Holland Agriculture has secured three awards in the Technical Innovation Contest connected to the 2018 edition of EIMA International to be held in Bologna from 7 to 11 November 2018.
---
Great Opportunities for UK Beef Industry Future
Adopting an integrated approach is crucial for the future of the UK beef industry, farmers were told this week at a discussion meeting organised by the Midlands Committee of the National Beef Association in Northamptonshire.
---
Haygarth Family take Skipton Dalesbred Championship Again
Godfrey and Alison Haygarth, of Aigden Farm, Wigglesworth, sent out another champion at the Dalesbred Sheep Breeders' Association's final seasonal show and sale of rams and females at Skipton Auction Mart.
---
Women in Agriculture Make Their Voices Heard
Women working in Scottish agriculture will be "making their voices heard" at this year's autumn conference.
---
Forage Brassica Management Best Practice User Guide
There has been unprecedented use of brassicas this year on the back of what can only be described as a difficult spring and a challenging summer.
---
Longtown Primestock Sale
C&D Auction Marts Limited had forward 16 cattle, 3,526 prime lambs and 5,593 cast ewes & rams at their weekly sale at Longtown on Thursday 25th October 2018.
---
Major Breakthrough in Fight Against Sheep Dip Disposal Fees
Ongoing work by sheep industry stakeholders in response to an exponential rise in dip disposal licence fees in England has resulted in a major breakthrough for mobile dipping contractors.
---
Defending the Value in your Land Rover Defender
With a dramatic increase in value, H&H Insurance Brokers are now urging clients with Land Rover Defenders to "check their worth and let their insurance brokers know the revised value as soon as possible", says Edith Jones, Account Executive.
---
Charolais Lead the Autumn Trade at Stirling
Charolais took the top price, made the highest average and sold the most bulls at the Autumn round of Stirling bull sales.
---
Aberdeen-Angus takes Centre Stage at Stirling Bull Sales
The autumn event at United Auctions was a great one for the Aberdeen-Angus breed, with the judging highlighting a great standard across the board prior to an excellent sale in the ring.
---
Further Antibiotic Reductions in Farming Welcomed
A fall of 18% in sales of all antibiotics used to treat UK farm animals last year, and 29% in sales of highest priority critically-important antibiotics, has been welcomed by the Responsible Use of Medicines in Agriculture Alliance.
---
National Title for Askham Bryan College Graduate
Askham Bryan College graduate Sam Coote is celebrating after being crowned the winner of a prestigious national farming competition.
---
Stirling Beef Shorthorn Peak at 12,000gns
Beef Shorthorn met a level demand with bulls selling to a top of 12,000gns and females peaking at 5,000gns at the breed society's official autumn sale at Stirling on Monday 22nd October 2018.
---
Reseeding Grass Could Deliver Ten-fold Return on Investment
Cumbrian farmers could be missing out on thousands of pounds worth of production if they rule out reseeding grass leys.
---
British Farming Awards 2018 Winners Announced
The winners of the 2018 British Farming Awards have been revealed at a fabulous award ceremony, held at the National Conference Centre, Birmingham, and supported by Morrisons.
---
Easy Calving Bulls in Demand at Carlisle
The outstanding year for British Limousin Cattle Society sales moved into its final period on Saturday 20th October when all roads led to Borderway Mart, for the 41st autumn show and sale of pedigree bulls.
---
Land Agency Appoints New Managing Director
One of Cumbria's most highly respected Chartered Surveyors and Rural Practitioners takes on leading role with H&H Land and Property.
---
Vaccine Shows Promise Against Widespread Chicken Disease
A new vaccine strategy could offer protection to millions of chickens threatened by a serious respiratory disease, research shows.
---
College and Industry Partnership Aims at Forage Excellence
A partnership between a specialist land-based college and the farming industry has been launched with the aim of creating a northern centre of excellence for forage.
---
Longtown Primestock Sale
C&D Auction Marts Limited had forward 23 cattle, 2,668 prime lambs and 3,660 cast ewes & rams at their weekly sale at Longtown on Thursday 18th October 2018.
---
What Every Rural Business Should Know about Making Tax Digital
The next major step towards a totally digital tax system for business happens in less than 200 days so it's definitely time to gear up for it, says Richard Cartwright, Partner, Saffery Champness.
---
Twelfth Borderway Agri-Expo Introduces New Classes
Now established as one of the leading agricultural events in the UK, Borderway Agri-Expo, which will be held on Friday 2nd November sees new classes introduced.
---
Farmland Sale Volumes Highest for 10 Years
More land has been publicly marketed in England in 2018 than at any point in the past 10 years, according to Strutt & Parker.
---
'Forgotten Lands' to Receive Forestry Boost
A new project to help landowners create vital new woodland and unlock the economic benefits of forestry has been launched in Cumbria's 'forgotten lands'.
---
MPs Call for Rural Roaming to Connect the Countryside to 4G
A cross-party group of MPs is recommending the introduction of a single rural mobile phone network to help further and faster delivery of 4G to the countryside.
---
2,650gns Ewe lamb Tops Foulrice Charollais Celebration Sale
The undoubted highlight of the Marwood family's Celebration Sale of 70 females from their renowned Foulrice flock was a top call of 2,650gns for a ewe lamb.
---
Fair Funding for Farmers Across All Parts of the UK
The Government has announced a review to deliver fair funding for farmers in all four parts of the UK when we leave the EU.
---
Scottish Tenant Farming Commissioner Publishes Buccleuch Report
Tenant Farming Commissioner, Dr Bob McIntosh has issued his report into the handling by Buccleuch Estates of negotiations with agricultural tenants over their farm leases.
---
Eat Less Meat or You'll Destroy the Planet
If we don't take urgent action by eating less meat, we'll destroy the planet – that's the stark warning from the world's leading experts in a powerful new book.
---
Plan Succession Now Before Tax Changes
The Government is considering radical changes to the inheritance and capital gains tax regime, meaning farmers should put succession plans in place now to minimise losses.
---
[more]
---
Irish Quartet Top Skipton Sheepdog Sale
Irish entries proved top dogs on price at 7,000gns, 4,600gns, 4,500gns and 3,900gns at Skipton Auction Mart's annual autumn sale of working sheep dogs sale.
---
First Wheat-Specific Soil Inoculant Launched by Plantworks
A new biological soil inoculant developed specifically for wheat has been launched by bio-fertiliser specialists PlantWorks following successful field trials in 2017 and 2018.
---
As the Tree Planting Season Approaches…
As we head into Autumn, the main season for tree planting, Mike Dyke, Environment & Woodland Advisor at H&H Land and Property, looks at what you must consider when planting.
---
Skipton Gimmer Lambs Highlight
The 'young ladies' of the sheep world flocked to Skipton Auction Mart for the annual gimmer lamb highlight, with trade much in line with anticipations when producing an overall selling average of £59.39 per head.
---
Newbie Award to Highlight Europe's Best New Farmers
An innovation-focused award for 'New Entrant Farm Business of the Year' is opening this autumn to UK farmers, crofters and smallholders.
---
Bluetongue Virus Detected in Four Imported Sheep
The UK's Chief Veterinary Officer has urged sheep farmers to remain vigilant for bluetongue virus after the disease was picked up and dealt with in a consignment of four sheep imported from France.
---
Longtown Primestock Sale
C&D Auction Marts Limited had forward 18 cattle, 3,007 prime lambs and 4,992 cast ewes & rams at their weekly sale at Longtown on Thursday 11th October 2018.
---
Cross-industry Organisations Launch Calf Health Campaign
The cattle antibiotics group, has launched a new cross-industry initiative to improve calf health, with the aim of encouraging more farmers to engage in proactive health planning.
---
Bumper Entry at Skipton Autumn Pedigree Day
A bumper bovine entry approaching 700 head took centre stage at Skipton Auction Mart's annual Autumn Pedigree Day.
---
More Good News for Scottish Farmers
Scottish Secretary David Mundell welcomes the announcement on the future of agricultural funding for Scottish Farmers Post-Brexit.
---
Fliegl hosts Field Days for an International Audience
Around 130 international trading partners accepted the invitation to the two-day Field Days of Fliegl Agrartechnik to learn about new and improved products.
---
Tips to Avoid Common Mistakes in Parlour Hygiene
Dairy farmers are being advised to review their parlour hygiene practices this winter to reduce the increased risk of a rise in bactoscan and thermoduric results, dirty cows, a reduction in teat condition and a rise in mastitis.
---
Jim Scott Welcomed as 14th Limousin Society President
Jim Scott of Ardigon Lodge, Killyleagh, Co Down, Northern Ireland has been appointed as the British Limousin Cattle Society's Honorary President.
---
Event Celebrates the Role of Young People in Crofting
The Scottish Crofting Federation was delighted to recognise young crofters with an awards ceremony at the 'Celebrating the Spirit of Crofting' event in Rothes, Moray on Friday 5th October.
---
Peatland Restoration Experts Share Knowledge
Peatland specialists from a UK restoration project have visited their twinning partners in Finland on the second leg of a peatland expertise exchange.
---
3,000gns Top at Skipton Multi-Breed Ram Sale
Local Texel sheep breeder David Towell, who runs the Moor Top flock was the standout performer on price with a 3,000gns sale at Skipton Auction Mart's multi-breeds sheep showcase for pedigree and pure-bred rams and females.
---
Wildflowers Could Reverse Swallow Decline
Adding wildflowers to arable field margins could provide a larder of insects for Europe's declining barn swallow population, a new study has found.
---
JCB Auctions Unique £20,000 Digger for Royal British Legion
JCB is digging deep to help a charity which supports the Armed Forces as the nation prepares to mark the Centenary of the World War I Armistice.
---
African Swine Fever Risk Reminder
Pig keepers must not feed kitchen or catering waste to their pigs to help prevent the spread of African swine fever to the UK.
---
Antibiotic-Free Product Labelling Misleading
Recent moves to label produce "Antibiotic-Free", "Reared Without Antibiotics", "No Antibiotics Ever" or similar have led RUMA to review its position as stated in June 2016.
---
Arable Farmer Awarded Top Trophy at Farmers Oscars
Wiltshire farmer Craig Livingstone from Lockerley Estate at East Tytherley has been crowned Britain's Farmer of the Year at the Farmers Weekly Awards, the Oscars of UK farming.
---
Nationwide celebration of Young Farmers' Clubs
The National Federation of Young Farmers' Clubs is celebrating the role its 615 Young Farmers' Club play in rural communities during National Young Farmers' Week 2018.
---
Steps to Protect the UK Sheep Industry in 'No Deal' Brexit
Long-term cold storage and guaranteed public procurement of lamb will be essential in 'no deal' Brexit says the National Sheep Association.
---
Integrated Supply Chain Delivers Extra Income Down the Line
One quarter of the producers supplying Aberdeen Angus beef sold under the Tesco Finest label UK wide come from Northern Ireland.
---
Longtown Primestock Sale
C&D Auction Marts Limited had forward 28 cattle, 3,623 prime lambs and 5,556 cast ewes & rams at their weekly sale at Longtown on Thursday 4th October 2018.
---
Rare Albion Cattle Recognised on the RBST Watchlist
Surviving against the odds, an historic cattle breed has been formally recognised for the first time since the 1960's. Rare Breeds Survival Trust just welcomed the very rare Albion cattle onto the Watchlist, as a recognised UK native rare breed.
---
Scottish Farmers to Receive National Loan Payment Soon
Payments worth more than £241 million will begin to arrive in Scottish farmers and crofters bank accounts in the coming days.
---
British Veterinary Association warns of Shortage of Vets
The British Veterinary Association has responded to the government's proposals for a post-Brexit immigration system.
---
High Praise for the North of England Mule
Farming with her husband Brian and nephew Tom Turnham on 2 farms 26 miles apart, Angela Tarry-Smith needs sheep which are easy to manage and can produce good fat lambs with minimal input.
---
Book Early for NSA North Sheep 2019
The 2019 National Sheep Association North Sheep event, which will be hosted by Frankland Farms on 5 June, is encouraging exhibitors to book online now to ensure they are guaranteed a presence.
---
Archers Home Farm Sale Story Line of Interest to Farming Families
All Archers fans will have been following the progress of Jennifer and Brian Aldridge over the sale of Home Farm, but the story line will be of particular interest for farming listeners who might find themselves in that same situation.
---
Dairy Farm Profits Recover – But Not for Long
Dairy farmers' profits recovered in 2017/18 as milk prices returned to more sustainable levels – but the outlook for 2018/19 is far less bright, according to a survey by accountant Old Mill.
---
First Major Fertiliser Innovation in Decades
For the first time in more than 50 years, a new type of environmentally friendly, improved efficiency fertiliser containing chemical and bio technologies is being made available to UK farmers.
---
The Return of the RIDBA Building Awards
The Rural and Industrial Design and Building Association has launched the RIDBA Building Awards for 2019.
---
Newfield Pedigree Beef Shorthorn Herd to Disperse
Some of the oldest and top Beef Shorthorn bloodlines in the UK will go under the hammer at a dispersal sale of Michael Abrahams' entire Newfield herd at Skipton Auction Mart, on Wednesday, November 7.
---
The Merits of the Case Maxxum 150 CVX
A new compactly-designed six-cylinder 150hp tractor equipped with a continuously-variable transmission will be available to Case IH customers from October 2018.
---
Record Sales for JCB as Market Rebound Stays Strong
JCB set new records for turnover and machine sales in 2017 as global markets continued to rebound strongly during the year, the company has announced.
---
FAO Calls for Support for Family Farms
Supporting family farmers is key for providing healthier diets, preserving the environment and creating rural prosperity.
---
Walkers take NEMSA Championship at Skipton
The Walker family, from Higher Brennand Farm, consigned the champion pen of 10 at the second annual gimmer lamb show and sale for members of the North of England Mule Sheep Association.
---
2018 BPS Payments Exchange Rate Confirmed
The exchange rate used to calculate the value of payments made to farmers under the 2018 Basic Payment Scheme has been confirmed.
---
NFYFC Encourages Young People to Talk About Succession
Encouraging young people to start a conversation about succession of the family farming business is the aim of a new video by the National Federation of Young Farmers' Clubs.
---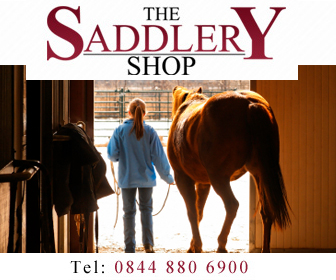 ---

Stackyard News
home | agri-services | pedigree pen | news | dairy | beef | machinery | property | organisations | site map