Stackyard News - September 2018
Agricultural, Environmental, Countryside and Farming News from the UK and beyond.
Dry Weather Support Secured for Livestock Farmers
Further provisions for livestock farmers struggling to access animal feed have been introduced with immediate effect.
---
FW Survey Highlights the Pressure Food Producers are Under
Farmers are among the UK's hardest workers – but long hours and a lack of holidays threaten to undermine the health and wellbeing of many working in the industry, an exclusive Farmers Weekly survey reveals.
---
FW Survey Highlights the Pressure Food Producers are Under
Farmers are among the UK's hardest workers – but long hours and a lack of holidays threaten to undermine the health and wellbeing of many working in the industry, an exclusive Farmers Weekly survey reveals.
---
Strong Entry at Welshpool Lleyn Society Sale
With an entry forward of over 1600 sheep, buyers were able to be selective, with stronger sheep achieving a positive trade whilst sheep which had seen a harder summer sold at commercial prices.
---
Longtown Primestock Sale
C&D Auction Marts Limited had forward 28 cattle, 4,047 prime lambs and 6,718 cast ewes & rams at their weekly sale at Longtown on Thursday 27th September 2018.
---
New Classes Introduced for 12th Borderway Agri Expo
Now established as one of the leading agricultural events in the UK, Borderway Agri-Expo, on Friday 2 November will see new classes introduced this year.
---
Large-Scale Solar Makes a Comeback
Large-scale solar power projects are set to make a comeback as costs decline – and landowners should act now to secure rental agreements.
---
New Event Explores How Farmers Can Deliver Environmental Good
'A cleaner and healthier environment for future generations' was at the heart of the Government's Agriculture Bill, launched earlier this month, but who will deliver it?
---
Ribble Angus Herd Dispersal a Resounding Success
The dispersal sale of the entire Ribble Aberdeen-Angus pedigree herd from Henry Rowntree, of Rowntree Farms, Gisburn, was deemed a runaway success by all concerned when staged at Skipton Auction Mart.
---
Students (and Some Four Legged Friends) Back in the College Swing!
There's a buzz - and definitely a few barks around the campus at Newton Rigg as students head back to the lecture rooms at the start of the academic year.
---
Imported Cows Test Positive for Bluetongue Virus
Vets are calling for renewed vigilance and responsible sourcing after Defra announced that two cattle imported from France to England have tested positive for the Bluetongue Virus during post-import testing.
---
AgriArgo UK & Ireland Appoints New General Manager
An experienced manager in the agricultural machinery industry, Adrian Winnett, has been appointed General Manager at AgriArgo UK Ltd.
---
Dairymaster Launches Six New Rotary Parlours
At the National Ploughing Championship Dairymaster launched six versions of their high-performance Swiftflo Revolver cow rotary milking parlours due to market feedback and demand.
---
Farmer Appointed as Non-Executive Director of H&H Group
Carlisle based, H&H Group Plc, are pleased to announce the appointment of Will Hamilton, of Bee Edge Farm, Coldingham in the Scottish Borders, as a Non- Executive Company Director.
---
CHAWG Report Highlights Udder Health, BVD and Johne's Progress
A state-of-the-nation review of cattle health and welfare has recognised progress in the fights against both BVD and Johne's Disease, and big advances in udder health and mastitis reduction in dairy cows.
---
Trailed Post Driver Brings Hammer Muscle to Small or Elderly Tractors
The latest innovation in fencing equipment from Bryce Suma is a high output heavy-duty post driver that can be operated by a tractor of modest size and weight.
---
Jeanette and Ceri Win Dairy Industry Woman of the Year Awards
The winners of the prestigious Dairy Industry Woman of the Year Award were announced at the fourth annual Women in Dairy Conference on Wednesday 19 September.
---
Plan Offers Guidance for Delaying Autumn Wheat Drilling
Think before rushing in to drill winter wheat after the early harvest and now we've had rainfall, farmers are being urged.
---
Red Rose Blooms at Skipton Shearling Gimmer Showcase
Red Rose exhibitors landed the principal honours in the two show classes staged at Skipton Auction Mart's second annual shearling gimmer fixture.
---
Longtown Primestock Sale
C&D Auction Marts Limited had forward 12 cattle, 2,434 prime lambs and 3,586 cast ewes & rams at their weekly sale at Longtown on Thursday 20th September 2018.
---
New BVA President Champions Vital Role of Veterinary Community
Veterinary consultant and senior lecturer at Queen's University Belfast Simon Doherty was elected President of the British Veterinary Association at BVA's annual Members' Day.
---
New Banking Partnership to Support British Farmers
Farmers who are struggling to obtain funding for urgent or complicated projects can now secure finance through a new banking partnership.
---
New Partnership to Help Meet Forestry Skills Gap
A leading agricultural college has joined forces with the UK's largest forestry and timber harvesting company to meet a growing demand for woodland workers.
---
Scheme to Reduce Air Pollution from Farming
A scheme, backed with £3m of funding, to help farmers reduce ammonia emissions from agriculture was officially launched on 18 September 2018.
---
Hull House Texel Dispersal Tops at 8,000gns
A top call of 8,000gns was the highlight of some standout prices achieved at a major dispersal sale staged on behalf of the Mellin family's Hellifield-based Hull House Texel flock at Skipton Auction Mart.
---
GEA Presents "Next Step Future Farming"
With the theme Next Step Future Farming, the technology group GEA is presenting efficient solutions around the topics of digitization and networking at this year's EuroTier.
---
Solid Ram Trade at Builth Wells in Unpredictable Year
The highest price at the 40th anniversary NSA Wales & Border Ram Sale went to a Blue Faced Leicester ram. The 12,000 guinea sale was the highlight of a day that saw good rams sell well, but that otherwise reflected the current political and weather concerns.
---
Rural Professionals Farm Walk 2018
Over 45 farm and rural professionals attended the third annual farm walk organised by leading local accountants PKF Francis Clark and very kindly hosted by David, Sue and Tom Simmons of Riviera Produce, Connor Downs, just outside Hayle in Cornwall.
---
Builth Wells Lleyn Buyers on a Budget
There was a good crowd around the Lleyn ring at the NSA Ram Sales at Builth Wells on Monday 17th September although buyers had distinct budgets in mind hence many rams could be bought from 300 - 450gns.
---
Blood Test Could Aid Cattle Health and Productivity
A simple blood test could be used in the future to predict the health and productivity of dairy cows, research shows.
---
How Fatty Acids Can Boost Your Milk Margins
Individual fatty acids have now been identified with a major positive impact on returns from dairy farming.
---
Flexilift Tilting Conveyor added to Kuhn's Mixer Wagon
Kuhn Farm Machinery has upgraded its range of Profile trailed mixer wagons with the addition of a telescoping and tilting distribution conveyor belt.
---
Potential Savings in Cow Hygiene at Housing
With winter housing fast approaching, dairy farmers are being advised to review their cow hygiene products as simple changes can be made to support hygienic milk production whilst saving on costs of teat disinfectant.
---
NMR Launches New 'Smart' Tool
NMR launched its new herd analysis tool inGENEious at the UK Dairy Day. Available to all milk recorded herds, inGENEious can interrogate the herd's up-to-date genetic and genomic data and provide a more accurate breeding strategy.
---
Farm Family Invent Livestock Fence Operated by Robots
Two Westmeath farmers son's were
putting up an electric fence for strip grazing in the rain, coming in wet and late for football training. They asked their parents would it be possible to have a moving fence.
---
[more]
---
Agriculture Bill Seeks To Deliver A Green Brexit
On 12th September, the Government introduced a new Agriculture Bill, setting out the framework for agricultural policy once we leave the European Union.
---
Maximise Cow Health and Performance with Y-Ware
On farm trials uniting information from precision technology are paving the future of dairy management, giving farmers easily accessible real-time information on cow health.
---
Time to Accept a New Approach to Breeding Decisions
A breeding plan using only sexed dairy semen and quality beef semen offers dairy farmers economic, genetic and herd health improvements according to a new industry booklet launched at Dairy Day on 12 September, in Telford, Shropshire.
---
Longtown Primestock Sale
C&D Auction Marts Limited had forward 20 cattle, 3,078 prime lambs and 5,620 cast ewes & rams at their weekly sale at Longtown on Thursday 13th September 2018.
---
New Data Shows Drop in Bovine TB
Fall in new confirmed TB cases in Gloucestershire and Somerset demonstrates progress in delivering 25-year TB Strategy.
---
Supreme Class Judges at The Dairy Show
Judging top class animals requires years of experience both in exhibiting and judging, and at this year's Dairy Show the judges have an impressive history of awards and events behind them.
---
Herdwicks take Native and Rare Breeds Championship
Herdwick sheep were top of the flocks when taking both championship and reserve championship honours at Skipton Auction Mart's annual Rare & Native Breed Sale.
---
Drover Training Scheme Enhances Skills at Auction Markets
A new Drover Training Scheme has been developed by independent training professionals Animal-I, by request of the Livestock Auctioneers Association, and in co-operation with AHDB.
---
New Cleanstraw System Reduces Dust In Livestock Housing
Kuhn Farm Machinery has introduced a dust control system to its range of straw bedders: available as an option on new equipment, or as a retrofit upgrade for existing machines.
---
Use Basic Payment Scheme (BPS) Time Window for Change
The new Agriculture Bill has fired a starting gun for England's farmers to manage post-Brexit change, according to the Central Association of Agricultural Valuers.
---
Landmark Agriculture Bill to Deliver a Green Brexit
Michael Gove sets out major post-Brexit policy to invest in the environment and take back control for farmers after almost 50 years under EU rules.
---
Uplift in Farmers Buying Grass Seed this Autumn
With temperatures across the UK forecast to remain slightly higher than average for the remainder of September and into early October, many farmers are taking advantage of warmer soil conditions and seizing the opportunity to reseed or overseed older leys.
---
Vet Concern over Brexit
A comprehensive report into Defra's Brexit preparations by the National Audit Office claims that Defra has been prevented from consulting with the veterinary profession over the shortage of vets by DExEU.
---
White Wyandotte Bantams Head Pecking Order at Skipton
Derbyshire's David Pownall ruled the roost at the Craven Feather Auction show and sale staged at Skipton Auction Mart.
---
#Vaccineswork Campaign
A new #VaccinesWork campaign running from early September to the end of October will explore the role vaccines can play in helping to protect health and welfare in all farm animal sectors.
---
Henry Hails North of England Mule as " King of Commercial Sheep"
The massive two-day sale of North of England Mule gimmer lambs at Hawes is one of the diary bookings in a many a shepherd's calendar every September, when sheep farmers converge on the small market town in the middle of the Yorkshire Dales to buy breeding stock.
---
HRH The Princess Royal to Celebrate Ram Sales 40th Anniversary
The pivotal role of Europe's biggest ram sale in developing key sheep breeds in the UK will be highlighted at the 40th anniversary sale. The event will be attended by HRH The Princess Royal at the Royal Welsh Showground on Monday 17th September.
---
New Sightings of the Asian Hornet Confirmed
Two more sightings of Asian hornets have been confirmed and surveillance activity is underway at Liskeard and Hull.
---
Scotch Lamb Back on School Menu
A four-week NFUS Campaign pilot to have Scotch Lamb included in school meals in Tayside has been deemed a success.
---
Allflex Acquires German Technology Company, Agrident
Allflex, part of the Antelliq Group, has announced that it has acquired Agrident, the German-based agricultural technology company specialising in RFID data capture systems used in process control and animal management systems worldwide.
---
Mastergen Opens New Centre to Meet Growing Demand
Cattle breeding company, Mastergen, has announced the opening of its own semen distribution centre in a move which reflects the company's rapid expansion.
---
Scheme to Bring 2,500 Seasonal Workers to UK Farms
A nationwide pilot scheme to bring migrant workers to UK farms was announced by the Home Secretary and Environment Secretary on Thursday 6 September.
---
Urgent Need To Revisit UK Breeding Programmes
Reduced summer grass growth and winter forage concerns have highlighted the importance of feed intakes and conversions on dairy farm profitability and have demonstrated the need to review current breeding programmes in the UK.
---
New Holland to Showcase at Tillage Live 2018
New Holland will demonstrate its Topsoil Mapper for the first time in the UK at Tillage Live 2018. It will be available through New Holland dealerships from 2019.
---
Longtown Primestock Sale
C&D Auction Marts Limited had forward 32 cattle, 2,811 prime lambs and 4,754 cast ewes & rams at their weekly sale at Longtown on Thursday 6th September 2018.
---
Skipton Jacob Produces Record Breed Price of 4,600gns
The breed record for a Jacob sheep was shattered not once, but twice at a scintillating Northern Area Jacob Sheep Breeders' 43rd annual show and sale at Skipton Auction Mart.
---
Looking for Lots for Farmers' Charity Auction
Businesses, farmers and the rural community are invited to contribute items to go under the hammer, to benefit some of Cumbria's best-loved charities.
---
Pennells in Peak Form at Skipton Wensleydale Highlight
A standout season in the show arena continued for Julie and Anna Pennell, with a championship and reserve championship double at the 127th annual Wensleydale Longwool Sheep Breeders Association show and sale at Skipton.
---
Local Breeders take Top Billing at Skipton Beltex Sale
Local breeders landed the principal honours in both the show ring and on price at the Beltex Sheep Society's annual early autumn two-day pedigree breed highlight at Skipton Auction Mart.
---
Plenty of Bidders at Ross on Wye Lleyn Sale
At Ross on Wye Auction Centre on Thursday 6th September the sheep ring was busy for most of the day with plenty bidders across all sections including several for large numbers.
---
Agri-Lloyd to Partner North Sheep 2019
Animal Nutrition Specialists Announced as Mainline Sponsor for North of England's Key Sheep Event, NSA North Sheep 2019.
---
Claas Jaguar 960 Terra Trac Model Debut
With the debut of its JAGUAR 960 TERRA TRAC model, CLAAS has become the first manufacturer to launch a forage harvester with a factory-integrated crawler track system.
---
Lleyn Averages Hold Up at Ruthin
The Lleyn Sheep Society Sale at Ruthin Mart on Monday 3rd September rose above many people pre-sale predictions with shearling ewes seeing only one pen unsold at the end of the day.
---
Seek Sufficient Insurance Cover for Pedigree Rams
Farmers are being urged to consider suitable insurance cover ahead of rams going out to field through tupping season, as the industry is championed during Love Lamb Week.
---
90 Young People Supported to Work Towards a Dream
The Farmer Network operating in Cumbria and the Yorkshire Dales has always recognised the importance of supporting young people to enter the farming industry.
---
Farming Charity R.A.B.I Appoints New CEO
The Royal Agricultural Benevolent Institution (R.A.B.I) is delighted to announce the appointment of Alicia Chivers as its new chief executive. Alicia will take over from Paul Burrows in November 2018.
---
Get the Most from Your Staff at the Dairy Show
Good labour management will be tackled head on at this year's Dairy Show, with seminars targeted at helping farmers get the best results when recruiting and retaining staff.
---
NSA Wales and Border Ram Sales Supported by the Queen Mother
As the NSA Wales and Border Ram Sales celebrates it's 40th anniversary, an early supporter was Her Majesty The Queen Mother. She regularly sent consignments of her beloved North Country Cheviot sheep from her Flock at the Castle of Mey.
---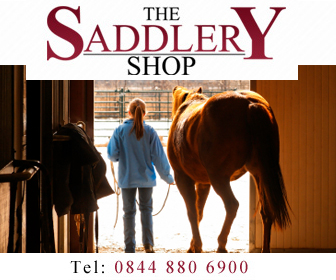 ---

Stackyard News
home | agri-services | pedigree pen | news | dairy | beef | machinery | property | organisations | site map