Stackyard News - August 2018
Agricultural, Environmental, Countryside and Farming News from the UK and beyond.
Carlisle Valais Blacknose Sheep Sale Attracts International Audience
The 3rd Show and Sale to be held by the Valais Blacknose Sheep Society promised to be a huge celebration, and without a doubt it was, with the biggest gathering of Valais Blacknose Sheep in the UK to date.
---
Conference Addresses Major Issues Facing Dairy Farmers
LIC are encouraging all dairy farmers to attend their 'Pasture for Profit' conference, which will be held on the 16 October at Birmingham.
---
Sheep Producers hear Practical Solutions for Improved Flock Health Productivity
Weaning is the time to re-set your flock for the new breeding year and south west farmers had the perfect opportunity to engage with a variety of sheep industry experts on how to go about achieving significant productivity improvements.
---
Joe Vickers - North of England Mule Sheep Aficionado
The North of England Mule has played an integral part of a North East England farming business for the best part of seven decades.
---
Longtown Primestock
C&D Auction Marts Limited had forward 18 cattle, 2,763 prime lambs and 4,041 cast ewes & rams at their weekly sale at Longtown on Thursday 30th August 2018.
---
Deal to Export UK Seed Potatoes to China Signed
The deal signed by the International Trade Secretary is expected to bring major benefits to Scotland, with around 70% of seed potatoes exported annually from the UK coming from Scottish farms.
---
Beef Shorthorn Females Peak at 8,000gns in Longtown
Beef Shorthorns sold to a top of 8,000gns in Longtown on Monday 27 August when Paul Braithwaite dispersed his Albion herd and achieved 100% clearance at the centre's annual female breed sale supported by the Beef Shorthorn Cattle Society.
---
Hear How Industry Can Break Barriers at Women in Dairy Conference
This year's Women in Dairy conference will see its speaker line up share their views and tips on how to break the barriers posed by the industry in order to have both successful and profitable careers and businesses.
---
British Farmers Celebrate Loving Lamb Week
British farmers have reacted to demand and are bringing home-grown lamb to the consumer year-round, thanks to changes in farming practices and demand from the live sales ring.
---
Longtown Primestock Sale
C&D Auction Marts Limited had forward 10 cattle, 1,666 prime lambs and 2,599 cast ewes & rams at their weekly sale at Longtown on Thursday 23rd August 2018.
---
Ribble Aberdeen Angus Herd Dispersal Back on Track
The renowned Ribble Aberdeen-Angus herd from Rowntree Farms will go under the hammer at Skipton Auction Mart on Saturday, 22nd September.
---
Keep Abreast of the Latest Developments at the Dairy Show
Keeping abreast of the latest technological developments ensures farmers remain ahead of the game - and they can do just that at this year's Dairy Show to be held on 3 October at the Royal Bath & West Showground.
---
Stable Trade for Lleyn Sheep at Exeter
With the on-going after effects of the harsh winter and dry summer still lurking, there was much trepidation before the first Society sale of the season on Thursday 23rd August.
---
2018 British Farming Awards Finalists Announced
The 2018 British Farming Awards finalists have been announced today as part of a record-breaking year for the agricultural event.
---
Vets Call for Clarity on Welfare in Saudi Lamb Deal
The British Veterinary Association is calling on the government to urgently clarify whether the lamb exported under the new trade deal with Saudi Arabia will be stunned before slaughter.
---
Farm-to-Farm Trading Helps Livestock and Arable Producers
Farm-to-farm trading is expected to be a much greater feature of this year's harvest than has been seen in the past and stands to benefit both livestock and arable producers.
---
Lakeland Farmer Credits NSA Wales & Border Ram Sales
The NSA Wales & Border Ram Sales are credited by one of the UK sheep industry's main players, John Geldard FRAgS, as having provided the impetus for his career development.
---
Lynx Community Group Statement
NSA has attended a community meeting in the Kielder Forest organised by local residents and farmers in response to recent misleading claims in the press by the Lynx UK Trust, suggesting it has obtained permission from all relevant landowners for the release of lynx.
---
Gimmer Shearlings in Demand at CCM Skipton Highlight
The traditional pipeopener to Skipton Auction Mart's 2018 breeding sheep season, the Great Annual Prize Sale of Gimmer Shearlings, attracted a turnout of 3,480 head.
---
CLA Sets Out How to Fix Countryside Stewardship
Hopes of a 'Green Brexit' are at risk if the Government does not make immediate improvements to the Countryside Stewardship scheme, according to the CLA.
---
Choose Bold Seeds for Vigour and Yield
Oilseed rape seeds are smaller than normal this year due to the drought during pod fill, so farmers should try to drill varieties with bold seeds, particularly where there are establishment challenges.
---
Managed Watercourses Help Maintain Water Vole Populations
Water vole populations in managed watercourses are bucking the national trend and showing strong and stable populations, against evidence of decline in other areas across the UK.
---
Game & Wildlife Conservation Trust - Vision for the Future
The new chairman of the Game & Wildlife Conservation Trust is ready to embrace the 'huge challenges' ahead as we enter a Brexit era.
---
Elevation Oilseed Rape Tops the List Again
A conventional oilseed rape variety is beating all others - including hybrids - hands down in the latest AHDB Recommended List results, taking it to the top of the field for the second year running.
---
Valais Blacknose Sheep Society to hold their first AGM
With membership numbers doubling, this year's Blacknose Beauties Show and Sale at Carlisle from 24th – 25th August, held by the Valais Sheep Society, promises to be a huge celebration of the UK's fastest growing sheep breed.
---
Longtown Primestock Sale
C&D Auction Marts Limited had forward 10 cattle, 3,912 prime lambs and 7,587 cast ewes & rams at their weekly sale at Longtown on Thursday 16th August 2018.
---
Join the Trade Visit to the National Western Stock Show Denver
The National Western Stock Show is considered one of the World's largest international cattle shows. 2019 marks the 113th year of this great event taking place in the historic Denver Stockyards, Colorado, USA.
---
Mixed Results in NFUS Supermarket Lamb Sweep
Plentiful volumes of Scottish lamb available, but ASDA, The Co-operative and Waitrose found wanting with none available on shop aisles.
---
Kirkby Stephen Mart Sees Continuing Success
Mark Richardson, Auctioneer and Livestock Manager for Kirkby Stephen and Middleton Auction Marts, discusses his views on what has been "a consistently strong year" and looks forward to the upcoming sales.
---
Welsh Bovine TB Statistics Show Need for Urgent Action
The continued frustration of the impact of Bovine TB on the Welsh farming industry remains a major talking point.
---
Climate Change Impacting on our Trees
Trees are growing more rapidly due to climate change. This sounds like good news. But is it that simple?
---
Demand for Westerwold Seed Soars to Fill the Feed Gap
Demand for fast-growing Westerwolds grasses has increased ten-fold this year, as farmers try to replenish a shortage of fodder, according to DLF Seeds.
---
Farmers Not Getting Full Picture on Wormers When they Buy
Cattle farmers are not receiving all of the appropriate information they need to make evidence-based wormer choices, regardless of whether they buy from vets, Suitably Qualified Persons or vet pharmacists.
---
Early Wedding Present for Couple at Beltex Show
There was an early wedding present for soon-to-be-married farming partners Ian Moorhouse and Laura Hammond when they secured first prize in the annual Beltex-cross lambs show at Skipton Auction Mart.
---
Countdown is on to 121st Kilnsey Show & Sports
All is on track for this year's Kilnsey Show & Sports, on Tuesday, August 28, the annual Yorkshire Dales highlight that shines the spotlight on the cream of local farming, rural life, food and produce, arts and crafts.
---
[more]
---
#Farm24 Record Smashed
Thousands of British farmers, celebrities and politicians took to social media on 9th August to showcase the industry as part of a record-breaking #Farm24, capturing the attention of the nation.
---
NFYFC Launches New Five Year Plan
The National Federation of Young Farmers' Clubs is launching a new five year plan called Vision:2023 to help shape the future of the largest rural youth organisation in the UK.
---
Claas Convio Flex – A Draper for All Crops
Claas presents the new Convio Flex and Convio draper cutterbars. While the Convio is ideal for use in conventionally threshed crops, the Convio Flex with its flexible knife bar is also able to achieve high performance in crops such as soybeans, peas, and grass.
---
NSA Confirm 2019 Sheep Event Dates
Show season 2018 may not even be over yet but the National Sheep Association is already turning its thoughts to a busy 2019 with several NSA regions confirming dates and locations for their summer events.
---
Funding Secured for Bovine TB Actiphage Trials
Bovine TB is one of a group of diseases caused by mycobacteria that has devastated the agricultural industry worldwide.
---
Greater Intake from Copper Antagonists Likely this Season
As we approach the sheep breeding season, are you confident that your ewes and rams have the adequate nutrition for successful results?
---
Zwartbles New Breed Record
A new breed record of 4000gns was achieved at the Zwartbles Sheep Association Premier Sale held at Carlisle on Friday 3rd August 2018.
---
Longtown Primestock Sale
C&D Auction Marts Limited had forward 20 cattle, 3,503 prime lambs and 9,025 cast ewes & rams at their weekly sale at Longtown on Thursday 9th August 2018.
---
Professional Development at Dairy Show's Heart
The UK's largest dairy show is counting down to another day of top class competition and industry development, with professionalism a key theme of this year's event.
---
Home-grown Food Production is Key
NFU President Minette Batters has urged Government to put the nation's food security at the top of the political agenda as latest figures on UK's self-sufficiency in food have stagnated.
---
CLA Welcomes Pledge to Improve Rural Mobile Coverage
The CLA, along with RICS, Mobile UK and the Department for Digital, Culture, Media and Sport have issued a joint statement pledging to work together to improve mobile phone coverage across the countryside.
---
British Pork Export Market Opens in Taiwan
British farmers and food producers are set to benefit from a valuable new market as Taiwan prepares to welcome British pork exports for the first time.
---
Beware Tax and Legal Pitfalls when Trading Farm Machinery
Farmers are making the most of buoyant second-hand trade in machinery, with strong demand throughout Europe – but they need to be careful of VAT and legal pitfalls.
---
Smart Irrigation Becoming More Attractive Option for Spuds
A sustained dry period, changes in water licences and shortage of labour are making smart irrigation systems more attractive to potato farmers, according to Andrew Howseman of Howseman Agriculture.
---
Training for Success at John Deere
A total of 53 young service technicians are being trained in this year's John Deere Ag Tech, Parts Tech and Turf Tech advanced apprenticeship programmes, run in partnership with national training provider ProVQ – a increase of just over 60 per cent on the previous year's intake.
---
New Amazone Cataya Super Reaches 4m
With the Cataya 4000 Super harrow-mounted conventional gravity seed drill, Amazone introduces its second new model in the Cataya range to have been launched on to the market this year.
---
Condition Scoring your Ewes
The importance of body condition scoring mature ewes at key stages in the year, such as weaning and pre-tupping, has been highlighted by the Scottish Government's Farm Advisory Service.
---
Red Meat Exports Start the Year with Positive Figures
Exports of red meat products from the UK got off to a strong start this year – with the total value of beef, lamb and pork rising above the £487 million mark.
---
Let's Shout About Farming
The agricultural industry's biggest online farming event, 24 hours in Farming returns 9th August for the fourth year running.
---
RABDF Announces Second Policy Conference
Following the success of their inaugural re-formatted conference last year the Royal Association of British Dairy Farmers has announced its plans for a second event to be held in London on Wednesday 14 November.
---
NFU Cymru Welcomes EC Clarity on Drought Support
The European Commission statement on the range of support measures that can be implemented to help farmers deal with current and ongoing issues associated with this summer's drought has been welcomed by NFU Cymru.
---
New Initiative Aims to Boost Maize Silage as Feed Shortage Looms
As livestock farmers face prospects of grass silage shortages for winter feeding after the drought, a new initiative is being launched to help boost maize silage quantity and quality.
---
New Tool to Forecast Availability of Agricultural Biomass
Biomass is quickly becoming a sought-after resource as an alternative to fossil fuels, chemicals and energy in the bioeconomy.
---
HSE Spot Inspections Rise as Farm Deaths Increase
Farmers are being urged to put in place effective safety procedures to reduce risk of accidents on farm, as the Health and Safety Executive continues to reintroduce a greater number of spot inspections across the country.
---
Longtown Primestock Sale
C&D Auction Marts Limited had forward 34 cattle, 1,915 prime lambs and 5,152 cast ewes & rams at their weekly sale at Longtown on Thursday 2nd August 2018.
---
University to Help Maximise Food Production Post Brexit
The University of Hertfordshire has been awarded a £400,000 research grant jointly with the Royal Veterinary College, University of London, to help maximise food production post Brexit.
---
New Massey Ferguson Dealership Opens in Somerset
Hundreds of people attended the grand opening of the brand-new Massey Ferguson dealership for Somerset.
---
Environmental Farming Scheme Given Green Light
The Environment Secretary has today announced that the Payment by Results (PBR) project will be the first agri-environment scheme directly funded by the UK.
---
Prepare for Lower Farm Incomes
Farm incomes could face a sharp drop this autumn due to the summer drought, so it's important for farmers to plan ahead to minimise the financial and physical impact warns Old Mill.
---
Scottish Stakeholders Seek Solutions to Feed and Fodder Shortfall
In a meeting co-ordinated by NFU Scotland, Scottish stakeholders have met in Edinburgh, identifying solutions to the feed and fodder shortfalls faced by Scottish farmers and crofters this autumn and winter.
---
Precision Farming Guidance for Mccormick Tractors
A new global partnership between Argo Tractors and Topcon Agriculture is streamlining the selection, purchase and installation of satellite guidance and related products on McCormick tractors.
---
2018 Pig & Poultry Fair - The Best Event Yet
Feedback from a survey of visitors and exhibitors at the 2018 British Pig & Poultry Fair reveals that they considered it the best event yet.
---
Massey Ferguson Ideal Combine is Best of the Best
Massey Ferguson, was honoured to accept the prize of 'Red Dot: Best of the Best' in the commercial vehicles category of Red Dot Design Award: Product Design 2018.
---
Crofting Support is Shown to be Lacking
Scottish Crofting Federation has welcomed the research report "Support for Crofting" released by the Crofting Commission, saying it demonstrates that crofting support is lacking and needs to be redesigned.
---
Kieran Celebrates Young Handlers Show Hat-trick
Kieran Robinson may only be five-years-young, but he took the supreme championship for the third year in succession at Skipton Auction Mart's annual young handlers' prime lamb show and sale.
---
Higher Dairy Returns Now at Risk
Milk prices and therefore farm returns have improved sharply over the past year, but higher feed costs pose a risk, according to the annual Dairy Costings Focus from Kingshay.
---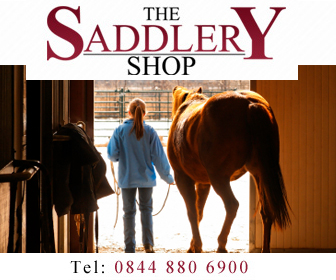 ---

Stackyard News
home | agri-services | pedigree pen | news | dairy | beef | machinery | property | organisations | site map