Stackyard News - July 2018
Agricultural, Environmental, Countryside and Farming News from the UK and beyond.
Pressure of AD Plants and Biomass Burners on Forage Stocks
The National Sheep Association is calling on policy makers to review the impact energy grant structures are having on the countryside and ensure these issues are addressed post-Brexit.
---
Drought Highlights Need for Strategic Water Management
ADA is seeking strategic long-term action to ensure England is better prepared to meet the water management challenges posed by future heatwaves.
---
New Holland Extends CR Revelation Combine Range
New Holland's new CR Revelation combine range takes automation to a new level with the award-winning IntelliSense system and introduces a host of improvements.
---
Beware of Developers Off-loading Grid Connection Rights
Farmers and landowners should be cautious about any offers from developers who are looking to off-load grid connection rights for battery storage schemes.
---
Grahams Melody Hits the High Note at Royal Welsh Show
As is usual for late July all roads in Wales led to the showground at Llanelwedd, Builth Wells for this year's Royal Welsh Show.
---
'Emergency Forage' Introduced to Ease Pressure on Feed Supplies
Recent rainfalls in many parts of the country and some moisture in the soil has opened the opportunity for livestock farmers to sow a forage crop that could help ease the pressure on feed supplies this autumn.
---
Simple and Cost-effective Steps will Safeguard the Next Generation
90% of pathogens are transmitted to calves in the first hours of life and dairy farmers are being advised to take precautionary steps.
---
New National Competition Improves Sheep Shearing Skills
Young Farmers have developed skills in sheep shearing as part of a new competition run by the National Federation of Young Farmers' Clubs and British Wool.
---
NSA Raises Concerns Around Dog Worrying with Police
The National Sheep Association raised the profile of sheep worrying by dogs, a crime affecting many flock keepers throughout the UK, by attending the National Police Chief Council Rural Crime Summit on Wednesday 25th July.
---
UK Working Heavy Horses Face Extinction
Unless urgent action is taken, three breeds of the UK's rarest horses could become extinct in the next 10 years. Numbers are worryingly low; just 240 Shire, 199 Clydesdale and 25 Suffolk pedigree foals were registered last year.
---
Longtown Primestock Sale
C&D Auction Marts Limited had forward 10 cattle, 2,584 prime lambs and 4,556 cast ewes & rams at their weekly sale at Longtown on Thursday 26th July 2018.
---
Farmers and Robots Join Forces at Fruit Focus 2018
The UK has just 27 weeks of parliamentary time left before the Brexit date, and fruit growers are desperate for assurances that labour supply will be secured.
---
Kilnsey Show Doctor takes on Presidential Duties
New Kilnsey Show & Sports president Dr Peter Whitehead says he is looking forward with great anticipation to this year's 121st annual highlight on Tuesday, August 28.
---
Farming Charity Expects Surge in Calls Due to Heatwave
The Royal Agricultural Benevolent Institution (R.A.B.I) is bracing itself for a surge in calls for help, because of the summer heatwave.
---
£45 Million Investment in Rural Broadband
Rural businesses and communities are set to benefit from improved broadband access as part of a £45 million boost by the government.
---
NFUS Support for on Farm Renewable Energy Production
The UK Government has published a series of documents detailing the proposed closure of the Feed-in Tariff Scheme and has issued a Call for Evidence on the future for small-scale low-carbon generation.
---
Alligator System Makes Handling Large Groups of Sheep a Snap
Allflex has announced the launch of a new version of its Alligator mobile sheep handling system.
---
Introducing the Claas Torion Sinus Fourth Wheel Loader Models
Following the initial excellent results from its partnership with Liebherr, CLAAS is now adding further wheel loader models to the product range, in the 5, 6 and 9 tonnes category.
---
Dalesbrad Dairy Production Sale Reaches 2,600gns
A successful on-farm production sale of 171 pedigree Holstein dairy cattle from the Throup family's well-known Dalesbrad herd was staged at Higher House Farm, Silsden Moor.
---
Industry Alliance to Promote Red Meat as Nutritional Powerhouse
Agricultural organisations from England, Scotland and Wales are uniting in a new initiative which will see them work together to communicate the benefits of red meat in a balanced diet as part of a reinforced meat and health programme.
---
Festuloliums Prove Their Worth in UK Drought
Grassland is suffering badly in the summer drought, leaving many livestock producers without forage; but festuloliums are proving their worth by remaining green and healthy.
---
Ifor Williams Trailers Celebrates Diamond Anniversary
Exports are booming as Europe's biggest trailer maker celebrates two important milestones - its 60th anniversary and the 750,000th trailer rolling off the production line.
---
MP's Pitch in as Fruit Pickers
Scottish Parliamentarians Pitched in as Pickers to Highlight Shortfall in Scottish Seasonal Workforce needed to prevent more crops rotting in the fields.
---
Welsh Public think Farmers Should be Rewarded for Food Production
The findings of a new NFU Cymru-commissioned survey show the vast majority of the Welsh public associate the nation's farmers, first and foremost, as food producers and believe they should be financially supported for this important role.
---
New Range of Precision Orchard Sprayers from Kuhn
KUHN Farm Machinery has launched a new range of precision orchard and vineyard air-blast sprayers as part of its Amenity Pro horticultural equipment range.
---
Government Recognises Controlled Heather Burning
Countryside organisations welcome ministerial acknowledgement of moorland management's role in helping prevent wildfires.
---
NSA and Woodland Trust Unite to Encourage Sheep and Trees
The National Sheep Association and Woodland Trust have launched a new booklet highlighting the role of trees in sheep farming.
---
Assurances are Starting to Have a Positive Impact on Farmers' Outlook
Britain's farmers are generally feeling more optimistic about the future than they did in 2017, according to a survey conducted by MHA, the UK-wide group of accountancy and business advisory firms.
---
Longtown Primestock Sale
C&D Auction Marts Limited had forward 12 cattle, 1,632 prime lambs and 4,055 cast ewes & rams at their weekly sale at Longtown on Thursday 19th July 2018.
---
Harehills Herd Hat-trick at Craven Dairy Auction
Sally Wellock's Harehills pedigree Holstein Friesian herd at Oldfield, near Oakworth, rattled up a hat-trick of consecutive championship wins at July's second Craven Dairy Auction show and sale at Skipton Auction Mart.
---
Record-Breaking Judges at Borderway Agri Expo 2018
The UK's leading Winter Livestock event, hosted by Harrison and Hetherington, has announced an impressive line-up of judges for the 2018 Borderway Agri-Expo.
---
Claas Sets New World Record
With the DISCO 1100 RC conditioner mower unit, CLAAS has set a new world record for the amount mowed in eight hours.
---
First Production Sale for New Blue Texel Breeder
Having started his flock in 2012, won the Overall Champion at the Royal Welsh Show and the Three Counties Show in 2014, 24-year-old Rhys Cooke from Monmouthshire, is now embarking on his first production sale.
---
NSA Prepares for the Possibility of 'No Deal' on Brexit
The worse-case scenario for the UK sheep sector, a 'no deal' on Brexit, is a possibility the sheep sector needs to prepare for, according to the National Sheep Association.
---
Harrison and Hetherington Appoint Joint Managing Directors
The UK's largest livestock trading company, Harrison and Hetherington, announces the promotion of two senior members of staff, to Joint Managing Directors. The two, David Pritchard and Scott Donaldson take up their positions, with immediate effect.
---
Brassicas Provide Solution to Forage Shortages
Brassica fodder crops could provide a much-needed boost to feed stocks as livestock farmers battle forage shortages due to the widespread drought conditions.
---
[more]
---
It's "Thumbs up for Charlie" as Charity Lamb nets £1,500
A single prime lamb that went under the hammer at Skipton Auction Mart raised a staggering £1,500 for the "Thumbs up for Charlie" campaign to fund potentially life-saving treatment for two-year-old Charlie Robinson.
---
Increase in Farm Safety Awareness Among Young Farmers
More than 1,600 young farmers across England and Wales are more aware of farm safety thanks to a training course that has been delivered by Young Farmers' Clubs – and the national Federation is aiming for even higher numbers in the new membership year.
---
Grassland Strategies Needed in Current Conditions
Following an extended winter and a slow wet spring, many parts of the country are now experiencing unprecedented dry conditions and its essential farmers have a grassland strategy in place, and act on it, to get through the current situation.
---
NSA Reemphasises the Risks of Reintroducing Lynx in the UK
One year on from the initial licence application by the Lynx UK Trust to reintroduce lynx to the British countryside, the National Sheep Association is reemphasising the risks granting this licence would bring.
---
Introducing Kuhn 4 metre Espro Min-Till Drill
The ESPRO 4000 RC joins KUHN's existing line-up of trailed min-till drills which includes the 3-metre rigid ESPRO 3000, the 4-metre and 6-metre foldable ESPRO 4000 R and ESPRO 6000 R, and the foldable combination ESPRO 6000 RC.
---
Drought Could Lead to Bread Price Rises
A rise in the cost of wheat products such as bread could be the result of the current drought affecting the Eastern region, a Writtle University College arable crop expert has warned.
---
Longtown Primestock Sale
C&D Auction Marts Limited had forward 31 cattle, 1,432 prime lambs, 344 prime hoggs and 4,237 cast ewes & rams at their weekly sale at Longtown on Thursday 12th July 2018.
---
Lawrie & Symington Appoints New Head of Sheep Sales
Scottish agricultural auctioneers Lawrie & Symington has strengthened its livestock team with the appointment of the former head of sheep sales at Europe's largest sheep auction market.
---
Cumbrian Farmer Scoops Silver Lapwing Award
A farmer has been recognised by the farming and conservation industry for his outstanding efforts to promote good habitat and environmental management on his farm.
---
Cut Inputs and Improve Outputs with EMR Research Tours
Fruit producers will be able to see the latest developments in plant irrigation, vineyard and orchard management at this year's Fruit Focus, helping them to improve outputs and efficiencies.
---
Earliest on Record Somerset Winter Wheat Harvest Begins
In a summer in which cereal harvest records have already been toppled, winter wheat is now being combined at the earliest date in living memory on a farm in Somerset.
---
Ireland's Michael Gallagher Top Dog Again at Skipton Sale
County Antrim's Michael Gallagher, from Armoy, was top dog on price with a 6,200gns sale for another impeccably bred dog rising two-years-old at Skipton Auction Mart's annual summer sale of working sheep dogs.
---
Unprecedented Details of Plant-Pathogen Co-evolution Revealed
The co-evolution of plant - pathogen interactions has been revealed in unprecedented detail in a study of one of the world's deadliest crop killers.
---
North-East and Scotland Top CAAV Exams
A farmer's son from Durham has topped the Central Association of Agricultural Valuers' exams, earning him the prestigious RASE Talbot Ponsonby Prize.
---
North Yorkshire Venue for English National Sheepdog Trials
There is something for everyone at the English National Sheepdog trial at Jervaulx Abbey on 27-29 July, where 150 of the country's top sheepdogs and their handlers will gather at the historic and picturesque site near Ripon.
---
Forests and Trees are Key for a Sustainable Future
Time is running out for the world's forests, whose total area is shrinking by the day, warns a new FAO report urging governments to foster an all-inclusive approach to benefit both trees and those who rely on them.
---
RSPCA Must Help Free Range Egg Producers Meet New Perching Rules
The chief executive of the British Free Range Egg Producers Association has called on RSPCA Assured to help its members meet new hen perching requirements.
---
Hive of Activity to Raise Awareness of Bees' Needs
Bees' Needs Week is back for the third year running from 9 - 15 July 2018.
---
Bolus Lambs at Weaning for Quicker Finishing and Increased Profit
Finishing lambs need to receive the optimum levels of essential trace elements to maximise growth rates, health and vitality – which will determine finishing time and ultimately, profitability.
---
Farmland Market is Getting Tougher
The farmland market in England is getting tougher, despite average values rising over the first half of 2018, according to land and property specialists Strutt & Parker.
---
New Livestock Traceability Service Agreement
A new agreement has been signed between AHDB and Defra setting out how AHDB could develop a new multi-species livestock traceability service for England.
---
Diverse Speaker Line Up for Women in Dairy Conference
NFU president Minette Batters is amongst the high profile speakers lined up for this year's Women in Dairy conference on Wednesday 19 September at Sixways Stadium, Worcester.
---
Longtown Primestock Sale
C&D Auction Marts Limited had forward 10 cattle, 1,461 prime lambs and 3,899 cast ewes & rams at their weekly sale at Longtown on Thursday 5th July 2018.
---
Agricultural Land Letting Set for Major Brexit Shake-up
The amount of land let in England and Wales remained static in 2017, but is set for a major shake-up after Brexit, according to the Central Association of Agricultural Valuers.
---
H&H Group Announce New CEO
Chartered Accountant and Corporate Financier Richard Rankin appointed as Chief Executive Officer of H&H Group PLC.
---
Latest Innovations in Agronomy at Fruit Focus
New fruit varieties and the latest agronomic innovations will help growers make the best of their crops at Fruit Focus this year.
---
Meetings to Give Insight Into Supplying the Halal Food Sector
More than 100 farmers attended the first in a series of open meetings, providing information and advice on the supply requirements for the halal food sector, during a busy market day at Welshpool Livestock Market.
---
Oilseed Rape Harvest Advancing
Oilseed rape crops may have been delayed by the cold winter and spring, but a short flowering period and recent dry weather means they have almost caught up, according to DLF Seeds.
---
New Farm Management Software Platform Launched
Figured, a leading accounting and farm management software platform in Australia, New Zealand and the USA, now enters UK.
---
JCB Announces £50 Million Investment in New British Plant
JCB has announced an investment of more than £50 million in a new British plant which will create hundreds of jobs and double production of cabs used on its machines.
---
High-Tech Strategies for Small Farmers and Organic Farming
Get an in-depth look into how innovations can both shape the future of organic farming and support smallholders worldwide.
---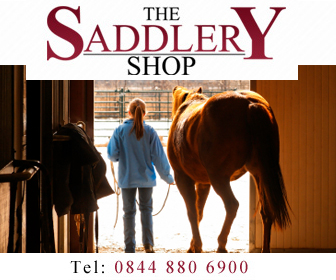 ---

Stackyard News
home | agri-services | pedigree pen | news | dairy | beef | machinery | property | organisations | site map