Stackyard News - May 2018
Agricultural, Environmental, Countryside and Farming News from the UK and beyond.
New Mindset Needed for Milking Parlour Maintenance
Larger herds, more specialist dairy farmers and innovations in technology require a new approach to milking machine maintenance and dairy farmers and engineers need to embrace remote support as a new approach for best service.
---
New Mindset Needed for Milking Parlour Maintenance
Larger herds, more specialist dairy farmers and innovations in technology require a new approach to milking machine maintenance and dairy farmers and engineers need to embrace remote support as a new approach for best service.
---
Beef Shorthorn Secures New 16,000gns Female Breed Record
Beef Shorthorn claimed a 16,000gns new cow and calf breed record in Stirling on Wednesday 23 May when Douglas McMillan staged the second and final part of his Coldrochie herd dispersal.
---
National Parks Review Launched
Environment Secretary Michael Gove has committed to conserve and enhance England's most cherished landscapes as a new review launches into the nation's National Parks and Areas of Outstanding Natural Beauty.
---
John Deere Supports Open Farm Sunday 2018
John Deere is once again supporting Open Farm Sunday as the machinery sponsor for this year's event, which takes place on June 10th, 2018 and has as its theme 'The Great British Farm Day'.
---
Carlisle Beef Shorthorn Peak at 7,000gns
Beef Shorthorn bulls sold to a top of 7,000gns and achieved 85% clearance whilst females went to 5,300gns in Carlisle on Friday 25 May at the breed society's official spring sale.
---
NEMSA Stalwarts Central to Both Breed – and Britain
Mule sheep breeders, like their stock-in-trade, are hardy types. Many have little choice, as custodians of some of the highest and most remote hill and upland farms in the north, ideally suited to the resilient breed.
---
England's Trees to be Quarantined
Environment Secretary Michael Gove launches the first Tree Health Resilience Strategy to protect England's trees from pests and diseases for generations to come.
---
Beef Farmers must Safeguard their Business from Uncertainty
Despite huge uncertainty in the agricultural sector, beef farmers must start to make decisions now in order to protect their business in what is likely to be a more volatile future marketplace.
---
Longtown Primestock Sale
C&D Auction Marts Limited had forward 33 cattle, 190 spring lambs, 2,706 prime hoggs and 2,121 cast ewes & rams at their weekly sale at Longtown on Thursday 24th May 2018.
---
Animal Welfare Research Leads to European Law Reform
Ground-breaking research aimed at improving bird welfare during poultry production has directly led to a change in EU law.
---
Consider Trace Elements as Grass Growth Accelerates
Livestock farmers are being urged to ensure that nutritional needs are met as spring grass growth accelerates and trace element intakes maybe compromised.
---
NSA Facilitates Defra Research at Breed Society Forum
The National Sheep Association's Breed Society Forum proved the perfect platform for discussion on the future of UK sheep farming at the annual gathering of UK sheep breed societies.
---
Visit Livestock Improvement Corporation at Royal Cornwall Show
As dairy farmers increasingly recognise the benefits of New Zealand management systems, LIC has grown its UK base significantly and will have a strong presence at this year's Royal Cornwall Show.
---
High Lambing Losses Emphasises Need for Raven Cull in Scotland
With reports of many young lambs being lost to raven predation this lambing time, the National Sheep Association is reiterating its support for the decision by Scottish Natural Heritage to grant licences to allow ravens numbers to be responsibly reduced.
---
Dairy Cows Enter Summer Months In Good Shape
Despite a long and tough winter, cows are in good condition and production levels have held up, according to Cargill's ruminant technical manager Philip Ingram.
---
KWS Launches Maize Row Width Trial
The standard row width for sowing maize seed is 75cms, but plant breeder, KWS, has launched a new trial for this year, to study the effects of using a figure of 50cms.
---
Safeguarding Animal Health and Welfare
On 22nd May the 'Safeguarding animal health and welfare: a priority for the future UK-EU relationship' event took place at the European Parliament in Brussels.
---
Improve Soil Health with Cover Crop Demos at Cereals 2018
Soil health is high on the agenda at the moment, with the government seeking to encourage soil protection across the industry.
---
Premium Pig Classes Expected at Royal Bath & West Show
Charismatic and intelligent animals, pigs are a popular attraction at the Royal Bath & West Show. But they are not the easiest animals to exhibit.
---
Final Chance to Apply for Countryside Stewardship
Farmers have just days left to submit a request for a Countryside Stewardship Scheme mid-tier application pack if they want to apply for an agreement starting on 1 January 2019, according to Strutt & Parker.
---
JCB in Pole Position for European Grand Prix Support
JCB is in pole position to play a vital role supporting Williams Martini Racing, as the team tours the top European Formula One circuits.
---
6,800gns Rosie is Top Sheepdog at Skipton
Exams prevented a 16-year-old schoolgirl from Northern Ireland attending the annual Spring sale of working sheep dogs at Skipton Auction Mart and seeing her charge become top price at 6,800gns.
---
22,000gns Dumandy Leads Ironstone Limousin Dispersal
A 22,000gns top call and three further five figure bids were the significant highlights of the dispersal of the Ironstone herd of pedigree Limousins on behalf of Messrs Smiths of Bloxham at Newark on Saturday 19th May.
---
EasyDrill Demonstration at Groundswell
The Sky EasyDrill will be demonstrated for the first time at the Groundswell event taking place on 27th - 28th June at Lannock Manor Farm, Weston, Hertfordshire.
---
Grahams Embryo Sets New Record
After hearing the story of Graham and Joanne McFarland the Northern Ireland Limousin Club leapt into action with a plan to raise funds for the NI Children's Hospice who has supported the family in recent months.
---
Oxford Farming Conference Seeks Leading Lights in Agri-Business
The Oxford Farming Conference launched its search for the leading lights in agri-business to join its 2019 Emerging Leader Programme at an event in Northamptonshire.
---
Seminars and Workshops a Key Feature at Scotsheep
Industry experts will be giving their views on a range of topics relating to the sheep industry in a comprehensive seminar and workshop programme at Scotland's national sheep event, NSA Scotsheep 2018, on May 30.
---
Bees Must Be Protected for the Future of Our Food
On World Bee Day, the UN Food and Agriculture Organization urged countries and individuals to do more to protect bees and other pollinators or risk a sharp drop in food diversity.
---
Kuhn Introduces the Double-U Roller to the Performer Range
KUHN Farm Machinery has enhanced the versatility of its range of PERFORMER deep tine-disc cultivators by adding a new 'Double-U' roller to the range's list of optional equipment.
---
Minister's Vision for Post-Brexit Agriculture Policy
George Eustice, the Minister of State for Agriculture, Fisheries and Food described his vision for post - Brexit Agricultural policy as "a change in mind set for farmers" at a recent Cornish event.
---
Longtown Primestock Sale
C&D Auction Marts Limited had forward 37 cattle, 94 spring lambs, 3,243 prime hoggs and 2,845 cast ewes & rams at their weekly sale at Longtown on Thursday 17th May 2018.
---
Court Confirms Neonicotinoid Ban was Legal
On Thursday 17th May the EU Court of Justice confirmed that the 2013 the European Commission decision to protect bees by introducing a ban on the use of three neonicotinoid insecticides on flowering crops, was proper and legal.
---
Top Sheep Judges & Entries at Royal Bath & West Show
Hugely diverse, the sheep classes at the Royal Bath & West Show bring in the entries and the crowds, and with competition set to heat up this year, the very best judges are needed.
---
Skelton Show … The Traditional Show with a Modern Attitude
Organisers of the popular Cumbrian Skelton Show scheduled for Saturday 7th July have been busy during the long winter months developing a new look website with easy to use online entry forms.
---
Wedding Fever! But Make Sure You are Tax Compliant
Whilst wedding fever is on everyone's minds, Saffery Champness is warning that for those providing rooms, barns, marquees, chapels, fields or gardens for ceremonies - HMRC has been adopting an increasingly hard-line approach to VAT compliance.
---
Report says Highlands & Islands Agriculture is Unique
The Scottish Crofting Federation has welcomed a report launched on 14th May that demonstrates unequivocally that Highlands and Islands agriculture and land use stands out as unique in Scotland and the UK.
---
[more]
---
Stabiliser Open Day to Focus on Pasture to Plate Benefits
From pasture to plate, genetic improvements led by Stabiliser Cattle Company have the ability to profit every player in the beef production chain.
---
Pasture for Life Milk Certification Launched
The Pasture-Fed Livestock Association has started to certify UK dairy farms producing milk from cows that are only fed fresh and conserved grass and pasture.
---
Welsh Farmer to Head Up UK Cattle Disease Control Standards
Leading Welsh dairy farmer Abi Reader has been appointed the new chair of CHeCS, the technical organisation that sets the specifications for health schemes involved in the control or eradication of endemic cattle disease in the UK.
---
£10m Grant for Peatlands Restoration
England's iconic peatlands will benefit from new government funds with an area the size of 10,000 football pitches to be restored to peat forming condition.
---
Germinal Introduces New Wildflower Mixture
A new wildflower seed mixture, specifically designed to produce a fast-establishing sward of UK-native wildflowers and meadow grasses has been launched by Germinal Amenity.
---
Grassland UK Helps Farmers Make the Most of their Assets
Silage making is in full throe across much of the country, but following a difficult winter and spring farmers need to take care to maximise quality and quantity this year.
---
Hartpury College Supports Dairy Industry Accreditation Awards
As the need for recognised industry standards increases at every level within the food sector, the MEA has developed the Parlour Safe accreditation scheme.
---
Neptune Amongst the Stars at Carlisle
There was a good trade for Charolais at Carlisle on Saturday 12th May where bidding peaked at 13,000gns, five lots traded at five figure sums and 58 bulls sold to an average of £5,420.
---
Farmings Contribution to the Economy Up
The latest Total Income from Farming figures from Defra show that farming's total contribution to the economy has risen to £10.3bn, an increase of 20%.
---
McHale to Exhibit full range at Grass & Muck 2018
At the FTMTA Grass & Muck on May 17th at Gurteen Agricultural College, Co. Tipperary, McHale will be demonstrating a full range of machinery, giving new and existing customers the chance to experience McHale high output machines in action.
---
New Environment Law to Deliver a Green Brexit
A new Environmental Principles and Governance Bill will ensure environmental protections will not be weakened as we leave the EU, the government has confirmed.
---
Seminars to Help Farmers Prepare for Change at Cereals 2018
Agriculture is facing unprecedented change. Brexit, restrictions on chemical usage, and accelerating scientific innovation all make for uncertain times. However, with revolution comes opportunity, so how can farmers ensure the best possible outcome for their business?
---
Longtown Primestock Sale
C&D Auction Marts Limited had forward 80 spring lambs, 3,418 prime hoggs and 3,722 cast ewes & rams at their weekly sale at Longtown on Thursday 10th May 2018.
---
Clear Strategy Needed for New Agri Schemes after Brexit
The Central Association of Agricultural Valuers has called on Defra to set out clear paths and timelines for phasing out Basic Payment and introducing the new Environmental Land Management schemes after Brexit.
---
Changes to Inheritance Tax Could Seriously Impact on Farming
The Office of Tax Simplification has launched a consultation on the review of Inheritance Tax.
---
Dorset Sheep Excel at Exeter May Fair
A huge entry of more than 2,100 Dorset sheep were presented at the prestigious Dorset Horn and Poll Dorset May Fair in Exeter on Wednesday 9th May, selling to a top price of 2,000gns.
---
Charolais Embrace SNP Technology to Improve Breed Efficiency
With advancements in technology and a greater need for farmer efficiencies and improved breeding, the Charolais Society has announced a change in their DNA testing procedures from the 1 July 2018.
---
Sprays and Sprayers put to the test at Cereals 2018
Crop protection and chemical usage is a hot topic at the moment, with pressure mounting on farmers to be more precise with applications for both environmental and financial reasons.
---
Goldies Moonlight Tops Stirling Charolais
Trade held up well at the Charolais Society sale where buyers came out in force to ensure a steady demand which resulted in the averages improving by £815 from last year, at Stirling on Monday 7 May.
---
Majestic Rules Carlisle Limousins at 35000gns
The bumper fortnight of British Limousin Cattle Society sales also reached a peak on Saturday 5th May at Carlisle with a total of 117 bulls selling to average £6523.46 with a solid clearance rate of 80%.
---
Joe Concentrates on Dorset Sheep
Buyers and vendors from across the UK will be attending the first major breeding sheep sale of the year in Exeter on May 8th & 9th - the Dorset Horn and Poll Dorset Sheep Breeders' Association annual May Fair.
---
Warning of a Resistance Gene at Risk in Oilseed Rape
A new study by University of Hertfordshire researchers has discovered that an important source of gene resistance against one of the leading pathogens of oilseed rape.
---
Airedale Tops Skipton Pedigree Native Cattle Sale
Father and son David and Josh Isherwood, secured a championship and reserve championship double with a brace of home-bred bulls at Skipton Auction Mart's third annual pedigree native cattle show and sale.
---
Slow Start to the Year for English Farmland Market
The number of farms publicly marked in England during the first three months of the year fell, with poor weather delaying some launches and others choosing to market their land privately, according to Strutt & Parker.
---
Opportunities abound at Pig & Poultry Fair
The pig and poultry sectors have a buoyant future ahead of them, attracting many new entrants and expanding enterprises in recent years. So what is it that is makes the industry so appealing?
---
Farm Inspection Review Announced
A comprehensive review of farm inspections to remove bureaucratic burdens placed on farmers has been announced by Environment Secretary Michael Gove.
---
Longtown Primestock Sale
C&D Auction Marts Limited had forward 21 cattle, 50 spring lambs, 2,817 prime hoggs and 2,638 cast ewes & rams at their weekly sale at Longtown on Thursday 3rd May 2018.
---
Mistletoe Mystery - Something's Missing from the Kissing Plant
Mistletoe is a plant steeped in ancient associations with druids and Northern European folklore and since the 18th century, has been synonymous with kissing at Christmas time.
---
The Story behind the Polaris Ranger
It's been two decades since the RANGER® 6×6 vehicle was introduced and revolutionised the side-by-side category in 1998.
---
Vital Knowledge Exchange Opportunity at Grassland UK
Farmers could get a huge amount more production from their grass – and Grassland UK taking place on Thursday 10th May can show them how.
---
Learn From the Past for New Agri Environment Measures
The Tenant Farmers Association is encouraging DEFRA to return to the principles of the Environmentally Sensitive Areas scheme when developing new agri-environment policy for the post Brexit era.
---
Major Livestock Industry Event Scheduled for Carlisle
The Borderway Agri-Expo, hosted by Harrison & Hetherington and held at Carlisle, will return in 2018 following on from the unprecedented success of the event in 2017, which attracted over 13,000 visitors.
---
Nigel Evans Appointed Chairman of ASAO Council
The Executive Director of the Cheshire Agricultural Society and The Royal Cheshire Show, Nigel Evans has been appointed Chairman of the national Association of Show and Agricultural Organisations.
---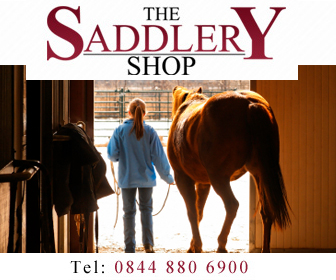 ---

Stackyard News
home | agri-services | pedigree pen | news | dairy | beef | machinery | property | organisations | site map