Stackyard News - April 2018
Agricultural, Environmental, Countryside and Farming News from the UK and beyond.
Lighting Strikes 4,600gns at Skipton Blue Highlight
Striking top call of 4,600gns at Skipton Auction Mart's 2018 pedigree beef season opener the annual 'Blue Wednesday' show and sale was Pendle Lightning.
---
Halpin Silage Contracting Business a Claas Act
Pat Halpin and his wife Carmel farm in the Golden Vale near Knocklong in Co. Limerick. They have a spring calving herd of 350 Holstein Friesian cows and supply Dairygold Coop.
---
45 Years of Rapeseed Breeding Finally Pays Off
After nearly 45 years in the industry, Mike Pickford - the UK's only independent oilseed rape breeder - has managed to get not one, but two varieties onto the Recommended List.
---
Mclaren Races to 6,500gns at Welshpool
Charolais bulls met a solid commercial trade at Welshpool on Saturday 28 April where 32 bulls sold to average £3,986.72, with a clearance rate of 70%.
---
Marketing, Promotion and Youth Key, says New NEMSA Chairman
The new North of England Mule Sheep Association chairman Kevin Wilson has begun his two-year term of office with a clarion call to farming's future generations.
---
Built in Britain by JCB
Built in Britain by JCB - a new partnership to celebrate the very best of british engineering at the confused.com London motor show.
---
Applying Kiwi Lessons in West Tyrone
Killeter, Co Tyrone dairy farmer James Hemphill returned home last May from a six month working holiday in New Zealand with renewed confidence in the future of grass based milk production.
---
Further Restrictions on Neonicotinoids Agreed
Further restrictions on neonicotinoid pesticides have been approved following a vote in the European Commission.
---
Kiwikit Launch Flashmate to UK Beef Market
A new, innovative heat detection product, FlashMate, is now available to UK beef farmers, and promises to improve timing of inseminations across the herd to see an increase in conception rates.
---
Act Now to Safely and Effectively Treat Chafer Grubs
Chafer grubs are soil-dwelling larvae of chafer beetles. Depending on the species of chafer they either feed on decaying plant material or plant roots.
---
20 Years of the Zetor Forterra
Zetor Tractors is celebrating the Forterras 20th birthday. Since 1998, the total of 21,500 tractors of this model range have been sold to 55 countries.
---
Addington Fund unveils Cornwall's Best Farmers
David, Suzanne and Tom Simmons, the family behind Riviera Produce, have been crowned Cornwall's overall Farmers of the Year.
---
Forty Sheep Breeds on Show at NSA Scotsheep 2018
No fewer than 40 sheep breeds will be on show in the demonstration area at NSA Scotsheep 2018 to be held at Kings Arms Farm, Ballantrae, Girvan, South Ayrshire, on Wednesday, May 30.
---
New Investment to Help Struggling Anaerobic Digestion Plants
Many anaerobic digestion plants are struggling to make a profit, but landowners, plant owners and operators can now turn to a specialist investment fund for help.
---
Longtown Primestock Sale
C&D Auction Marts Limited had forward 42 cattle, 13 spring lambs, 2,256 prime hoggs and 2,277 cast ewes & rams at their weekly sale at Longtown on Thursday 26th April 2018.
---
Beef Student of the Year Award
The Beef Shorthorn Cattle Society Student of the Year award goes to University of Nottingham's Henry Scholefield.
---
Look Beyond the Can to Maximise Wild Oat Control
Growers should adopt an integrated approach to wild oat control this spring, with chemical and cultural control methods used in tandem to reduce the bank of unwanted seeds.
---
Lucerne Can Help Build Dairy Farm Resilience
Lucerne could have a key role in helping to future-proof many UK dairy farms, such is its potential as a source of homegrown protein and quality fibre.
---
£2m Funding to Restore Historic Farm Buildings
A new grant scheme is being piloted this year in five National Parks, offering funding for land managers to restore their historic farm buildings.
---
CLA Warns Against 'Sharp Drop' in Direct Farm Payments
A sharp drop in direct farm payments post-Brexit would put at risk a strong future for the British farming industry, the CLA has said.
---
Wiltshire Herd Takes Top Award for Johne's Control
The 2018 HerdWise Best Practice Award for Johne's Control has been presented to James Smith, herdsman for TWF Hawking, Oldfield Farm near Chippenham with runner up is Laura Elliot from Tedion Farm, Kilgetty, Pembrokeshire.
---
Opportunity for Sheep Breeders to Influence Defra Research
An opportunity for sheep breeders to feed into an exciting research project assessing UK sheep genetics and its future possibilities awaits those attending this year's National Sheep Association Breed Society Forum.
---
Agricultural Sales Depot Taking Shape
A major new agricultural dealership, which will give Writtle University College students access to the latest machinery and technology as well as insight into a successful land-based business - is taking shape.
---
Record Entries for Cornwall Farm Business Awards
The Cornwall Farm Business Awards have received a record number of entries, with all categories expected to see some fierce competition.
---
Positive Livestock Auction Market Throughput Figures
Average values rise as throughput figures for England & Wales show healthy picture and good demand during challenging year.
---
Giving Equine Herpes Virus the Wobbles
Work aimed at developing a new vaccine to protect against abortigenic and neurological equine herpes virus has begun at veterinary charity, the Animal Health Trust.
---
Changes to the Helm at H&H Group
After exactly 10 years at the helm as Chief Executive of H&H Group PLC, Brian Richardson has announced he will be leaving the business later in the year.
---
Record Advanced Ticket Sales for 2018 NFYFC Convention
Advanced ticket sales to The National Federation of Young Farmers' Clubs' Annual Convention in Blackpool are the highest recorded in the last decade, and organisers are anticipating a record number of young farmers to flock to the seaside town.
---
Longtown Primestock Sale
C&D Auction Marts Limited had forward 33 cattle, 32 spring lambs, 2,123 prime hoggs and 2,766 cast ewes & rams at their weekly sale at Longtown on Thursday 19th April 2018.
---
Restoration Project Returns Natural Characteristics to River
The natural characteristics of an 800 metre stretch of a River, in Norfolk, have been successfully restored following a partnership project between the Norfolk Rivers Internal Drainage Board, and the Environment Agency.
---
Positive Mood for Skipton 2018 Pedigree Beef Sales
Skipton Auction Mart's 2018 pedigree beef show and sale season begins next week on Wednesday, April 25, with the traditional pipe-opener, the annual 'Blue Wednesday' highlight.
---
Undersow Arable Silage to Boost 2018 Forage
Livestock producers should consider growing an arable silage and grass mixture to boost forage this summer and autumn, according to DLF Seeds.
---
Operation Bo Peep Sees Safe Return of Farmer's Ewes
Fourteen stolen pregnant ewes have been safely returned to their Cumbrian farm thanks to a revolutionary marking system, Tectracer.
---
Maximise Efficiencies with the Latest Machinery at Grassland UK
Many livestock producers are reassessing their machinery fleet in a bid to improve efficiencies ahead of Brexit, and there will be plenty to consider at Grassland UK 2018 which takes place on Thursday 10 May.
---
RBST Release 2018 Watchlist
The Rare Breeds Survival Trust, the only UK charity dedicated to monitoring, preserving and promoting rare breed farm animals and horses, have released the 2018 Rare Breeds Danger List report.
---
AGCO Academy Apprentices Collect Awards
Agricultural Engineering Apprentices and Parts Apprentices recognised during award ceremony.
---
Half-Way House for Basic Payment Scheme
As predicted by the professional team at H&H Land and Property, due to the latest mapping and eligibility changes, they are finding that in many instances, the Basic Payment Scheme applications are proving to be more complex than in previous years.
---
Scops Nematodirus Warning for Sheep Farmers
Sheep farmers must be on their guard against nematodirus now that a sudden increase in temperatures has been forecast, warns the Sustainable Control of Parasites in Sheep group.
---
Low Volume Additive Delivers Results at Dervock
Last year Dervock dairy farmer Jonathan McAlister, applied Ecosyl additive to his first cut silage for the first time.
---
The British Farming Awards is back for 2018
After a hugely successful event last year, which saw the awards take part in a number of BBC series' including The Farmers' Country Showdown for a second year, more than 700 farmers and industry professionals attended the sell-out event.
---
[more]
---
John Deere's New Compact Tractor
John Deere's new 3038E compact tractor is an economical and versatile machine suitable for a wide variety of customers.
---
Longtown Primestock Sale
C&D Auction Marts Limited had forward 21 cattle, 3,170 prime hoggs, 30 spring lambs and 3,593 cast ewes & rams at their weekly sale at Longtown on Thursday 12th April 2018.
---
Landowners and Contractors must Clarify Insurance Responsibilities
Landowners and contractors are being urged to ensure they have suitable agreements in place before work commences on farm, to avoid insurance shortfalls and disputes in the future.
---
Lely Celebrates 70 Years with a Look to the Future
At the Lely Future Farm Days, Lely presented its vision of the sustainable, fully robotic dairy farm, designed around the cow and committed to the principle of management by exception.
---
V-Mac Silos €5M Expansion Creates 30 Extra Jobs
McAree Engineering Ltd, a third Generation Family business based in Ballinode, Co. Monaghan, have announced a €5M expansion and the creation of 30 jobs over the next two years.
---
Riders' Styles Can Affect Horse Lameness
Equine research conducted in collaboration between researchers at the University of Uppsala in Sweden and at the Royal Veterinary College has been published in the journal PLOS ONE by the Public Library of Science.
---
NFUS and MSP Discuss Solution to Adverse Weather Troubles
NFU Scotland President Andrew McCornick met with Emma Harper MSP on Tuesday to discuss the serious problems Scotland's farmers are facing after months of bad weather.
---
Ban on Live Animal Exports for Slaughter Explored by Government
The Environment Secretary has launched a call for evidence for a potential ban on the live export of animals for slaughter once the UK leaves the EU.
---
UK Agriculture must Innovate before Brexit
Farming must adapt quickly to remain competitive after Brexit, increasing productivity through innovation and enlisting younger, more highly trained farmers to bring renewed leadership to the sector warns the CAAV.
---
Tickets on Sale for this Year's Cereals Event
Tickets are now on sale for this year's Cereals Event with visitors able to make savings by booking in advance.
---
Helping Your Horse to Lose Weight
For some horse owners, you may take a look at your equine friend one day and notice that they're a little tubbier than usual.
---
Shearing Workshops Offer Essential Technique and Advice
Cox and Ritchey, part of the Allflex UK Group Ltd, has teamed up with Heiniger to host a series of sheep shearing workshops and practical advice sessions at seven locations throughout the UK.
---
Talks Ongoing to Avoid Irrigation Abstraction Fee Hike
Water level management authorities across the country are continuing to raise significant concerns at the threat of licence fee hikes.
---
Young Farmers to Debate Their Rural Futures
Members of the National Federation of Young Farmers' Clubs will discuss their hopes and fears for a rural future post-Brexit at the organisation's AGRI Brunch.
---
Have Timber Prices Peaked?
There has never been a better time to sell your standing or roadside timber. That is the message from Tilhill Forestry to forest owners with mature timber.
---
Genetic Secrets that could Shape Future Wheat Crops
A new study has isolated a gene controlling shape and size of spikelets in wheat in a breakthrough which could help breeders deliver yield increases in one of the world's most important crops.
---
Spring Under-sowing Option Will Boost Forage Production
Under-sowing spring cereals with a perennial ryegrass ley has the potential to increase production whilst cutting establishment costs, advises Germinal's Helen Mathieu.
---
Students Deliver a Farm to Fork Culinary Experience
Northumberland College's Professional Cookery students have been working in partnership with the College's Kirkley Hall Farm as part of a farm to fork initiative to create a special a-la-carte Northumberland lamb dining experience.
---
Farmers Urged to Insure Flocks Against Sheep Worrying
Sheep farmers are being urged to take cover against the potential financial losses incurred by sheep worrying after the latest spate of distressing attacks reported across the country.
---
Increased Need For Dairy Farmers to Consider Hygiene Products
As opportunities to export increase, consumers take a greater interest in what they are eating and drinking, dairy farmers are being strongly advised to consider the suitability of their dairy hygiene products for their specific end market.
---
Reinvest in Grass Leys to Avoid Forage Shortage
Farmers should consider adding Westerwolds to their grass leys this spring to prevent forage shortages later in 2018, and to help set them up for a better season next year.
---
Great New Products at the British Pig & Poultry Fair
It is said that necessity is the mother of invention. But innovators in the pig and poultry sectors are constantly pushing the boundaries to improve animal health, welfare and efficiencies.
---
Don't Miss National Grid's Deadline
Time is running out for farmers and landowners who want to host a large-scale power generation or battery storage scheme, with the deadline for Capacity Market qualification looming.
---
The FAO Food Price Index Rises for the Second Month
The FAO Food Price Index rose in March, driven by robust increases in grains and dairy prices.
---
Longtown Primestock Sale
C&D Auction Marts Limited had forward 33 cattle, 17 spring lambs, 2,241 prime hoggs and 2,318 cast ewes & rams at their weekly sale at Longtown on Thursday 5th April 2018.
---
Charity Lamb First to be Sold in New Skipton Sheep Sales Ring
The much anticipated first fixture in Skipton Auction Mart's brand-new Lingfield sheep sales ring produced a solid turnout for an Easter bank holiday Monday of 2,657 head and another very sharp trade to match.
---
Dorsets Delight the Robson Family
Dorset sheep clearly delight George Robson and family of Doagh Co Antrim as they run, not only an award winning 50 strong pedigree flock, but 550 commercial pure bred ewes.
---
New Holland Reveals T9 Auto Command Tractor
Over 40 New Holland dealer personnel were introduced to new T9 Auto Command at a high horsepower event. Dealers were able to review new features and test drive T9, T8, T7 Long Wheelbase and T7 Heavy Duty models.
---
CLA Campaign for Universal Broadband Reaches Milestone
A watershed moment in the CLA's long-running campaign to end the digital discrimination against rural homes and businesses has been reached.
---
ASAO Chairman is Awarded Top Agricultural Award
The Chairman of the UK's Association of Shows and Agricultural Organisations, has received a prestigious Fellowship Award from the Council for Awards of Royal Agricultural Societies.
---
Skipton New Calf Sale Ring Launched
Skipton Auction Mart's brand-new rearing calf sales ring was packed to the rafters for the first-ever sale in the new facility on a snowy Easter Monday.
---
Introducing the New Krone Ballerina Round Baler
The entire farming industry is struggling to cope with a shortage of skilled labour. In an effort to combat this, KRONE has unveiled a new round baler designed to appeal particularly to female customers – the KRONE Ballerina.
---
New Livestock Service Champions Farm to Fork Traceability
The development of a new Livestock Information Service to give farmers and processors accurate information about animals and their movements has been announced today by Environment Secretary Michael Gove.
---
iTexel Conference gives Opportunity to Learn
This autumn's iTexel conference will provide farmers and those in the allied industries with a unique opportunity to gain a greater insight of the Texel Society's breed development.
---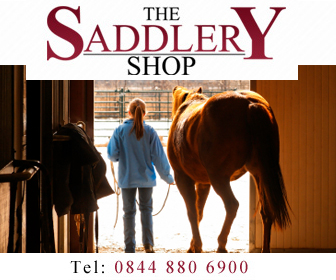 ---

Stackyard News
home | agri-services | pedigree pen | news | dairy | beef | machinery | property | organisations | site map