Stackyard News - March 2018
Agricultural, Environmental, Countryside and Farming News from the UK and beyond.
Public Goods Delivered in Bishopdale
Yorkshire Dales land managers and environmental organisations work collaboratively to combat climate change and flooding.
---
Financial Certainty in an Uncertain World
Farmers are being told to prepare for an uncertain future amid changing consumer trends, Brexit, and reducing support payments. But how can they prepare for the unknown?
---
Robert Towers Field Day at CCM Skipton
Red Rose sheep farmer Robert Towers, of Camp House Farm, Farleton, had a field day at Skipton Auction Mart, when exhibiting both the champion and reserve champions at the headline Easter prime lambs show.
---
Review Farm Tenancies before Brexit, advises CAAV
Landlords and tenants should consider reviewing tenancy agreements before Brexit, to ensure they remain fit for purpose, according to the Central Association of Agricultural Valuers.
---
Carlisle Beef Shorthorn Females Peak at 4,500gns
Beef Shorthorn females sold to a top of 4,500gns and bulls to 4,000gns in Carlisle on Friday 23rd March at the breed society's early spring sale.
---
HRH The Prince of Wales looks to the future at Newton Rigg
On Monday 26th March, HRH The Prince of Wales, Patron, The Prince's Countryside Fund, attended the National Centre for the Uplands at Newton Rigg College to meet with staff, students, and beneficiaries of the Fund.
---
Over 60 Percent of UK Dairy Producers Using Water Inefficiently
The UK's dairy producers may be unaware that they are using higher volumes of water than necessary and should be encouraged to benchmark water use, according to a water conservation expert.
---
100 Years of John Deere Tractors
100 years ago on 14th March 1918, Deere & Company entered the tractor business. The biggest success story in the agricultural machinery industry started with the Waterloo Boy in the Midwest of the United States.
---
'Real Buzz' at Scottish New Entrants Gathering
A vibrant audience gathered to hear from a strong line-up of speakers at this year's New Entrants into Farming Gathering.
---
Hartpury Announces Agricultural Bursary
Hartpury has launched a new bursary scheme to help more UK students looking for careers working with animals and in farming to benefit from its world-leading facilities.
---
Claas Introduce New Moisture Metering Devices
Moisture content is a critical parameter for professional straw dealers and hay storage. The moisture value forms the basis for decisions on the quality grade and storage conditions.
---
Icelandic Farmer Chooses an Ifor Williams Trailer for Tough Terrain
When a farmer who raises sheep in rugged country close to the Arctic Circle needed help with moving his flock around he turned to Europe's top trailer maker to provide the answer.
---
Animal Welfare Enhanced for Chickens
A welfare code for meat chickens has been updated as part of a programme of reforms to safeguard and enhance the welfare of animals.
---
Sheep Shearers on their way to UK
The National Association of Agricultural Contractors is delighted to announce that that shearers will be allowed to enter the UK this year, in a time-limited window, to provide a vital source of highly skilled and experienced staff for shearing contractors.
---
Former Chief Veterinary Officer Joins RUMA Scientific Group
RUMA has announced that former Chief Veterinary Officer Nigel Gibbens is joining its Independent Scientific Group.
---
SRUC helps lead charge in fight against Bovine TB
SRUC is working with the Agriculture and Horticulture Development Board to embark on two new projects which will take the agricultural industry one step closer to eradicating Bovine TB.
---
One Step Closer to CCTV in all Welsh Slaughterhouses
The British Veterinary Association has welcomed a statement from the Welsh Government which hints at future legislation to introduce CCTV in Welsh slaughterhouses.
---
Digestion Eats into an Animal's Ability to Lead its Group
Consuming a large meal temporarily costs dominant animals their position at the head of a moving social group.
---
Farmpay, Farmer-to-Farmer Payment Service Launched
A new online farmer-to-farmer payment system will unlock value from supply chain.
---
Longtown Primestock Sale
C&D Auction Marts Limited had forward 24 cattle, 4,297 prime hoggs and 3,605 cast ewes & rams at their weekly sale at Longtown on Thursday 22nd March 2018.
---
Soil Health a Key Focus at Cereals 2018
Soil health is a hot topic right now, with Michael Gove's latest announcement to incentivise no-till farming confirming just how much of a priority it is for UK agriculture.
---
Get Involved in NSA Sheep Worrying Campaign
As sheep worrying cases continue to be publicised at an alarming rate, the National Sheep Association is asking dog owners, together with the farming community, to unite in spreading positive messages on enjoying the British countryside responsibly.
---
Royal Ulster Agricultural Society 2018 AGM
There was a great turn out at the 2018 Annual Meeting of the Royal Ulster Agricultural Society on Friday 9th March.
---
Focus on Agronomy to Get Most from Spring Barley
Prospects for good margins from spring barley mean growers must not neglect two of the most important aspects of the crop's agronomy needed for good yields and quality this season, a leading agronomist is urging.
---
New Research shows Farmers can Save Money at Lambing Time
Anthelmintic treatment of ewes around lambing time, often with long-acting products, has become common practice on UK sheep farms.
---
Zetor on show at Agrotech Kielce 2018
The greatest attractions at the stand of the ZETOR brand during the Polish Agrotech trade fair in Kielce were the new products UTILIX and MAJOR with a new design.
---
Permitted Development Rights to Boost Rural Housing
Farmers and landowners will be able to create new housing for local people in England more easily from 6 April, following changes to permitted development rules.
---
STFA calls for Investigation into Buccleuch Estate Management
The Scottish Tenant Farmers Association has said that Buccleuch Estates announcement that it has asked the Tenant Farming Commissioner to examine its negotiations with agricultural tenants over farm leases is welcome.
---
College Gets Ready to Welcome Royalty
HRH The Prince of Wales is to visit Newton Rigg College on Monday 26 March. HRH will spend time at the College's National Centre for the Uplands meeting staff and students.
---
Upland Farmers – Make Your Voices Heard
The Yorkshire Dales National Park is urging local farmers and landowners to try to find time out from lambing to respond to the government's major consultation on the "Future of Agriculture".
---
Kuhn Expands its Trailed Sprayer Range
Kuhn Farm Machinery has added four new models to its range of OCEANIS trailed crop sprayers: the OCEANIS 5002, 5602, 6902 and 7702 machines have tank capacities of 5000, 5600, 6900 and 7700 litres respectively.
---
Beet with AD Potential fares well in UK Trials
New varieties of high dry matter energy-dense beet now available in the UK are making the crop more viable as a feedstock for anaerobic digestion.
---
Vaccination now Critical for Lungworm in Scotland and Northern England
Scotland and northern counties of England have become 'hotspots' for lungworm disease in grazing cattle, according to recent research from the University of Liverpool.
---
British Blues to the fore at Young Bull Showcase
British Blue-cross entries once more led the way when claiming both red rosettes for the second year running at Skipton Auction Mart's Spring show and sale of young feeding bulls.
---
Outstanding Unspoilt Lake District Farm For Sale
Michael CL Hodgson/ H&H Land and Property have launched onto the market what they describe as "A stunning ring-fenced 100 acre hill farm, with planning permission for conversion of three stone barns."
---
Plenty of Change Ahead for Rural Businesses
Last week's Spring Statement may not have been full of headlines, but there are plenty of changes ahead for farmers and rural businesses, according to accountant Old Mill.
---
Natural England Board Members Appointed
Secretary of State for the Environment, Food and Rural Affairs, Michael Gove has appointed 5 members of the Board of Natural England.
---
Act Quickly to Avoid Grid Application Fees
Farmers and landowners who are interested in energy generation or storage projects should act quickly to avoid potentially steep fees.
---
Longtown Primestock Sale
C&D Auction Marts Limited had forward 20 cattle, 4,649 prime hoggs and 5,640 cast ewes & rams at their weekly sale at Longtown on Thursday 15th March 2018.
---
[more]
---
Newbirks Herd Bags Another Craven Dairy Championship
The Wharfedale-based Newbirks pedigree Holstein Friesian dairy herd of father and daughter, David and Suzy Lawson, picked up its second Craven Dairy Auction championship of the year at the opening March sale at Skipton Auction Mart.
---
Act Now to Prepare for Brexit, warns CAAV
Farmers have just six or seven years to get their businesses ready for the tremendous changes which Brexit could bring, according the Central Association of Agricultural Valuers.
---
Beef Shorthorn Reports Another Record Uptake
The Beef Shorthorn Cattle Society has reported yet another record uptake, with registrations up 64% since 2012, reflecting commercial producers' continuing demand for a modern functional suckler cow.
---
Think About Using Home-Grown Protein
Farmers could cut costs and boost meat and milk production at minimal cost by utilizing more home-grown protein.
---
Show and Sale of Ewe Hoggs A Major Feature of NSA Scotsheep
A show and sale of pairs of ewe hoggs born in 2017 will again be a major feature of this year's biennial national sheep event NSA Scotsheep 2018.
---
Women-Only Training has its Place Says Crofting Federation
Scottish Crofting Federation is clear that women-only agricultural training is necessary and responds to specific requests from women seeking to develop their agricultural experience.
---
British Blue Cattle Return to Dungannon
A British Blue Pedigree Cattle sale is being held in Dungannon Farmers' Mart on Friday March 23rd the first time in almost a decade, writes Rodney Magowan.
---
Hat Trick Win for Champion of 2018 Dairy Expo
Harrison & Hetherington's Borderway UK Dairy Expo, held on Saturday 10th March, saw the Bradbury family from Derbyshire, take away the prestigious Champion of Champions for an unprecedented third time.
---
Kuhn Variable Chamber Round Balers Updated for 2018
KUHN Farm Machinery has updated its popular range of VB variable chamber round balers, with four new models now available in the UK.
---
Earby Poultry Breeder Rules Craven Feather Auctions Roost
A trio of Large Old English Game Brown Red from Stephen Wilson, headed the pecking order when crowned champions at the Craven Feather Auctions Spring show and sale of poultry and waterfowl at Skipton Auction Mart.
---
25% of Welsh Herds Test Positive for BVD
Tests carried out under the Gwaredu BVD scheme indicate that more than a quarter of Welsh beef and dairy herds are infected with Bovine Viral Diarrhoea.
---
Landowners Call for Crackdown on Criminal Hare Coursing Gangs
Rural landowners are calling for specific sentencing guidelines to target criminal gangs betting on the killing of hares with dogs.
---
Address Trace Element Needs During Lambing
The lambing season offers an ideal window to carry out routine management practices that improve animal health for the year ahead and farmers should take this opportunity to supply the necessary trace elements to their flocks.
---
Time to get on top of 2018 EFA Calculations
Farmers are advised to start the process of measuring and mapping any features they intend to use to meet their 2018 Ecological Focus Areas obligations to avoid falling foul of greening rule changes.
---
Swaledale In Lamb Ewe tops at £2,600
Harrison & Hetherington Ltd held the Annual Prize Show & Sale of Individual Crowned Swaledale Ewes, Shearlings and Gimmer Hoggs on behalf of the Swaledale Sheep Breeders Association at Kirkby Stephen on Wednesday 7th March.
---
Basic Payments Scheme Window Opens
The Rural Payment Agency has confirmed that the application window for all Basic Payment Scheme applications in 2018, opens on Tuesday 13th March.
---
George McRobbie wins Confor Forestry Award
George McRobbie, described as 'a stalwart of the 21st century forestry and timber sector' has been named as the winner of Confor's Dedicated Service to Forestry Award for 2018.
---
Peat Partners Share Expertise
Finnish peat restoration project, Hydrology LIFE, will visit its twinned UK project, Pennine PeatLIFE, to share expertise and experience.
---
Nematodirus Forecast Launched
It may not feel like it in parts of the UK hit by 'The Beast from the East' and Storm Emma, but spring is just around the corner – and with it the annual deadly threat from the roundworm Nematodirus in lambs.
---
Longtown Primestock Sale
C&D Auction Marts Ltd had forward 34 cattle, 4,500 prime hoggs and 4,110 cast ewes & rams at their weekly sale at Longtown on Thursday 8th March 2018.
---
Prehen Produces Top UK Holstein – Again!
The Prehen Holstein Herd of Stuart Smith and family, is again in the animal breeding headlines having produced the breed's top genomic PLI heifer in the entire UK.
---
Rural Land Markets Face Huge Changes
The rural land market could see some massive changes in the coming years if new Government proposals come into effect, the Central Association of Agricultural Advisers has warned.
---
Game & Wildlife Conservation Trust Chairman to Step Down
Ian Coghill, the Game & Wildlife Conservation Trust's longest-serving chairman, will be stepping down from his role.
---
Skills Minister Visits Askham Bryan College
The Rt Hon Anne Milton, Secretary of State for Apprenticeships and Skills was given a hands on tour of Askham Bryan College on Tuesday 6th March demonstrating the value of land-based education and learning.
---
Beware of Business Rate Bills warns CAAV
Farmers and landowners could face higher business rate bills by making minor changes to their businesses, the Central Association of Agricultural Valuers has warned.
---
Agri Marketing Specialist Appointed to Lantra Board
The Managing Director of a PR, marketing and communications agency specialising in agriculture and the rural economy has been appointed a trustee of Lantra.
---
Charolais Genetics Improvement Recognised by the Harman Awards
The Harman awards were presented by the Charolais Society Vice-chairman and award founder Ben Harman at the Stirling sale on 20th February.
---
Take Advice to deal with Complicated Liver Fluke Situation
The prediction by the National Animal Disease Information Service for a high risk of liver fluke disease in North, West and central Scotland, West Wales and Cornwall this winter have been borne out by incidences recorded over recent months.
---
Get Ready for Change at the British Pig & Poultry Fair
Farmers face a lot of uncertainty in the coming years, but armed with the best advice from the industry's top leaders they will be able to make the most of any opportunities which lie ahead.
---
Solid Trade for Aberdeen Charolais Bulls
A combination of pedigree and commercial interest saw a solid trade for Charolais bulls at the Royal Northern Agricultural Society Spring Show on Wednesday 28 February.
---
Septic Tank Regulation Reminder for Rural Property Owners
Property owners with a septic tank are reminded that they may be legally required to upgrade their systems within the next two years.
---
Record Entries Across all Sections at Borderway UK Dairy Expo
Borderway UK Dairy Expo features the finest of Dairy cattle from across the UK and a line-up of renowned International and British Judges.
---
KWS Launches Four New Forage Maize Varieties
Plant breeder, KWS, has launched four, new-generation maize hybrid forage and energy varieties, which are available for 2018 planting.
---
UK Young Shepherds take the Medals in European Olympics
In a fantastic showcase of UK shepherding skills, four young competitors from England, Wales, Scotland and Northern Ireland dominated the European 'Ovinpiades' Young Shepherd Competition in Paris.
---
8,100gns Skipton Sheepdog Returns to Breeder
Both the top price 8,100gns broken dog and 1,600gns pup went home in the same vehicle following the annual winter sale of working sheep dogs at Skipton Auction Mart.
---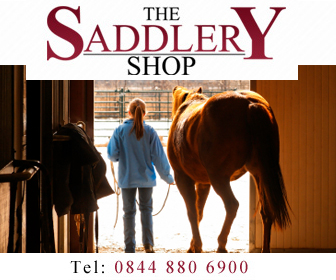 ---

Stackyard News
home | agri-services | pedigree pen | news | dairy | beef | machinery | property | organisations | site map