Stackyard News - February 2018
Agricultural, Environmental, Countryside and Farming News from the UK and beyond.
Method of Slaughter Labelling Proposal up for Discussion
A proposal for comprehensive method of slaughter labelling will be discussed by the All Party Group for Animal Welfare (APGAW) in the House of Lords on Tuesday 27th February 2018.
---
Borderway UK Dairy Expo 2018 Attracts Huge Industry Support
Focus on best practice at Borderway UK Dairy Expo an event for farmers committed to the industry and who want to learn, improve and grow their business.
---
Get Succession Sorted Before Brexit, advises CAAV
Many farmers are reassessing their business plans in light of Brexit, and it's vital that they add succession planning to the agenda, according to the Central Association of Agricultural Advisers.
---
Importance of Soil and Water highlighted at GWCT Conference
Advice on how to reverse declines in soil health and water quality within a profitable farming business was shared to industry experts at the 2018 GWCT's Allerton Project Soil and Water Conference.
---
Celebrate a British Hero this Spring
New NFU president Minette Batters is calling on the British public to get behind Great British Beef Week, which returns for the eighth consecutive year from April 23-30.
---
T.I. Allison Memorial Award 2018 Winner Announced
Following the Annual Members Meeting for the NSA Northern Region, current Chairman Eddie Eastham was delighted to announce the 2018 winner of the T.I. Allison Memorial Award as Alan Alderson of Barras Farm, Kirkby Stephen.
---
Next Breed Of Livestock Auctioneers Graduate
The next generation of livestock auctioneers took centre stage during a graduation ceremony at Harper Adams University, and in doing so were awarded their Fellowship of the Livestock Auctioneers Association.
---
Hartpury Secures £1 Million Investment for Smart Farming Project
Hartpury College and University Centre Hartpury, a leading provider of agricultural education, is set to make Gloucestershire the go-to hub for agricultural technology after securing funding for a new initiative.
---
European Young Farmers to Discuss Trade and Policy Post-Brexit
Young farmers from across Europe will visit the UK in March to discuss the impact of potential trade and policy changes post-Brexit at a seminar organised by The NFYFC and the NFU Next Generation Forum.
---
Skipton Auction Mart Undertakes Major On-site Development
Work is progressing on two major developments at Skipton Auction Mart's Gargrave Road site.
---
New Holland T7 wins Tractor de España 2018 Award
New Holland Agriculture was awarded the Tractor de España 2018 title for the T7.225 tractor. The winning tractor was singled out for the award by a jury panel of industry experts.
---
65,000gns Aultside Meanmachine Leads Carlisle Limousins
Limousin bulls met with spectacular demand and a storming trade at the British Limousin Cattle Society's early spring sale held at Borderway Mart on Saturday 17th February.
---
Longtown Primestock Sale
C&D Auction Marts Limited had forward 24 cattle, 4,386 prime hoggs and 5,356 cast ewes & rams at their weekly sale at Longtown on Thursday 22nd February 2018.
---
Slaughterhouse CCTV Law will help Safeguard Animal Welfare
Legislation to make CCTV cameras mandatory in slaughterhouses in England to safeguard animal welfare has been laid today by Environment Secretary Michael Gove.
---
High Rainfall Leads to Increase in Land Subsidence
Is your land over a former coal mine and experiencing subsidence - Tracey Jackson MRICS FAAV, Associate and Chartered Surveyor with H&H Land and Property looks at the repercussions of recent reports on subsidence.
---
NEMSA Looks to the Future with Confidence
NEMSA, the North of England Mule Sheep Association, remains in fine heart, with a growing membership fast approaching four figures and a solid financial footing, members heard at a well-attended 34th annual general meeting.
---
Data Protection Pitfalls Could Cost Farmers £millions
New data protection rules could potentially cost farmers millions of pounds in fines if they do not comply, the Central Association of Agricultural Valuers has warned.
---
Sam Martin Wins Fleming Youth Trophy
Sam Martin of the Springhill British Blue Herd in Co Down, Northern Ireland has been awarded the John Fleming Trophy for his contribution to the British Blue Cattle Society.
---
New NFYFC Chairman calls for more Food and Farming Education
The new Chairman of leading rural youth organisation The National Federation of Young Farmers' Clubs wants to see more food and farming education in schools.
---
NFUS Calls for Supermarkets to Commit to Scottish Lamb
NFU Scotland has written to all major supermarkets asking them to commit to offering tasty Scottish lamb this Easter.
---
NSA Highlights Proposed Sheep Dipping Regulation Change
A proposed five-fold increase in licence fees for farmers and contractors to dispose of waste water after dipping sheep is a potential threat to the high animal welfare standards that producers in the UK pride themselves on, says the National Sheep Association.
---
New Holland Presents Autonomous T4.110F Vineyard Tractor
New Holland Agriculture is partnering with E. & J. Gallo Winery, the largest family-owned winery in the world, in a pilot project testing its NH Drive autonomous technology applied to T4.110F vineyard tractors.
---
Spotlight on Soils at Cereals 2018
Good soil health and structure are the basis for any successful crop. Get it right, and you will benefit from high yields and better returns but get it wrong, and it could mean a failed crop.
---
Longtown Primestock Sale
C&D Auction Marts Limited had forward 40 cattle, 5,606 prime hoggs and 4,725 cast ewes & rams at their weekly sale at Longtown on Thursday 15th February 2018.
---
Vets Delighted to see Animal Welfare High on the Political Agenda
Labour's draft policy document, 'Animal Welfare For The Many, Not The Few', was published on Wednesday 14th February 2018.
---
Dairymaster Stood Out from the Crowd at Dairy Tech
Dairymaster stood out from the crowd with a large stand at the RABDF Dairy Tech Event in Stoneleigh Park near Coventry on 7th February 2018.
---
Crofting Federation Welcomes Government Loan
Scottish Crofting Federation has welcomed the advance loan for less favoured areas provided by Scottish Government and urges crofters to take advantage of it.
---
Land Transaction Tax set to Increase Cost of Farm Purchase
The Land Transaction Tax is the Welsh replacement for Stamp Duty Land Tax and will increase the cost for many purchases of farmland.
---
Volac Introduces New Calf Milk Formula Range
Dairy-Tech 2018 saw British young animal nutrition specialist Volac unveil a new range of calf milk replacers that have been performance-formulated to give dairy calves the best possible start in life.
---
[more]
---
Farmers Favouring Progressive Grass Silage–making Practice
Trends towards more progressive grass silage–making practices identified in a new dairy farmer survey should help UK producers improve milk from forage performance.
---
Food and Drink Export Sales Soar in Brexit Boost
Overseas sales of UK food and drink continued to soar last year, with record exports of over £22 billion in 2017.
---
Facilitation Fund Provides Conservation Boost
The fourth round of the popular Countryside Stewardship Facilitation Fund has been one of the most successful yet, with 37 new groups of farmers signed up to agreements.
---
Stay Ahead at the British Pig & Poultry Fair 2018
Pig and poultry producers are well known for embracing new technology and business tools, and many are planning further investment to ensure a bright future in the years ahead.
---
Herefordshire Dairy Wins NMR RABDF Gold Cup 2017
Brothers, Chris and Rich Norman, and their team from The Leen, Pembridge, Herefordshire have won the NMR RABDF Gold Cup 2017. Runner-up and recipient of the NMR Silver Salver is James Tomlinson, Bilsborrow, Lancashire.
---
Weigh Animals Regularly or Risk Going Out of Business
The next three to five years will be all about efficiency – part of which is embracing new technology and ensuring you make the most of all farm data to raise profitability on your unit.
---
Multi Million Pound Grants Scheme for Farmers
Defra has opened a £60m grant scheme for equipment purchases that will provide new small-scale equipment for farmers across all sectors.
---
Good Nutrition Key to Antibiotic Reduction
Farmers must utilise alternative treatments and good nutrition to protect the future of critically important antibiotics, according to speakers at a recent farm seminar.
---
Foot and Mouth Disease Contingency Plans Tested
Government departments across England, Scotland, Wales and Northern Ireland are testing foot and mouth disease contingency plans in Exercise Blackthorn.
---
Trade Stand Bookings Rolling in for Scotsheep 2018
Bookings for trade stand space and breed exhibits, from both breed societies and individual breeders, are rolling in for Scotland's national sheep event, NSA Scotsheep 2018, which takes place on Wednesday 30th May.
---
Re-emergence of Forgotten Crop Pathogen
Scientists, breeders, farmers and conservation groups must continue to work in close collaboration to prepare for the potential re-emergence of a forgotten crop pathogen, a new study advises.
---
Longtown Primestock Sale
C&D Auction Marts Limited had forward 47 cattle, 4,129 prime hoggs and 4,725 cast ewes & rams at their weekly sale at Longtown on Thursday 8th February 2018.
---
Land at Risk from New Round of Compulsory Purchase Orders
Increasing demand for land from developers is threatening landowners' property assets, potentially leaving them out of pocket and with serious upset to their business.
---
2018 George Hedley Memorial Award Winner Announced
The National Sheep Association has announced the posthumous winner of the 2018 George Hedley Memorial Award as Samuel Wharry from Carnlough, County Antrim.
---
13,000gns Dyke Macbeth Tops Stirling Limousin Bulls
Strong and steadfast demand highlighted the sale of Limousin bulls held at United Auctions Stirling market on Monday 5th February 2018.
---
Beef Shorthorn Lead Stirling Bull Sales at 20,000gns
Beef Shorthorn bulls led the Stirling bulls sales' trade at 20,000gns on Monday 5 February at the breed society's official annual spring fixture.
---
Drone Technology has a Multitude of Applications for Farmers
The use of drone technology for farming and land management is becoming increasingly relevant and widespread, but further regulation now in the offing.
---
Bowberhill Holstein Herd to Disperse
The complete dispersal of the award winning Bowberhill Holstein herd, will be conducted by Harrison & Hetherington at Carlisle with guest auctioneer Tom Brooksbank on Friday 16th March 2018.
---
Be Aware of Mapping Changes when Applying for BPS
As we await on-line access for the 2018 Basic Payment Scheme, H&H Land and Property are urging farmers and landowners to pay close attention to their land data, and ensure field boundaries and eligible areas are mapped accurately before submitting their application.
---
Silver Leaf Award for MF 3700 Specialist Tractors
Massey Ferguson has added further to its trophy cabinet with the award of a Silver Leaf for its new MF 3700 tractors in the Innovation Awards presented at Italy's Fieragricola Show for agricultural technologies.
---
World Milk Expo
Milk is the uniting factor on the trade show floor of the World Milk Expo. This new exhibition will be held on June 20, 21 and 22, in the Netherlands.
---
Correct Compaction after Wet Weather advises Barenbrug
Livestock farmers across the UK should get to grips with soil sampling over the next four to six weeks to tackle any issues that might be lurking, undetected, beneath the surface - such as compaction.
---
Livestock Worrying Campaign Launched
Dog owners are being asked to act responsibly when exercising their animals in the countryside and always be mindful that there may be grazing livestock nearby.
---
Farm Attraction Winners
The winners of this year's best farm and rural attractions were announced at the National Farm Attractions Network annual conference and awards ceremony at the International Centre in Telford on 1st February.
---
Longtown Primestock Sale
C&D Auction Marts Limited had forward 20 cattle, 4,591 prime hoggs and 5,098 cast ewes & rams at their weekly sale at Longtown on Thursday 1st February 2018.
---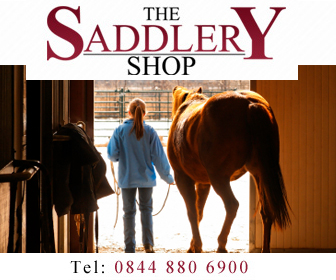 ---

Stackyard News
home | agri-services | pedigree pen | news | dairy | beef | machinery | property | organisations | site map