Stackyard News - January 2018
Agricultural, Environmental, Countryside and Farming News from the UK and beyond.
Farmer Trust Central to Success of Northern Forest Proposal
The National Sheep Association is warning that calls for rural stakeholders to help lead work on the Northern Forest proposal could be dampened, amid the awaited decision on proposals to release lynx into Northern England.
---
Beware Implications of Rural Housing Push, warns CAAV
The Government's drive for more house building could help with rural housing struggles - but landowners need to be aware of the effects of the new reforms.
---
Countryside Stewardship - Simplicity vs Choice
The new simplified wildlife offers under Countryside Stewardship give farmers an opportunity to sign up to a less complicated form of the scheme, but land managers should still consider whether a full Mid-Tier agreement would be more beneficial.
---
Mart Newsletter Urges Farmers to Prepare for Brexit
Farmers are being urged to prepare now for Brexit to ensure they are fit for the future.
---
New Study into Laminitis
Equine welfare is set to be improved by a new PhD study into the chronic condition of laminitis, a painful and debilitating equine foot condition that often requires prolonged treatment, or even euthanasia in severe cases.
---
Ban on Live Animal Exports could be a Step Closer
A reception took place on Monday 29 January at the House of Commons calling for an end to live animal exports for slaughter.
---
8000gns Haltcliffe Maria Leads Major Reduction Sale
The major reduction sale from the Haltcliffe Limousin herd of Craig Ridley, Wigton, on Friday 26th January didn't disappoint the crowd who packed into Borderway Mart, Carlisle.
---
Wales Experiences Sharp Rise in Access to Superfast Broadband
Wales has experienced a rapid increase in access to superfast broadband - from 29.4% of homes and businesses in 2010 to 94.2% by December 2017.
---
Ruma Drop-In Antibiotics Clinic at Dairy-Tech
A drop-in 'clinic' will be in operation at Dairy-Tech to help vets and farmers discuss antibiotic treatments on dairy farms and generate ideas for reducing, refining or replacing use.
---
Full-Fat Dairy Produce Could be Good for You
New research finds that regular consumption of full-fat dairy products can reduce the risk of developing type 2 diabetes compared to eating low-fat dairy products.
---
Cabrio Ryegrass Retains 1st Position
Cabrio Ultra Fine Ryegrass has once again been announced as the number one variety in the BSPB's Series L Table 1 for perennial ryegrasses in 2018.
---
Team Approach Critical to Improve Herd Health
Vets need to be able to work more closely with farm staff and outside advisors so that collective recommendations are made on how best to progress with animal health management.
---
New Field Station Makes Space for Innovative Crop Science
A field experimental station at Church Farm, Bawburgh, in the Norfolk countryside, will allow scientists at the John Innes Centre to carry out ground-breaking research in crop improvements.
---
Parlour Safe Accreditation Recognised by Red Tractor
The Milking Equipment Association Parlour Safe Dairy Technician Accreditation is scheme recognised by the Red Tractor Assurance Scheme.
---
R.A.B.I sees Record Rise in Benefit Enquiries
In 2017, The Royal Agricultural Benevolent Institution helped people from the agricultural sector claim record levels of state benefits.
---
Longtown Primestock Sale
C&D Auction Marts Limited had forward 26 cattle, 5,869 prime hoggs and 4,053 cast ewes & rams at their weekly sale at Longtown on Thursday 25th January 2018.
---
Local Economy Benefits from Grouse Shooting Season
The local Peak District community is reflecting on what was a successful grouse shooting season, with most estates having witnessed a full shooting programme, due to favourable weather conditions.
---
Crofters call on Government to Create Small Local Abattoirs
The Scottish Crofting Federation has called on the Scottish Government to give tangible support to the creation of small local abattoirs that can underpin the meat niche market Scotland seeks.
---
Bryan Griffiths takes over as NSA Chairman
The National Sheep Association is pleased to announce North Devon farmer Bryan Griffiths as its new Board of Trustees Chairman.
---
British Cattle Breeders' Club Conference 2018
World leaders in the field of cattle genetics gave an overview of the latest technological developments on the first day of the 2018 British Cattle Breeders Club's annual British Cattle Conference.
---
Young Sheep Farmers Embark on NSA Ambassador Programme
After its most competitive selection process yet, the National Sheep Association is thrilled to announce the 12 young individuals selected to take part in its 2018 NSA Next Generation Ambassador programme.
---
Ben is Top Forestry Student
An Aberdeen University student is celebrating after winning an award from Tilhill Forestry and graduating with an MSc in Environmental and Forest Management.
---
Beware of Grid Connection Con Warns Roadnight Taylor
Rural landowners are being conned into paying £1,000 or more for spurious applications to connect potential energy generation or battery storage sites to the power network.
---
What Now for Organic Milk?
The organic milk sector has been on a roll recently, with new joint ventures and alliances announced here in the UK and abroad, new brand launches and a phenomenal export story amid good global demand for organic products.
---
Post-Brexit Uncertainty for the Animal Medicines Industry
Noah says the lack of Government progress contributes to increasing uncertainty surrounding the Post-Brexit future of the animal medicines industry.
---
Longtown Primestock Sale
C&D Auction Marts Limited had forward 23 cattle, 5,379 prime hoggs and 3,038 cast ewes & rams at their weekly sale at Longtown on Thursday 18th January 2018.
---
Consistency and Taste are Key
There's a need for British beef to be the best in the world - establishing brands and opportunities for farmers to create and open new markets where eating quality is valued, and premium prices can be achieved.
---
MF Offers Young Farmers Special Deal on Tractor Finance
Massey Ferguson, through its finance partner, AGCO Finance, is further supporting the new generation of farmers with the offer of a special finance package.
---
[more]
---
Caring for Calves Over Winter
There are some 'added extras' in caring for calves over winter – just like getting a vehicle ready for the colder months, according to Cargill's calf and heifer specialist Bianca Theeruth.
---
Sheep Scab Mite Showing Resistance to Endectocide Products
Sheep farmers must take note of recently published evidence of resistance in sheep scab mites to the 3-ML endectocide products.
---
Abbey Venue for 2018 English National Sheepdog Trials
Some 150 of the country's top sheepdogs and their handlers will meet at Jervaulx Abbey near Ripon in North Yorkshire this summer, to compete in the 2018 English National Sheepdog Trial.
---
Changes to Countryside Stewardship for 2018
H&H Land and Property, one of the North of England's leading Rural Property Agencies, has welcomed today's launch of the Countryside Stewardship Scheme for 2018 by Natural England.
---
Family Succession Planning – Avoid the Dispute
Louis Fell of George F White, discusses the challenges surrounding family succession planning.
---
Free Sheep Scab Testing for Scottish Flocks
Scottish farmers are being reminded that free laboratory testing for sheep scab is available from SAC Consulting Veterinary Services.
---
Supplementing Sows' Milk in Situ Boosts Litter Weaning Weight
A helping hand by supplementing the sow's milk in situ has been shown to go a long way in improving piglet performance, according to Yorkshire-based Cargill pig specialist David Hardy.
---
Crofters Broadly Welcome Gove's View on Future Agricultural Policy
The Scottish Crofting Federation has largely welcomed the Secretary of State for Environment, Michael Gove's views on agriculture set out in his paper 'Farming for the next generation'.
---
The Importance of Soils and Water
The importance of soils and water will be highlighted to farmers, researchers and policymakers at what promises to be a thought-provoking conference in February.
---
Avian Flu Found in Wild Birds in Dorset
Bird flu has been detected in wild birds in Dorset, for first time this winter, the Department of Environment, Food and Rural Affairs has confirmed with more expected over the coming days.
---
Primestock Buyers Out in Force at Skipton
There was a strong attendance of retail customers returning to the Skipton Auction Mart ring after the holidays for the primestock shows on Monday.
---
Vital to Embrace Change for Future Sustainability
There is much change to come within global agriculture and farmers are being strongly advised to embrace these changes to ensure their business is sustainable for future generations.
---
CHeCS Farmers Rewarded by Defra in new TB Rules
The role of CHeCS biosecurity measures in reducing the risk of a TB breakdown has been recognised in new Government rules, which will see participants in CHeCS TB herd accreditation programmes exempt from more frequent testing.
---
YoungsRPS Expands with First Scottish Office
Chartered surveyors and property consultants YoungsRPS is set to open its first office north of the border after recently adding new offices in Newcastle and Yorkshire.
---
Longtown Primestock Sale
C&D Auction Marts Limited had forward 27 cattle, 5,601 prime hoggs and 3,876 cast ewes & rams at their weekly sale at Longtown on Thursday 11th January 2018.
---
NFU calls for Basic Payment Scheme Bridging Payments
The NFU has called on the RPA to provide certainty for the 8,000+ claimants who may still be waiting for Basic Payment Scheme payments, to match what has been done for farmers in Scotland and Wales.
---
Everything from Massey Ferguson is New!
Public debuts for new Massey Ferguson Tractors, Balers, Hay Tools and Telehandler at Lamma 2018.
---
Ifor Williams Supplies Mobile Bar Trailer
A bespoke mobile bar supplied by Europe's leading trailer maker, Ifor Williams, is set to become the toast of major outdoor events across the UK.
---
UK Stabiliser Cattle Officially Cross French Borders
The first live exports of UK Stabiliser cattle to France have been delivered in part of a five-year contract between Stabiliser Cattle Company and Bovinext to fulfil French demand for British beef genetics.
---
Farming for the Next Generation
A transcript of the speech, exactly as it was delivered by Secretary of State Michael Gove at the Oxford Farming Conference 2018 setting out his vision on the future of our farming industry.
---
Outlook Strong as JCB Employees Get Pay Rise of 3.9%
JCB shop floor employees have returned to work to a New Year pay rise of 3.9% and order books at their strongest in the company's history.
---
Use Insurance to Provide Inheritance, says Old Mill
Farming families who want to provide an inheritance to all their children & but don't want to split up the farm & should consider using an insurance policy to pay out on their death.
---
Longtown Primestock Sale
C&D Auction Marts Limited had forward 5,024 prime hoggs and 4,049 cast ewes & rams at their weekly sale at Longtown on Thursday 4th January 2018.
---
2018 Farm Attraction Awards Finalists Announced
Over 30 farm parks, rural attractions and industry suppliers from around the UK have made it through to the finals of the National Farm Attractions Network annual awards.
---
Storm Desmond – Two Years On
In December 2015, Storm Desmond delivered unprecedented amounts of rainfall across Cumbria flooding over 6000 properties and businesses leaving a trail of devastation estimated to cost as much as £500m.
---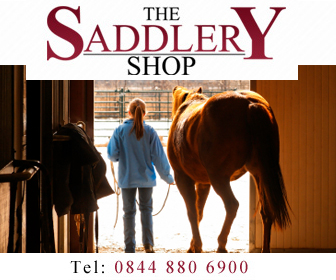 ---

Stackyard News
home | agri-services | pedigree pen | news | dairy | beef | machinery | property | organisations | site map