Stackyard News - July 2017
Agricultural, Environmental, Countryside and Farming News from the UK and beyond.
Black Mountains Land Use Partnership Awarded £Million Grant
The Black Mountains Land Use Partnership has announced that it has been successful in securing a grant of £1,004,155.00 from the European Agricultural Fund for Rural Development.
---
Chicken Firm Slashes Antibiotic Use Through Holistic Remedies
Experts in poultry health have helped one of the UK's largest food businesses to slash its antibiotic usage in the past two years, by adopting an holistic approach to animal well-being.
---
Scientists Call for Global Crop Alliance to Support Food Security
A group of world-leading crop scientists, including the Principal & Chief Executive of SRUC, has called for a global crop network to systematically tackle threats to global food security.
---
Commoners Win Major Legal SPS Challenge
The NFU has welcomed news that top-up payments - totalling millions of pounds - will be paid to eligible commoners in the next few days as a result of a major legal win.
---
Welsh look to Integrate Checs into Bovine TB Control
The inclusion of CHeCS Bovine TB Herd Accreditation in new TB rules issued by the Welsh Government and a consultation recently launched by Defra has been welcomed in a presentation to vets at the Royal Welsh Show.
---
67th British National Ploughing Championships
Over 230 top ploughmen and women from all over Britain will compete in October in the 2017 British National Ploughing Championships at Bishop's Lydeard, Somerset.
---
All Set for Buoyant Early Ram Sale
Early lambing flockmasters will have a wider choice than ever at the 27th Annual NSA Wales & Border Early Ram Sale, to be held at the Royal Welsh Showground on Monday 7 August.
---
Lamb from the UK's Rarest Breed of Sheep Wins Top Award
In partnership with Jimmy Doherty, Rare Breeds Survival Trust put the UK's native breeds to the test with Jimmy's Native Breed Sausage Awards. A huge number of entries were judged and star ratings were awarded to 29 different pedigree bred sausages.
---
Whiskey Infinity is Royal Welsh Show Limousin Champion
As is usual for late July all roads in Wales led to the showground at Llanelwedd, Builth Wells for this year's Royal Welsh Show over 24th to 27th July.
---
New Varieties from Barenbrug on Scottish Recommended List
Three new forage grass varieties from Barenbrug UK will appear on the new Recommended Grass and Clover List for Scotland when it is published later this year.
---
European Antibiotic Report Links Antibiotic Use and Resistance
A European report analysing use of antibiotics and occurrence of resistance in bacteria from humans and food-producing animals, confirms UK farm animal use is comparatively low against many of its European neighbours.
---
Longtown Primestock Sale
C&D Auction Marts Limited had forward 20 cattle, 2,153 prime lambs and 4,733 cast ewes & rams at their weekly sale at Longtown on Thursday 27th July 2017.
---
CropTec 2017 Returns to Drive Arable Innovation
Forward-thinking farmers and agronomists will have the opportunity to explore a wide range of novel science and innovative technology when the CropTec show returns to Peterborough at the end of November.
---
Challenger Track Tractors to be sold under Fendt Banner
AGCO, has announced that the Challenger Team, Challenger track tractors and sprayers will be integrated into the Fendt AGCO brand in the Europe and Middle East sales region.
---
Soil Assessment Key Prior to Autumn Reseeding
Think you're a decent grassland manager? According to independent soil and grassland management consultant Chris Duller, the answer lies beneath the ground's surface.
---
New Honda Initiative Helps to Improve ATV Safety for Young Farmers
In a bid to help young farmers work more safely on All Terrain Vehicles, Honda is offering a free training course to the 25,000 members of the National Federation of Young Farmers' Clubs across England and Wales.
---
Environment Secretary Celebrates Global Success of Welsh Lamb
Global appetite for Welsh lamb is at an all-time high, with exports - making up a third of Wales' total food and drink exports - smashing £110 million last year, Environment Secretary Michael Gove announced on Monday 24 July.
---
Industry is Undecided about the Impact of Brexit
NOAH's inaugural Brexit Barometer report has revealed that optimism and uncertainty are vying for position on the future of the animal medicines industry in the UK.
---
Back to the Future for Sustainable Farming
Merging of tradition and innovation to be discussed at Agri-Tech East's REAP 2017 conference at the Wellcome Genome Campus Conference Centre in Hinxton, Cambridge on 7th November.
---
MF in Gold Partnership with Young Farmers in Wales
Massey Ferguson, a worldwide brand of AGCO, is further increasing its support for the new generation farmers as a Gold Corporate Sponsor of The Wales Federation of Young Farmers Clubs.
---
Fruit: A Bright Future Ahead Despite Labour Concerns
Labour availability and changing weather patterns pose considerable challenges to fruit and vine growers, but armed with the latest varieties, technology and advice there is a bright future ahead.
---
YFC's Pledge to Deliver More Farm Safety Training
During Farm Safety Week (24-28 July) The National Federation of Young Farmers' Clubs is calling on its 624 clubs to commit to delivering a potentially life-saving farm safety training course to its 25,000 members.
---
The Unfrozen Moment - Delivering A Green Brexit
The Secretary of State for Environment, Food and Rural Affairs, Michael Gove, has outlined his vision on the future of our natural environment post Brexit.
---
Traditional County Durham Livestock Farm For Sale
H&H Land and Property have launched to the market North Gill Farm, a 117 acre traditional north east livestock farm with large farmhouse and extensive farm buildings.
---
Experience of a Lifetime Awaits College Students
The experience of a lifetime awaits three students from Newton Rigg College, Cumbria as they get ready for a visit to a bear sanctuary in a Croatian National Park as part of their studies.
---
TFA Selects New Legal Expenses Insurance Partner
The Tenant Farmers Association is delighted to be entering a new partnership with Legal Protection Group to provide legal expenses insurance for its members including cover for agricultural landlord tenant disputes.
---
Longtown Primestock Sale
C&D Auction Marts Limited had forward 29 cattle, 2,582 prime lambs and 5,710 cast ewes & rams at their weekly sale at Longtown on Thursday 20th July 2017.
---
Farms Still Missing Out on Mobile and Broadband Services
Farmers are still struggling to get reliable mobile phone coverage and access to internet services, a new survey of NFU members has found.
---
New Holland Launches New Specialist Tractor
New Holland Agriculture launches its cleaner, quieter, more efficient T4 FNV tractors to the UK at Fruit Focus on 19 July 2017.
---
The Big Questions for UK Agriculture Post-Brexit
In just 21 months' time the UK agricultural sector will operate outside The Common Agricultural Policy, so how quickly will changes be felt, what form will the changes take, and how will the UK manage to take charge of its own agricultural destiny.
---
GrowQuip 2017 - Equip Yourself for Success
Anthea McIntyre MEP is to deliver a keynote speech at GrowQuip 2017 - the international conference, dinner and industry showcase brought to you by Commercial Horticultural Association.
---
Charolais Cattle Society Welcomes New Chairman Chris Curry
Northumberland breeder Chris Curry who farms at Low Burradon near Thropton, was elected Chairman at the society's recent AGM at The Royal Highland Show after joining the Society council in 2014.
---
Compulsory Purchase Action to Triple, Warns CAAV
Demand for housing and infrastructure is set to soar in the coming years, leading to a likely tripling in compulsory purchase actions, according to the Central Association of Agricultural Valuers.
---
Store Lamb Trade Gives Heart to Both Vendors and Buyers
The Heseltine family, notched up a notable hat-trick of consecutive victories when again consigning the first prize pen at Skipton Auction Mart's opening store lamb show and sale.
---
NSA Rejects Procedures Behind Lynx Release Licence Application
With Lynx UK Trust having submitted a formal application to Natural England for a release licence for lynx into Kielder Forest, the National Sheep Association is continuing to raise serious concerns around processes and proposals adopted by the body.
---
Limousin Research Creating Opportunity in Suckler Herds
The British Limousin Cattle Society has announced delivery of four new Maternal Genomic Breeding Values for the Commercial Sector.
---
[more]
---
New App is the Bee's Knees in Understanding Bumblebees
Members of the public are being urged to play a part in helping scientists understand the needs of the UK's dwindling bumblebee populations with a new app launched by Coventry University ahead of Bees' Needs Week.
---
Driving the Distance for Dementia
HMP Kirkham prison officer Andy Maxfield is finalising plans to set a brand new Guinness World Record by driving from John O'Groats to Land's End on a John Deere lawn tractor, while raising money for Alzheimer's Society.
---
Growers Advised to Crimp Unevenly Ripened Cereals
Some spring cereals in parts of the UK are ripening so unevenly this year that many growers are expected to face problems with their harvest or storage.
---
Wales Wins Charolais Youth National Final
With the demise of the Livestock Event at the NEC, this year's Charolais Youth stock judging national final was hosted the Society President Peter Donger and his family on Saturday 1 July.
---
Farmland Market Levelling Out
The value of farmland in England appears to be levelling out after two years of gradual decline, despite a year of political and economic turmoil.
---
Longtown Primestock Sale
C&D Auction Marts Limited had forward 24 cattle, 2,386 prime lambs and 3,853 cast ewes & rams at their weekly sale at Longtown on Thursday 13th July 2017.
---
South West Growers Show Expands for 2017
Reflecting the extensive scope of interest amongst visitors and exhibitors across the commercial horticulture sector, South West Growers Show has expanded to introduce a dedicated amenity and landscape section for the 2017 edition.
---
NFU says Government Must Address Labour Concerns
There could be a significant shortage of people to work on Britain's farms and throughout the food and farming sector if government does not address growing concerns over agriculture's access to workers, a new NFU report says.
---
New Additions to Claas Corto Drum Mower Range
Although disc mowers account for the lion's share of CLAAS UK mower sales, there is still a demand for drum mowers.
---
New Crop Sciences Research Centre at NIAB in Cambridge
The Higher Education Funding Council for England has announced funding for the creation of a new Cambridge Centre for Crop Science, developed by the University of Cambridge in collaboration with NIAB.
---
New John Deere Gators & Lawn Tractor at the Game Fair
John Deere's new XUV 5 Series Gator utility vehicles plus the award-winning X350R lawn tractor will be featured on the P Tuckwell Ltd dealer stand at The Game Fair 2017.
---
H&H Group Welcomes Highly Respected Vet to the Board
H&H Group PLC has announced the appointment of Colin Lindsay as non-executive director. With over 26 years practicing at Capontree Vets in Brampton, Colin has established a wealth of knowledge within the rural sector, not only locally but also internationally.
---
ADA Reiterates 7-Point Flood Manifesto
As the new government now takes shape and Defra begins engaging with the rural community, ADA has reiterated its stance on delivering a proactive and effective service to help reduce flood risk and maintaining water resources.
---
Global Food Commodity Prices Projected to Remain Low
Global food commodity prices are projected to remain low over the next decade, as demand growth in a number of emerging economies is expected to slow down, according to the latest 10-year agricultural outlook published by the OECD and FAO.
---
Wine Growing? Why Not?
This week's announcement that the English wine industry has enjoyed another record year with production jumping by almost one fifth and producer turnover increasing by 16 per cent over last year to £132 million, is all good news.
---
Teachers able to 'Take the Lead' in Countryside Education
Teachers can now access an excellent range of resources to help deliver lessons on UK sheep farming and the issue of sheep worrying, thanks to a joint initiative between the National Sheep Association, Farmers Guardian and Farming and Countryside Education.
---
Huge Array of Kuhn Kit at Royal Welsh Show
KUHN Farm Machinery will be displaying a wide range of grassland and livestock equipment at this year's Royal Welsh Show, with everything from fertiliser spreaders, mower conditioners, rakes and balers to mixer wagons, ploughs and sprayers on display.
---
Check Farm Partnerships to Avoid Unnecessary Tax
Farming businesses which operate as partnerships should check the legal ownership of their land and update partnership agreements to avoid a hefty tax bill.
---
Dairy Stewardship Group Will Deliver on Antibiotic Targets
A new industry-wide Dairy Antimicrobial Stewardship Group has been launched to create and implement a strategy delivering on a range of antibiotic-use targets due to be announced in October.
---
Wheat and Meat Push FAO Food Price Index Higher in June
Global food commodity prices rose in June, led by wheat and meat prices. Global cereals supply remain robust, with stock levels headed for new record.
---
Farmers Must Consider Their Options
As we move towards the uncertainty of new trade arrangements, lower subsidy payments and potential labour provision issues post-Brexit, farmers are given the latest information on how they can develop and grow their farming enterprises.
---
Longtown Primestock Sale
C&D Auction Marts Limited had forward 39 cattle, 2,067 prime lambs and 3,653 cast ewes & rams at their weekly sale at Longtown on Thursday 6th July 2017.
---
New Champion at Skipton Prime Cattle Show
Keelham Farm Shop swooped to buy the champion in a fine show of cattle at Skipton's July Prime Show.
---
New Wormer Available to Sheep Farmers
A new wormer monepantel, marketed under the brand name Zolvix, became available on 1st July 2017 in the UK, for use by farmers via SQPs, pharmacists and vets.
---
Focus Prime Lamb Supply Chain Expands
More lamb producers are invited to join Focus Prime, the ground-breaking supply chain initiative launched 12 months ago by lamb processor, 2 Sisters Red Meat in collaboration with Innovis.
---
Land Agent Beats Off Strong Competition to Claim Top CAAV Prize
A dedicated young land agent scooped top honours in the Central Association of Agricultural Valuers' professional exams recently, earning her the prestigious Talbot Ponsonby prize.
---
Stock Bull Leads Gascoine's Commercial Dispersal at Newark
The dispersal of the commercial suckler herd from the Gascoines Group, on Saturday 1st July saw a packed ringside of buyers eagerly competing for this well bred, top drawer herd of spring and autumn calving cows.
---
Stratford Hampshire Down Rams Sell to 1,500gns
Hampshire Down ram lambs were bid to a top of 1,500gns three times at Stratford on Saturday 1st July at the breed association's official national sale.
---
Kuhn Extends its Primor Feeder and Blower Range
Kuhn Farm Machinery has extended its range of dual-purpose trailed feeder and straw blowers with the addition of two extra-wide models.
---
Cyber Crime – Protecting Your Business
With computers and technology integral to all businesses, it's a growing
concern for all sectors including farming.
---
Current Legalisation will not allow Proposed Lynx Release
With rumours abound of an imminent application by Lynx UK Trust for a release licence for lynx, the National Sheep Association is warning that current legislation would not allow such a release to take place.
---
New Forest Managers for Tilhill Forestry
Two new Forest Managers have been appointed to strengthen the company's operations across Kent, Sussex, Surrey and Hampshire.
---
Growing for the Future Latest Equipment at Fruit Focus
Keeping on top of the latest innovations in horticulture can be difficult, but visitors to Fruit Focus on Wednesday 19th July are sure to get a great insight into the newest and best technologies.
---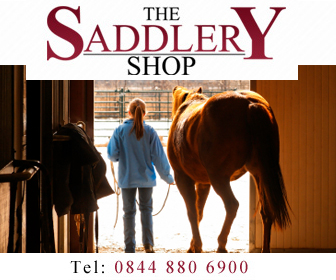 ---

Stackyard News
home | agri-services | pedigree pen | news | dairy | beef | machinery | property | organisations | site map