Stackyard News - June 2017
Agricultural, Environmental, Countryside and Farming News from the UK and beyond.
Countryside Stewardship Scheme is Worth a Second Look
Farmers are being advised to take a second look at the mid-tier Countryside Stewardship Scheme, as it offers potential to secure significantly higher payments than were available under the old Entry Level Stewardship scheme.
---
Downes Takes Top Award for Best Practice Johne's Control
The Shropshire-based dairy herd belonging to Tim and Louise Downes has been awarded the 2017 HerdWise Best Practice award for Johne's Control.
---
Foxhillfarm Mammamia Reigns Supreme at Royal Highland
The 'dynamic duo' of Foxhillfarm Mammamia and Foxhillfarm Looksthepart came through to sweep the board and win the Limousin Supreme and Reserve Supreme Championships respectively at the 2017 Royal Highland Show.
---
Longtown Primestock Sale
C&D Auction Marts Limited had forward 26 cattle, 2,520 prime lambs, 293 prime hoggs and 2,837 cast ewes & rams at their weekly sale at Longtown on Thursday 29th June 2017.
---
Texel Society Leads on Performance Recording
The Texel Sheep Society and AHDB Signet Breeding Services have struck a new agreement with regards the provision of performance recording to Texel Society members.
---
Top Students Rewarded at Noah's First Members' Day
Students who gained the highest scores in the NOAH Certificate of Animal Health (NCAH) examinations in 2016 have been recognised at NOAH's first ever Members' Day, held at ZSL Regents Park.
---
CAAV gets Brexit-Ready with New Presidential Team
The Central Association of Agricultural Valuers has invested its first ever Scottish President, supported by two deputies ready to take on the challenges of the future.
---
Kellogg's Origins Farmers Share On-Farm Trial Results
Soil specialists from Kellogg's Origins programme will speak at this year's Groundswell farming conference on June 29th to advise farmers on how to boost crop productivity.
---
Shared Outcome Approach is a Winner at Wemmergill
On Thursday 15th June a diverse group of stakeholders visited Wemmergill Estate to enjoy an informative day up on the moor and witness a variety of moorland management techniques in action.
---
Critical Shortage of Seasonal Farm Workers
Numbers of seasonal workers coming to work on British farms have dropped 17%, leaving some businesses critically short of people to harvest fruit and veg, a new survey by the NFU shows.
---
New OSR Herbicide Fills the Gap
Adama has launched a new and unique contact herbicide for use as an early season post-emergence treatment against a range of key weed threats in oilseed rape.
---
Volac Eco Automatic Feeder on Display
Fed up trying to feed orphan lambs with bottles and buckets when more than busy lambing sheep?
---
Four Showground Businesses Shortlisted for Awards
The Yorkshire Agricultural Society is celebrating after four of its businesses have been shortlisted for the prestigious White Rose Tourism Awards.
---
Another Harehills Champion at Craven Dairy Auction
Sally Wellock, who runs the Harehills pedigree dairy herd at West House Farm, Oldfield, near Keighley, picked up her second Craven Dairy Auction championship of the year at the second June show at Skipton Auction Mart.
---
Cereals Delivers Innovation to Farmers of the Future
Research and practical innovation will be the key to profitable farming post-Brexit, and the Cereals event had plenty of both on offer.
---
Securing Labour and Tackling the Post-CAP Landscape at Fruit Focus
Navigating the challenges posed by Brexit is something all producers are attempting to do, but it is easier said than done.
---
Scottish Farmers View New Holland's T5 Utility Tractor
Scottish Farmers get their first look at New Holland's recently launched T5 Utility tractor range alongside its latest round and square baler models at the Royal Highland Show.
---
Women in Dairy Conference Line Up Announced
Insights into the current global milk market and accessing finance are just two of the topics at this year's Women in Dairy conference on 20th September at Sixways Stadium, Worcester.
---
New Firm Helps Farmers Reduce Antibiotic Usage
St David's Poultry Team, which pioneered a unique approach to reducing antibiotic usage in livestock, has launched a new company specialising in optimising farm animal health.
---
Longtown Primestock Sale
C&D Auction Marts Limited had forward 31 cattle, 2,002 prime lambs, 1,823 prime hoggs and 3,791 cast ewes & rams at their weekly sale at Longtown on Thursday 22nd June 2017.
---
New Maschio Plough Debuts at the Highland Show
A brand new range of Maschio mounted reversible ploughs will debut at the Highland show.
---
Dairy and Brexit - Harsh Realities but Significant Opportunities
Interim findings from Trehane Fellowship study 'Identifying a Strategy for the UK Dairy Industry Post-Brexit' suggest the dairy sector will face harsh realities in the short term after leaving the EU.
---
Calendar Launched to Support Farmers in Hardship
A dozen of the UK's top agricultural photographers have donated images to farming charity the Royal Agricultural Benevolent Institution to help raise funds for farming people in financial hardship.
---
Management Course Helps Young Farmers to Thrive
Farms and rural businesses will need excellent leadership and management if they are to thrive in the coming years, and a new short course is set to provide just that.
---
He-Va Launches Folding Version of 3m V-Profile Front Press
HE-VA will be launching a new 3m split-folding V-Profile Front Press at the Highland Show to add to its best-selling range of front presses.
---
Krone Swadro 1400 Plus Boasts Dynamic Rotor Suspension
Krone's Swadro 1400 Plus four-rotor centre delivery rake is now available with the option of a dynamic rotor suspension system that is particularly useful in extremely undulating and very soft land.
---
Royal Welsh Agricultural Society AGM
The Royal Welsh Agricultural Society promises to maintain resilience in a rapidly changing world, that was the message at the 2017 AGM held on 14th June.
---
John Deere Announces New PowrSpray Sprayer at Cereals 2017
John Deere took the opportunity to announce an updated version of its successful R4040i 4000-litre capacity self-propelled sprayer at Cereals 2017.
---
Caustic Soda Shortage Drives Interest in Alkalisation
A scarcity of caustic soda, and what is available nearly doubling in price, is making alkalisation of home-grown cereals this harvest a 'no brainer' for ruminant livestock farmers.
---
AEF ISOBUS Certificate for Tablet app from CLAAS
The EASY on board app from CLAAS has now received official AEF certification as an ISOBUS terminal. This app is the first, and so far only, app for a tablet PC and can be used to operate any ISOBUS implement.
---
SDHI Fungicides are First and Foremost for Controlling Disease
Wheat growers have a new opportunity to boost crop health from germination onwards by making use of 'beneficial side effects' of latest fungicide technology, research suggests.
---
Tax Relief Implications for Grazings Clarified
In the light of recent reports of a call to end tax breaks in relation to owning farmland, there has been some clarification on grazings following a decision by the First-Tier Tribunal earlier this year, says Saffery Champness.
---
JCB New Models Showcase at Royal Highland Show
At the Royal Highland Show, Scot JCB will display a series of brand new machines from JCB's purpose built range of equipment for the farming industry.
---
NSA Survey Highlights Specifics of Dog Attacks on Sheep
40% of dog attacks on sheep are carried out by straying or unaccompanied dogs, according to results from latest National Sheep Association survey.
---
Prescriptions Require Precision
The AirMax 180 pneumatic spreader provides class-leading, accurate application.
---
New Holland to Distribute Directly in South Africa
New Holland Agriculture, a brand of CNH Industrial, has announced that it is opening a new branch to distribute and support its products and services in South Africa and neighbouring markets.
---
New Tip Roller Xl Meets Demand for Wider Rolls with Shattaboard
The new HE-VA Tip Roller XL meets the demand for wider rolls, with the ability to cultivate and level, and had its UK debut on the OPICO stand at the Cereals event.
---
Ban on Plant Protection Products on Ecological Focus Areas
A vote in the European Parliament rejected the views of the Parliament's own agricultural committee and will now see a ban for the use of Plant Protection Products on Ecological Focus Areas become effective for claim year 2018.
---
[more]
---
Nature Will Not Wait for Political Uncertainties
As we await the final outcome from the shock general election result, the Association of Drainage Authorities warns that we must remain pro-active to the threat of drought and flooding.
---
Longtown Primestock Sale
C&D Auction Marts Limited had forward 19 cattle, 2,706 prime lambs, 984 prime hoggs and 3,434 cast ewes & rams at their weekly sale at Longtown on Thursday 15th June 2017.
---
John Deere Names Apprentices of the Year
A total of 33 young service technicians have graduated from the latest John Deere Ag Tech, Parts Tech and Turf Tech advanced apprenticeship programmes, run in partnership with national training provider ProVQ.
---
Contracting Prices - Rise Inevitable
Rising input costs will see the cost of agricultural contracting services climb in coming months.
---
Maschio Breaks New Ground with Mounted Ploughs in the UK
Maschio has launched a range of mounted reversible ploughs for tractors from 120hp to 300hp at the Cereals Event 2017.
---
Opening of Landmark Centre helps Underpin UK Hill Farming Industry
A state of the art Sheep Husbandry Centre which will help safeguard the future of the country's hill farming industry was officially opened by Cumbria-based Newton Rigg College on Tuesday 13 June 2017.
---
The Benefits of Sheep in Arable Rotations
The National Sheep Association launched a new report on The benefits of sheep in arable rotations at Cereals 2017.
---
Balance of Risk Shifts in Contract Farming Agreements
Farm businesses tendering to become a contractor under a Contract Farming Agreement are seeking greater certainty about the income they will receive from the venture and are striking deals which shift the balance of risk back towards the farmer.
---
NFU Letter to New Defra Secretary of State Michael Gove
NFU President Meurig Raymond has sent the following letter to Michael Gove MP, the new Defra Secretary of State.
---
Grouse Moor Management Vital Against Lyme Disease
The Moorland Association welcomes the new research by the University of Glasgow into the impact of high deer numbers and Lyme disease, which affects both humans and animals.
---
The Future of Farming is Connectivity
Seamless connectivity between machines, operators and fields is at the heart of John Deere's latest FarmSight precision farming solutions for farmers and contractors, which are featured at Cereals 2017.
---
Latest Technology, Tractors and Dealers at Highland Show
Latest technology and special edition tractors will join new dealers on the Case IH stand at the Royal Highland Show 2017.
---
Benchmarking Increasingly Important for Arable Margins
Benchmarking of crop performance plus use of big data to identify farming practices that deliver genuine benefits could become increasingly important to arable farms says leading agronomy firm, ProCam.
---
Scientific Breakthrough could Alleviate Human Antibiotics Time Bomb
The discovery of an organism able to target harmful bacteria and leave 'good' bacteria intact in pigs could be poised to drive a long term change in how people with drug-resistant infections are treated.
---
Oro Agri Offers Late Blight Solutions to Potato Growers
In May ORO AGRI International sponsored the EuroBlight 2017 Workshop for the first time and presented a paper in the "Control Strategies" session chaired by Huub Schepers from Wageningen University and Research.
---
New Legislation on Quarantine Units in Wales Delayed
The National Sheep Association welcomed the announcement from Welsh Government Cabinet Secretary for Environment and Rural Affairs Lesley Griffiths that new legislation on quarantine units in Wales will now be delayed until later this year.
---
Worthy Winner Receives Top NSA Award
The National Sheep Associated was delighted to formally present Chris Lloyd with the highly regarded NSA George Hedley Memorial Award 2016.
---
Longtown Primestock Sale
C&D Auction Marts Limited had forward 34 cattle, 1,396 prime lambs, 2,061 prime hoggs and 2,097 cast ewes & rams at their weekly sale at Longtown on Thursday 8th June 2017.
---
Grass into Gold Improves Silage
The Millers, an award-winning family of farmers from the Vale of Evesham, have got the 2017 grass-growing season off to a flying start with two cuts of silage complete by the start of June.
---
Online Resource Aims to Improve Returns from Forage
An innovative and easily accessible online education resource offering best practice knowledge on a range of forage management topics has been launched by Germinal at Grassland & Muck.
---
Reigning Champions Retain Prime Show Titles
Defending champions retained their titles at Skipton Auction Mart's June prime shows, with the Critchley family, winning the prime cattle championship and Neil Tattersall, returning to again lead the way with his prime lambs.
---
Sheep Flock Health Business Expands
Sheep veterinary consultancy business Flock Health Ltd has established a new base in Gloucestershire, as experienced sheep vet Phillipa Page joins the team.
---
Agricultural Research and Sheep Farming Hand in Hand
Make a date to discover the world of farming at Henfaes Research Centre LEAF Open Farm Sunday, 11th June 2017.
---
Plans in Full Swing for 2017 Gold Cup Open Day
Identifying marginal gains and shaping the future will be the main themes of the day when 2016 RABDF/NMR Gold Cup winners Roland and Simon Bugler open the gates at Pilsdon Dairy Farm on Wednesday 28 June.
---
Changes Welcome to Tissue Tagging for BES
While the aims of the Beef Efficiency Scheme are admirable, the administration of the scheme has resulted in a number of beef farmers choosing not to participate and others deciding to withdraw their participation.
---
Farmer Confidence Falls as Brexit Uncertainty Looms
The NFU is calling on candidates to make Brexit a success for British farmers as new survey results show their confidence for the next three years has taken a significant knock.
---
Mini EID Button makes Tagging Lambs from Birth Viable
A new lightweight mini button tag with EID compatibility has been launched by Allflex, enabling flock managers to take full advantage of the management benefits of EID especially when tagging lambs at birth.
---
Fresh Look at Water Level and Flood Risk Management
It is time for the next government to take a fresh look at water level and flood risk management, urges the Association of Drainage Authorities.
---
Pig Vets Reassess Highest Priority Antibiotics
The Pig Veterinary Society has confirmed that following a review carried out by its Medicines Sub-committee, it is adopting the European Medicines Agency's list of highest-priority Critically Important Antibiotics.
---
Future Challenges to Farm Insurance
Farmers & Mercantile to highlight the impact of new technologies and new legislation on future farm insurance requirements at Cereals 2017.
---
Limousin Society Appoints New Communications Manager
The British Limousin Cattle Society has announced that Debbie Butcher has been appointed to the new position of Communications & Marketing Manager.
---
Colistin Use in Pig Sector Falls by Over 70%
New figures collated by the British pig industry and released by RUMA indicate use of Colistin, an antibiotic of last resort which treats a number of bacterial infections in both humans and animals, fell significantly in the sector during 2016.
---
Full Range of MF Balers, Hay and Forage Kit Demonstrated
Visitors to Grassland & Muck 2017 were treated to live demonstrations and displays of the latest ranges of balers, rakes, mowers and tedders from Massey Ferguson.
---
Approval Needed of Insect Based Feed for Pigs and Poultry
The European Commission is to be congratulated for officially approving insect protein for aquaculture feed, however now urgent action is required to allow safe and sustainable insect-based feedstock for the pork and poultry industries, nextProtein says.
---
Longtown Primestock Sale
C&D Auction Marts Limited had forward 24 cattle, 693 prime lambs, 2,569 prime hoggs and 2,836 cast ewes & rams at their weekly sale at Longtown on Thursday 1st June 2017.
---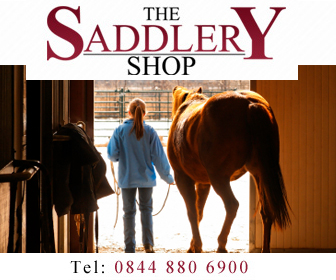 ---

Stackyard News
home | agri-services | pedigree pen | news | dairy | beef | machinery | property | organisations | site map