Stackyard News - May 2017
Agricultural, Environmental, Countryside and Farming News from the UK and beyond.
Beef Shorthorn Establish New Carlisle Records
Beef Shorthorn achieved two new centre breed records in Carlisle on Friday 26 May at the breed society's spring sale; bulls sold to 8,500gns and females 6,500gns with 100% female clearance.
---
Great Day at Northumberland County Show 2017
The damp weather didn't deter over 23,000 visitors from descending on Bywell on Bank Holiday Monday 29th May for the annual Northumberland County Show.
---
NOAH Manifesto for Animal Health
NOAH has released its animal health manifesto - what we need from Government to safeguard the health and welfare of UK's pets and farm animals - ahead of the General Election on 8 June.
---
Increasing Food Production without Damaging the Environment
FAO Director-General José Graziano da Silva addresses European Parliament's Committee on Agriculture and Rural Development.
---
Farmers Urged to Avoid Confusion on Telecoms Code
Farmers are being urged to avoid confusion over a new code of practice to ensure they receive fair market rents from telecoms firms.
---
Beef Shorthorn Cattle Society Appoints New Secretary
Joanna Bailey has been appointed secretary of the Beef Shorthorn Cattle Society from 1 August 2017.
---
Bluetongue - Cattle Test Positive in Northern France
Farmers are being urged to be vigilant for signs of Bluetongue virus and consider vaccinating their livestock after BTV-8 was detected in cattle in a previously disease-free area of northern France.
---
NFU Disappointment at Another Cut for Dairy Farmers
The NFU expressed its disappointment after the dairy industry saw another price cut this week - at the same time as products like butter are trading at record highs.
---
Scarecrows to help Schools Celebrate Food and Farming Day
Nearly 3,000 primary schoolchildren and 64 scarecrows will be visiting the tenth Essex Schools Food and Farming Day.
---
Landlord Sets Bar at Skipton Beef Breeding Sale
Terry and Elaine Priestley, who run the Prietec pedigree Limousin herd were crowned supreme champions at Skipton's annual multi-breeds show and sale of beef breeding cattle.
---
BSW Taps In to Domestic Acoustic Fence Panel Market
BSW Timber Group, the UK's largest fully-integrated forestry company, has just unveiled a brand new domestic acoustic fence panel system.
---
Longtown Primestock Sale
C&D Auction Marts Limited had forward 46 cattle, 616 prime lambs, 3,579 prime hoggs and 3,473 cast ewes & rams at their weekly sale at Longtown on Thursday 25th May 2017.
---
British Blues Balmoral Toppers
British Blue cattle breeders enjoyed an outstanding 2017 Balmoral Show as dairy and suckler herd owners packed the ringside to watch Cumbrian judge Stephen Pattinson in action.
---
Provenance and Credibility the Watchwords say LAA
A positive look at a post-Brexit red meat trade will be based on a focus of 'provenance and credibility', according to keynote speakers at the conference of the Livestock Auctioneers Association and the Institute of Auctioneers and Appraisers in Scotland.
---
Barenbrug Launches New Forage Mixture for Dairy and Sheep
Grass has to be the first priority for feeding livestock efficiently – but forage crops can be a valuable addition to a farmers' toolkit – helping to meet changing feed and energy requirements throughout the year.
---
Project Sheds New Light on Medieval Land Use
University of Leicester academics are working with the University of Oxford in a project to examine how historical farming methods changed England's landscape.
---
2018 Cream Awards to Take Place Alongside Dairy-Tech
RABDF has confirmed that the 2018 Cream Awards will move to Chesford Grange, Kenilworth, as part of the event's plans to tie in with RABDF's new flagship Dairy-Tech event.
---
Timing Right to Sow High-Energy Winter Feed Swede Crop
After a cold spring, soil temperatures are now warming up and early June is the ideal time to sow swedes.
---
School Milk Scheme Offers Opportunity for Dairy
NFU Scotland has called for Scotland's School Milk Scheme to be expanded, allowing the nation's schoolchildren to enjoy fresh, tasty milk and have local cheese and yoghurt added to the menu.
---
College Opens Wildlife and Conservation Park
The final stage of a development of a new wildlife park showcasing the best of animal conservation was officially opened on Friday 19th May at a Yorkshire college.
---
Chocolate Spot and Rust Warning for Bean Growers
With the current spell of wet weather bringing an abrupt end to a long period of dry, almost drought-like conditions, growers need to take every possible precaution to protect beans from chocolate spot and rust infections.
---
McHale to Demonstrate at Grassland & Muck
At Grassland & Muck UK 2017 in Stoneleigh, Warwickshire, McHale will be demonstrating a wide range of machinery over two days.
---
Great Family Day Out at Northumberland County Show 2017
Northumberland County Show is a traditional agricultural event held at Bywell Hall, Near Stocksfield on Bank Holiday Monday 29th May 2017.
---
Agricultural Land Deserves Flood Protection
Some of our most productive and highest value agricultural land lies in floodplains or coastal regions, is vulnerable to flooding, and deserves to be protected.
---
Homegrown Protein Key to Making Beef Businesses Sustainable
Growing more high protein forage crops such as clovers, perennial chicory, forage brassicas and lucerne offers beef farmers greater control over feed costs to make businesses more sustainable in future.
---
New Holland Announces Dealer Awards
New Holland has announced the winners of the Dealer of the Year Awards 2016.
---
Ruma Adopts EMA 'Highest Priority' Antibiotics List
The European Medicines Agency's list of highest priority 'critically important antibiotics' – identified because of degree of risk to human health should antimicrobial resistance develop after use in animals – has been officially adopted by RUMA.
---
Longtown Primestock Sale
C&D Auction Marts Limited had forward 26 cattle, 62 prime lambs, 3,579 prime hoggs and 3,540 cast ewes & rams at their weekly sale at Longtown on Thursday 18th May 2017.
---
Industry Upbeat at Welsh Sheep 2017
Thousands of visitors to a hugely successful and upbeat Welsh Sheep 2017 on Tuesday 16th May, returned home well briefed to meet future challenges.
---
Wide Vehicles - What are the Rules?
NFU transport expert Tom Price provides reminders on the wide vehicle rules, the speed limits for agricultural vehicles and when you might need to notify the police before going out on the road.
---
Moss Top Dog at Skipton at 9,200gns
Brian White and Aoife Smith, from Naul in North County Dublin, were top dogs with a 9,200 guineas top call at the annual Spring sale of working sheep dogs at Skipton Auction Mart.
---
College's Commitment to Upland Farming
A huge vote of confidence has been given to one of the UK's most challenging farming sectors by a Cumbrian college.
---
High Protein Forages Cuts Bought-In Feed Costs
Growing more high protein forage crops such as clovers, perennial chicory and forage brassicas offers sheep farmers greater control over feed costs and more sustainable businesses going forward.
---
Resolving Boundary Disputes on the Farm
Boundary disputes can be one of the most time-consuming and emotionally fraught experiences that farm owners may deal with. If you end up in court they are often expensive – so finding an amicable solution is recommended. Julie Liddle looks at the options.
---
Bruchag Ayrshire's Top at 6,200gns
The McAlister family have been land holders on the Isle of Bute as far back as 1506 and are the only farmers in the British Isles to have won National Dairy Shows in the past three centuries.
---
JCB Machines Take a Bow in Cult Film
A fleet of more than 20 JCB machines is playing a starring role in a cult film following the biggest product placement project in the company's history.
---
Carlisle Charolais Bulls Clear 82%
Charolais bulls met a ready trade with strong commercial interest bolstering bull averages to £5158.13, an increase on last year of £151 with five more sold at Carlisle on Saturday 13th May.
---
Hurricane Storms to 6,000gns at Skipton Limousin Event
The leading price of 6,000gns was for the Senior bull first prize winner, Garrowby Hurricane, at Skipton Auction Mart's Craven Limousin Day, the annual Spring show and sale of pedigree bulls and females.
---
[more]
---
Latest Topcon X-series Console to Debut at Cereals
LH Agro will be debuting Topcon Agriculture's next generation X35 touchscreen console at this year's Cereals event as well as offering free appraisals to calculate the cost-saving potential of using an RTK-based autosteer system.
---
Welsh Farmers Can Apply for up to £12,000 Equipment Grant
Grant funding is available for farmers in Wales looking to invest in equipment and machinery that will make their farming operations safer, more efficient and better for the environment.
---
Cashflows Top Agenda as NFUS meet Scottish Bankers
With average farm incomes falling and ongoing concerns over delivery of agricultural support, cashflows were top of the agenda when NFU Scotland met with The Committee of Scottish Bankers.
---
Five Essential Reasons not to miss Grassland & Muck 2017
Farmers are increasingly focusing on making the most of their grassland in a bid to boost margins, and a day at the Grassland & Muck event will help them do just that.
---
Polaris at the 2017 Royal Highland Show
Polaris arrives at the Royal Highland Show with an impressive line-up of the new Polaris Ranger Diesel Side by Side utility vehicle, the exciting new Sportsman XP1000 ATV and the versatile Sportsman X2 570.
---
Farming Couple Hope to Turn Grass into Gold in 2017
A young Scottish farming couple from Fife are hoping to turn Grass into Gold in 2017 after renovating a number of their fields as part of a nationwide research programme.
---
Longtown Primestock Sale
C&D Auction Marts Limited had forward 16 cattle, 38 prime lambs, 3,444 prime hoggs and 2,746 cast ewes & rams at their weekly sale at Longtown on Thursday 11th May 2017.
---
Good Advice is Key to a Successful Farm Sale
Timing and first impressions are critical to the sale of any farm, according to James Thompson of North East rural property consultants, YoungsRPS.
---
NSA Provides Platform for Breeds to Come Together
Providing an effective information network for the UKs numerous breed societies is a major remit for the National Sheep Association, many of which came together at the recent NSA Breed Society Forum.
---
Pinpoint Expert Advice with Knowledge Trails at Cereals
Keeping pace with changes in agriculture can be hard, so this year's Cereals Event is making it easier for visitors to seek out the information they need, with the introduction of six Knowledge Trails.
---
Tragic Loss of Top NSA Office Holder
The National Sheep Association is gravely saddened to announce the sudden passing of Samuel Wharry, NSA Chairman and County Antrim sheep farmer, who died suddenly on Friday 5th May aged just 56.
---
New Holland Balers on Tour
New Holland is taking its latest baling products on a tour of the UK during May and June. The #WinningTeamTour will visit six locations from the South West of England to Scotland.
---
100,000gns Ampertaine Mozart Conducts Carlisle Limousins
The fantastic fortnight of British Limousin Cattle Society sales powered into top gear on Saturday May 6th at Carlisle, when 128 bulls sold to average £7712.70.
---
Jump on the Events Bandwagon with Caution
Making part of the farm or estate available for a summer event, whether cultural, musical or sporting, should on the surface provide a valuable additional income stream for the business - but there are a number of potential tax pitfalls to beware of says Saffery Champness.
---
Adding Value and Managing Farm Costs at Cereals
Arable margins are always under pressure, so what can farmers do to manage their costs and potentially add value to their products?
---
Game & Wildlife Conservation Trust Appoints New Director
Sue Evans has been appointed director at the Game & Wildlife Conservation Trust Cymru.
---
Yorkshire Business Helps Bees Get Their Buzz Back
A family-run business in Yorkshire is doing its bit to help boost the UK's bee population, by hosting colonies of bees on site at their plant nursery.
---
Drilling Completed Autonomously at Hands Free Hectare
The Hands Free Hectare team have successfully got over their first major hurdle of the project; drilling the hectare site at Harper Adams University with their self-driving tractor.
---
Texel Project Seeks to Unlock Genetic Potential of Carcass Data
A new genomic research project led by the British Texel Sheep Society could be the first step towards carcass data from abattoirs being included in genetic evaluations.
---
Red Tractor Assurance Appoints New Chief Executive
The first ever chief executive of Red Tractor Assurance, David Clarke, is to retire after 19 years building the scheme from scratch.
---
Resource Use Efficiency a Priority for Potato Growers
Opportunities to improve resource use efficiency and margins in potato production were presented to northern growers at a recent ProCam agronomy evening in Skelmersdale.
---
Longtown Primestock Sale
C&D Auction Marts Limited had forward 34 cattle, 3,461 prime hoggs and 2,742 cast ewes & rams at their weekly sale at Longtown on Thursday 4th May 2017.
---
A Helping Hand for Fledgling Flowers
Green-fingered growers are being urged to take part in a new project which will transform patches of land into flourishing flower-filled meadows.
---
Strong Commercial Interest Underpins Trade at Dorset May Fair
Averages were up on the year at the annual Dorset May Fair in Exeter on Wednesday May 3 with breeders prepared to pay for quality rams and females, backed by a steady commercial trade.
---
New High Yielding Swede to Suit Sheep Out-Wintering
A new generation high-yielding swede variety ideally suited for out-wintering sheep is now available from Germinal GB following its inclusion on the UK National List.
---
New Case IH Tractors and Upgraded Round Balers
The first UK sight of the new Case IH mid-range tractors and upgraded round balers in action will be at Grassland & Muck 2017.
---
ADA 7-point Water Level and Flood Risk Management Plan
In response to the general election announcement, the Association of Drainage Authorities has provided political leaders with seven key policy pointers to help reduce flood risk and deliver effective water level management.
---
Bank Holiday Bonanza at Skipton Auction Mart
The May bank holiday fixture at Skipton Auction Mart again proved one of the busiest of the entire year, with a total of 4,663 sheep penned for sale.
---
New Fertiliser Company Launches
A team of fertiliser industry veterans has launched a new crop nutrition company in Norfolk.
---
Landini Goes Back to Basics for Latest Scraper Tractor
Another candidate for yard scraping duties has been added to the Landini tractor range as distributor AgriArgo UK covers all bases for this daily task on dairy farms.
---
Goldies Liam Leads Stirling Limousins at 7200gns
A busy fortnight of Limousin sales kicked off in solid style at Stirling on Monday May 1st when 51 out of 61 bulls forward sold to average £4025.
---
Open Day to Focus on Future of UK Beef Production
New opportunities for UK beef producers will be highlighted at a Beef Improvement Group open day at JSR Wold Farm's feed evaluation unit in East Yorkshire on 24th May 2017.
---
Charolais Clearance Rates and Averages Up at Stirling
A combination of pedigree and commercial interest saw a solid trade of Charolais bulls at Stirling on Monday 1 May where 32 bulls sold to a top price of 8,500gns and an average of £4,587, up £312 on the year with clearance rates rocketing by 36% to 89%.
---
Dr Dick Esslemont Receives Princess Royal Award
Dr Dick Esslemont was announced as the recipient of the RABDF Princess Royal Award in a presentation by Her Royal Highness at Buckingham Palace.
---
Dungannon Holstein Bulls Sell to 4,700gns
Pedigree Holstein bulls soared to a top of 4,700gns, while female trade reached a ceiling of 2,420gns at the April Dungannon Dairy Sale hosted by Taaffe Auctions.
---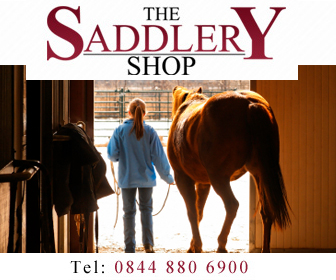 ---

Stackyard News
home | agri-services | pedigree pen | news | dairy | beef | machinery | property | organisations | site map