Stackyard News - April 2017
Agricultural, Environmental, Countryside and Farming News from the UK and beyond.
Top Pedigree Ayrshire Genetics Go Under the Hammer
Harrison and Hetherington have announced they have been invited to hold dispersal sales on behalf of two renowned pedigree Ayrshire herds; Yorkshire's Bailiffscourt Herd and the Isle of Bute's Bruchag Herd.
---
New Holland Soybean Record
New Holland Agriculture set a World Record for most soybean harvested within eight hours with CR8.90 combine.
---
Farmers and Vets to help Send A Cow
The UK & Ireland farm and vet community are to join forces to help farming families in Africa.
---
How to Prepare for the End of CAP
Few political events in recent times divided UK public opinion like the EU referendum, with passions running high on both sides. But now the decision is made, the time for emotion is over.
---
Brand New Grasses Sown at Stoneleigh by Barenbrug
Experts from Barenbrug will be at Grassland & Muck this May, offering UK farmers advice on how to get more from their grass, and which species and varieties to pick – depending on enterprise requirements.
---
Askham Bryan College Praised in Ofsted Report
A Yorkshire college's strong partnerships with employers and the subsequent benefits to its students are amongst several elements singled out for praise by Ofsted inspectors.
---
Longtown Primestock Sale
C&D Auction Marts Limited had forward 2,768 prime hoggs and 2,752 cast ewes & rams at their weekly sale at Longtown on Thursday 27th April 2017.
---
Red Rose Butchers Head to White Rose Mart
Red Rose retail butchers are increasingly mounting cross-border forays to Skipton Auction Mart in neighbouring North Yorkshire to meet growing demand from their customers for locally reared prime beef cattle and lambs.
---
Vorn Texel's Cutting Edge Genetics Head to Carlisle
Harrison & Hetherington are delighted to announce that they are to host the Vorn Texel Flock Annual Draft Sale of ewes and hoggs with lambs and dry hoggs.
---
Carlisle Simmentals Top at 5,600gns
The Simmental Cattle Society annual spring show & sale at Carlisle on Friday 21st April saw an animal from WJ & J Greens Corskie herd top the sale for the second year in a row.
---
Yorkshire Holstein Club Sale
Skipton Auction Mart staged its second show and sale for pedigree and commercial Holsteins on behalf of the Yorkshire Holstein Club on Monday 24th April 2017.
---
Scotland's Beef Event to host Lively Seminar Debate
What is likely to be a lively and well-informed seminar session will take place at Scotland's Beef Event 2017 on the farm of Fans at Earlston in the Scottish Borders on Thursday, June 8.
---
Second Parlour Safe Graduates Complete Course
The second graduates of a new milking machinery technician's course have completed their qualification – with eight students from across the country becoming the second to hold the new Parlour Safe certification.
---
SRUC Launches New Strategy
Scotland's Rural College launched its new strategy on Wednesday 19th April, setting out the direction it will take to better serve Scotland's rural communities and economy.
---
Grassland Survey Shows Science Pays
Farmers are taking a more measured and scientific approach to their grassland, leading to reduced fertiliser usage, but there is still plenty more that they can do, according to new survey results.
---
Visqueen Launches Seven Layer Hi Tech Silage Cover
Having provided exceptional crop protection for over 4 decades, the high-performance VISQUEEN silage sheet range continues to evolve and advance.
---
Natural England Board Members Re-Appointed
The Secretary of State for the Environment, Food and Rural Affairs, Andrea Leadsom, has reappointed Julia Aglionby, Andy Clements, Teresa Dent and Simon Lyster for second terms to the Board of Natural England.
---
2016 Auction Market Throughput Reflects Strength of Industry
Figures released today during a special bicentenary luncheon demonstrate the continued strength and value of the livestock auction market in England and Wales, 200 years after the first registered livestock auction took place in the UK.
---
Farmland Market Proving Resilient
A burst of activity in the farmland market since Christmas has reduced the backlog of land left on the market from 2016 – but demand for farms, and the prices paid for them, remains highly variable.
---
Aberdeen Angus Bulls to 3,000gns at Dungannon
Aberdeen Angus bulls were in short supply at the native breeds show and sale, hosted by Dungannon Farmers' Mart on Tuesday 18th April 2017.
---
Record Entry for May Limousin Sale
Harrison and Hetherington have announced that the annual spring sale of pedigree Limousin cattle has attracted the largest collective sale of the breed seen at Carlisle for many years at 418 head.
---
Fendt Robot Herd
Fendt is working with Ulm University of Applied Sciences in Germany, on an autonomous concept known as MARS—Mobile Agricultural Robot Swarms.
---
New Highly Productive Grass Mixture Available for Silage
A new grass mixture designed for silage production is available from the forage grass team at Barenbrug this spring. Hybrid 4x4 is a highly productive hybrid ryegrass cutting ley, ideally suited to three or four year rotation.
---
Longtown Primestock
C&D Auction Marts Limited had forward 48 cattle, 3,124 prime hoggs and 2,219 cast ewes & rams at their weekly sale at Longtown on Thursday 20th April 2017.
---
Innovation Abounds at Grassland & Muck
New machinery, equipment and innovative products are always a big draw at the Grassland & Muck Event, and this year promises plenty of exclusive new launches.
---
Super Silage for Two Breeds and a Digester
Heard about silage additives that help maximise the output of milk and electricity used to produce the only yoghurt manufactured in Northern Ireland?
---
NSA Welsh Sheep 2017 Not to be Missed
The challenges and opportunities that Brexit will bring means it is more important than ever for flockmasters to update and keep ahead in rapidly changing times. It means that, this year especially, NSA Welsh Sheep 2017 is a not to be missed opportunity.
---
The British Farming Awards are back for 2017
After a hugely successful event in 2016, which saw the awards take part in the BBC series The Farmers' Country Showdown, more than 600 farmers and industry professionals attended the sell-out event.
---
Combi-Lift Pre-Cultivator Launches at Cereals Event
A new HE-VA Combi-Lift Pre-Cultivator will be launched at the Cereals event which allows soil loosening at the same time as drilling or cultivating.
---
Major Changes Announced to RABDF/NMR Gold Cup Competition
Major changes have been announced to the RABDF/NMR Gold Cup, the UK dairy industry's flagship award, to ensure herds across the whole range of management systems can compete in this annual competition on an equal footing.
---
Young Farmers Celebrate 10th Annual Convention in Torquay
Leading industry figures and top broadcasters will arrive in Torquay on 21-23 April to help celebrate The National Federation of Young Farmers' Clubs' Annual Convention.
---
[more]
---
'Back British' says new Bake Off presenter Prue Leith
New Great British Bake Off presenter Prue Leith has urged shoppers to back British farming, after the NFU's new supermarket guide showed the public that eight major retailers are sourcing 100% of their flour, butter and eggs from domestic producers.
---
McHale Fusion 3 Plus Bale Wrappers Increase in Popularity
The number of bales wrapped last season by McHale Fusion 3 Plus bale wrappers using the Film & Film system has doubled over the previous season and is set to rapidly expand in the silage market over the coming years.
---
Supermarket 'Slap In The Face' for Scottish Farmers
NFU Scotland's Lamb Shelfwatch, secret shoppers find fewer opportunities for Scottish shoppers to buy Scottish Lamb this Easter compared to 2016.
---
Preparing Farms and Estates for Brexit
A focus on improving farm management through marginal gains and a willingness to invest and diversify will be key to farms and estates preparing themselves for the brave new world of Brexit.
---
2017 RBST Watchlist Shows Mixed Picture for Native Breeds
The livestock conservation charity, Rare Breed Survival Trust announced its Watchlist figures for 2017, which shows a mixed picture for the health of native breed populations.
---
UKATA Announces Two Major Asbestos in Soils Courses
As the drive to build more new homes in Britain gathers pace, the UK Asbestos Training Association has launched two new courses aimed at those developing the brownfield sites.
---
Marketing Gurus Urge Young Farmers to 'Shout Louder'
Young farmers will be told they need to be bolder about self-promotion and be proud of their products if they want to build a successful career in the industry.
---
High Performance Texel Semen Heads to New Zealand
What is believed to be the first consignment of British Texel semen to be shipped to New Zealand has recently arrived in the country.
---
NSA Gives Evidence on High UK Welfare Standards
The National Sheep Association welcomed the opportunity to give verbal evidence to a House of Lords' Select Committee to discuss the potential impacts leaving the EU could have on farm animal welfare standards in the UK.
---
£30 Margin Per Volac Machine Reared Lamb
106 lambs reared on a Volac automatic feeder left an average gross margin of £30.51 in 2016 out of an average sale price of £80.51.
---
Global Food Prices Decline in March
Global food prices monitored by FAO fell in March amid large available supplies and expectations of strong harvests.
---
Pedigree Cattle Set to Beef Up 2017 Spring Showcase
Skipton Auction Mart is gearing up for its 2017 pedigree beef show and sale season, a series of high profile Wednesday fixtures.
---
Kuhn to Display at Grassland and Muck Event
KUHN Farm Machinery will be displaying a wide selection of hay and silage making equipment at this year's Grassland and Muck event, with key machines at the show on 24th and 25th May.
---
National Lottery Award Support UNESCO Global Geopark
A grant from the Heritage Lottery Fund will help the North Pennines AONB Partnership scheme to bring the area's geological heritage to life over the next three years has gained National Lottery support.
---
Technology Identifies Trees Affected by Larch Disease
Researchers from the University of Leicester have used remote sensing technology by aerial mapping company Bluesky in order to identify trees affected by a destructive disease.
---
Longtown Primestock Sale
C&D Auction Marts Limited had forward 18 cattle, 5,169 prime hoggs and 2,224 cast ewes & rams at their weekly sale at Longtown on Thursday 6th April 2017.
---
Make More Milk from Home Grown Grass
Dairy farmers looking to reduce bought-in feed costs by making more milk from home-grown grass could take a step nearer by focusing more closely on some key aspects of silage-making, results of a new survey suggest.
---
£10m to Boost Impact of Animal Science Innovations
Innovations that improve the health of farmed animals and raise agricultural productivity will be brought to market with the support of a £10 million investment.
---
66% Farmers are Failing to Review Insurance Policies
Research conducted by Farmers & Mercantile at LAMMA 2017 reveals startling figures…
---
Northumberland Show Welcomes Rare Breed Sheep
Lambing season is upon us, and farmers across the region are eyeing up the latest batch of newborns for potential champions at next month's Northumberland County Show.
---
Looking for Europe's Best Tractor Driver
John Deere and Michelin are once again hosting the European Drivers' Championship in June 2017.
---
Industry Support for College Students
A long standing partnership between two Cumbrian organisations has reached another milestone with the announcement of new student scholarships.
---
First Parlour Safe Graduates Complete Course
The first graduates of a new milking machinery technician's course have completed their qualification – with 10 students from across the country becoming the first to hold the new Parlour Safe certification.
---
Crofters have been Cheated
The Scottish Crofting Federation has expressed deep disappointment at the Scottish Government decision to not introduce the planned Areas of Natural Constraint support scheme, instead opting to reduce support payments to the fragile areas.
---
Breakthrough for Comparative Genomics in Cereals
A team of German plant researchers from the Technical University of Munich and from the Leibniz-Institute of Plant Genetics reports on a whole-genome draft sequence of rye.
---
John Deere Dealer Apprentices win New Industry Award
Two apprentice service technicians employed by John Deere dealer Masons Kings, have scooped a prestigious industry award.
---
Krone AX Models now with Silage Extensions
The new range of Krone AX forage wagons stands out for a modern styling and a larger number of options.
---
Milkers Out In Force at Latest Craven Dairy Auction
A virtually full shippon of milkers produced a welcome strong trade at the main March Craven Dairy Auction show and sale at Skipton Auction Mart.
---
NSA Voices Concern on Broadening Rewilding Proposals
As reports emerge to suggest the rewilding debate is actively widening to include wolves, the National Sheep Association is raising serious concerns that this is happening while there are still big questions over the processes and proposals around releasing lynx.
---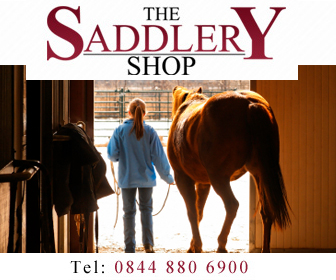 ---

Stackyard News
home | agri-services | pedigree pen | news | dairy | beef | machinery | property | organisations | site map