Stackyard News - March 2017
Agricultural, Environmental, Countryside and Farming News from the UK and beyond.
Lottery Backs Plan to Save 20 Species from Extinction
In one of the most ambitious conservation projects ever undertaken, 20 UK species facing extinction will be brought back from the brink thanks to £4.6 million from the National Lottery.
---
Spring Tips for Getting a Grip on Grass Growth
Livestock farmers wanting to get more from their grass this summer should be walking their fields at least once a week during spring to monitor pasture quality.
---
Butchers Go Dutch in Trailblazing Venture
A North of England butcher will next week become the first in the UK to go for glory at Holland's premier Easter prime cattle showcase, Paasvee 2017.
---
Longtown Primestock Sale
C&D Auction Marts Limited had forward 18 cattle, 6,031 prime hoggs and 3,596 cast ewes & rams at their weekly sale at Longtown on Thursday 30th March 2017.
---
Seminars and Workshops Feature at North Sheep
The National Sheep Association will be hosting a number of seminars and workshops as part of their NSA North Sheep Event which takes place on Wednesday 7th June.
---
Orla is Beef Student of the Year
Inaugural Beef Shorthorn Society award goes to Queen's University's and CAFRE's Orla Kelly.
---
NOAH Comments on Triggering Article 50
Triggering of Article 50 should mark an increase in certainty and stability for NOAH member businesses.
---
Large Entry of Ewes & Lambs at Skipton
Thomas Boothman, of Linton Hall Farm, yet again proved the standout performer at Skipton Auction Mart's opening show and sale of ewes with lambs at foot.
---
Minimise Silage Losses with Best Practice Ensiling
Good quality silage is a valuable asset for farmers, but getting it right requires care and attention to both the clamp and the ensiling process.
---
From Tractors to Tasty Dishes
The Royal Highland Education Trust (RHET) took to the road to demonstrate the might of its volunteer force as it aims to deliver its charitable remit to connect children with the countryside.
---
Red Hot Trade for Rubies at Sedgemoor
86 pedigree registered Devons went under the hammer at Sedgemoor Auction Centre on Thursday 23rd March. With brisk trade for bulls, the average was up over £800 compared to Spring 2016.
---
Changes to 2018 Less Favoured Area Support Scheme
The future of the Less Favoured Area Support Scheme (LFASS) has been outlined by Fergus Ewing MSP, the Scottish Government's Cabinet Secretary for the Rural Economy and Connectivity.
---
Dungannon Dairy Trade Peaks at 2,900 Guineas
Pedigree Holsteins heifers reached a ceiling of 2,900gns at the monthly Dungannon Dairy Sale, hosted by Taaffe Auctions on Thursday 23rd March.
---
Claas Combines High-Tech and Design
Claas has proven that modern agricultural machines are not just high-tech products – they can also score with their appealing industrial design.
---
Benefits of High Protein Forage Crops
Forage experts Germinal will highlight the multiple benefits of high protein forage crops at Grassland & Muck 2017 with demonstration plots and advice covering a range of modern cropping options.
---
Peatland Restoration Event a Great Success
Scottish Land & Estates held the first in a series of peatland restoration events at Edinglassie, Huntly, Aberdeen, arranged in conjunction with the IUCN UK Peatland Programme.
---
American Barns win RIDBA Award
A pair of American barns at a new, purpose-built racing yard in Newmarket has won a national award.
---
NFU has Constructive Brexit Talks with Defra
NFU President Meurig Raymond has welcomed the assurances given by the Secretary of State that Defra is fully resourced and primed for the complex negotiations about to get underway once the Article 50 notification is sent.
---
15,000 Farm Trailers to be Stickered in Red Tractor Campaign
Red Tractor has teamed up with Massey Ferguson to print 15,000 trailer stickers to help farmers spread the positive message of UK farm assurance.
---
Can Your Rural Business Get the Telecoms it Needs?
Dave Millett, from independent telecoms brokerage Equinox looks at the problems and the solutions to connectivity in rural areas.
---
Longtown Primestock Sale
C&D Auction Marts Limited had forward 18 cattle, 4,605 prime hoggs and 2,695 cast ewes & rams at their weekly sale at Longtown on Thursday 23rd March 2017.
---
Livestock Auctioneers Association Bicentenary Celebrations
200 years of innovation and transparency marked on special anniversary for the modern livestock auction mart system.
---
New Holland Team Tours the UK with T7 Tractors
New Holland is showcasing the power of its T7 tractor range at a series of dealer events in March and April. The #WinningTeamTour will visit nine locations across the UK, from the South West of England, to Scotland.
---
Zetor to Enter Israeli Markets
Earlier this year, Zetor Tractors a.s. Company signed a Contract of Cooperation with a new distributor from Israel, A. L. Tractors & Agricultural Machinery LTD.
---
Schmallenberg Virus Found in Scotland
In the past two weeks SAC Consulting Veterinary Services has confirmed two diagnoses of Schmallenberg Virus infection in malformed lambs in two Scottish flocks close to the border with England.
---
Farm Advice Meeting Packed Out in Hawes
More than eighty farmers attended an evening meeting at The Wensleydale Pantry, Hawes, to find out the latest information on the Countryside Stewardship scheme.
---
MSP Braves Wind and Rain to Witness Planting 1 Million Trees
John Lamont MSP visited Larriston Farm in the Scottish Borders to witness the planting of over 1 million trees as part of a major new productive forest.
---
Is Your Bank Loan Actually for 20 Years?
Over the period up to the banking crisis in 2008 many banking products became more and more complicated with offerings such as Caps and Collars, Fixed Rate Options, Euro loans and promotions, which, at the time seemed attractive.
---
In-Parlour Feeding Back in Fashion
Why is in-parlour feeding again the preferred option for profit conscious milk producers?
---
Minister Visits Pilot Farm Payment Scheme
The Farming Minister, George Eustice, has visited Coverdale in the Yorkshire Dales to see the trial of a new style of agri-environment scheme.
---
Beware of Ramularia Threat
While Scottish growers have been battling Ramularia leaf spot for nearly 20 years, it's a disease all barley growers need to be wary of.
---
Scottish Cattle Numbers Lowest Since the 1950s
The number of cattle on Scottish farms and crofts has reached its lowest level since the 1950s, according to figures in the latest farm census.
---
Fullwood Launches Innovative Heat Detection System
Fullwood has launched a new pedometer-based fertility monitoring system which offers extremely accurate heat detection as well as enabling herd managers to easily recognise underlying conditions such as cystic ovaries, embryonic losses and non-cycling cows.
---
NSA to Give Away Four Lamb Weigh Crates
The National Sheep Association is thrilled to announce it has teamed up with IAE to give away four lamb weigh crates during 2017 as part of a membership recruitment prize draw.
---
National Trust Outlines Ambition to Reverse the Decline in Wildlife
The National Trust has outlined ambitious plans to help reverse the decline in wildlife on all land in its ownership – including an aim to create 25,000 hectares of new habitats by 2025.
---
Antibiotic Use and Replacement Strategies
Global nutritional health company Diamond V summarized recent research and development on non-antibiotic solutions for animal health, animal performance, and food safety during VIV Asia in Bangkok.
---
Tesco Gets on Board with Dairy Pro
Tesco is the latest partner to start using Dairy Pro to accredit training workshops for its milk producers.
---
Two Way Radio vs Mobile Phones
Managing any kind of farming operation brings with it unique organisational challenges. Whether you are raising livestock or involved in agriculture, there is always one significant obstacle to effective communication and coordination of activities.
---
Outwitting Climate Change with a Plant 'Dimmer'
Plants possess molecular mechanisms that prevent them from blooming in winter. Once the cold of winter has passed, they are deactivated.
---
Show Aims for Global Status with £70k Revamp
Major work is set to take place at the Great Yorkshire Showground to take show jumping facilities up to international levels.
---
Top Award for National Sheep Association Chief Executive
The National Sheep Association is delighted to announce that Chief Executive Phil Stocker has been made an Associate of the Royal Agricultural Societies.
---
Longtown Primestock
C&D Auction Marts Limited had forward 7,012 prime hoggs and 3,991 cast ewes & rams at their weekly sale at Longtown on Thursday 16th March 2017.
---
[more]
---
ADA Announces First Tranche of River Maintenance Transfer Pilots
ADA is delighted to announce that Defra have given the green light to a number of pilot projects to propose to "de-main" certain sections of main river across the country.
---
NFU Welcomes ECHA Decision Reinforcing Glyphosate's Safety
The NFU has welcomed the conclusions of the European Chemicals Agency which say the scientific evidence 'did not meet the criteria to classify glyphosate as a carcinogen, as a mutagen or as toxic for reproduction'.
---
Another Super Saturday at CCM Skipton
Skipton Auction Mart's latest monthly Saturday livestock collective sales and Agri-Trader auctions of machinery, reclaim and salvage, furniture and collectives again created widespread interest and a solid turnout of hundreds of vendors and prospective purchasers.
---
A Year of Firsts at Borderway UK Dairy Expo
Borderway UK Dairy Expo held at Borderway Mart, Carlisle on Saturday 11th March 2017 saw a showcase of firsts for this key annual event.
---
Brexit and Backing for Agriculture
Expert testimonies about the impact of Brexit on agriculture will be submitted to the Government by the Yorkshire Agricultural Society.
---
Countryside Stewardship Opens for 2017
From 10 March 2017, farmers and land managers can apply for the Mid-Tier and Higher Tier of Countryside Stewardship.
---
New JCB Skid Steers Offer More Power and Enhanced Capacity
JCB is launching two new wheeled skid steer loaders - bolstering the company's reputation as a leader and innovator in the skid steer market.
---
Onwards and Uplands Campaign Marches On
Over 80 people gathered from across the north of England at Newton Rigg College, under the banner of the Uplands Alliance. The purpose was to discuss building a future for the Northern Uplands post Brexit.
---
Making Tax Digital Rules Now Clearer
The programme for phasing in Making Tax Digital became clearer following the Budget – smaller farm businesses have quarterly reporting to HMRC deferred says Jamie Younger of Saffery Champness.
---
Proposed Changes Announced to Rural Planning System
H&H Land and Property have welcomed a recently released response from the Government to a consultation carried out last year on a variety of planning matters including rural planning.
---
Scottish Cattle Inspection Failures Prompt Reminder
The annual round of Scottish farm inspections is underway with unofficial reports suggesting failures around cattle ID and tagging are continuing at an unacceptably high level.
---
Zetor Exhibits all over the World
Zetor, the European tractor brand has been busy early this year. The latest models, have been introduced in the first two months of this year in the UK, Ukraine, Hungary, and also in Kentucky, US.
---
Data Farming Provides New Insights on Soil Fertility
Scientists from the British Geological Survey and NRM Laboratories have found a novel way of using soil data to assess soil fertility.
---
HMRC to Review Rebated Fuel
The spring Budget has announced that the government will be asking for evidence to support the use of rebated gas oil (red diesel) to improve its understanding of eligible industries and current use.
---
Budget Short-changes Agricultural and Rural Businesses
Sarah Dodds, Head of Agricultural & Rural Business at MHA MacIntyre Hudson, says there was little for the farming community to cheer about from this Spring Budget.
---
Longtown Primestock Sale
C&D Auction Marts Limited had forward 38 cattle, 6,068 prime hoggs and 3,925 cast ewes & rams at their weekly sale at Longtown on Thursday 9th March 2017.
---
Collaboration Key to Successful Food Supply Chain
NFU Deputy President Minette Batters told an audience of policymakers within the UK food supply chain that the integrity of British produce must be the focus pre and post-Brexit.
---
Vaccination Pre-turnout is now Critical for Lungworm
Feedback from cattle farmers during the 2016 grazing season suggests lungworm (husk) disease outbreaks are becoming more prevalent and unpredictable.
---
Kuhn's Performer Range Goes XL
Two new versions of Kuhn's Performer have been added to the company's range of non-powered, deep tine-disc cultivators: new 6 metre and 7 metre models join the existing line-up of 4 and 5 metre machines.
---
Ruma Response to New Soil Association Campaign
Surprise and disappointment have been expressed by RUMA over a new fundraising campaign launched by the Soil Association, which RUMA fears could set back the significant progress being made on reducing use of antibiotics across the UK farming industry.
---
Excitement for all at the Royal Bath & West Show
Visitors will enjoy a fabulous assault on the senses at this year's Royal Bath and West Show, with everything from live music and first class food to livestock showing and dancing diggers.
---
Wensleydale to Pioneer New "Agri-environment" Payment Scheme
Wensleydale has become one of two pilot areas in England for a new style of agri-environment scheme, in which farmers retain full control over the management of their land.
---
Six Steps to Consistently Better Silage
Volac will be sponsoring a series of Clamp Talks at this year's Grassland and Muck Event at Stoneleigh, Warwickshire on 24-25 May, 2017.
---
A New Focus and a New Event for RABDF
Major reforms have been announced by the Royal Association of British Dairy Farmers (RABDF) at a briefing held in London.
---
Lumberjack Axes the Competition at Dungannon
There was a steady trade for Charolais cattle at the Northern Ireland Charolais Club sale held in Dungannon on Friday 3 March where the 33 bulls sold topped at 4,900gns with a clearance rate of 77%.
---
Dairy Farmers Set to Descend on Carlisle for Key Dairy Event
For the sixth year running, Harrison & Hetherington's Borderway UK Dairy Expo is all set to be staged at the Borderway Exhibition Centre, Carlisle, on Saturday 11th March 2017.
---
Claas Jaguar with Shredlage is Machine of the Year
At the "Machine of the Year 2017" awards ceremony held at SIMA, CLAAS won the Special Jury Prize for the Jaguar fitted with Shredlage crop processing technology.
---
Issues With Selling or Buying a Farm
As we bid farewell to the winter months, the snowdrops are out, spring has sprung and we are beginning to see the start of land and farms coming to the property market.
---
Zetor Strengthens its Position in Croatia
Zetor Tractors has extended its sales network with a new partner on the Croatian market who is going to become the distributor of the tractors: POD proizvodnja opruga d.o.o. Company.
---
MF 6718 S takes Machine of the Year 2017
Massey Ferguson is proud to announce success at the SIMA Show in Paris, with a jury from 17 of Europe's leading farming magazines voting the MF 6718 S Machine of the Year in the mid-power tractor category.
---
Pig Industry Responding to Antibiotic Resistance Concerns
Figures newly released through RUMA suggest the UK pig sector is making significant changes in how it stewards antibiotic use in at least one key area, with a halving in prescribed antibiotics administered in feed for young pigs.
---
Importance of Scottish Farming as an Employer
NFU Scotland has highlighted the importance of Scottish agriculture as an employer to an influential committee in Westminster on Wednesday 1st March.
---
Farmplan Releases Entry-level Version of Gatekeeper
Farmplan, part of Proagrica, has announced the release of Gatekeeper Express, a new entry level, cloud based crop recording solution.
---
Longtown Primestock Sale
C&D Auction Marts Limited had forward 28 cattle, 5,350 prime hoggs and 4,247 cast ewes & rams at their weekly sale at Longtown on Thursday 2nd March 2017.
---
Use Available Allowances Now as End of Tax Year Approaches
The arrival of spring also brings the forthcoming end of the 2016/17 tax year and with it a seasonal bounty of tax planning opportunities.
---
Official 2016 Limousin Society Sales Gross £5.6m
Gross sales of pedigree Limousin cattle, sold at official British Limousin Cattle Society auction sales in 2016, increased in the year by over £300,000 to a figure of £5,646,159.
---
New Holland Combine takes Machine of the Year 2017
The jury panel of the 'Machine of the Year 2017' award bestowed the coveted title to the New Holland CR and CX combines featuring Everest System, in the Combine category at the SIMA show 2017.
---
Pup Sets New Record Price at Skipton Working Dogs Sale
A 4,700gns top call for a broken dog and a 2,000gns new record high for a youngster sold in the unbroken pup pen were the dual highlights of another highly successful working sheep dog sale at Skipton Auction Mart.
---
Spring Spraying – Time to BeeConnected
As farmers begin to think about their spring spraying programmes they are being encouraged to sign up for BeeConnected, a new way for farmers to inform beekeepers of their intention to spray an insecticide.
---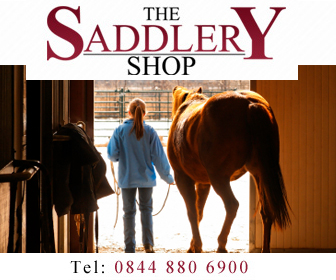 ---

Stackyard News
home | agri-services | pedigree pen | news | dairy | beef | machinery | property | organisations | site map