Stackyard News - February 2017
Agricultural, Environmental, Countryside and Farming News from the UK and beyond.
Livestock Worrying Cases Hit Seven-Year High
Livestock worrying in Scotland has hit a seven-year high, as NFU Scotland writes an open letter to the public urging them to keep dogs on leads when out and about in the countryside over the coming months.
---
New Way for Poultry Producers to Tackle Red Mite
Poultry producers are facing a particularly high risk of red mite infestation this spring, with warm weather and the need to house birds causing outbreaks across the country.
---
Lord Leads the Charolais Trade at Stirling
Charolais bulls met a solid commercial trade in Stirling on Tuesday 21 February at the breed's official spring sale.
---
Report Highlights Scale of EU Antibiotic Resistance
An EU-wide report issued 22nd February on antimicrobial resistant bacteria found in humans, animals and food indicates that levels of resistance to a range of antibiotics remain high across the continent.
---
Gene-Edited Pigs Show Signs of Resistance to Major Viral Disease
Scientists have produced pigs that may be protected from an infection that costs the swine industry billions each year.
---
Longtown Primestock Sale
C&D Auction Marts Limited had forward 4,297 prime hoggs and 5,007 cast ewes & rams at their weekly sale at Longtown on Thursday 23rd February 2017.
---
Don't be Tempted to Feed Spoiled Silage to Youngstock
It's easy to be tempted to feed top layer spoiled silage to youngstock, however feeding inferior feed is not cost effective and can lead to a host of health issues and have a long-term effect on future productivity.
---
Heavy Duty Transmission for Kongskilde's Diet Mixers
Kongskilde is launching an HD-transmission for their large complete diet mixers. The new transmission will be introduced internationally at SIMA 2017.
---
Big Demand for Limousin Bulls at Carlisle
Limousin bulls met with a strong demand and a flying trade at the British Limousin Cattle Society's February Sale held at Borderway Mart on Saturday 18th February 2017.
---
Broadcaster Charlotte Smith is NFYFC's President Elect
Young Farmers will be represented by radio and TV presenter Charlotte Smith when she takes on the role of President of The National Federation of Young Farmers' Clubs in April.
---
Independent Scientific Group set up to Advise RUMA
A new Independent Scientific Group set up to advise RUMA, the agricultural and food industry alliance which promotes responsible use of medicines in farming, has met for the first time.
---
Sheila the Maestro at Craven Champions Showcase
Sheila Mason was supreme champion with an eight-month-old British Blue-sired heifer at the Craven Champions' double-header. The title winner also set a new centre record price for a store animal when selling for £3,200.
---
British Cattle Breeders' Club Conference Overview
Experts from home and abroad gave a series of presentations outlining the latest technological developments in cattle breeding at the British Cattle Breeders Club's annual British Cattle Conference this year.
---
Active Farmers Elected to Lead Young Farmers' Clubs
For the first time in six years the Chairman of The National Federation of Young Farmers' Clubs is an 'active' farmer and will lead the organisation during a challenging year in the industry post-Brexit.
---
Livestock Auction Marts Can't Sustain Business Rate Hikes
Repercussions will be felt far beyond the auction ring unless affordability and running costs are considered when business rates are calculated, warns the Livestock Auctioneers Association.
---
Efficient New Solution for Manganese Deficiency in Crops
Tackling the commonest trace element deficiency in UK arable crops has been made easier and more effective with the launch of a new concentrated manganese formulation requiring lower application rates than common alternatives.
---
The Entire Valpadana Specialized Range at Sima 2017
From the 4600 series super compact models to the professional VP 9000 tractors, the complete Valpadana range is on show at Sima 2017.
---
Suspended Funds should be Allocated to New Entrants
NFU Scotland has called for a suspended pot of Rural Development funding to be directed towards Scotland's new generation of farmers and crofters.
---
Zetor exhibits at National Farm Machinery Show in USA
ZETOR again introduces its machines in one of the biggest farming shows in the USA – National Farm Machinery Show which takes place in Louisville, Kentucky.
---
Longtown Primestock Sale
C&D Auction Marts Limited had forward 26 cattle, 5,612 prime hoggs and 4,440 cast ewes & rams at their weekly sale at Longtown on Thursday 16th February 2017.
---
Grazing Land: Licence or Tenancy?
It's the time of year when farmers look to take on grazing land, but is it best to take the land under licence, a short-term tenancy or another form of arrangement?
---
Commercial New Calvers Bag Dairy Auction Headlines
Newly calven commercial entries bagged the principal honours at the opening February Craven Dairy Auction at Skipton Auction Mart.
---
Director Appointed to Lead The Roslin Institute
Professor Eleanor Riley has been appointed to head the prestigious Roslin Institute at the University of Edinburgh, which receives strategic investment from the Biotechnology and Biological Sciences Research Council.
---
Shortlist for the 2017 RIDBA Building Awards Announced
RIDBA (The Rural and Industrial Design and Building Association) launched the RIDBA Building Awards to showcase the best in rural and industrial buildings.
---
Environmental Farming Scheme Payment for Irish Moiled Cattle
Details of the Daera Environmental Farming Scheme have just been released and the scheme includes a headage payment for Irish Moiled cattle under the Native Traditional Breed Stand-alone option.
---
Top Auctioneer Students Recognised at Graduation Ceremony
The winners of the Golden Gavel and LAA Gavel awards were recently announced during the Annual Graduation Ceremony hosted by Harper Adams University and attended by the Livestock Auctioneers Association and the Institute of Auctioneers and Appraisers.
---
Challenger RoGator 600D with new Vision Cab Demonstration
Challenger will be demonstrating the award winning RoGator 600 at the National Self-Propelled Sprayer Demo Day taking place at Bramcote Hall Farm, on Wednesday 22nd February.
---
[more]
---
New Combi-Disc Offers High Output, Single Pass Cultivation
HE-VA has launched a further upgrade of its popular trailed Combi-Disc, with the new 450 and 550 models offering wider widths of 4.5m and 5.5m respectively.
---
Welshpool Charolais Bulls Top at 5,500gns
Charolais bulls met a strong commercial demand at Welshpool on Thursday 9 February topping at 5,500gns with 18 bulls selling at an average of £3675 up £225 on the year.
---
New Face in Newton Rigg College's AgricTeam
The latest person to join the agricultural teaching team at Newton Rigg College is certainly no stranger to the world of farming and is also a former student of the college.
---
Longtown Primestock Sale
C&D Auction Marts Limited had forward 25 cattle, 5,631 prime hoggs and 4,732 cast ewes & rams at their weekly sale at Longtown on Thursday 9th February 2017.
---
NAAC disappointed at Withdrawal of Trailer Weights Increase
The National Association of Agricultural Contractors is frustrated by a statement from the Department for Transport stating that they will no longer proceed with 'Phase 2' of increases to the combination weight limits of agricultural tractors and trailers.
---
Farm Attraction Winners Announced
The winners of this year's best farm and rural attractions were announced at the National Farm Attractions Network annual conference and awards ceremony held in Brighton.
---
Real Estate Election Offers Alternative Tax Option
Real Estate Election offers alternative to removing an option to tax on land and property for sale or lease says Saffery Champness.
---
Hands Free Hectare Project Update
The Project to farm a hectare of spring barley exclusively with autonomous vehicles at Harper Adams University continues.
---
More Farmers to Benefit from Hedgerows and Boundaries Grant
H&H Land and Property have welcomed the announcement by Natural England that the Hedgerows & Boundaries Grant is to be re-launched.
---
Stirling Beef Shorthorn Bulls Smash Records at 26,000gns
Beef Shorthorn bulls smashed two new records at the society's official spring sale in Stirling on Monday 6 February 2017.
---
Massey Ferguson Sponsors YF Convention for Fifth Year
Massey Ferguson is the lead sponsor of the National Federation of Young Farmers' Clubs' Annual Convention 2017 for the fifth consecutive year.
---
Brexit Creates An Opportunity Like Never Before
In his address to NFU Scotland's Annual General Meeting, President Allan Bowie stressed how important profitability, innovation and collaboration are for the Scottish agricultural industry to grow.
---
British Crop Production Council Celebrates Golden Anniversary
The British Crop Production Council celebrates its 50th anniversary this year. Established in 1967, the independent charity provided a forum for those interested in the science of crop production, particularly pest, weed and disease control.
---
Damaging Wheat Rust Continues to Spread
Wheat rust, a family of fungal diseases that can cause crop losses of up to 100 percent in untreated susceptible wheats, is making further advances in Europe, Africa and Asia.
---
Act Now To Reduce Income Tax Bills
Farmers need to act now to take advantage of five-year averaging and potentially reduce their income tax bills, according to rural accountant Old Mill.
---
Get hands on at the National Self Propelled Sprayer Demo
This year's National Self Propelled Sprayer Demo takes place on Wednesday 22nd February at Bramcote Hall Farm, Warton, Tamworth, Staffs.
---
British Cattle Breeders' Club Conference Presidential Handover
The 2017 annual British Cattle Breeders Club Cattle Conference was declared a resounding success, with feedback from delegates confirming that the programme was both thought-provoking and insightful.
---
Longtown Primestock Sale
C&D Auction Marts Limited had forward 32 cattle, 5,246 prime hoggs and 3,343 cast ewes & rams at their weekly sale at Longtown on Thursday 2nd February 2017.
---
Scottish Upland Sheep Support Scheme Rules
NFU Scotland is reminding members of key rules within the Scottish Upland Sheep Support Scheme ahead of farm inspections commencing.
---
Strong Demand for Dairy Stock at Dungannon
Buyers were out in force at the January dairy sale in Dungannon where priced peaked at 3,200gns, and 105 Holstein cows and heifers were traded to average £1,866.
---
Title and Top Price Coups for Smearsett Blue Leicesters
The Booth farming family, who run the Smearsett Blue Faced Leicester flock returned to winning ways when responsible for both the gimmer hogg champion and in-lamb £3,000 top price achiever at Skipton Auction Mart.
---
Keep Options Open on Grey Squirrel Control
Figures just published show that in strategically systematic and coordinated programmes carried out in the north of England, grey squirrel control is most effective when a combination of trapping and shooting is used.
---
16 Candidates for Crofting Commission Elections
The Scottish Crofting Federation welcomed the high number of nominations for the Crofting Commission elections citing it as a very positive sign for crofting.
---
John Deere Expands Gator Factory to Meet Demand
The first major expansion in 30 years at the John Deere Horicon Works factory in Horicon, Wisconsin, USA has resulted in a new 388,000ft facility for manufacturing the company's popular Gator utility vehicles.
---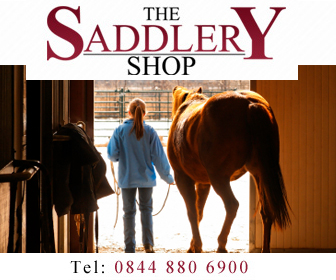 ---

Stackyard News
home | agri-services | pedigree pen | news | dairy | beef | machinery | property | organisations | site map