Stackyard News - January 2017
Agricultural, Environmental, Countryside and Farming News from the UK and beyond.
Cereals Event Helps Farmers to Focus on Soil Health
Soil health is becoming increasingly important to farmers, affecting crop vigour and yields, bio-diversity, and profitability.
---
Economic Study Explains Sheep Disease Treatment Choices
Research from the University of Bristol has developed new insights into how farmers treat their sheep for disease.
---
Pink Bales for Breast Cancer Launches 2017 Campaign
A farming industry campaign that has seen hundreds of bright pink silage bales proudly displayed on farms around the country in aid of breast cancer research is being re-launched for 2017 after raising more than double the amount in 2016 that it raised the previous year.
---
Industry Joins Forces to Tackle Global Food Challenges
International agri-businesses, scientists and researchers have committed to working together to answer some of the biggest challenges facing global food security.
---
Kitson & Sons Poised to Beef Up Valentine's Day
Kitson & Sons Butchers is set to beef up this year's Valentine's celebrations by serving up meat from some of the best prime cattle in the country at its three shops in North Yorkshire and Cleveland.
---
Dairy Cow Management Made Simple with One Bolus
Keeping track of cow fertility, health and welfare has become incredibly straightforward, with the use of a multi-purpose bolus.
---
Zetor Major HS Presented at AGROmashEXPO 2017
ZETOR is exhibiting at one of the biggest farming exhibitions in Hungary, AGROmashEXPO 2017, when visitors to the Zetor stand can see both the portfolio of the brand and the latest innovation – new MAJOR HS.
---
Promote Innovation to Maintain Focus on Grassroots Farming
Delegates urged speakers from the new innovation centres set up to promote innovation in agriculture to maintain their focus on grassroots farming, at the beef workshop which kicked off the annual British Cattle Breeders Club Cattle Conference.
---
Cumbrian Agriculturalist Takes on Additional Role
A staunch supporter of agriculture in the North of England and Cumbria in particular has taken on an additional role in the industry. Alan Bowe has now been appointed Vice Chairman of the Askham Bryan College Corporation.
---
Woodland Grants Available Now
For landowners considering planting new woodlands in the Yorkshire Dales National Park, now is the perfect time to apply to the Forestry Commission.
---
Longtown Primestock Sale
C&D Auction Marts Limited had forward 42 cattle, 4,703 prime hoggs and 3,115 cast ewes & rams at their weekly sale at Longtown on Thursday 26th January 2017.
---
Vets Recommend Voluntary Clampdown on Antibiotic Use
Recommendations to clamp down on use of critically important antibiotics when treating cattle and avoid preventative use where possible have been issued by the British Cattle Veterinary Association.
---
AMTRA Announces 2017 SQP Industry Award Winners
The AMTRA SQP prize winners were revealed during the SQP industry awards ceremony at the AHDA dinner, taking place alongside AHDA's annual conference at Birmingham's NEC.
---
JCB'S Holly Crowned UK's Top Higher Apprentice
JCB Design Engineer Holly Broadhurst is celebrating after being crowned the UK's top Higher and Degree Apprentice. The 22-year-old from Leek, Staffordshire, beat off competition from hundreds of other contenders.
---
Prestigious Industry Accolade Returns to Dairy Event
Returning to Borderway UK Dairy Expo, for the fifth year is The John Dennison Lifetime Achievement Award. The award is in memory of the life time industry contribution made by Cumbrian dairy farmer and highly regarded breeder, John Dennison.
---
New UK Distributor for Norac Boom Height Control System
LH Agro UK Ltd has announced its appointment as a UK distributor for Topcon's range of NORAC branded sprayer boom height control systems.
---
Free Tests for Joint Disease in New-born Lambs
With anecdotal evidence of an increase in "joint-ill" - a disease affecting the joints of young lambs - investigators from SRUC are offering free post mortem tests to sheep farmers and their vets.
---
Post Brexit Farming Policy must Benefit the Whole Supply Chain
The Tenant Farmers Association's North East Chairman, Ken Lumley has stressed the need for policymakers to understand the extent to which public support for agriculture subsidises the whole of the supply chain from those providing inputs to farmers through to consumers.
---
NSA Urges Farmers To Contribute in Ram Longevity Study
In pursuit of answers around the working life and cost of rams in commercial sheep flocks, the National Sheep Association is urging sheep farmers contribute a little of their time to a study to find out the facts.
---
More Support for Family Farmers Needed
The FAO calls for information technologies tailored to developing world farmers to meet the world's rising food demands at G20 ministerial meeting.
---
Haith Installs New Waste Water System at Fresh Growers
Waste water recycling and water management for root crop growers and packers is an important speciality at the Haith Group.
---
Brexit - A Huge Global Opportunity for British Science
Western markets are going through profound political change and Brexit offers an ideal opportunity for the UK to once again become a powerhouse of global technical innovation, according to George Freeman MP.
---
New Dumfries and Galloway NFUS Branch Chairman
NFU Scotland's Dumfries and Galloway region has a new chairman as Borgue farmer Rupert Shaw steps into the post.
---
Sheep Sector at Huge Risk from 'Hard Brexit'
The National Sheep Association is warning that the Government's decision to pursue 'hard Brexit' presents a huge risk to the UK sheep industry.
---
Longtown Primestock Sale
C&D Auction Marts Limited had forward 42 cattle, 4,480 prime hoggs and 3,489 cast ewes & rams at their weekly sale at Longtown on Thursday 19th January 2017.
---
Nicola Sturgeon to Address NFU Scotland AGM
Scotland's First Minister, Nicola Sturgeon, is to address delegates attending NFU Scotland's AGM, annual dinner and conference being staged in Glasgow next month.
---
Simmental-Cross Secures Skipton Calf Title
A Simmental-cross youngster was awarded the title winner's rosette at the opening rearing calf show and sale at Skipton Auction Mart.
---
Proactive Response to Tidal Surge must be Congratulated
The proactive response from the Environment Agency and other partners during last week's threat of a severe tidal surge along the east coast of England must be congratulated, says ADA, the representative body for drainage, water level and flood-risk management authorities.
---
Massey Ferguson Sponsors Ulster Young Farmers Clubs
The Young Farmers' Clubs of Ulster are delighted to announce Massey Ferguson, one of the world's leading tractor brands, as a brand new platinum sponsorship for the association.
---
Texel Society Backs Future of Sheep Farming
The Texel Sheep Society is once again getting behind the future of the sheep industry and supporting the wider industry through its sponsorship of the Young Shepherd Competition at NSA Central Region's Early Spring Gathering.
---
Soutra Suffolk Flock to Disperse
Harrison and Hetherington have announced the complete dispersal sale of a key Scottish Borders Suffolk flock. This is the stand-alone sale, of Soutra Suffolk's, a flock established thirty years ago.
---
[more]
---
Lloyds Banking Group Appoints New Agriculture Head
Lloyds Banking Group has announced that Andrew Naylor has been appointed Managing Director of the Agricultural Mortgage Corporation, alongside his existing role as UK head of Agriculture for Lloyds Bank.
---
Subsoiler Battles Blackgrass and Maximises OSR Performance
HE-VA has added an ultra-low disturbance Subsoiler seeding package into its line-up of cultivation kit.
---
Global Innovators Join Forces to Answer Agri-food Challenges
Boosting agricultural production in Africa, using data to drive efficiencies in UK farming, and improving understanding of the plant microbiome are three key issues being addressed at a major conference.
---
Food Commodity Prices Fall for Fifth Year in a Row
Prices of major food commodities declined for the fifth year in a row in 2016, averaging 161.6 points for the year as a whole, some 1.5 percent below their 2015 levels.
---
Amos Takes Lead in New Sheepdog Training Venture
Farmer James 'Amos' Dewhurst, of Winterburn, near Skipton, has launched new sheepdog handler training clinics.
---
Skilled Technicians Crucial to Future of Industry
11 AGCO apprentices received their apprenticeship awards at a ceremony held in the grand surroundings of Coombe Abbey Hotel, Warwickshire in December.
---
AGCO Dealers Implement New Brand Distribution Sales Structures
AGCO, is further boosting Sales, Customer Service and Support for its brands in the UK following the development of a new distribution sales structure for its Fendt, Massey Ferguson, Challenger and Valtra dealerships.
---
Pig Gene Advance Boosts Sperm Stocks from Prized Animals
Gene-editing techniques could help to improve stocks of farmed pigs by boosting supplies of sperm from prized sires.
---
British Charolais Cattle Society Appoints New Chief Executive
Peter Phythian has been appointed chief executive of the British Charolais Cattle Society from 14 March. He succeeds David Benson who is retiring at the end of March after 29 years.
---
Longtown Primestock Sale
C&D Auction Marts Limited had forward 33 cattle, 4,206 prime hoggs and 3,415 cast ewes & rams at their weekly sale at Longtown on Thursday 12th January 2017.
---
Surplus Lamb Rearers missing a Profitable Opportunity
More than half the sheep producers in Great Britain are still bottle-feeding surplus lambs, despite the fact that the practice is extremely labour-intensive and fails to capitalise on early life growth potential.
---
New Chief Executive for Yorkshire College
The Chief Executive of the Law Society has been appointed as the new Chief Executive at one of the largest agricultural and further education colleges in the UK.
---
New Headquarters Building Planned for CLAAS UK
The CLAAS Group has given approval for the construction of a new, state-of-the-art headquarters building for CLAAS UK and their dealer, MANNS of Saxham, on Saxham Business Park near Bury St Edmunds, Suffolk.
---
Jennings wins first Craven Dairy Auction of 2017
Andrew Jennings of Jennings Farmers, Fountains, took the top spot at the first dairy sale of the New Year at Skipton Auction Mart.
---
NAAC Welcomes New Chief Executive
The National Association of Agricultural Contractors has appointed a new Chief Executive, Duncan Russell, effective from January 2017.
---
Harper Adams Graduate Appointed As NBA Development Manager
The National Beef Association is pleased to announce the appointment of Rosie McGowan as Development Manager. Two key elements of this newly created role will be to increase the organisation's membership and further develop the regional groups.
---
Early-Onset Parkinson's Disease May Benefit from Eating Meat
People with certain forms of early-onset Parkinson's disease may benefit from boosting the amount of niacin in their diet, according to new research from the University of Leicester.
---
Four Nations Unite to Give Young Farmers a Voice Post-Brexit
Leaders from the four devolved nations of young farmers' associations joined forces at the 2017 Oxford Farming Conference to discuss the impact of Brexit.
---
Judges Announced for Borderway UK Dairy Expo 2017
Harrison & Hetherington have announced a line-up of British and International judges for their flagship dairy showcase, Borderway UK Dairy Expo 2017.
---
Support Tripled for Collaborative Action on Antibiotics
Funding for the Responsible Use of Medicines in Agriculture Alliance has more than tripled this year in support of a new business plan which will help UK farming play its part in the global drive to reduce antibiotic use across animal and human medicine.
---
NSA Central Region Early Gathering to have Health Theme
Sheep farmers are being invited to make the most of a packed, interactive programme at NSA Central Region's biennial winter event at Bakewell Agricultural Centre on Thursday 26th January.
---
A Lasting Legacy that Helps the Landscape
One of the country's best-loved walking trails has been added to a project that is improving access to the countryside while paying lasting tributes to a lost loved one.
---
U.S. Army Places $142 Million Order for JCB Machines
JCB has started 2017 by winning one of the biggest single orders in its 71-year history – a $142-million deal to supply the United States Army with a massive fleet of machines.
---
Stockmax Bedding Beats Bacteria at Lambing Time
With lambing time looming or already underway, Britain's sheep farmers are facing a major new challenge to reduce their dependence on antibiotics at this critical time in the farming cycle.
---
New Year, New Strategy, Advises Old Mill
Farmers should use the New Year as an opportune time to re-evaluate their businesses, placing them in the strongest position ahead of Brexit and the 2020 CAP reform.
---
Longtown Primestock Sale
C&D Auction Marts Limited had forward 33 cattle, 5,317 prime hoggs and 4,556 cast ewes & rams at their weekly sale at Longtown on Thursday 5th January 2017.
---
Clydesdale Bank is Main Sponsor of Scotland's Beef Event 2017
Clydesdale Bank has been confirmed as main sponsor of Scotland's biennial national beef event which is set to attract thousands of beef farmers from all over the country to the Borders in June.
---
Time To Branch Out Into Trees In 2017
Farmers are no strangers to long-term business planning, so it is perhaps surprising that more of them are not grasping the opportunity that forestry can offer.
---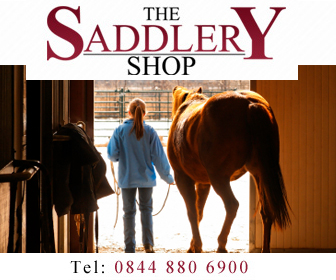 ---

Stackyard News
home | agri-services | pedigree pen | news | dairy | beef | machinery | property | organisations | site map