Stackyard News - December 2016
Agricultural, Environmental, Countryside and Farming News from the UK and beyond.
Trusted Business Advisers Give Farmers a Steer for 2017
As 2016 draws to a close, our thoughts inevitably turn to the year ahead and what it holds. There are few who, at the start of the year, expected to finish 2016 with Britain set to leave the EU and Donald Trump elected as President of the US. But what does 2017 hold, in particular for those working in the agriculture sector?
---
Tilhill Forestry Launches 2017 Graduate Programme
The leading forest management and timber harvesting company Tilhill Forestry is seeking graduates with drive, passion and enthusiasm who are interested in joining one of the forest industry's leading companies.
---
Inheritance Tax Eases
H&H Land and Property have welcomed a new measure announced by the Government, which will be introduced in April 2017, and will increase the Nil Rate Band Threshold payable on death.
---
Poor Silage Costly to UK Livestock Farmers
With farmers now well into this seasons' silage clamp stocks, it's timely to consider silage cover options for 2017 in a bid to improve farm profitability.
---
Targets Task Force Co-ordinates on Antibiotic Reduction
A new 'Targets Task Force' has met for the first time to discuss how meaningful objectives to reduce, refine and replace antibiotic use in all UK livestock sectors can be identified.
---
JCB Confirms £400 Christmas Bonus for UK Employees
More than 5,000 JCB employees in the UK are celebrating news of a £400 Christmas bonus.
---
Crofting Federation Urges Crofters to "Stand Together"
The newly appointed chair of the Scottish Crofting Federation Russell Smith outlined his plans for the work the SCF has to do in support of crofting over the coming two years.
---
Poultry Gatherings Suspended Following Avian Flu Case
A temporary suspension on gatherings of some species of birds will apply across England, Scotland and Wales from 20th December following a case of highly pathogenic avian flu of the H5N8 strain at a farm in Lincolnshire.
---
Claas Scorpion - Greater Comfort and Easy Handling
CLAAS unveiled its new series of Stage IV emissions standard SCORPION telehandlers at Agritechnica, raising the bar on engine performance and comfort.
---
British Cattle Breeders Conference Brings Industry Together
An exciting line-up of speakers has been booked for the forthcoming British Cattle Breeders Club annual British Cattle Conference, which will take place on January 23-25, 2017.
---
New Think Water Check It Out Tool Launched
A new online tool to help farmers and operators check their spraying practices has been launched by The Voluntary Initiative.
---
Wheat Yield Could be Increased by 20%
A new study shows wheat crop yield can be increased by up to 20 per cent using new chemical technology, providing a solution to global food insecurity.
---
CLA Demands Action on Rural Mobile Coverage
Rural business leaders are calling for urgent discussions on measures to address the continued neglect of rural areas by mobile network operators as new figures reveal a persisting digital divide in the UK.
---
NSA takes Hill and Upland Report to Westminster
A hugely successful four-day National Sheep Association exhibition in the Houses of Parliament culminated with a reception hosted by Food and Farming Minister George Eustice and featuring sheep farmers from Devon and Cumbria.
---
Half of England set to Apply for Officially TB-Free Status
England is set to apply for Officially TB-Free status for more than half of the country next year - two years ahead of schedule - as the Government's strategy to tackle bovine TB continues to deliver results.
---
Countdown to Scaife Hall Farm Charity Breakfast
Husband and wife farmers and civic dignitaries, Councillor Christine Ryder, The Deputy Mayor of Harrogate, and her consort husband Chris, are set to stage another three-day charity breakfast event at their Scaife Hall Farm.
---
Baa-Gains Galore as Charity Lambs net over £3,500
Big-hearted bidders were far from sheepish in their support for Addingham & District Sheep Breeders' Association's tenth annual charity lamb show and sale at Skipton Auction Mart.
---
NBA Calls for Extension on Government AFU Proposal
With changes to Approved Finishing Units in the pipeline, the National Beef Association is calling for a four year extension before any phasing out occurs which could cause serious welfare and cash-flow problems for farmers.
---
Countryside Stewardship 2017 Update
The latest round of Countryside Stewardship funding will include grants for woodland creation and reduction of flood risk.
---
Longtown Primestock Sale
C&D Auction Marts Limited had forward 39 cattle, 6,096 prime lambs and 5,047 cast ewes & rams at their weekly sale at Longtown on Thursday 15th December 2016.
---
NSA Ram Sale Date Change
The National Sheep Association Wales and Border Main Ram Sale, traditionally
regarded as the largest in Europe, will be held on 25 September 2017.
---
Pickles White Wyandottes Champions at Skipton
The Pickles family from Lothersdale again ruled the roost at the Christmas Craven Feather Auctions show and sale of poultry and waterfowl at Skipton Auction Mart.
---
New Monarch Ley Mixtures – A Cut and Bite Above the Rest
Limagrain has published its Monarch Ley Mixture 2017 brochure, describing it as 'a cut and bite above the rest', with the inclusion of the new LGAN accreditation on a range of its mixtures that are available to growers for the 2017 season.
---
Harbro Confirmed as Major Sponsor of NSA Highland Sheep 2017
Leading Aberdeenshire-based animal nutrition specialists Harbro has been confirmed as major sponsors of the North of Scotland's biennial event, NSA Highland Sheep 2017.
---
'Gold Star' Award for NMR
National Milk Records has been awarded a top global award for the quality of its milk production recording, data processing and milk analysis services.
---
Addington Fund 'Tup 1 Ewe' Campaign Gathers Momentum
National farming charity, The Addington Fund, reports that its new, ground-breaking initiative to help raise vital funds for farmers in need is off to a flying start.
---
[more]
---
Running Field Drains Prompt OSR Herbicides Advice
As field drains start to run after recent rain, oilseed rape growers and spraying contractors are being encouraged to use decision support tools that help ensure effective weed control while minimising the risk of residual herbicides such as propyzamide and carbetamide being lost through drains.
---
New Kuhn Twin-Disc Trailed Spreader
Kuhn Farm Machinery is launching a new, high capacity trailed fertiliser spreader at LAMMA on 18th January 2017.
---
Grahams Lilly Tops Red Ladies at 32,000gns
The final Limousin sale of 2016 ended on a record breaking high in what has been another strong year of bull and female sales for the breed.
---
Grant Funding for Slurry Store Covers
H&H Land and Property urge Farmers to take advantage of the Farming Ammonia Reduction Grant Scheme offered by Natural England.
---
Limousin Stalwarts take North East Club Herd Honours
Jim and Margaret Bloom, who run the Scorboro pedigree Limousin herd at Decoy Farm, have secured the prestigious champion herd title in the North East Limousin Breeders Club 2016 herd competition.
---
CPA Announces Appointment of New Chief Executive
Sarah Mukherjee, currently Director of Environment at Water UK, has been appointed as the new Chief Executive of the Crop Protection Association.
---
NSA Searches for Next Generation
Young people with a passion and enthusiasm for the sheep sector is just what the industry needs.
---
Farm Attractions Awards Finalists Announced
Farm parks are one of the fastest growing sectors in the UK visitor attraction's market according to research from Visit England.
---
John Deere Firsts for Apprentice Training
John Deere's first female and forestry technicians have been registered in the latest intake for the company's award winning apprenticeship scheme, managed by training provider ProVQ.
---
Kitsons Butchers Poised to Beef Up Christmas
North of England butcher Anthony Kitson made history when purchasing the overall supreme champion beef cattle at all three of the country's principal Christmas primestock shows this year - the English Winter Fair, the Royal Welsh Winter Fair and the Scottish Winter Fair.
---
Former Lowther Estates' Manager Receives IAgrM Award
Graeme Hector, the former managing director at Lowther Park Farms, Penrith has been presented with the Institute of Agricultural Management National Farm Management Award for his contribution to the industry.
---
Tilhill Forestry and Community Unite Over Chainsaw Carving
A four-foot tall carving of a sea eagle is being presented to the South West Mull and Iona Development by Tilhill Forestry to celebrate the work that the two organisations are doing together in harmony with these majestic birds.
---
Longtown Primestock Sale
C&D Auction Marts Limited had forward 27 cattle, 5,261 prime lambs and 4,191 cast ewes & rams at their weekly sale at Longtown on Thursday 8th December 2016.
---
Farmers Should Plan Strategy Now
Farmers could enjoy a buoyant couple of years ahead of Brexit but the industry may face another downturn after 2020, experts have warned.
---
Cogent's Argo, Superhero and Supreme exceed £700 PLI
Following the December proof run published by AHDB Dairy, Cogent Breeding has great news regarding their sire portfolio.
---
New Measures to Protect Poultry Against Avian Flu
The Chief Veterinary Officer has declared a Prevention Zone to help protect poultry from a strain of Avian Flu in Europe.
---
Blue Bull Calf is Christmas Champion at Skipton
Lothersdale husband and wife Geoff and Margaret Booth presented a cracker of a calf to land the supreme champion's crown at Skipton Auction Mart's annual Christmas rearing calf show and sale, which attracted an 81-strong turnout.
---
Wright Hassall Guide to Buying a Farm
Wright Hassall, a top-ranked firm of solicitors based in Warwickshire have published a comprehensive guide on buying and selling farmland, it covers the pitfalls, methods of buying and selling, contracts, personal and property rights.
---
John Deere adds new Flagship Tractors to 6R Series
John Deere is launching two new top of the range six-cylinder tractor models rated at 230 and 250hp, designed to meet the needs of contractors and arable farmers.
---
Industry-Led Scheme to Help Avoid the Effects of Bovine TB
A new industry-led cattle health programme to evaluate risk and recognise farmers who step up biosecurity to help control bovine TB, launched on 28th November.
---
Gleadell Partnership Brings Nitrogen-Fixing Technology
Gleadell Agriculture is pleased to announce an agreement with Azotic Technologies to develop and market Natural Plant Nutrition nitrogen-fixing technology across the UK.
---
Date Announced for Borderway UK Dairy Expo 2017
For the sixth year running, Harrison & Hetherington have announced the return of their flagship dairy showcase, Borderway UK Dairy Expo, which will take place at the Borderway Exhibition Centre on Saturday 11th March 2017.
---
Brexit - What Next For Farming Support?
On 23rd June, the UK voted to leave the European Union by 52% to 48%. That will probably be the last fact in this article – the rest is pure conjecture!
---
Longtown Primestock Sale
C&D Auction Marts Limited had forward 67 cattle, 6,738 prime lambs and 4,387 cast ewes & rams at their weekly sale at Longtown on Thursday 1st December 2016.
---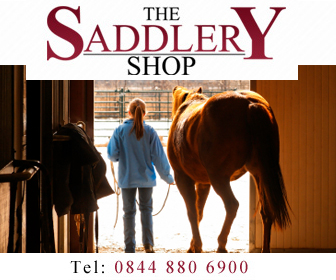 ---

Stackyard News
home | agri-services | pedigree pen | news | dairy | beef | machinery | property | organisations | site map