Stackyard News - November 2016
Agricultural, Environmental, Countryside and Farming News from the UK and beyond.
Fantastic Double for Fox Brothers
Two fine pens of lowland lambs clinched a sparkling supreme championship and reserve championship double for the Fox farming brothers at Skipton Auction Mart's annual Christmas primestock shows and sales.
---
Companies Link to Offer Dairy Farmers a New Solution
Two key companies have joined forces to promote a unique new product to dairy farmers, offering a solution to the negative energy balance often associated with high yielding cows.
---
John Deere Introduces the F441R New Generation Baler
John Deere's new generation of fixed chamber round balers for 2017 includes the top of the range F441R model, which made its UK show debut on the company's stand at AgriScot.
---
Award for Massey Ferguson Dynamic Top Link Control
Massey Ferguson is proud to receive a Citation in the SIMA Innovation Awards for its new and unique electronic top link control system, which automatically maintains the correct working angle of mounted implements.
---
Changes Ahead for Newton Rigg College
After five years at the helm of Newton Rigg College, Wes Johnson is to step down to take up the role of Principal of Lancaster & Morecambe College.
---
Ordnance Survey Creates New Data Layer of Hedges
373,919km of England's farmland hedges have been accurately mapped to create a new digital dataset, OS Landscape Features Layer.
---
New Livestock Auctioneers Association Chairman Appointed
John Brereton, an auctioneer with more than 40 years of experience, is the new chairman of the Livestock Auctioneers Association.
---
Autumn Statement 2016 – The Rural Impact
Philip Hammond's first Autumn Statement seemed to offer little for farmers and rural businesses, according to Sarah Dodds, Head of Agriculture and Rural Business at Chartered Accountant MHA MacIntyre Hudson.
---
Longtown Primestock Sale
C&D Auction Marts Limited had forward 12 cattle, 5,645 prime lambs and 4,745 cast ewes & rams at their weekly sale at Longtown on Thursday 24th November 2016.
---
Test Centres Gear up for Sprayer Tests
From November 26th 2016, all pesticide application equipment in use requires, by law, a valid National Sprayer Testing Scheme certificate. This includes trailed, mounted and self-propelled sprayers as well as foggers, misters, granular and slug pellet applicators.
---
Young Farmers Show Industry In Safe Hands
Young farmers proved the future of livestock farming is in safe hands after award-winning performances at The National Federation of Young Farmers' Clubs' Stockjudging competition finals at the English Winter Fair.
---
Chief Vets Welcome GB Cattle Health and Welfare Progress
The latest state-of-the-industry report examining the health and welfare of cattle in Great Britain has identified significant progress across key areas of mastitis, lameness and longevity.
---
ASAO Declares National Conference a Success
Show organisers and suppliers, who attended the annual Autumn Conference of the ASAO in Devon this month, are now back on home territory and in the throes of planning the 2017 season, equipped with a wealth of top tips and new ideas.
---
NOAH Attends The Lords to Stress Importance of Healthy Animals
NOAH was joined by politicians and industry stakeholders in the House of Lords to highlight the vital role of the animal medicines industry for society and the food chain.
---
Positive Meeting for UK Livestock Brexit Group
A group of 18 organisations representing the UK livestock sector, under the chairmanship of Chris Dodds, Executive Secretary of the Livestock Auctioneers Association, met with farming Minister George Eustice and his team in London.
---
Website Launched to Review Antibiotic Use on Farms
A new website launched by RUMA to coincide with World Antibiotic Awareness Week explains the facts about antibiotic resistance as well as consolidating scientific data.
---
Conservation Project to save Wildflowers from Extinction
A new project at the University of Leicester hopes to save rare and threatened local wildflowers from across Leicestershire and Rutland from extinction.
---
Farm Tenancies: Flexibility for Brexit?
Flexible farm business tenancies could help both landlords and tenants handle the challenges posed by Brexit, according to the Central Association of Agricultural Valuers.
---
Professionals Join Forces to help Farmers Make and Save Money
Farmers are enduring some tough times at the moment, but there are also many exciting opportunities to be grabbed, according to accountant Old Mill.
---
Midlands to Host 2017 NBA Beef Expo
The National Beef Association has announced that the 2017 NBA Beef Expo will be at the heart of the Midlands, and agricultural excellence, in Stoneleigh, Warwickshire.
---
North Yorkshire Farmer Receives Nuffield Travel Scholarship
A desire to explore the latest technology to benefit the British pig industry has resulted in a North Yorkshire farmer receiving a prestigious Nuffield travel scholarship.
---
Longtown Primestock Sale
C&D Auction Marts Limited had forward 48 cattle, 3,592 prime lambs and 5,827 cast ewes & rams at their weekly sale at Longtown on Thursday 17th November 2016.
---
New Holland Roll Baler 125 and Roll Baler 125 Combi
New Holland Agriculture launches the new Roll Baler 125 and Roll Baler 125 Combi at Innovagri.
---
H&H Land Appoints Principal Director for Scotland
The H&H Group has appointed James Murphy in the new role of principal director (Scotland), for the H&H Land and Property business.
---
New Massey Ferguson Machinery to be unveiled at LAMMA
A completely new Massey Ferguson tractor in the ever-important, smaller-to-medium horsepower range & the MF 5700 Global Series is set to make its debut at January's LAMMA show.
---
Tyre Pressure Monitoring takes the Field
Agriculture and groundcare specialist, Spaldings, has partnered with tyre pressure monitoring specialist, TyrePal to supply tyre pressure monitoring systems to its customers in the agricultural sector.
---
Get Connected with John Deere at LAMMA
John Deere's latest utility and large horsepower tractors and FarmSight precision farming technology for 2017 will be featured for the first time on stand G17 at LAMMA next January, following their recent European launch.
---
New Calf Health Product – Kryptic Pack
A leading agricultural company has launched a new product, designed to reduce antibiotic usage for calves.
---
Beef Shorthorn Females Achieve New 5,900gns Centre Record
Beef Shorthorn females met an exceptional demand from a packed ringside selling to a new breed centre record of 5,900gns in Skipton on Wednesday 9 November at the breed society's official autumn sale.
---
Limagrain Mixture Boosts Winter Feed for Wildlife
A warm, dry autumn has helped to produce an abundant crop of wild flowers and plants from Limagrain seed mixtures supplied to the 170-hectare RSPB Frampton Marsh.
---
New McCormick X7.680 - A Tractor for Santa's List
Farmers and tractor drivers who want to get their children on a McCormick at the earliest opportunity can now add a new version of the X7.680 Pro Drive with single kiddie power and twin pedal transmission to their fleet.
---
Increased Demand for Charolais in Welshpool
More Charolais bulls were sold for a higher average price in Welshpool on Thursday 10th November than at the corresponding sale in the previous year. At the end of the day's trading 36 bulls were sold to average £3856, an increase of £419 per head with 10 more sold.
---
[more]
---
Poultry Nutritional Health V Foodborne Pathogens
Global nutritional health company Diamond V brings pre-harvest food safety research and expertise to the EuroTier international agricultural trade show in Hanover, Germany during 15-18 November.
---
Zetor Forterra HD - Tractor of the Year 2017 Finalist
The prestigious Europe-wide Tractor of the Year 2017 contest has announced the winners in the individual categories. The award ceremony was held during the EIMA International Agricultural Exhibition in Bologna, Italy.
---
Longtown Primestock Sale
C&D Auction Marts Limited had forward 32 cattle, 4,118 prime lambs and 5,240 cast ewes & rams at their weekly sale at Longtown on Thursday 10th November 2016.
---
Countdown to Christmas Primestock Showcase Begins
The countdown is on to one of the biggest days of the year at Skipton Auction Mart, the 2016 Christmas prime shows highlight, plus support events, on Sunday, November 27.
---
Scottish Beef Efficiency Scheme Tag Delay
NFU Scotland is urging the Scottish Government to provide clarity on when applicants to Scotland's new Beef Efficiency Scheme are going to receive the tags necessary to meet scheme rules.
---
Priorities for the UK Animal Medicines Sector after Brexit
NOAH has set out the priorities needed to deliver a thriving animal health sector following the UK's exit from the EU.
---
KWS Launches Four New Forage Maize Varieties
Plant breeder, KWS, has launched four, new-generation forage maize hybrid varieties, which are available for planting next season.
---
Two Trevors Take Top Honours at Skipton Prime Shows
A standout Limousin-cross bullock from Nidderdale's Trevor Stoney, White Wood Farm, Bewerley, Pateley Bridge, was champion at Skipton Auction Mart's November prime cattle show and sale.
---
Bauer BSA Slurry and Digestate Spreaders Launch at LAMMA
Bauer is expanding the range of slurry and AD digestate tankers it offers in the UK and Ireland by launching a new range of steel tankers at the LAMMA 2017 show.
---
Case IH Upgraded Tractors and Balers at LAMMA 2017
Two new Case IH tractor series are making their LAMMA debut at the 2017 event, with the Luxxum and revised Maxxum lines renewing the brand's offering in the key 100-150hp mid-hp category.
---
Dungannon Charolais sell to 5,100gns
Charolais cattle sold to a top price of 5,100gns at the Northern Ireland Charolais Club sale held in Dungannon on Friday 4th November.
---
Remain Vigilant Against Barley Yellow Dwarf Virus
Winter cereal growers are being urged to remain vigilant against aphid vectors of BYDV after the mild start to autumn - especially when growing crops with a high yield potential, such as hybrid barley.
---
New Polaris Dealer in the Scottish Borders
Scottish Borders' Reiver Garage Services has been appointed as a new Polaris dealer. The dealership, run by Dale Robertson, follows a thirty-five year family tradition with Reiver offering service and repair work, coach, taxi and self-drive hire.
---
Implications of Brexit on UK Agriculture
Understanding the implications of Brexit on UK Agriculture - A view from across the pond.
---
Gleadell Launches Hi-tech Mobile Grain Cleaning and Dressing
Gleadell has launched a state-of-the-art mobile grain-cleaning service enabling farmers to improve the specification of stored grain or optimise the quality of home-saved seed quickly and cost effectively.
---
LAMMA Unveiling for New JCB Fastrac 8000
Increased power and performance, a new cab providing class-leading levels of comfort and all-round visibility, and a fully hydrostatic steering system – a 'first' for a high-speed tractor – are among the key features of the new JCB Fastrac 8290 and 8330.
---
Heritage Lottery Fund Support for Westmorland Dales
A £3.5m grant to unlock and reveal the hidden heritage and landscape of the Westmorland Dales has been given initial approval by the Heritage Lottery Fund through its Landscape Partnership programme.
---
New Features on JCB TM320S Telescopic Wheeled Loader
The latest JCB TM320S telescopic wheeled loader with enhanced equipment and features will make its debut at the LAMMA 2017 event in Peterborough on November 18/19.
---
NSA Calls for Urgent Action on BPS Delays
The problem of late delivery of the Basic Payment Scheme and farmer statements has still not been resolved, with the National Sheep Association hearing of many cases relating to sheep farmers in upland and common grazing situations.
---
ADA Values EFRA Future Flood Prevention Report
The Association of Drainage Authorities values the publication of the EFRA Committee's report on Future Flood Prevention.
---
Kverneland Ploughs 103,5 hectares in 24 Hours
A team representing Kverneland, Versatile and "traction" – the farm machinery magazine for profis – succeeded to plough 24 hours non-stop following the best practice with one full tank only.
---
Promising Results for Health Benefiting Historic Crop Trial
A research project at Harper Adams University looking at increasing the yields of a special type of barley is producing promising results. Naked barley was an important crop in the Bronze Age, but since then has almost been forgotten in the UK.
---
Hawes Swaledale Ram Sale Drama
The curtain came down on the season finale in quite dramatic fashion at Hawes swaledale ram sales with the final day smashing records and leaving an massive average for the day at £2831 for the 301 tups forward.
---
Longtown Primestock Sale
C&D Auction Marts Limited had forward 34 cattle, 3,909 prime lambs and 6,122 cast ewes & rams at their weekly sale at Longtown on Thursday 3rd November 2016.
---
Mobile 'App' Speeds Up Cattle Tag Ordering
Nordic Star, part of the NMR Group, has developed and launched a specialised mobile app for smart phones and tablets this autumn. Downloaded free of charge, it allows livestock producers to order new or replacement tags whilst 'on the go'.
---
Bolster Moor Farm Shop Sweeps the Board
Bolster Moor Farm Shop in Golcar, Huddersfield, created history at the annual Great Yorkshire Pork Pie, Sausage & Products Competition when making a clean sweep of the principal honours.
---
Borderway Agri Expo – A Festival of Farming!
The 10th Borderway Agri Expo, held on Friday 28th October, was a true festival of livestock farming attracting over 13,000 visitors and over 950 head of livestock.
---
Welsh and Irish Lead at Skipton Sheepdog Sale
Welsh and Irish dogs, the latter in particular, had the pick of the trade at Skipton Auction Mart's autumn working sheep dog sale, the final seasonal fixture of 2016.
---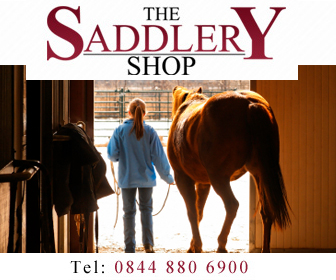 ---

Stackyard News
home | agri-services | pedigree pen | news | dairy | beef | machinery | property | organisations | site map