Stackyard News - October 2016
Agricultural, Environmental, Countryside and Farming News from the UK and beyond.
Limousin Sired Cattle Hat Trick at Agri-Expo
Friday 28th October saw the 10th Anniversary of the Borderway Agri-Expo. On what was a long day, packed full of the very best cattle from all corners of the UK, the classy heifer J-Lo from JCB Commercials, took the Overall Supreme Championship.
---
New Holland Acquires Kongskilde
New Holland Agriculture will expand its wide offering with new implement product lines as a result of CNH Industrial's agreement to acquire the agricultural Grass and Soil business of Kongskilde Industries.
---
National Young Farmers Appoint New Chairman
The National Federation of Young Farmers' Clubs has appointed Heather Black as its new Chairman of its Board of Management.
---
How to Make Farming Safer
When we think of dangerous jobs or industries, we immediately think of construction, the military or nuclear power plants i.e. things that involve heavy materials, fast-moving machinery or tools, heights or weaponry.
---
Right Sort of Weather Helps Honey Harvest
The British Beekeepers Association's annual Honey Survey results reveal that honey bees overcame summer starvation threats to provide 26lbs of honey per hive.
---
Farming Minister to Speak at Northern Farming Conference
George Eustice will be in Hexham on Wednesday 9 November to 2016 speak to farmers and land managers at this year's Northern Farming Conference.
---
Longtown Primestock Sale
C&D Auction Marts Limited had forward 22 cattle, 5,718 prime lambs and 4,496 cast ewes & rams at their weekly sale at Longtown on Thursday 27th October 2016.
---
New StarFire receiver makes UK debut at CropTec
John Deere's new generation StarFire 6000 satellite receiver has been designed to set new standards in operational accuracy and signal uptime, while also improving the connectivity of machines using the John Deere FarmSight range of precision farming solutions.
---
Lawson Jazz Heifer Hits the High Notes at Skipton
The Lawson family's Newbirks pedigree Holstein herd at Mill Farm, Arthington, landed its fifth Craven Dairy Auction title of the year at Skipton Auction Mart's main October Craven Dairy Auction.
---
Over 90% NI Farmers Receive Advance Payments
Northern Ireland Agriculture Minister Michelle McIlveen has announced that 90.72% of eligible farmers had received an advance CAP payment this month.
---
Open Autumn Offers Feed-Saving Bonus
'Use it or lose it' is the clear message for livestock farmers with unusually abundant grass covers as we move into autumn.
---
Countryside Live – Another Successful Show!
Television stars and top class chefs, record competitive entries and one of the highest attendance figures ever helped make the 14th Countryside Live a huge success.
---
New Disc Roller for Precision Shallow Cultivations
HE-VA has updated its Disc Roller range to improve contour following and allow more precise cultivation. Originally launched in 2003, the HE-VA Disc Roller is a popular shallow disc cultivator on UK farms.
---
Stirling Charolais Bulls top at 18,000gns
Charolais bulls were in demand at Stirling on Wednesday 19 October at the breed's official autumn sale. 83 bulls sold to an average of £5,674 and topped at 18,000gns with a 63% clearance which is a satisfactory result for an autumn bull sale.
---
British Farming Awards 2016 Winners Announced
The winners of the 2016 British farming Awards have been revealed at a fantastic awards ceremony, held at Chateau Impney Hotel, Droitwich Spa.
---
Start Readying Your Farm For Market Now
As we move into autumn, Will Parker Associate Director with H&H Land and Property explains why it is prudent to use this time of year for planning and preparing your property for sale. He also gives us some top tips for marketing a farm.
---
Flock Turns Pink in Tribute to Breast Cancer
A Dorset-based farm shop has turned its flock of 70+ sheep bright pink in tribute to breast cancer awareness month.
---
Field to be Farmed Exclusively by Robots
In a world-first, members of Harper Adams University engineering staff, supported and led by precision farming specialist Precision Decisions Ltd, are attempting to grow and harvest a hectare of cereal crops; all without stepping a foot into the field.
---
Blelack Charolais sell to a top of 10,800gns
Charolais females sold to a packed ringside in Stirling on Tuesday 18 October at the breed's official autumn sale. With the eagerly anticipated dispersal of the Massie family's Blelack herd the main feature of the day.
---
Young Farmers call for Post Brexit Financial Backing
A lack of financial backing for young farmers was highlighted as a major inhibitor for young people wanting to get into farming in the next five years, post-Brexit, an online consultation by the National Federation of Young Farmers' Clubs found.
---
Longtown Primestock Sale
C&D Auction Marts Limited had forward 50 cattle, 1,946 prime lambs and 5,094 cast ewes & rams at their weekly sale at Longtown on Thursday 20th October 2016.
---
Importance of Sheep Sector in Brexit Negotiations
Having participated in a series of four sheep meat reflection group meetings in Brussels, the NSA welcomes the resulting report and recognises its importance to the UK sector despite the forthcoming break from the EU.
---
Farm Property Owners Urged to get ahead of EPC Rules
With just under 18 months until new rules over Energy Performance Certificates come into effect, farmers and estate owners are being urged to check that all properties they are likely to re-let have a rating of 'E' or better.
---
New Lab's Mission to Ensure Global Food Security
A new laboratory has been opened at Hilldale Research Centre to develop novel fungicide compounds, based on groundbreaking research at the University of Sussex.
---
Agriculture to play role in Curbing Greenhouse Gas Emissions
The pledge to eradicate hunger and poverty must go hand in hand with rapid transformations of farming and food systems to cope with a warmer world, FAO said in a new report.
---
Stirling Beef Shorthorn Females Peak at 11,000gns
Beef Shorthorn females met a strong, level demand selling to a top of 11,000gns and achieve a new breed female average of £3,021 at the breed association's official autumn sale at Stirling on Monday 17 October.
---
Foxhillfarm Lordofthering makes 35,000gns
Foxhillfarm Lordofthering, the pre-sale show Overall Supreme Champion, swept all before him when selling to the sale top price of 35,000gns at Limousin Cattle Society's Sale of bulls at Carlisle on Saturday 15th October.
---
Devon Farmer Signs Up to Turn Grass into Gold
A Devon dairy farm has signed up to a nationwide research initiative that is exploring how proactive grassland management can help improve farm profitability.
---
Prepare for Action against Liver Fluke
Sheep farmers must be on their guard against liver fluke this autumn, says Philip Skuce, a leading scientist at Moredun and part of the SCOPS Steering Group.
---
Brecon Beacon Venue for Welsh Sheep 2017
A traditional, tenanted, farm with spectacular views over one of the largest reservoirs in South Wales provides the setting for NSA Welsh Sheep 2017, to be held on 16th May.
---
Longtown Primestock Sale
C&D Auction Marts Limited had forward 43 cattle, 4,869 prime lambs and 6,958 cast ewes & rams at their weekly sale at Longtown on Thursday 13th October 2016.
---
[more]
---
NSA Giveaway Set to Aid Growing Flock
About to embark on a new venture within her flock, young shepherd Cathryn Jones could not have been happier at on receiving the news she was a winner in an NSA prize draw, taking home a £200 voucher for Cox Agri/Ritchey.
---
New 70 Point Rotary Parlour Installed in Only 7 Days
Welsh dairy farmer, Seimon Thomas was amazed that it took the Dairymaster team of fitters only five days to install his stainless steel state-of-the-art 70 point Swiftflo Rotary parlour and a 31,000 litre SwiftCool milk tank!
---
David Thomlinson Appointed Limousin Cattle President
David Thomlinson of Park View, Scaleby, Carlisle, Cumbria has been appointed as the British Limousin Cattle Society's Honorary President.
---
Twose Launches New Range of Reach Arms
Twose has enhanced its range of reach arm mowers with a series of major upgrades to improve performance, reach and precision.
---
Skipton Swaledale Rams Achieve 95% Clearance
Four successful joint high bids of 1,000gns and an impressive 95% clearance rate were the highlights of the annual evening show and sale of registered Swaledale rams, which again attracted a large attendance.
---
A First for the Luing Cattle Society in the Borders
The first ever Luing Cattle Society Sale of Pedigree and Commercial Luing Breeding Cattle will be held at Harrison & Hetherington's St. Boswells Mart, on Thursday 27th October 2016.
---
Kuhn Supersizes Its Grass Rakes Range
The GA 15131 is the largest in KUHN's range of four-rotor grass rakes, offering a variable working width of between 9.50 and 14.70 metres.
---
Benefits of Trelleborg ProgressiveTraction Tyre
A fascinating tractor pull-off, between two new MF 6718 S models, recently demonstrated the superior qualities of Massey Ferguson's unique factory-fit Trelleborg ProgressiveTraction tyre option.
---
Herdwick Heritage Partnership
A trail blazing initiative to help protect and preserve the famous Herdwick sheep breed gets underway this autumn thanks to a three way Cumbrian partnership, working with a national charity.
---
New Appointment at Livestock Auctioneers Association
Lord Inglewood, Cumbrian farmer landowner and businessman, has been appointed as the first patron of the Livestock Auctioneers Association.
---
Longtown Primestock Sale
C&D Auction Marts Limited had forward 34 cattle, 3,517 prime lambs and 7,234 cast ewes & rams at their weekly sale at Longtown on Thursday 6th October 2016.
---
Dairy Farmers say Antibiotic Use Could be Reduced
Nine in 10 dairy farmers participating in a new survey from the Royal Association of British Dairy Farmers say that the farming industry must take a proactive lead in the battle against antibiotic resistance.
---
CAAV Welcomes Treasury's Commitment to Farming
The Central Association of Agricultural Valuers has welcomed reassurance from the Treasury that funding will continue for new agri-environment agreements starting before Brexit.
---
Conservation Couple Win 2016 Pendlebury Award
A husband and wife team who have spent nearly 50 years between them protecting nature and the environment have won a conservation award just days before they retire.
---
Skipton Swaledale Female Highlight
Swaledale females, 3,602 head in total, flocked to Skipton Auction Mart for the annual show and sale of draft ewes and gimmer shearlings, when the turnout sold to an average of £108.09 per head, an increase of £3.86 on the year.
---
Dairy Farmers' Losses Set to Rise in 2016/17
Dairy farmers lost 2.71p/litre in 2015/16 and are set to lose a worrying 2.81p/litre in 2016/17, according to analysis by farm accountant Old Mill.
---
Claas Lexion Combine makes £96,000 at Farm Sale
A sale of farm vehicles and machinery held at Simprim Farm, Coldstream in the Scottish Borders, attracted buyers from all four corners of the UK.
---
Dairy Farmers Being Short-changed of £200m
Market indicators show dairy farmers are being short-changed to the tune of £200 million pounds, the NFU has said.
---
Genus ABS Launches New Cross Breeding Solution
Genus ABS, the world leader in bovine genetics, have announced the launch of a unique crossbreeding solution for UK dairy farmers called HYVIG™.
---
Expect Higher BPS Payment for 2016
Tim Sedgewick of H&H Land and Property explains why Basic Payment Scheme payments will be worth approximately 16.54% more this year, after the fall in the value of the pound.
---
Latino leads the Allanfauld and Breconside Reduction Sale
Allanfauld Latino sells for 10,000gns to lead the major reduction sales of the Allanfauld and Breconside Limousin herds.
---
Dairymaster Exhibits at National Ploughing Championships
The Minister for Ag, Michael Creed TD visited the Dairymaster stand to congratulate them on winning two prestigious awards this month in Britain.
---
Partnership to Deliver Integrated Digital Cropping Solutions
Kverneland Group, manufacturer of agricultural machinery and Agricon, Europe's leading independent provider of digital cropping solutions have agreed on a strategic cooperation.
---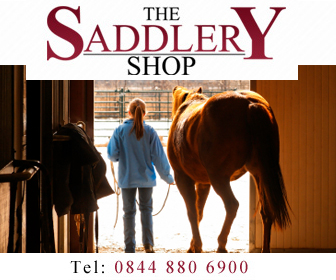 ---

Stackyard News
home | agri-services | pedigree pen | news | dairy | beef | machinery | property | organisations | site map