Stackyard News - September 2016
Agricultural, Environmental, Countryside and Farming News from the UK and beyond.
Public Awareness of Animal Medicines is Improving
The British public are becoming better informed when it comes to understanding the vital role veterinary medicines play in supporting the health and welfare of our farm animals and pets.
---
Experts on hand to talk Sky Drills at Croptec
Experts from OPICO will be on hand at the Croptec event to give advice on the innovative Sky drill range, particularly helpful for growers considering how to move forward with no-till, min-till, cover cropping or companion crops.
---
Kuhn Upgrades the Deltis Mounted Crop Sprayer
Kuhn Farm Machinery has upgraded its Deltis mounted crop sprayer, with a new chassis, tank and valve system giving a simple, yet reliable and effective option for small to medium scale arable operations.
---
Longtown Primestock Sale
C&D Auction Marts Limited had forward 28 cattle, 3,763 prime lambs and 6,174 cast ewes & rams at their weekly sale at Longtown on Thursday 29th September 2016.
---
Upland Farmers Voice RPA Concerns
Upland farmers have told the RPA that their businesses could be compromised by the organisation's continued failure to meet deadlines and honour its commitments.
---
Hampshire Down Set New Female Record Price
Hampshire Down females met a strong trade and established a new 2,000gns female breed record in Carlisle on Saturday 24 September at the breed association's north west region sale.
---
The Gift of the Gavel Raises Cash for Rural Charities
In July, 18 year old Jack Walton, a budding auctioneer from Worcestershire, set off on his charity fundraiser, travelling over 1,000 miles, to raise money for two rural charities; RABI and RSABI.
---
Jennings Farmers sells Dairy Heifer for £2,000
Andrew Jennings of Jennings Farmers, Fountains Abbey, emerged victorious at Skipton Auction Mart's Craven Dairy Auction.
---
Beef Shorthorn Females Command Flying Trade
Beef Shorthorn females met a flying trade selling to a top of 5,200gns at the breed society's inaugural sale at Worcester on Saturday 24 September.
---
New Genomic-Proven Friesians
Cogent are delighted to welcome the Friesian breed to the genomic era with the launch of their new dedicated stud book.
---
John Deere 50 Wows the Crowds
John Deere Limited's special 50th anniversary Celebration & Heritage Event at Langar on September 24 and 25 was a huge success for visitors and participants alike.
---
Lanes has the Power to Support Energy Industry
Drainage engineers from Lanes Group are proving they have the power to support one of the UK's fastest growing industrial sectors - renewable energy.
---
Good Maize Silage Makes Up for Poor Grass Silage
Producing good maize silage could be a crucial step to make up for this year's poorer grass silage, says a leading forage expert, based on farmer feedback. In particular, he says, it will be important to ensile the crop well.
---
New Claas Apprentices Start Their Training
Twenty eight students recently made their first step towards a career as agricultural machinery technicians, at Induction Days for the latest group of apprentices to join the CLAAS Agricultural Technician Apprenticeship scheme.
---
Plants Defying Frost and Cold with Hormones
Plants cannot simply relocate to better surroundings when their environmental conditions are no longer suitable.
---
Farmers asked to Ensure Partridges Survive the Winter
Caution and conservation are the watch words for wild grey partridges according to the Game & Wildlife Conservation Trust, but this year extra care is needed.
---
Carlisle Lleyns Reach 7,000gns
The Annual Lleyn Sheep Society sale at Borderway Mart, Carlisle was held on Thursday 22nd September 2016.
---
Scottish Cattle Movement Rules Change
The Scottish Government has announced that significant changes to Scotland's system of recording cattle movements are to be introduced at the end of the year.
---
Gold Medal for Kongskilde Diet Mixer
A panel of technical experts and farmers awarded Kongskilde's fully automatic diet mixer the gold medal at this year's Agra exhibition, held in Gornja Radgona, Slovenia.
---
Zetor Scores Again in the Czech Ploughing Championship
The town of Peruc has hosted the 43rd year of the Czech Republic Ploughing Championship. Zetor Tractors was one of the partners of this event.
---
McAree Engineering Launches New Silos
At this year's National Ploughing Championships the McAree team were displaying their full range of meal silos and tote bins.
---
Property Markets Recovered from Brexit Vote
Property markets are continuing to function as normal, despite the shock of the Brexit vote, according to the Central Association of Agricultural Valuers.
---
Longtown Primestock Sale
C&D Auction Marts Limited had forward 49 cattle, 4,035 prime lambs and 5,044 cast ewes & rams at their weekly sale at Longtown on Thursday 22nd September 2016.
---
Ransom Opportunities for Landowners
Although the rush to build renewable energy projects has slowed down there are still other energy or residential/commercial developments that require third party land for either access, a grid connection or other service links.
---
Derbyshire Farm Achieves Record Results after Reseed
A dairy farm in Derbyshire has seen a 25% uplift in silage yields this summer following involvement in a nationwide initiative that is exploring the benefits of proactive grassland management.
---
Opportunity to Create a "GB Food" Brand
Does Brexit give us the opportunity to create a "GB Food" brand and create a positive farming attitude? writes Louis Fell, a partner at George F White.
---
Record Price Ram Sale
A sale record price of 18,000 guineas for a Texel meant smiles all round at a brisk NSA Wales & Border Ram Sale, held at the Royal Welsh Showground.
---
Krone Introduces the New RX Forage Wagon
The new Krone RX range makes its debut at the ZLF central agricultural festival in Germany.
---
Conference Puts Biodiversity, Regeneration at Heart of Farming
A conference to be held in the Lake District seeks to rethink the provisioning of meat, dairy, wool and leather focusing on reversing Britain's declining biodiversity, regenerating soil and providing a resilient income for family farms.
---
Father and Daughter to the fore at Skipton Charollais
Charollais sheep breeding stalwarts, the Marwood family, were the standout performers at the British Charollais Sheep Society's annual show and sale of commercial rams at Skipton Auction Mart.
---
One of the Complexities of Rural Inheritance Tax
Acronyms are already rife in the world of rural law and tax. Now, to muddy the waters further, there's another to add to the mix. From April 2017, the RNRB, or Residence Nil Rate Band, will be introduced.
---
Moorland Owners Part of an Inspiring Success Story
Moorland owners are delighted to be part of a success story revealed in The State of Nature 2016 report, highlighting how targeted conservation can make a real difference to struggling bird species.
---
Welsh Government Ahead of the Game in Brexit Planning
TFA Cymru has paid tribute to the Welsh Government for its swift action in engaging with the farming community and other stakeholders to discuss what Wales should look to achieve through the UK's negotiations for leaving the EU.
---
Azelis Launches Sangrovit CS in the UK
Following widespread usage on farms across Europe, and a series of successful recent calf feeding trials in Denmark and Germany, Azelis Animal Nutrition is pleased to launch Sangrovit CS to the UK market.
---
Kuhn Ranges Featured at Tillage Live
Kuhn Farm Machinery displayed a wide selection of its minimum tillage, drilling and spraying equipment at this year's Tillage Live event held in Warwickshire on 14th September.
---
MooMonitor+ wins Best New Product Innovation Award
The latest App from Dairymaster - the MooMonitor+ is the newest stage in the evolution of Dairymaster's ground-breaking MooMonitor+ health and fertility monitoring system.
---
NSA Works to Build Trade Relations
The National Sheep Association is taking an active role in furthering existing trade relationships outside the European Union, as plans continue for the UK to leave the common market.
---
JCB Apprentices Earn While They Learn
Eight JCB apprentices are celebrating their graduation with foundation degrees – without running up massive student debts.
---
Dairy Processors Could Face Milk Shortage
Dairy processors who are failing to pass on improved market returns to farmers could face a serious backlash and shortage in supplies in future, according to farm accountant Old Mill.
---
[more]
---
JD 2017 Combines and Headers Updates
John Deere's new combine and header updates for 2017 reflect the continued investment the company has made to deliver higher levels of machine performance and uptime while reducing operating costs.
---
Longtown Primestock Sale
C&D Auction Marts Limited had forward 26 cattle, 2,323 prime lambs and 4,257 cast ewes & rams at their weekly sale at Longtown on Thursday 15th September 2016.
---
Reducing Antimicrobial Resistance
FAO have pledged to help countries develop strategies for tackling the spread of antimicrobial resistance in their food supply chains, as governments prepare to debate the emerging challenge posed by medicine-resistant superbugs at the UN General Assembly.
---
Red Dragon Multicut Steals the Show
Spearhead's final show event of the summer ended on a high with a display of machines that were quite literally the envy of the machine avenue at the Royal Welsh Show.
---
Horse Racing Ireland Returns to the National Ploughing Championships
Jockeys Jonathan Burke and Aine O'Connor Launch the Horse Racing Ireland Ploughing Championships Marquee 2016.
---
Fifty Things to See and Do at John Deere 50
Visitors to the John Deere 50 Celebration & Heritage Event at Langar near Nottingham will find 50 things to see and do, as John Deere Limited publicly celebrates its 50th anniversary in the UK and Ireland.
---
Fairer System for Taxing Development Land
The Government advice note issued in March this year stated that: land is a natural resource of the country in which it is located and the international norm is that profits from land should be taxable.
---
Don't Pack Supermarket Organic Fruit and Vegetables
In most supermarkets conventional apples are sold unpacked, while organic apples are packed in small plastic trays covered with foil.
---
Eurig Claims Grassland Farmer of the Year Title
A lot of reseeding has taken place across the country this autumn. At this stage we hope most seed is now in the ground. Management of the new reseed now is critical to get the most out of the sward in the coming years.
---
Grazing Reseeds to Promote Tillering
A lot of reseeding has taken place across the country this autumn. At this stage we hope most seed is now in the ground. Management of the new reseed now is critical to get the most out of the sward in the coming years.
---
CLA seeks Post-Brexit Schemes for Overseas Workers
An early commitment is needed from the Home Secretary to establish post-Brexit sector schemes that will enable farms and other rural businesses to keep employing workers from the EU and beyond as well as UK workers, says the CLA.
---
Call for CAP Clarity from Scottish Cabinet Secretary
NFU Scotland is calling for the Cabinet Secretary Fergus Ewing to provide farmers, crofters and the wider rural economy with absolute clarity on when he makes a statement to the Scottish Parliament on CAP payments.
---
FAO Food Price Index Rises in August
Staple food prices rose in August even as grain prices fell and the outlook for global cereal production improved.
---
Sales Boost for Twose
An exclusive distribution deal has been sealed with French agricultural sales specialists ETS Payen which will see the Rozay-en-Brie based company become the sole agent for McConnel and Twose products in France.
---
NEMSA Ewe lambs Top at £280
The Smearsett flock of WA&A Booth, notched up a notable double when winning both the tens and 20s show classes at the opening annual ewe lamb show and sale for members of the North of England Mule Sheep Association.
---
Extra Investment Alone Will Not Solve Floods Issue
We need the right people, properly trained needed to make England more flood resilient. That's the view of ADA, in welcoming the Government's publication of its National Flood Resilience Review.
---
Effective Energy Values in Cow Rationing Plans
Think about effective energy values in your cow rationing plans – not the energy values calculated by computer.
---
Autumn Calvers Need Optimum Mineral Management
Autumn calving cows need to be given mineral boluses 6-8 weeks before calving in order to help them with the challenges they face during the most critical periods of their production cycle.
---
Longtown Primestock Sale
C&D Auction Marts Limited had forward 32 cattle, 5,521 prime lambs and 6,999 cast ewes & rams at their weekly sale at Longtown on Thursday 8th September 2016.
---
Teeth, Testicles and more at Europe's Biggest Ram Sale
One of the unique aspects of Europe's biggest ram sale, to be held at the Royal Welsh Showground on Monday 19 September, is the high standard of quality control.
---
Breed Record Equalled at Jacob Highlight
The breed record of 2,600gns was equalled by the supreme champion at the Northern Area Jacob Sheep Breeders' 41st annual show and sale at Skipton Auction Mart.
---
MF Introduces World's First 200hp Four-cylinder Tractor
Massey Ferguson is pleased to announce it is setting a new standard with the introduction of the MF 6700 S Series, which includes the world's first 200hp, four-cylinder agricultural tractor.
---
Australian Trade Deal Threatens UK Sheep Sector
The National Sheep Association is encouraged to see activity already taking place to negotiate trade agreements for when the UK leaves the European Union – but is seriously alarmed that Australia, a global sheep meat exporter, is proposing a free trade deal.
---
Andrew Lifts Wensleydale Longwool Title
For the fourth time Andrew Fisher, stepped up with both the champion and reserve at the 125th annual Wensleydale Longwool Sheep Breeders Association show and sale.
---
Massive Order for JCB from Ardent Plant Hire
JCB has secured a massive deal for 700 machines worth in excess of £40 million from one of the country's largest plant hire companies.
---
South West 'Unsung Hero' Gets Her Moment
Years of tireless work for the National Sheep Association have been recognised with Sue Martyn of Launceston, being named as the very deserving recipient of the Bob Payne Memorial Award for NSA Unsung Hero.
---
Information Key to Selling Cattle at Auction
The more information available when selling cattle through livestock markets the more value that can be added.
---
George F White Land and Farm Sales Update
The purchase and sale of agricultural property is an exciting and fast moving enterprise offered by George F. White.
---
Ross on Wye Lleyns Sell Well
The Lleyn sale at Ross on Wye included a few highlights which helped momentum in the female section resulting in high clearance rates.
---
Tyre Specialists BWT Offer Alternative To Farmers
For most farmers there are obvious advantages to running their tractors and other machinery on tracks – helping to reduce compaction, improve soil health and increase yields.
---
Working Together for the Common Good
Praise for the work of those making a real difference to internationally recognised uplands loved by millions of people has come from the chief executive of the Campaign for National Parks.
---
Agribots Could be $10bn Market by 2022
Robots and drones have already started to quietly transform many aspects of agriculture. Indeed, the IDTechEx Research report finds that this is already a $3bn market in 2016, growing to $10bn by as early as 2022.
---
New Polish Base for Zetor Tractors
The Zetor brand celebrated its 70th birthday this year by opening new company headquarters in Poland in August.
---
Inaugural Yorkshire Holstein Club Skipton Dairy Show
There was a packed Bank Holiday Monday dairy shippon and ringside for the main August Craven Dairy Auction at Skipton Auction Mart.
---
Negative Outlook from Farmers Revealed in MHA Survey
MHA the national association of independent accountancy practices - has produced a snapshot survey - taken shortly before the EU referendum - of attitudes in farming today.
---
Longtown Primestock Sale
C&D Auction Marts Limited had forward 43 prime cattle, bulls and OTM, 3,367 prime lambs and 5,461 cast ewes & rams at their weekly sale at Longtown on Thursday 1st September 2016.
---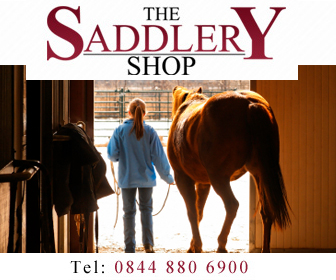 ---

Stackyard News
home | agri-services | pedigree pen | news | dairy | beef | machinery | property | organisations | site map