Stackyard News - August 2016
Agricultural, Environmental, Countryside and Farming News from the UK and beyond.
New Consultation is Major Opportunity for Scottish Forestry
A Consultation on forestry in Scotland is a "once-in-a-generation opportunity" to secure the future of a successful £1 billion industry, according to leading trade body Confor.
---
CNH Reveal Autonomous Concept Tractor Development
CNH Industrial gave the public a glimpse at what the future of agriculture could look like at the 2016 Farm Progress Show in Boone, Iowa, USA.
---
HMRC gives Inheritance Tax Assurance for Farm Tenancies
Farmers in Northern Ireland will welcome reassurance from HMRC that land let on a tenancy will qualify for full agricultural property relief from Inheritance Tax.
---
Old Mill says New Tax Rules to Benefit Farmers
Farming couples should make the most of new tax rules to transfer unused personal allowances between them, offering tax savings of up to £212 a year.
---
Slow Start to Harvest 2016 but Momentum Building
In the annual harvest round-up, compiled by NFU Scotland, arable farmers around the country have got off to a slow start but momentum is building with a mixed picture on cereal yields however winds hammer OSR.
---
Cattle Farmers Asked to Assess Antibiotic Use
The RABDF and University of Bristol have launched a survey of Cattle farmers to assess antibiotic use.
---
New Claas Variant 400 Variable Baler Range
For 2017, CLAAS will be offering the new VARIANT 400 variable baler range.
---
NFU Response to Defra TB Strategy Announcement
NFU President Meurig Raymond said: "Bovine TB remains a huge threat to beef and dairy farmers in large parts of the country.
---
Wheat Research to help Booming Population
Improving wheat yield to help cope with feeding the world's booming population is the aim behind a new research project led by scientists at the University of Essex.
---
New Specialists Join Kuhn UK
Kuhn Farm Machinery has appointed three new sales specialists as part of an ambitious recruitment drive that will enable the company to take a greater market share in several key areas and to provide additional customer support via its network of dealerships.
---
Kelso Rams at the Ready
As autumn approaches, Harrison & Hetherington turn their focus to the Closamectin® Kelso Ram Sales which takes place on Friday 9th September 2017.
---
Scottish National Texel Rams Average Rises £498
Commercial and pedigree buyers were equally active at the Scottish National Texel Sale, Lanark, with a solid demand throughout the day for the ram lambs on offer.
---
Innovation Event will Shape the Agri-Food Industry
Open discussion and innovative thinking are the key to shaping a viable food and farming industry, and a new annual event aims to facilitate just that.
---
How Wildfires Impact Ecosystems
Understanding how wildfires impact ecosystems could help to improve predictions of future climate changes, according to an expert from the University of Leicester.
---
Skipton Gimmer Shearling Trade Up Significantly
Almost 4,000 head of sheep packed the pens at Skipton Mart's opening gimmer shearling show and sale, when trade improved markedly on the year to stand at £141.19 per head, an increase of £18.24 on 2015.
---
Longtown Primestock Sale
C&D Auction Marts Limited had forward 17 prime cattle and bulls, 41 OTM, 2,926 prime lambs and 5,761 cast ewes & rams at their weekly sale at Longtown on Thursday 25th August 2016.
---
Professor Winter joins Natural England Board
Secretary of State for the Environment, Food and Rural Affairs, Andrea Leadsom, has appointed Professor Michael Winter OBE to the Board of Natural England as a member.
---
Showcase of Rare Swiss Sheep a Roaring Success
The first ever show and sale dedicated to the rare Swiss Valais Blacknose sheep attracted in hundreds of visitors, all intrigued to find out more about the 'cutest sheep in the world'.
---
Double Award for Record Breaking JCB Engine Producer
The business which makes and sells JCB's record breaking engine has been honoured for innovation and sales success.
---
NSA North Sheep Anounces Major Sponsors
The National Sheep Association has announced Vickers & Barrass with Darlington Farmers Auction Mart as major event sponsors of North Sheep 2017.
---
Kuhn's Verge Shredder Ranges Extended
Kuhn Farm Machinery has added three new machines to its range of grassland and roadside shredders, with a 2.4 metre model added to its BP series of landscape maintenance shredders and two new offset verge shredders.
---
Millington Highlight Sells for 50,000gns
The much anticipated dispersal sale of the noted Millington Limousin herd was held at Borderway Mart, Carlisle on Friday 19th August 2016.
---
Boost Flock Productivity with Project L.A.M.B.
MSD Animal Health is launching an exciting new initiative to help the UK sheep industry develop a proactive approach to maximising output by optimising flock performance.
---
Kuhn Espro 4000 R Offers Efficient Min-Till Drilling
Kuhn Farm Machinery has expanded its range of minimum tillage seed drills with the introduction of a 4-metre, folding version of its award-winning ESPRO machine.
---
Scottish Commitment Sought on Future Funding
NFU Scotland has written to the Cabinet Secretary for Finance Derek Mackay MSP asking for clarity around the short term support arrangements for Scottish farmers and crofters.
---
New Holland Updates Combine Range with New CR8.80
New Holland has launched its narrow-bodied CR8.80, the latest model in its rotary combine line up.
---
Fracking – What does it mean for the Landowner?
Energy is such a fundamental part of our day to day life both at work and at home, yet the generation of power is often controversial and emotive in our desire to have electric on demand and at an affordable price.
---
Meeting Highlights Concerns about Proposed Lynx Release
The economic, environmental and social consequences of releasing lynx into the UK countryside where highlighted at a National Sheep Association meeting, held in partnership with the British Deer Society in the Scottish Borders on Wednesday 17th August.
---
New Revenue Stream for UK AD Farm Producers
Farmers and rural businesses with an Anaerobic Digestion plant could secure a 10-20% premium on the gas they produce by tapping into growing demand for green energy across Europe.
---
Cost Benefits and Peace of Mind when Using a Bolus
Getting your sheep into the best possible condition before they enter their most challenging times of the year - pre-tupping or post-scanning - is crucial, says Tom Darling from Agrimin.
---
Barenbrug Varieties Retain 1st Choice Status
Grass varieties bred by Agri-Food and Bio-Sciences Institute in cooperation with Barenbrug feature highly throughout the 2016/17 Recommended Grass List for Scotland.
---
Longtown Primestock Sale
C&D Auction Marts Limited had forward 30 cattle, 4,044 prime lambs and 6,265 cast ewes & rams at their weekly sale at Longtown on Thursday 18th August 2016.
---
Cogent Introduces High Performing Sires
Cogent Breeding's dairy genomic offering has strengthened its leading position in the latest bull proofs published by AHDB Dairy.
---
Breakthrough in Ramularia Control
Scientists at SRUC, together with colleagues at the University of Edinburgh and Rothamsted Research, have unravelled the genome of Ramularia, a fungal disease attacking barley crops.
---
UK is Losing its Forests
A new report has heightened concerns that Great Britain is losing its productive forest resource - because trees that are harvested are not being replaced.
---
Lawson Heifer Lands Another Craven Dairy Auction Title
Multiple past champions, the Lawson family, who run the Newbirks pedigree Holstein herd at Mill Farm, Arthington, secured another Craven Dairy Auction title at August's opening show.
---
Unusual Drilling Method Pays Off for Oilseed Rape
An unusual choice of drilling method has proven a big hit for Worcestershire farmer Chris Cooke, who has been delighted with his oilseed rape this year.
---
New Hill Farming Partnership Launched
Hill farmers in northern England have a new voice and forum to express their views.
---
Heated Discussion at Kielder Lynx Meeting
Feelings were undoubtedly running high at the first of a promised series of local meetings in the Kielder area to discuss a proposal to reintroduce Eurasian Lynx to the forest.
---
[more]
Young Farmers Concerned Over Post-Brexit Policy
The National Federation of Young Farmers' Clubs is launching a new post-Brexit online survey to ensure young people are considered as part of a future British Agricultural Policy.
---
Beltex Rams Soar to 60,000gns at Carlisle
Beltex breeders saw their breed enter the upper echelons of UK pedigree breeding at Carlisle when a brace of breed records were smashed within 24 hours of each other.
---
Successful Launch of Flock Health Club Model
More than 125 veterinary practitioners have attended events across the country over the summer to discuss how to launch Flock Health Clubs for their sheep farmer clients.
---
Treasury Announcement Positive says NFU
The NFU says farmers have been given much-needed certainty in the short term after the Treasury's decision to guarantee agricultural spending though to 2020.
---
Precision In Everything for Large Scale Arable Growth
Precise attention to detail in every aspect of growing every crop in every part of every field certainly isn't easy when you're managing 2400 ha in 40 separate parcels of land up to 25 miles apart under 17 different contract farming agreements.
---
Farmers Call for Independent Consultation on Lynx
Farming organisations are united in calling for urgent reassurance from Natural England that any formal application by the Lynx UK Trust to introduce up to 10 Eurasian Lynx into Kielder Forest will trigger a full independent impact study and consultation.
---
How to Avoid Harvesting Hazards
The 2014/2015 Health and Safety Executive figures show that Agriculture is once again one of the most dangerous jobs in the country, and with the risks amplified during harvest season.
---
Farmers Waste No Time to Register for Exemptions
Natural Resources Wales has thanked farmers for the way they have responded to the start of a campaign to register their waste exemptions.
---
Longtown Primestock Sale
C&D Auction Marts Limited had forward 16 prime cattle, 14 OTM cattle, 3,846 prime lambs and 6,057 cast ewes & rams at their weekly sale at Longtown on Thursday 11th August 2016.
---
Texel National Sales a Chance to Add Value to Flocks
This year's round of National Texel Sales in England, Scotland and Wales offer an unprecedented chance for both pedigree and commercial buyers to source rams with top genetics capable of adding significant value to next year's lamb crop.
---
Texel National Sales a Chance to Add Value to Flocks
This year's round of National Texel Sales in England, Scotland and Wales offer an unprecedented chance for both pedigree and commercial buyers to source rams with top genetics capable of adding significant value to next year's lamb crop.
---
Renewable Energy Still Offers Opportunity
Renewable energy continues to garner a larger share of the British energy market, and with the uncertainty posed by Brexit that trend is set to endure.
---
Countdown to Charollais Sheep Society Carlisle Highlight
The British Charollais Sheep Society is looking forward to one of its annual highlights, the high profile pedigree show and sale of accredited rams and females at Borderway Mart, Carlisle, on Friday, August 26.
---
National Trust Plan for Brexit like a One Leg Stool
The Tenant Farmers Association has said that the National Trust's vision for a post Brexit agricultural policy is like a one leg stool.
---
Highs and Lows for Start of Grouse Season
News of major environmental gains where peatland equalling the size of two cities has been restored greets the start of grouse shooting on August 12.
---
Dairy Farm Profits Slump by 25%
Dairy farmers' net profits fell by around 25% in the year to March 2016, and could fall further this year, according to farm accountant Old Mill.
---
Are you Properly Insured for Business Interruption
Business Interruption can be a vital, additional element to your overall insurance package. However, some rural and farm businesses do not understand the importance of this cover; and for some it may not be accurate.
---
Satellite Experts to Help Improve Fertiliser Applications
University of Leicester space researchers are to work with the industry to benefit farmers.
---
Livestock Industry Unites to Deliver Government Policy
Key stakeholders from the livestock sector across England, Wales and Scotland gathered in Birmingham on Thursday 4th August to plan a route forward for farming after Brexit.
---
One Hundred Years of John Deere Tractors
One hundred years of John Deere tractors will be on show at the John Deere 50 Celebration & Heritage Event at Langar near Nottingham on September 24 and 25, when John Deere Limited publicly celebrates its 50th anniversary in the UK and Ireland.
---
Robert Fielden Leads the Field at Prime Lamb Show
Robert Fielden, of Speke Edge Farm, Todmorden, consigned his first seasonal draw of prime lambs at Skipton's opening August sale and met with immediate success when his Continental-cross show pen secured the monthly championship.
---
Krone Big Pack Features VariCut Cutting System
There is a growing demand for short straw for on-farm use, because short straw makes ideal bedding in poultry houses, dairy cow cubicles and sow pens.
---
UK's First Showcase and Sale for Rare Swiss Sheep
The UK's first ever show and sale dedicated to the Swiss Valais Blacknose Sheep will take place on 20th August at Harrison and Hetherington's UK Borderway Mart in Carlisle.
---
Longtown Primestock Sale
C&D Auction Marts Limited had forward 14 prime cattle, 32 OTM cattle, 2,817 prime lambs and 6,209 cast ewes & rams at their weekly sale at Longtown on Thursday 4th August 2016.
---
Former Treasurer Returns to NBA Board
The National Beef Association announced that its former treasurer, Bill Harper, has returned to the organisation's Board and is aiming to put the spotlight on commercial, political and health issues during his tenure.
---
Diversified Farmers Beware of New Tax Rules
The government is clamping down on property investors, which could have significant implications for diversified farmers and rural estates.
---
Autumn Highlights at Middleton-in-Teesdale Mart
Mark Richardson Livestock Manager at Harrison & Hetherington's Middleton-in-Teesdale auction mart, looks forward to the autumn livestock sales and outstanding shows of stock as we move forward into the third quarter of the year.
---
Trueman Jagger Shines at 2016 National Limousin Show
Trueman Jagger, the world record breaking Limousin sale bull, thrilled the crowds and powered to the Overall Supreme Championship title at the highly anticipated 2016 National Limousin Show.
---
RPA Inspections Target Cultivation Methods
Farmers should pay special attention to post harvest cultivation, making every effort to minimise soil erosion if they are to avoid the possibility of non compliance and potential loss of Basic Payment Scheme payments.
---
70 Tractors marks 70th Anniversary of Ferguson TE20
Massey Ferguson reports that enthusiastic crowds turned out to see the historic '70 Tractors for 70 Years' parade through the streets of the City of Coventry on 30 July 2016.
---
7,200gns Bitch is Top Dog at Skipton
North Craven's Shaun Richards was top dog again at Skipton Auction Mart annual summer sale of working sheep dogs when selling a well-bred two-year-old tri-coloured bitch for 7,200gns.
---
Proven Varieties Key to Success of Multi-species Swards
Multi-species leys combining nitrogen-fixing and nitrogen-lifting pasture plants can offer significant benefits to sheep farmers, particularly in low input systems, said Helen Mathieu of forage experts Germinal at the NSA Sheep Event.
---
Opportunity To Cut Dairying Costs
With water contributing as much as 1p per litre of the production cost of milk sold on some UK dairy farms, the availability of a new independently accredited assessment tool to measure and monitor consumption could be a significant cost saver for the industry.
---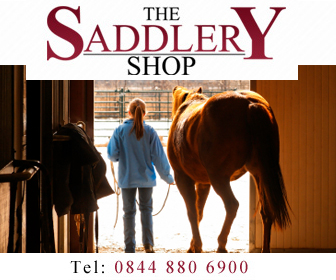 ---

Stackyard News
home | agri-services | pedigree pen | news | dairy | beef | machinery | property | organisations | site map